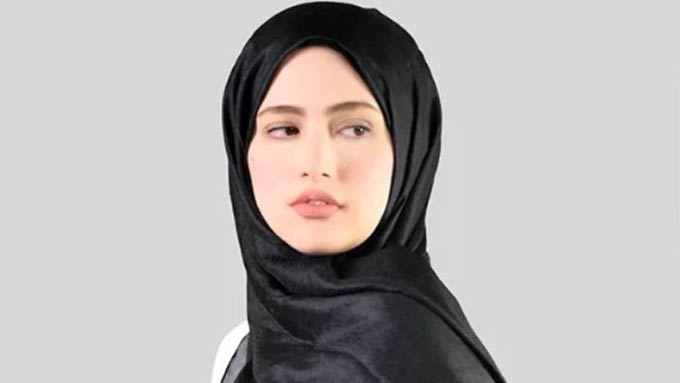 IMAGE Instagram @queeniepadillarevert
---
Queenie Padilla expressed her disgust toward an unnamed guy making moves on her despite her married status.
The former Kapamilya actress showed a screenshot of the guy's message insisting that she give him her contact details.
In response, Queenie texted him a verse from the Muslim bible Quran.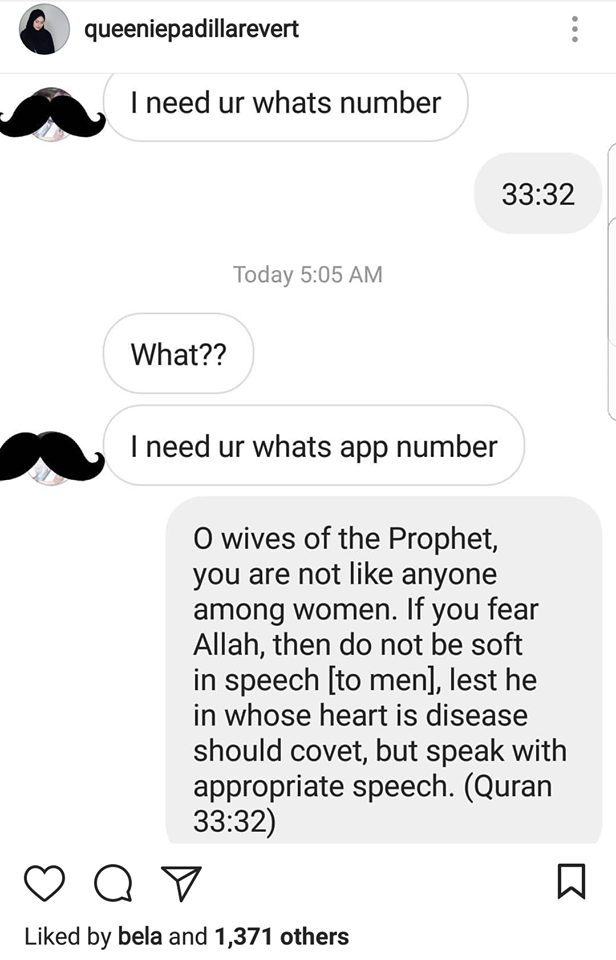 Then Queenie wrote in her Instagram caption: "A brother asked for my number and this was my response.
"Wallah I cannot believe he had the nerve to ask me this when I am obviously married with a daughter.
"I am disgusted at some people's actions especially during this blessed month.
"Ya Rabb we are lost, give us hidayah Ameen."
Queenie, whose Muslim name is Mashel Khadija Mir, has been married to her Pakistani husband Usama Mir since September 2012.
When the couple came to the Philippines in 2017, Queenie had the chance to formally introduce Usama to her father Robin Padilla and their family.
ADVERTISEMENT - CONTINUE READING BELOW
Usama also had the chance to do "pamamanhikan," a Filipino tradition where a man formally asks for the blessing from the parents of his betrothed.
Queenie and Usama have a ten-month old daughter named Mustahsina Mikailah.
---
Stories We Are Tracking
Queenie a.k.a. Mashel Khadija Mir delays plans of having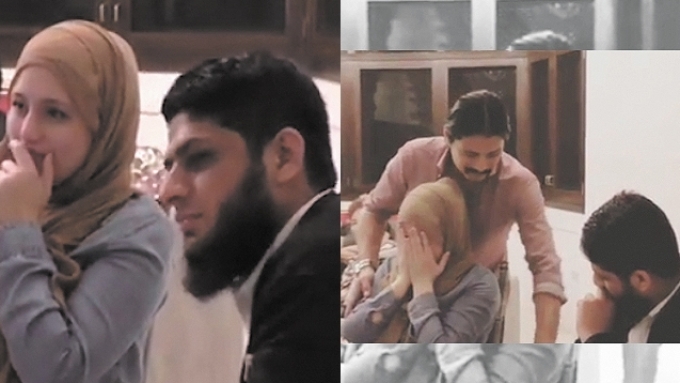 Robin gives blessing to daughter Queenie and her husband
---