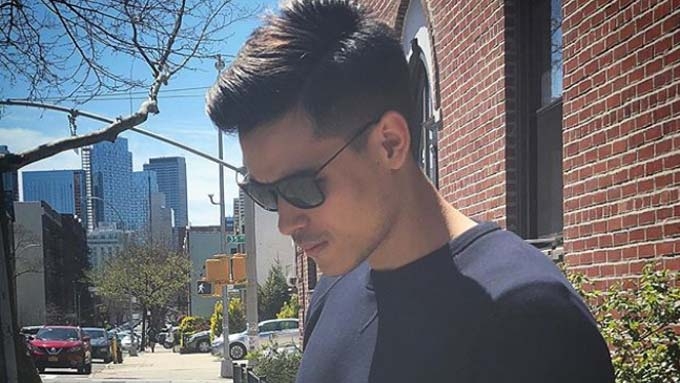 IMAGE @xianlimm on Instagram
---
Xian Lim got emotional on his social media posts Monday, July 23.
On his Twitter post, the actor-singer talked about the rejection he often feels in showbiz.
He wrote, "A bunch of people in the industry may not like me, a couple may shut me out completely and not give me a chance, some love to judge and make up lies.
"I say it's fine. When all things have been said and done, be sure to do what it is that makes you happy."
The 29-year-old Viva artist also talked about this in a separate post on Instagram.
Xian said, "It's a crazy world we live in.
"Some people will always try to bring you down. Not give you a chance.
"Judge you for what they think you are and not for what you could become.
"It's amazing how hard you try to make things right and make other people understand and yet they don't.
"People say keep your head up, I say keep it down and work hard to make yourself better every single day."
Xian did not mention the cause of his social media posts.
Nevertheless, his fans and supporters were quick to send him comforting messages on Twitter and Instagram:
We're here for you@XianLimm, some people are rude disrespectful inhuman, and envy, let them be, as long as you are true, honest and have faith in God and your family and real friends besides you bad rude negative people don't matter just be humble karma is just around the corner.

— Maxipinky (@Maxipinky1) July 23, 2018
you are not every one's cup of coffee. but I really do think there a billions of people on this world who can love you and can be your cup of coffee because people are really different

— Leimond santiaguel (@Leimond_112) July 23, 2018
So long as you're happy living your life with your values and principles intact, that is all the matters in the end. You've always taken the high road @XianLimm. Maybe some are just envious that u have d strength of character to be able to do it. Always here to support u Xian ?

— Real over reel (@jackiecuddles) July 23, 2018