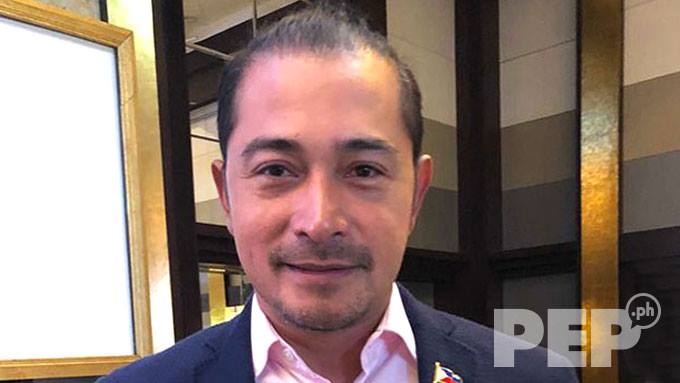 IMAGE Jerry Olea
---
Cesar Montano is in hot water once more as the Commission on Audit (COA) called him out for his "excessive and extravagant" travel expenses that totaled PHP2.277 million for his 14 trips abroad in 2017.
According to GMA News Online's report today, July 26, COA indicated that Cesar spent a total of 91 days outside the country during his 14 trips as former chief operating officer of the Tourism Promotions Board.
TPB also incurred additional travel expenses worth PHP2.995 million for Cesar's executive assistant and secretary who travelled with him during his trips abroad.
These were all trips to Asia, Europe, Australia, and North America in 2017.
COA frowned upon these findings.
While the TPB is mandated to market Philippine tourism abroad, COA stressed that the tourism agency is also responsible for finding ways to "minimize the cost and optimize the performance of duties of its officers and employees for an effective and efficient organization."
ADVERTISEMENT - CONTINUE READING BELOW
COA also cited that Cesar violated the mandate for government officials to travel in economy class when the actor-turned-government official paid PHP594,000 for business class tickets using TPB funds for two foreign trips in 2017.
In a separate report from the online news site of CNN Philippines, it was mentioned that COA also questioned the record of TPB's sponsorship grants—ranging from PHP50,000 to PHP4.2 million—for certain events that were "not related with promoting the country's tourism."
It was on May 21 of this year when Cesar tendered his resignation as TPB's Chief Operating Officer following the controversy involving TPB's Buhay Carinderia tourism project.
This was four days after new Department of Tourism (DOT) Secretary Bernadette Romulo-Puyat ordered the suspension of Buhay Carinderia, stating that she's not comfortable with the findings that the project did not go through a bidding process.
Cesar earlier drew flak for having paid PHP80 million in full to the organizer of Buhay Carinderia, long before the project's target completion, which allegedly violated the government's mandate to pay in tranches.
ADVERTISEMENT - CONTINUE READING BELOW
In an interview with AM radio station DZBB on May 19, Cesar claimed that it was former DOT Secretary Wanda Tulfo-Teo who urged him to pay the organizer of Buhay Carinderia project in full.
He added that Wanda and the Buhay Carinderia organizer, Erlinda Legaspi, are friends.
"The TPB extended our reservation. We informed Secretary Teo that the disbursement was too fast and we didn't need to pay them immediately."
Cesar insisted, however, that he couldn't further question Teo, who was the boss of DOT at the time.
It was on May 8 when Teo tendered her resignation as DOT secretary following the questionable PHP60 million tourism ad that was placed on Kilos Pronto, a PTV4 blocktimer news program owned by her brother Ben Tulfo.
---
Stories We Are Tracking
---