A new Miss Universe will be crowned a few hours from now.
Ninety-four beauty queens from all over the world are competing in the 67th edition of the Miss Universe pageant.
The grand coronation will take place in Bangkok, Thailand, December 17, Monday (Philippine time).
This is third time Thailand is hosting the most prestigious international beauty pageant.
Our neighboring Southeast Asian country hosted Miss Universe in 1992 and then again in 2005.
Last Thursday, December 13, the candidates went up on stage and strut in their swimsuits and evening gowns for the preliminary competitions, which is crucial in determining the Top 20.
PEP.ph (Philippine Entertainment Portal) has come up with our Top 20 picks, mainly based on the candidates' performance at the prelims.
In no particular order, here are our Top 20 picks:
PHILIPPINES (Catriona Gray)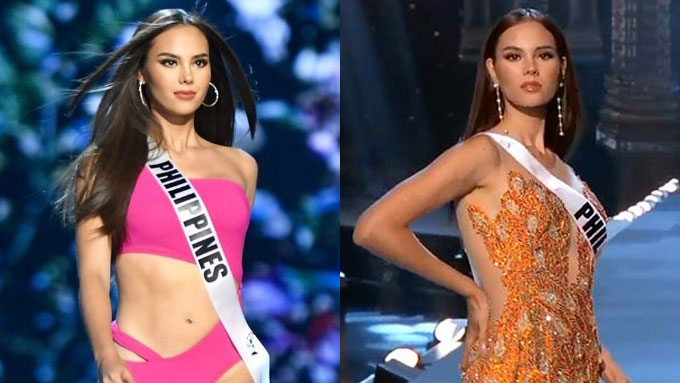 The Philippine representative to the prestigious pageant is one of the favorites of pageant enthusiasts this year.
And the 24-year-old Filipina from Albay proved at the prelims that she is a force to be reckoned with, particularly during the swimsuit competition.
Her "slow mo" twirl became a show-stopping performance that invaded the Internet.
Catriona might just be the fourth Filipina to be crowned Miss Universe.
ECUADOR (Virginia Limongi)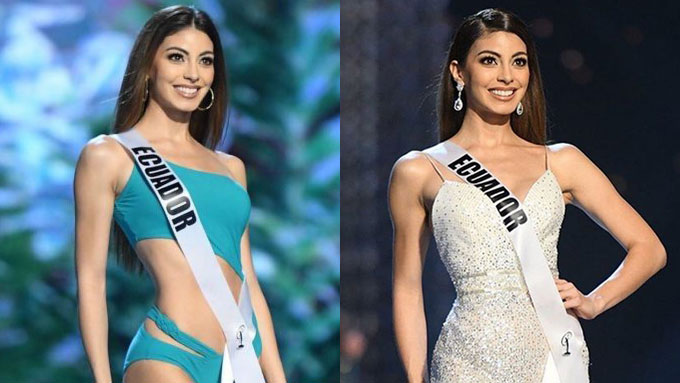 The 24-year-old Ecuadorian model was a revelation during the prelims.
She projected herself well on stage, both in the swimsuit and evening gown categories.
Some pageant enthusiasts, and even Miss Universe 2005 Natalie Glebova, suggested that the Ecuadorian beauty queen has a good chance of winning the crown.
SOUTH AFRICA (Tamaryn Green)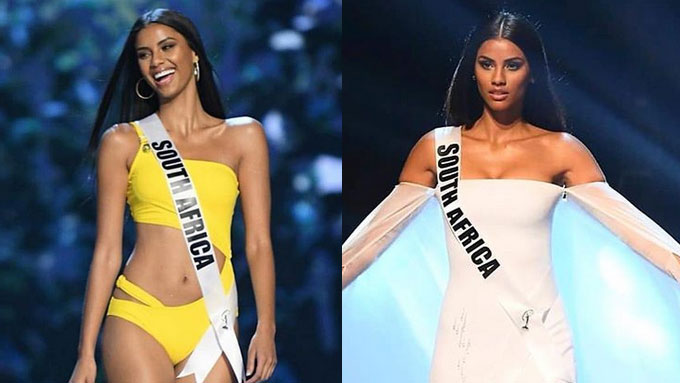 The 24-year-old South African beauty queen hopes to make a back-to-back win, by being the successor to the reigning Miss Universe, Demi Leigh Nel-Peters, who won the crown last year.
While her performance during the prelims could be considered lackluster, pageant enthusiasts still consider her as a contender with a good chance of winning.
COLOMBIA (Valeria Morales)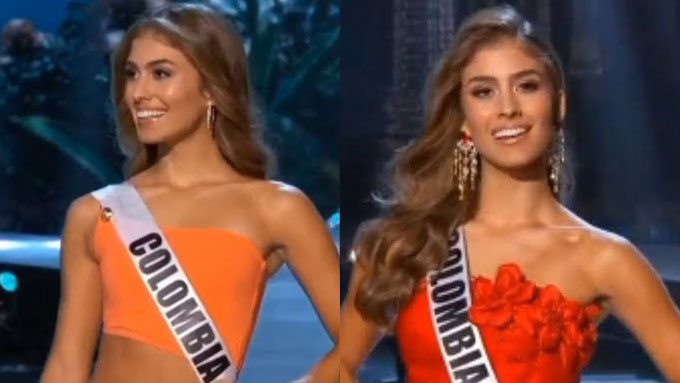 Colombia is considered as another powerhouse in Miss Universe pageants.
The country's representative for this year, 20-year-old Valeria Morales, still made a favorable impression even if her performance may not be as solid as her predecessors during the preliminaries.
Still, there is still no doubt in any pageant fan's mind that Colombia could easily make her way to the Top 20.
THAILAND (Sophida Kanchanarin)
Holding home-court advantage, 23-year-old Sophida could easily get included in the Top 20, not just because her country is this year's host to the pageant, but also because she deserves it.
In recent years, Thailand has been consistent in securing a top spot in the annual international beauty pageant.
And with her performance during the prelims, Sophida could only be expected to continue her country's impressive streak.
LEBANON (Maya Reaidy)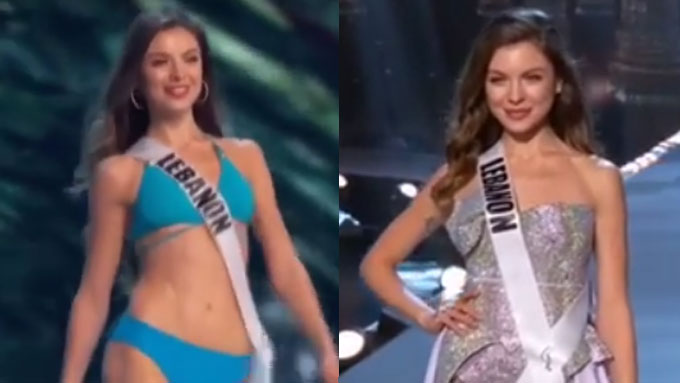 The 23-year-old Pharmacy student made such an impression during the prelims that the audience cheered for her whenever she walked on the ramp.
Her presence onstage could not be ignored and she has a nice register on screen.
This ballet dancer is someone to watch for at the grand coronation night.
VENEZUELA (Sthefany Gutierrez)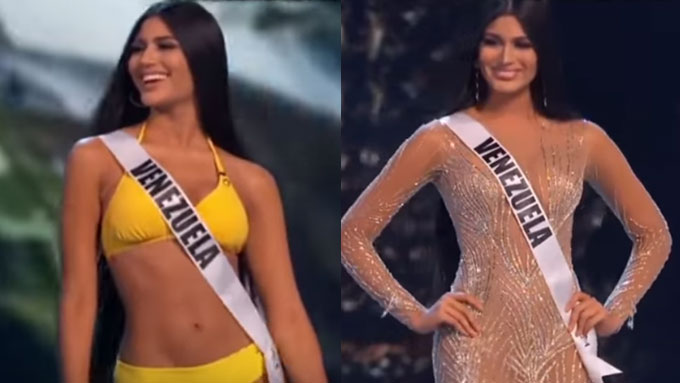 Venezuela also holds the reputation of being a powerhouse in Miss Universe pageants.
Although Sthefany's performance during the prelims may not be as strong as others would have expected, she still left a noteworthy performance.
Just 19 years old, this Venezuelan actress-model is still expected to make her country proud.
PERU (Romina Lozano)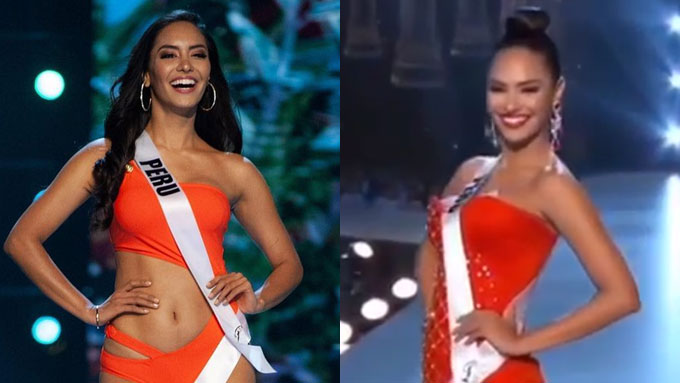 The 21-year-old Peruvian model-beauty queen is another candidate, who also did an impressive job at the prelims.
She is easily a standout during the swimsuit competition.
Her red gown may not be that stunning, but her confidence and the way she carries herself compensated for it.
INDIA (Nehal Chudasama)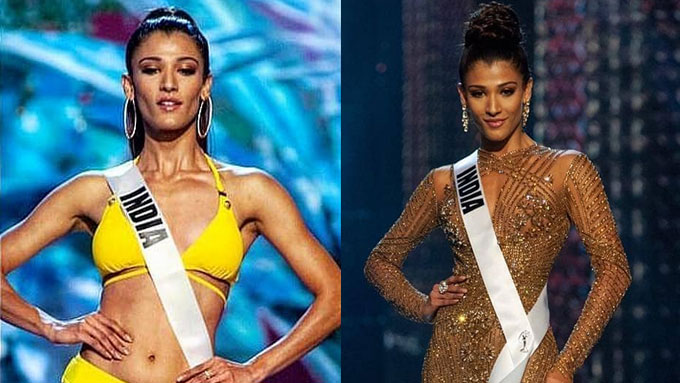 During the prelims, it was hard not to notice the 22-year-old Indian beauty queen's toned body.
And it was just fitting that people admire her physique since this fitness consultant was awarded Miss Body Beautiful during the national pageant in her country.
India has been known for having beauty queens with international titles, including a number of Miss Universe queens.
Nehal made an impressive performance during the preliminaries and it will not be surprising if she makes it beyond the Top 20.
PUERTO RICO (Kiara Ortega)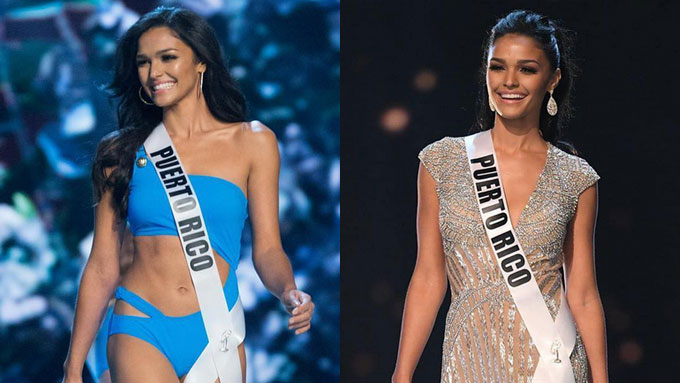 It was hard to ignore the 25-year-old Puerto Rican beauty queen during the prelims.
Her winsome smile and steady performance during the pre-pageant event made it quite hard for the audience not no take notice.
As in the past, Puerto Rico has been sending competent representatives to the Miss Universe pageant, and Kiara seems to be no exception.
BRAZIL (Mayra Dias)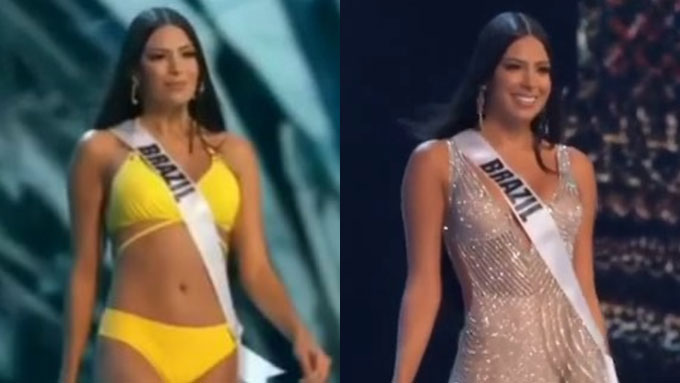 It is no secret that Latinas bring tough competition every year to the Miss Universe, and Brazil is a consistent performer.
Mayra, a 27-year-old Brazilian beauty queen is no stranger to beauty pageants.
She was crowned first runner-up in Reina Hispanoamericana pageant in 2016.
For sure, she is bringing her game on the coronation night.
USA (Sarah Rose Summers)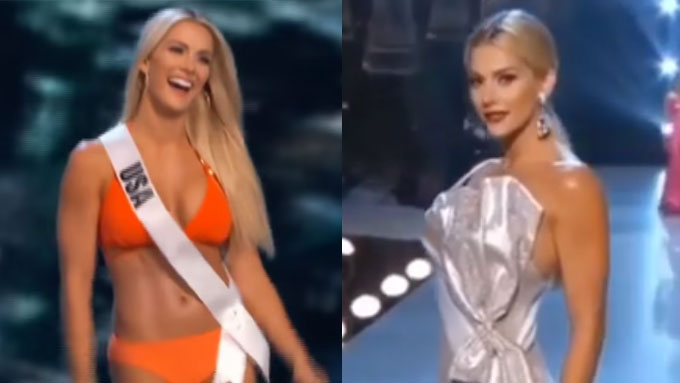 Another consistent top performer during Miss Universe pageants is USA, and this year's representative, 24-year-old Sarah, is sure to continue to make her country proud.
This two-degree holder (child development and strategic communication) was recently involved in a controversy, which included her fellow contestants.
But just like a true beauty queen, Sarah apologized for the misunderstanding.
MALTA (Francesca Mifsud)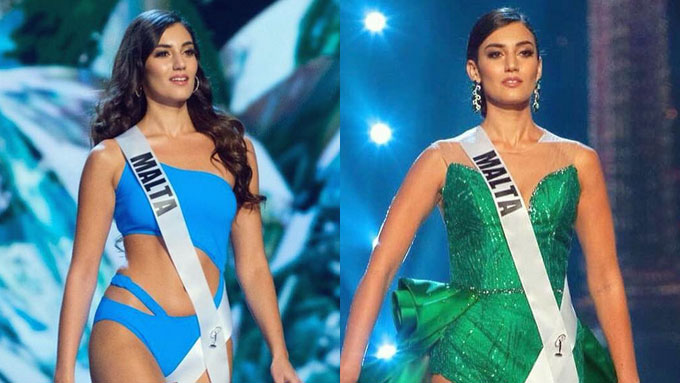 The 22-year-old Maltese beauty queen was another revelation during the prelims.
With the performance that she showed at the pre-pageant event, it won't come as a surprise if this law student makes it to the Top 20.
Francesca is not new to beauty pageants. She joined the local pageant in her country in 2016, where she placed third runner-up and also won Best Model of the World Malta in 2016.
CURACAO (Akisha Albert)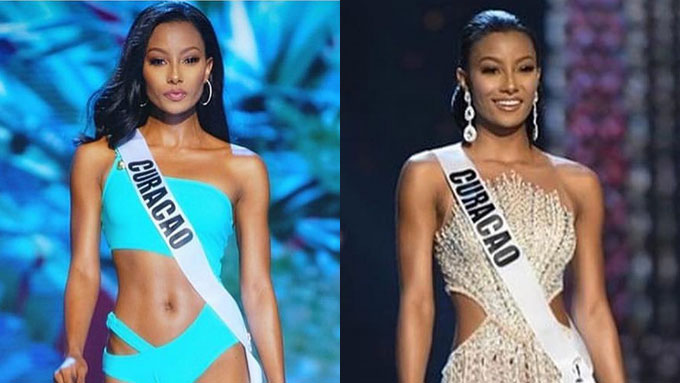 The 23-year-old beauty queen is no greenhorn in beauty pageants.
She was first runner-up in Miss Curacao World in 2014 and represented her country in Miss Earth 2014.
She also represented her country in Reina Hispanoamericana in 2017.
That said, the dusk beauty has indeed made a striking performance at the Miss Universe preliminaries last week.
She even made a quick recovery when she almost slipped on the hem of her gown right before the camera focused on her.
JAMAICA (Emily Maddison)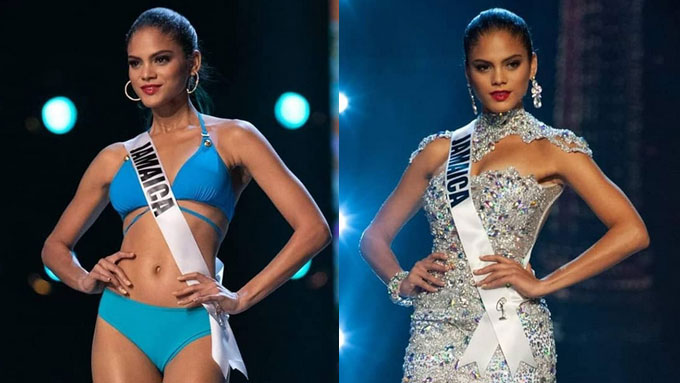 Nineteen-year-old Emily rocked the stage with her smooth gait during the prelims.
Her graceful walk coupled with confidence during the preliminary competition were sure to have earned the favor of the judges.
VIETNAM (H'Hen Nie)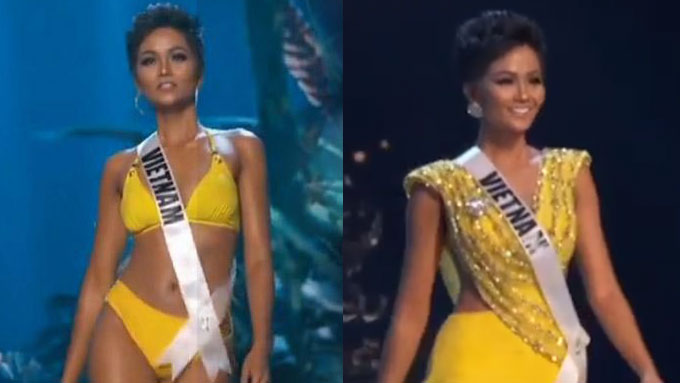 From the moment that the 26-year-old Vietnamese started getting exposure together with her fellow contestants, people took notice of her.
Apart from the short hair that instantly renders a second look from onlookers, pageant enthusiasts complement her good fashion sense.
However, she also proved during the preliminaries that she did not just bring nice clothes, but also the right attitude and confidence needed to see her through the finals.
EL SALVADOR (Marisela de Montecristo)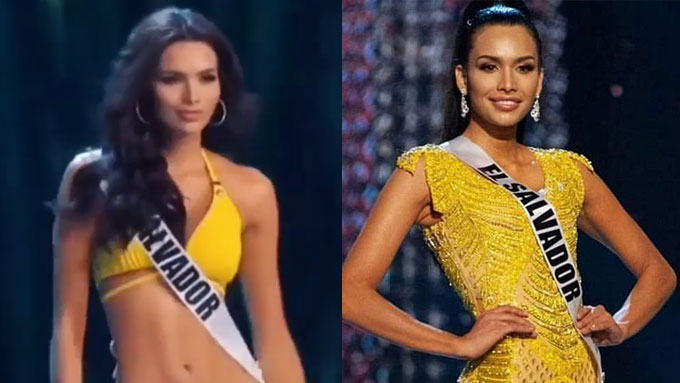 The 26-year-old stunner was impossible to miss at the preliminaries.
She actually also made a brief "slow mo" twirl during the swimsuit competition, but far less noticeable than what Catriona did.
Nevertheless, Marisela sure performed well and left a lasting impression at the prelims.
MEXICO (Andrea Toscano)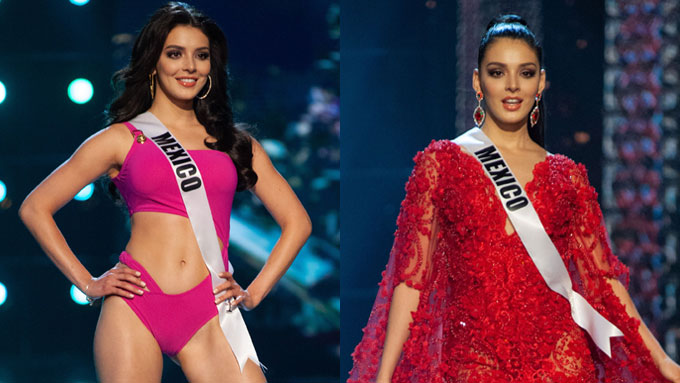 The 20-year-old Mexican beauty queen's performance at the preliminaries was steady.
Her pink swimwear and red gown complemented her fair skin onstage.
Andrea's soft movements were pleasing to the eyes, yet she displayed a walk and turns like an experienced beauty queen.
CANADA (Marta Stepien)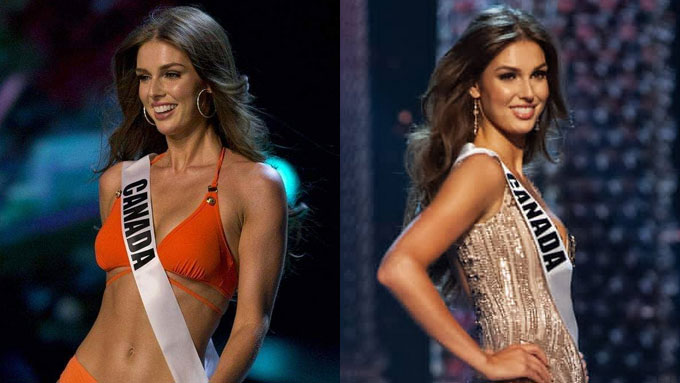 The 24-year-old Biomedical Engineering and Technology student was very sure of her movements on the stage during the preliminaries.
When it was her turn, she worked the stage with confidence, which complemented her toned body and added attraction to her shimmering gown.
All of these worked to her advantage and might just land her a spot on the Top 20.
SPAIN (Angela Ponce)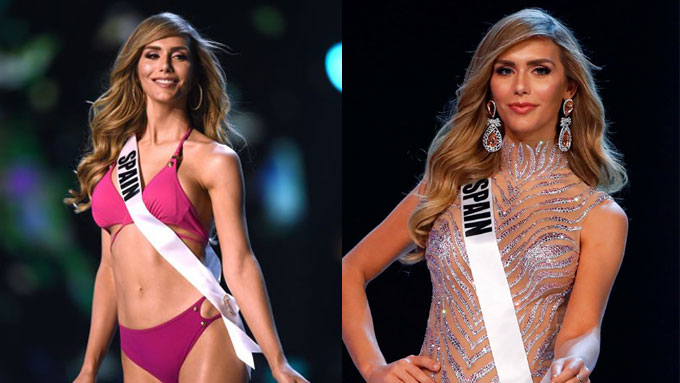 Twenty-seven-year-old Angela is making history by being the first trans woman to be a Miss Universe candidate.
And she made sure that did not leave any stone unturned, as far as preparedness is concerned.
She was every inch a beauty queen when she took the stage during the prelims and it won't come as a surprise if she lands a spot in the Top 20.