Madonna wanted to attend the Metropolitan (Met) Museum of Art's Costume Institute Gala semi-naked.
The 55-year-old singer took to her Instagram account last Monday night, May 5, to share a raunchy photograph of what she had planned to wear to the glamorous event in New York City yesterday, but Vogue editor Anna Wintour shot her down.
The snap showed off her barely-there ensemble, which appeared to be made of white tape that was wrapped around her breasts, although she did manage to preserve her modesty by inserting a large "censored" sign across it.
She accompanied the risqué photo with the caption: "What I wanted to wear to Met Ball but Anna said Not this year! So I'm gonna work on music instead? #artforfreedom."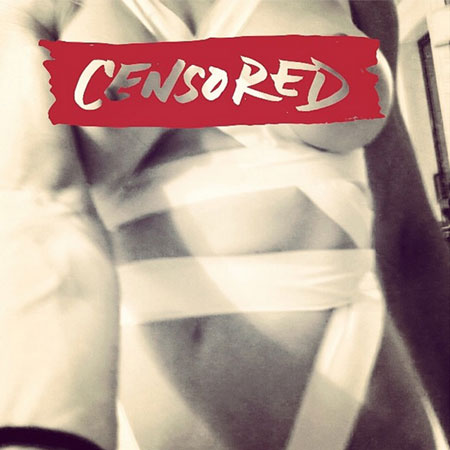 Meanwhile, the blonde beauty is no stranger to shocking her fans with her bizarre shots on the photo-sharing site as back in March she posted a picture of her, standing in her sexy underwear, showing off her hairy armpits.
She wrote at the time: "Long hair...... Don't Care!!!!!! #artforfreedom #rebelheart #revolutionoflove."
Earlier that day, Madonna posted another cheeky picture in which she wore fishnet tights and fetish-style underwear, which showed off her butt.
She captioned the picture with: "Looking for Love in all the wrong places!"
However, she subsequently removed the naughty image.