Philippine Entertainment Portal's (PEP.ph) top newsmakers for 2019 are, not surprisingly, the celebrities who consistently make showbiz headlines, but there are an unexpected number who got on the list because of their involvement in exceptionally hot issues.
For this yearender's selection criteria, the PEP.ph News Team gathered 15 of the hottest issues—that is, issues that made the Top 30 headlines after they registered the highest number of pageviews on the PEP.ph website.
Some celebrities actually made it to the Top 30 more than once, because they became part of developing stories and trending topics that, on several occasions, hit the national consciousness.
That is, they became fodder for entertainment news stories that were talked about, not just by showbiz fans, but even by government officials, including President Rodrigo Duterte, who, by happenstance, was dragged into the Barretto family saga.
Below is the roundup of certified newsmakers and the issues of 2019:
1. BEA-GERALD-JULIA ALLEGED LOVE TRIANGLE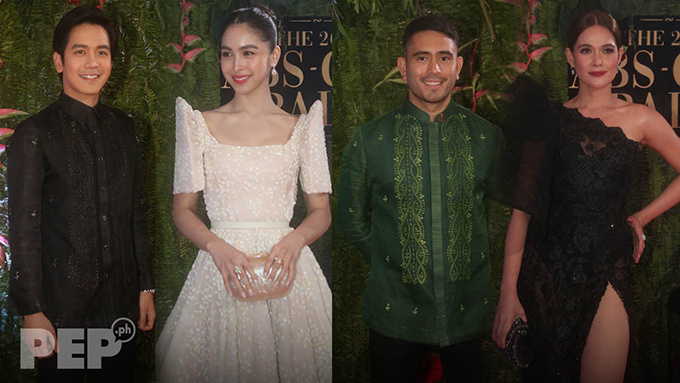 The breakup of major Kapamilya stars Bea Alonzo and Gerald Anderson made headlines the moment Bea came out with cryptic Instagram posts hinting that she had had "enough" of an unnamed person who had been causing her so much pain.
It didn't take long for netizens to speculate that a third party may have caused the couple's breakup, especially after Bea began reacting to—in social media parlance, liking—photos of Gerald being seen with Julia Barretto at the birthday party of Rayver Cruz on July 21, 2019.
Just days later, on July 23, 2019, PEP.ph's Cabinet Files, citing insider information, reported that Gerald had spoken with Julia's father, Dennis Padilla, over the phone.
In the phone call, Gerald is supposed to have confirmed that he was no longer with Bea and was thus free to pursue Julia, whom he had grown close to since they co-starred in the movie Between Maybes.
Bea, however, said that she and Gerald did not formally break up.
By July 26, 2019, Bea had revealed to ABS-CBN reporters that Gerald simply started not talking to her. Thus, where she was concerned, theirs was an unofficial parting, they had no proper closure, and his disappearance from her life was "ghosting."
Following these, the names of Bea, Gerald, and Julia trended on Twitter several times, with netizens coming to wild and subjective conclusions about a love triangle involving the three stars.
It didn't help that, three weeks earlier, news of Julia and boyfriend Joshua Garcia calling it quits became known to the public.
Netizens jumped to the conclusion that the back-to-back breakups of the two couples were related.
Early the next month, August 5, 2019, Gerald finally broke his silence, saying that there was no truth to rumors linking him to Julia.
He said his breakup with Bea had not been caused by a third party, but was the result of a series of fights between them that led to a final "big fight," one big enough to make him give up on their relationship.
The following day, August 6, 2019, Julia released an official statement via her Instagram account to quash allegations that she was a cheat.
Julia also went on the offensive and accused Bea of slyly "bullying" her online, by "liking" what, Julia said, were "harmless photos" of her and Gerald.
Julia claimed that Bea's seemingly innocent behavior was meant to lead netizens into thinking that Gerald was cheating on Bea and that Julia was the third party.
Among all the stories in PEP.ph about this controversy, the most read was the article on Gerald's mom, Vangie Opsima, speaking up about Gerald and Bea's bitter breakup.
In an interview with TV Patrol Southern Mindanao, Gerald's mom said she was furious at Bea for the bad rap that Gerald was getting because of the Unbreakable star's allegations against him.
Mrs. Opsima also admitted that she never liked Bea for her son Gerald.
As for Gerald being linked to Julia, Mrs. Opsima said she did not disapprove of Julia, but admitted being worried that the 22-year-old actress was too young for her 30-year-old son.
Related stories that made it to PEP.ph's top headlines included Joshua Garcia's reaction to Bea's cryptic Instagram post and Paulo Avelino's "ghosting" tweet about Gerald leaving Bea.
The cryptic social media posts of Bea's cousin and best friend that made the rounds online were also among the most-read pieces on PEP.ph, along with Bea's reaction to netizens chatting about Gerald and Julia's alleged tryst in Subic.
As response, Julia's mom, Marjorie Barretto, flatly denied talk that Gerald and Julia secretly met in a Subic hotel during this time.
2. "FLOP" VERSUS "HIGH GROSS" POST OF NADINE LUSTRE'S DAD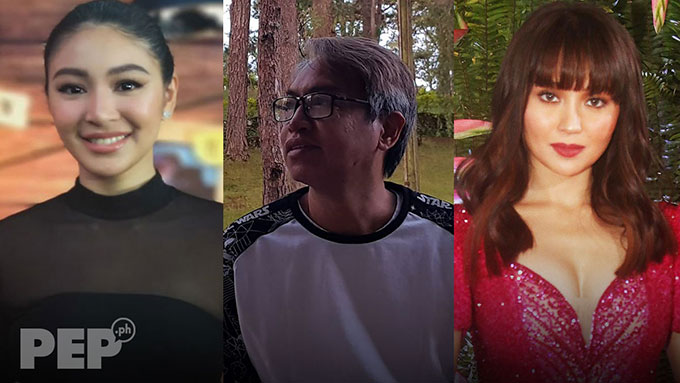 Nadine Lustre's dad Ulysses drew flak after he posted a blind item on Facebook that Kathryn Bernardo fans claimed was a rant against their idol.
His post, dated October 9, 2019, read:
"I'm Flop and you're High Gross, what are you afraid of. You feel so threatened, you're desperate to break US apart.
"I hope someday you get what you deserve. What comes around, goes around."
Two days later, Ulysses released an official statement saying that his blind item was taken out of context.
Without offering details, Nadine's father said that his post was merely his own personal thoughts about a "GROUP of people" in the entertainment industry.
Ulysses also warned bashers to stop the hate campaign against his daughter Nadine, who, he said, worked hard to get to her current status in showbiz.
To put the matter to rest, Ulysses also deleted his controversial "flop" versus "high gross" blind item on Facebook.
Nadine, for her part, apologized to those who might have been offended by her dad's sentiments.
Speaking to TV host Boy Abunda on Tonight With Boy Abunda, Nadine said that she told her dad "it wasn't right" to air his grievances on social media.
"We talked about it, wala namang hindi maayos sa magandang pag-uusap," Nadine added.
3. THE BARRETTO FAMILY FEUD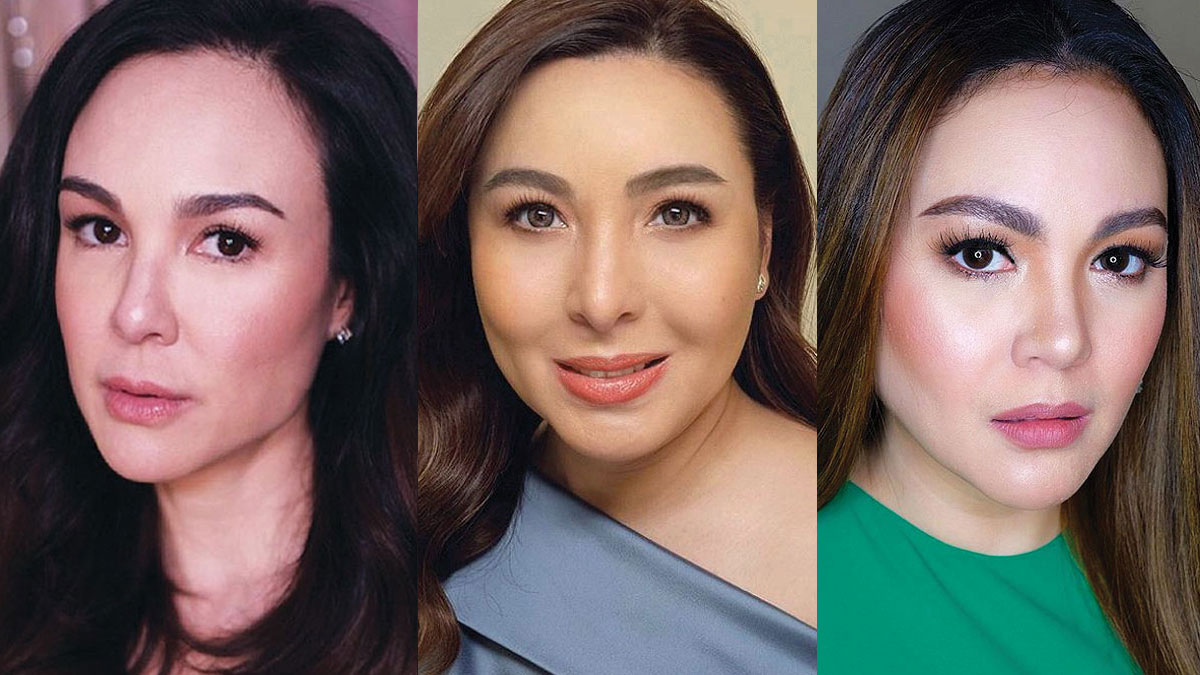 The Barretto family feud may have reached a peak when no less than President Rodrigo Duterte failed to effect a ceasefire between sisters Gretchen and Marjorie Barretto, who have been at loggerheads with each other since late 2014.
The whole scene happened on October 16, 2019 at the wake of Miguel Barretto—husband to Inday and father to eight children, including sisters Gretchen, Marjorie, and Claudine.
President Duterte arrived first, then Gretchen arrived just as the President was offering his condolences to Inday.
That Gretchen came to pay her last respects to her father, whom she had not seen in years because of a long-standing rift with her family, was a big moment for the socialite-actress.
The moment led to an emotional reconciliation between Gretchen and her mom Inday.
But when President Duterte asked Gretchen and Marjorie to come to a truce as well, it did not take long for a melee to happen involving the Barretto siblings, nephews, and nieces, and was halted only following the intervention of the PSG, or Presidential Security Guards, who were there to guard the President.
Suffice to say that the incident sparked a social media war between Gretchen and Marjorie.
Marjorie would admit in a TV Patrol interview that she respectfully turned down the president's request for her to reconcile with Gretchen because, she said, she could see through her older sister's "insincerity" and "nagbabait-baitan" act.
Gretchen, for her part, debunked Marjorie's claim that the socialite-actress was "hysterical" and largely to blame for the commotion at their father's wake.
In a series of Instagram posts, Gretchen pointed out that it was Marjorie who was "fuming mad" from the moment the elder Barretto arrived at the chapel.
To prove that she did not cause the commotion, Gretchen posted videos of her emotional reunion with her mom Inday, describing it as a "precious moment" filled with a promise "to protect our newfound mother/daughter relationship."
Before her reconciliation with Mommy Inday, Gretchen had only acknowledged a relationship with her youngest sister, Claudine. Gretchen and Claudine had settled six years of estrangement following a meeting in February 2019.
Meantime, Gretchen and Marjorie's word war escalated after more members of their family and other showbiz personalities became entangled in their rift.
In PEP.ph's developing reports, the most read was that of Annabelle Rama hitting Gretchen for calling Annabelle's daughter, Ruffa Gutierrez, "sawsawera."
The "sawsawera" issue came about after Gretchen reposted on Instagram Story a screenshot of Ruffa commenting on how Julia Barretto looks "freshhhhhh" in the young star's Instagram photo.
Gretchen was said to have written a caption that read "wow sawsaw pa more Ruffy!! take it take it."
To those whose showbiz history does not go back to the 1990s, note that the "take it take it" comment of Gretchen is a reference to a Metro Manila Film Festival scam initiated by talent manager Lolit Solis but which dragged in Ruffa.
This didn't sit well with Annabelle, who said that Ruffa had every right to "like" a picture of Julia Barretto.
In her Instagram post, Annabelle said that Gretchen should instead run after whoever released the photos of Gretchen and businessman Atong Ang holding each other's hands while asleep in a plane.
Gretchen and Annabelle's tiff did not last long, with the two patching things up in December this year after an encounter at a restaurant.
As for Gretchen's photos with Atong, which went viral, Gretchen went on the offensive and said there was "nothing wrong" with them since she was "fully clothed" in the pictures.
This statement of Gretchen was also among the top stories of PEP.ph in 2019.
Other related top stories included Claudine's reported fight with Marjorie at their father's wake, as well as Claudine's rumored romance with Atong in the past.
Dominique Cojuangco, the only child of Gretchen and her partner Tonyboy Cojuangco, also made headlines when she responded to netizens questioning her absence at her grandfather's wake.
Julia's photo showing the Barretto clan, which excluded her aunts Claudine and Gretchen, ranked among the top stories on PEP.ph as well.
Julia was dragged into the feud of the elder Barretos when she defended her mom Marjorie in the midst of the latter's word war with Gretchen.
Julia said that Gretchen and Claudine were simply envious of Marjorie's "good life," with "5 strong successfull well raised children" who love her very much.
Julia also commented on her mom's Instagram: "The evil will never prevail. God is watching."
Making it to PEP.ph's top stories was Gretchen's scathing reply to her niece Julia.
Gretchen said Julia can't claim to be a "successful" or a "well-raised" daughter, when the young actress does not acknowledge her dad Dennis, who is estranged from her mom Marjorie, and once tried to drop her real surname, "Baldivia."
4. JERIKA OPPOSES MAYOR ISKO'S DIVISORIA CLEANUP DRIVE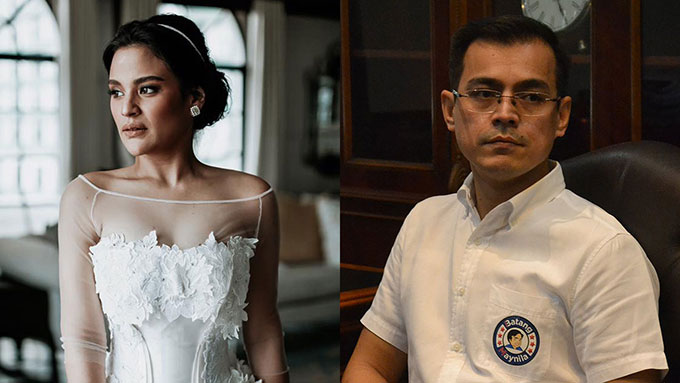 Manila Mayor Isko Moreno earned praises for implementing a major cleanup drive in Divisoria, which included evicting illegal vendors crowding the streets of the city's very popular commercial district.
There were critics, of course. And among them was Jerika Ejercito, daughter of the immediate past mayor of Manila, Joseph "Erap" Estrada, Jerika took to Facebook and complained about how the cleanup drive was displacing vendors and forcing them out of their only means of livelihood.
Jerika's lengthy post said, in part: "Cleanliness is next to Godliness, as they say, but when constituents are displaced and stomachs are churning for a kilo of rice or piece of bread, when stalls that somehow provide basic necessities for decades are dismantled in a day—who plays God in a world of uncertainty and desolation?"
Jerika added that it was "easy to laud the efforts of the newly-elected mayor all savvy with a PR team well-versed in projecting the 'goodness' of the operations in social media."
As she put it in the same FB post: "We recognize that the issue of bribery and corruption among barangay officials has to be addressed, but immediate displacement has never been a clear solution especially when opportunities for the poor to make money is close to none."
Jerika's opposition to Mayor Isko, at a time when he had gained massive popularity on social media, caught the attention of many PEP.ph readers.
Her statements also drew a backlash from netizens who pointed out that her father had served as Manila mayor for six years but was unable to provide a solution to the situation of illegal vendors.
In the end, Jerika deleted her Facebook post.
In a press interview posted on his official Facebook account, Mayor Isko said that enabling illegal vending in Divisoria only benefitted certain politicians who extorted money from them.
The mayor also said that parties organizing the illegal vendors attempted to bribe him with "PHP5 million" a day, in exchange for allowing the illegal vendors to remain in the area.
Mayor Isko asked rhetorically: "Sino ngayon ang tunay na para sa mahirap? Yung pinayayaman mo yung organizer?"
5. WOWOWIN GAME SHOW MODUS OPERANDI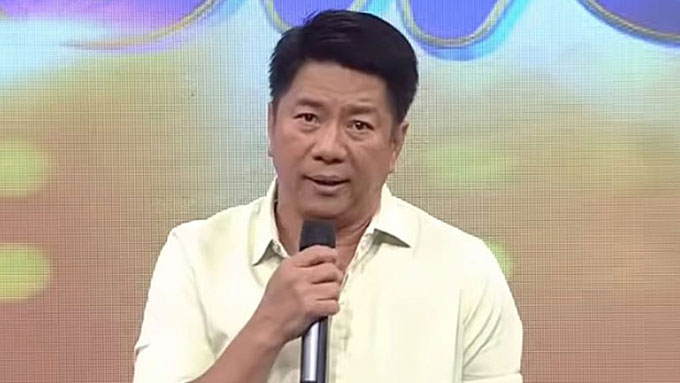 In July 2019, Willie Revillame disqualified a female contestant who joined the "Hep Hep Hooray" segment of GMA-7's variety show, Wowowin.
During the interview portion, Willie noticed that the female contestant had teamed up with a player whom she didn't seem to be acquainted with.
This prompted Willie to say that Wowowin strictly prohibited contestants from being clandestinely recruited by organizers/coordinators, who then demanded a cut of the cash prizes that these contestants took home from the show.
Willie said: "I'm sorry, disqualified kayo. Ibinagbawal po naman dito 'yan.
"Kasi kawawa kayo, nag-aambagan kayo, nagrerenta kayo ng sasakyan, 'tapos maloloko lang kayo."
This story on PEP.ph gained many comments from netizens who are avid fans of Wowowin, while other netizens harped on TV network rivalries. GMA-7 and ABS-CBN have rival game shows.
6. MORISSETTE AMON'S FEUD WITH HER FATHER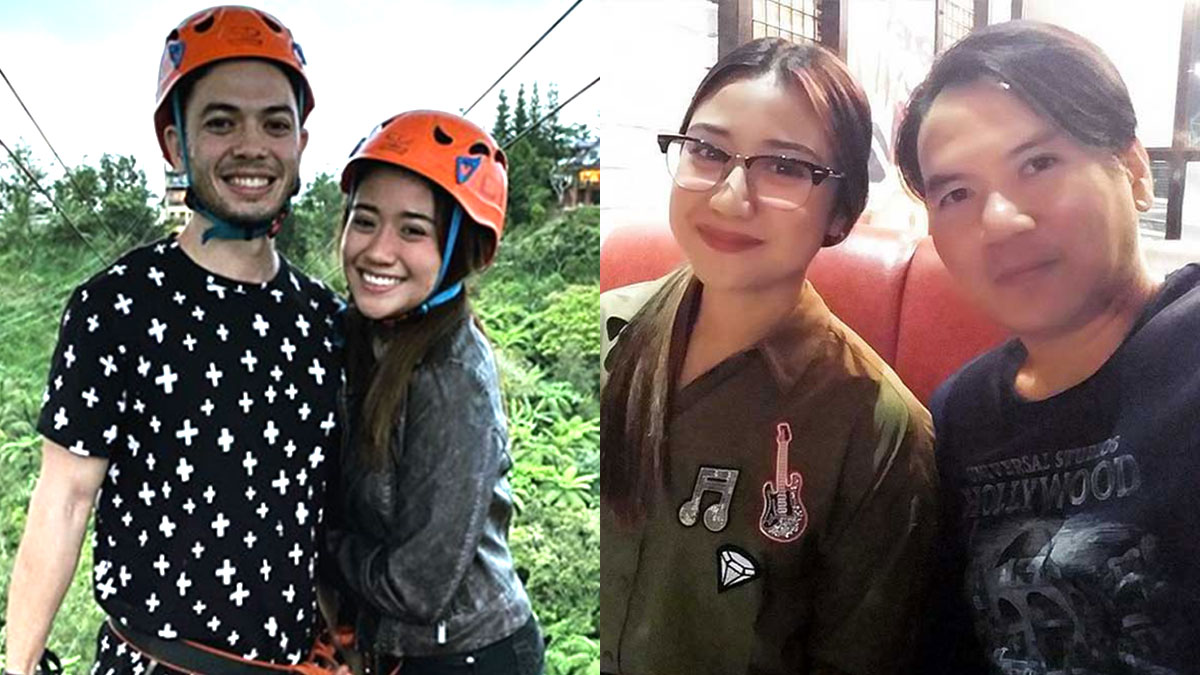 Singer Morissette Amon became embroiled in a family feud that was made public by her own father, Amay Amon.
From February to August 2019, Amay took to Twitter to rant about how he was disrespected by Morissette's boyfriend.
Amay did not name Morissette's boyfriend at first, but he openly accused a guy of influencing Morissette to live on her own following a father-daughter dispute.
Eventually Amay identified Dave Lamar as the boyfriend of Morissette, and insinuated that the couple were living together.
In a PEP.ph exclusive report, a showbiz insider was quoted as saying that there was no truth to Amay's claim that Morissette was living in with Dave.
The same source confirmed that Morissette left the family home in March after a bitter quarrel with her father, who allegedly struck her in the midst of an argument over her relationship with Dave.
Since then, Morissette has taken residence at the Makati home of Audie Gemora, president of Stages Talent Management, co-manager of Morissette's showbiz career.
This is part of what the source revealed: "Umalis si Morissette kasi di na niya ma-take ang ginagawa ng tatay niya sa kanya...
"Parang nakikialam nang todo, e, wala naman siya nung naghihirap sina Mori. Nasa ibang babae.
"'Tapos, lumabas lang nung sumikat na si Mori."
Morissette kept mum about her rift with Amay, but she was said to be deeply hurt by her father's persistent attacks on her on social media.
Amay also complained publicly about the people managing Morissette putting a stop to a bank loan for the construction of the singer's family home.
Defending Morisette, the PEP source said that the singer gave to her parents all her bank savings worth "PHP20 to PHP30 million," and that they could have used the money to pay for the construction.
Five days after the PEP.ph report, Amay categorically denied that he hit his daughter when they had an argument that led to her leaving their home.
He said that he "never" resorted to physically disciplining Morissette.
All Amay owned up to was the mistake of having "invited outside opinions and speculation" the moment he put on Twitter "what should have been a private family matter."
7. Bela on Angel and neil's engagement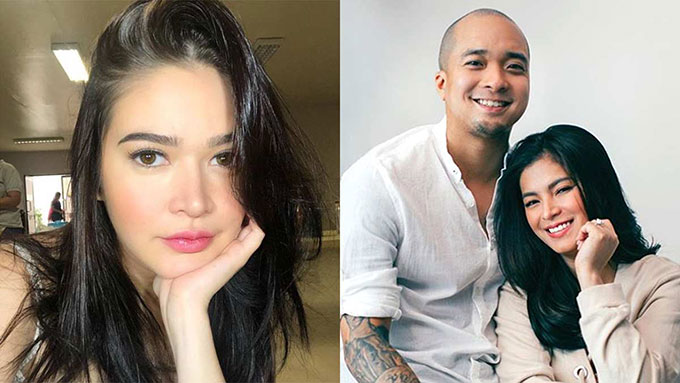 On June 29, 2019, Angel Locsin announced that she was engaged to her producer-boyfriend Neil Arce.
It was happy news that was celebrated by many of Angel and Neil's celebrity friends who commented on the couple's engagement photos on Instagram.
What made it to PEP.ph's top stories was Bela Padilla reacting to Angel and Neil's engaged status.
Bela was the immediate past girlfriend of Neil.
On July 10, 2019, Bela accommodated a Q&A with her Instagram followers, one of whom asked about how she felt about her ex-boyfriend getting married.
Bela simply answered that she was "happy" for Angel and Neil.
She added, "Why would you assume that I'm affected?"
In a 2018 TV interview, Bela admitted that she was to blame for the breakup with Neil because she had chosen to put her career first and had neglected Neil in the latter part of their relationship.
Bela was in a relationship with Neil for four years until they broke up in January 2017.
Neil started dating Angel in March 2017.
The following year, on February 9, 2018, Angel confirmed in a PEP.ph interview that she and Neil were officially a couple.
8. JUDY ANN's SEXY WOKE-UP-LIKE-THIS PHOTO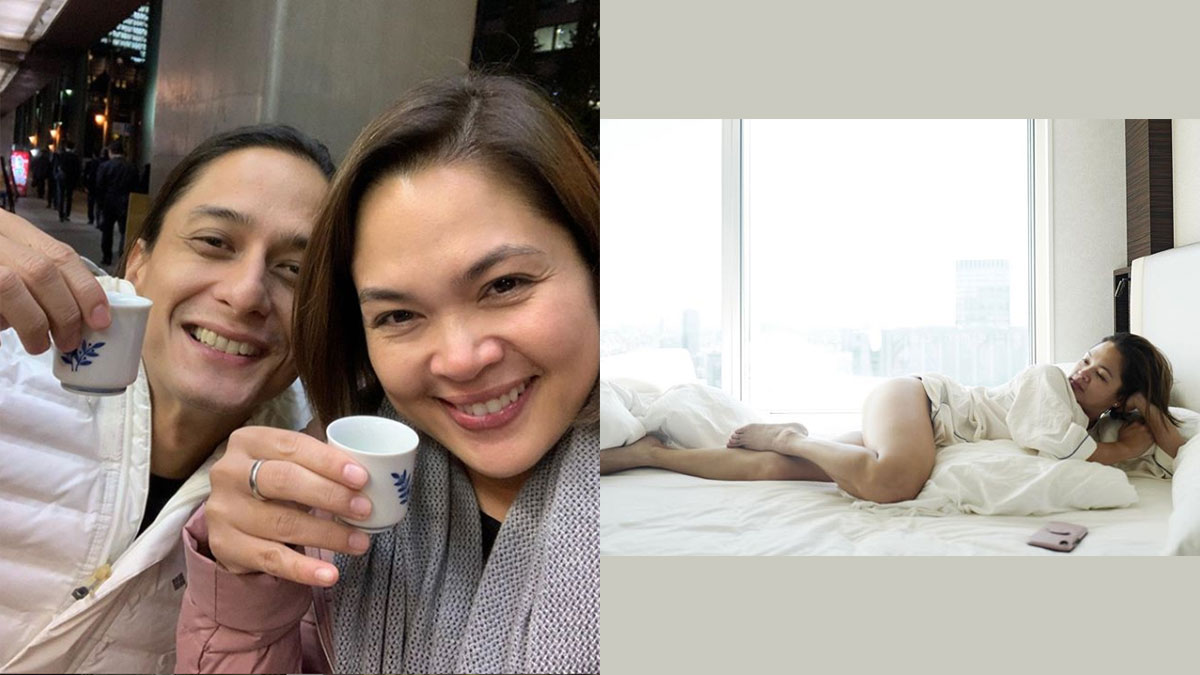 Judy Ann Santos wowed netizens with the way she confidently bared her legs and thighs in a photo taken by her husband Ryan Agoncillo.
It was a beautiful shot of Judy Ann lying in bed with sunlight streaming through a big floor-to-ceiling window.
Ryan posted the photo on his Instagram account on December 3.
In an interview with PEP.ph and a select group of reporters on December 12, Judy Ann explained that her sexy photo-op happened while she and Ryan were vacationing in Japan.
She just woke up when Ryan asked her to pose for him.
Judy Ann said, smiling, "Siyempre, pini-picture-an ako ng asawa ko, hindi ba ako a-awra?"
The couple's celebrity friends actually had something else in mind when they saw Judy Ann's woke-up-like this photo.
Michael V, Gladys Reyes, and China Cojuangco all joked about how the couple just might be getting ready for baby number four.
As Gladys put it, "Hang sexy sis @officialjuday! Parang magkakaron kasunod si Luna."
To date, Judy Ann and Ryan have three kids: Yohan, 15; and biological kids Lucho, 9, and Luna, 4.
9. ATE GAY'S cancelled "tawag ng Tanghalan" appearancE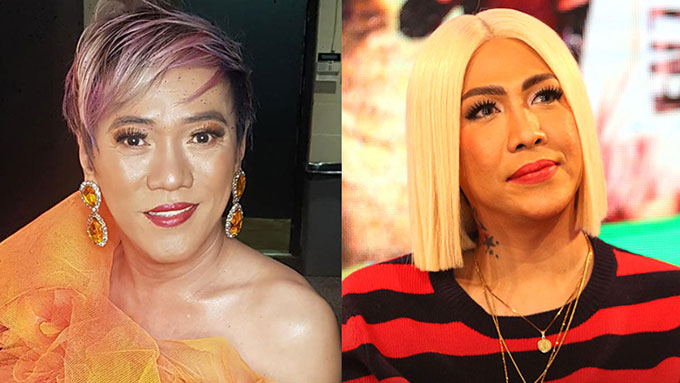 Stand-up comedian Ate Gay was supposed to be a contestant for the celebrity edition of "Tawag Ng Tanghalan," a singing competition in ABS-CBN's noontime show, It's Showtime.
After doing a promo pictorial with fellow contenders and going through a band rehearsal for his performance, Ate Gay was all set to make his appearance.
But, to his surprise, he got a call from his manager informing him that he had been removed from the lineup of performers.
During It's Showtime's live telecast of November 21, 2019, Vice Ganda made reference to Ate Gay's lookalike in the new edition of "Tawag Ng Tanghalan."
Vice was quoted as saying: "Totoo ba na masama ang loob mo dahil hindi ka naisalang sa celebrity edition, Ate Gay?
"Kasi ang dami mo raw kasing chika sa Facebook."
Vice's comment did not sit well with Ate Gay.
Ate Gay explained that he hadn't posted anything on Facebook prior to the sudden cancellation of his "Tawag Ng Tanghalan" appearance.
That there was no clear reason why he got bumped off, Ate Gay said, was what prompted him to air a complaint on his social media accounts.
Published as is, Ate Gay's statement read, in part:
"napakabastos nila pano nila nasasabing panay ang reklamo ko sa fb o social media eh sila naman may kagagawan like pinaasa nila ako pinagod pinuyat..
"na isang simpleng sori o sensya na ay ok lang naman sa akin..
"kaya lang salungat pinagsasabi sa tv .. asan na ang hustisya ? Jusko po patawarin mo po sila .. haaaaay"
At press time, It's Showtime had not issued a statement addressing Ate Gay's dismay over his cancelled gig.
10. Angelica furious at a scamming PARIS cab driver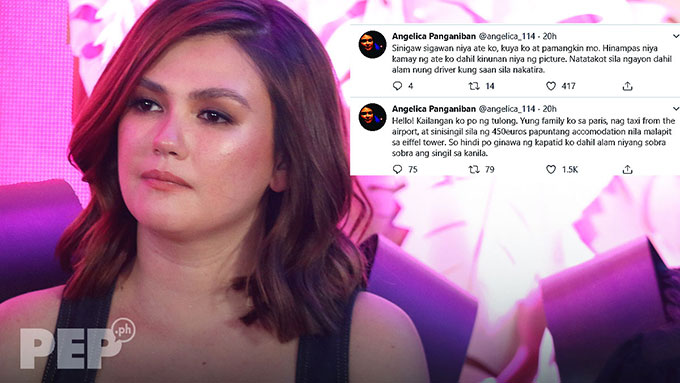 Angelica Panganiban's complaint about her family's bad experience with a cab driver in Paris was among the top headlines of PEP.ph in 2019.
In a series of Twitter posts, dated November 7, 2019, Angelica narrated that her family hailed a cab from the airport going to their hotel near the Eiffel Tower.
Travel time by car took roughly an hour and the standard rate was around 50 euros, but the driver jacked up the fare to 450 euros.
According to Angelica, the cab driver started screaming at her brother who refused to pay the overpriced fare.
Angelica was infuriated that the cab driver had the audacity to hit her brother's wife and threw back at them the only cash that they had with them at the time.
The cash—which amounted to 100 euros (PHP5,673) and 60 dollars (PHP3,046)—was still way beyond the taxi fare for their ride.
Worried about her family's safety, Angelica used her social media accounts to ask for help from fellow Filipinos in Paris.
She later tweeted about how grateful she was to certain kababayans who came to check on her family and helped them transfer to a new hotel for safety purposes.
11. JULIA'S SWEET BIRTHDAY GREETING TO COCO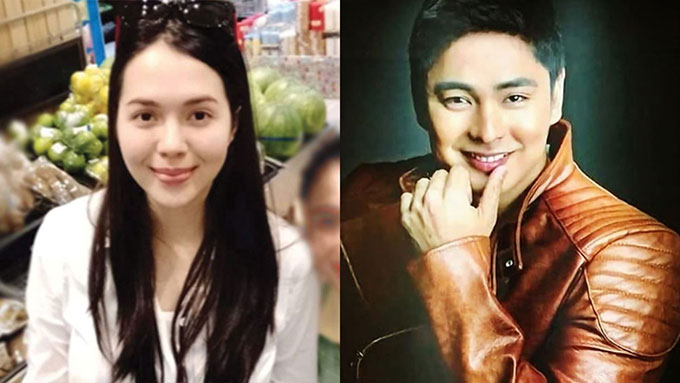 Julia Montes never gave a statement when she gave birth to a baby fathered by Coco Martin in the summer of 2019.
But when Coco turned 28 on November 1, 2019, she unexpectedly posted on Instagram a short but sweet message for Coco.
Her written caption was a simple "HBD" along with a flying kiss and heart emojis.
Netizens took this as a sign that Julia remained on good terms with Coco despite controversies surrounding the much-talked-about romantic ties between them.
Citing information from showbiz insiders, PEP.ph reported, on April 8, 2019, that Julia gave birth on the month of March at a San Juan City hospital.
Julia and Coco neither confirmed nor denied the report.
The two have, in fact, never admitted to being a couple, although people close to them say that theirs is a closeness beyond mere friendship.
Talk of the two being an item has persisted since 2015.
Coco, possibly to maintain the image of an action star, has consistently refused to answer questions about his private life.
Instead, in a lengthy Instagram post, Coco appealed to netizens to quit speculating about his life.
To date, Coco has yet to address reports about him and Julia, as well as rumors that he and his leading lady in the long-running Ang Probinsiyano, Yassi Presman, are currently making sweet music together.
Julia, for her part, has actively been promoting Coco's Metro Manila Film Fest entry, 3Pol Trobil: Huli Ka Balbon.
12. ION DENIES ROMANTIC RELATIONSHIP WITH VICE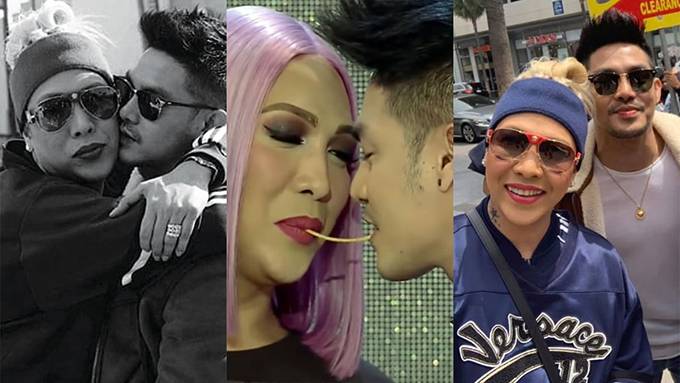 There was a time when Ion Perez categorically said that he and Vice Ganda were not in a romantic relationship.
He made the categorical denial on August 21, 2019, when he was interviewed by reporters at the story conference for the movie Mang Kepweng.
Asked if he loved Vice, Ion answered that he loved the TV host-comedian "as a friend."
He added that he was really close to Vice, and he understood why some might misinterpret the way they treated each other on- and off-cam.
Netizens, however, had their doubts about Ion's statement, especially because the very busy Vice had been seen visiting Ion's hometown in Tarlac.
This, coupled with the way they got cozy with each other every time they were together, was taken as a sign that they were an item.
Then, on the last day of "Magpasikat" week on It's Showtime, Vice finally confirmed that he was in a relationship with Ion.
The two have been together since October 25, 2018.
13. THE REAL DEAL BETWEEN CLINT BONDAD AND A THAI TRANS WOMAN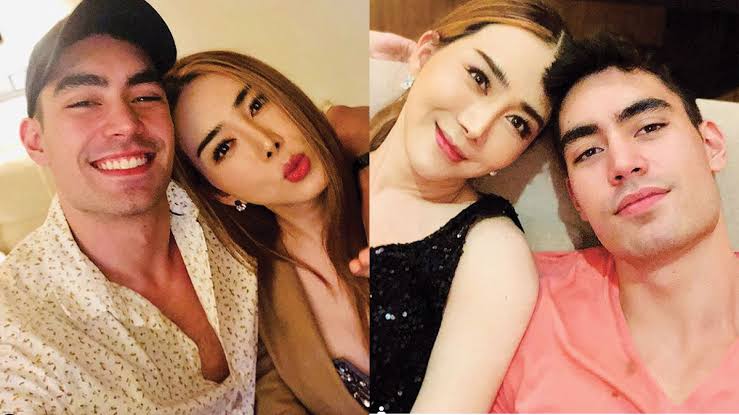 Clint Bondad made headlines when word got out that his six-year relationship with Catriona Gray had ended even before she won the Miss Universe title on December 17, 2018.
Catriona confirmed the breakup via a TV interview on February 22, 2019, and Clint released a statement on Instagram saying that breaking up was something they both needed for their individual growth.
But what made it to PEP.ph's top headlines was news about Clint being romantically linked to a Thai billionaire and transwoman named Jakkaphong "Anne" Jakrajutatip.
The rumor started when Clint posted on his Instagram account a photo of his bonding session with Anne.
Some bashers even criticized Clint for being close to a transwoman.
However, one netizen commended him for not being scared by other people's judgments.
To this, Clint replied, "Only primitive brains lack imagination AND fear of judgment of others."
Anne, for her part, released a separate statement on her Instagram account saying that she was thankful to Clint for accepting her and for being a "great gentleman."
But, in an exchange of comments with a netizen, Anne clarified that she saw Clint as a "litte boy" and that she was his "big sister."
14. RAYMOND BAGATSING'S SEXUAL ORIENTATION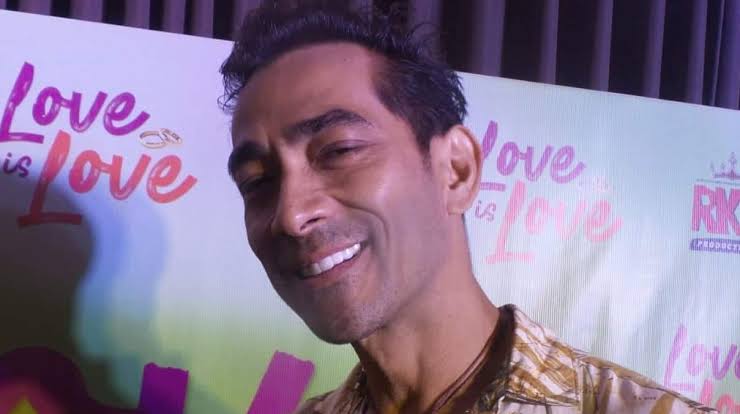 Character actor Raymond Bagatsing's intriguing statement about his sexual orientation made it to PEP.ph's top stories in 2019.
He played a transwoman in the movie Love is Love, which he co-headlined with JC de Vera, Roxanne Barcelo, and Jay Manalo.
At a November 2019 presscon for the movie, an entertainment reporter asked Raymond if he was straight or gay.
Raymond replied, "I don't know. Mahirap magsalita nang tapos, e."
He then explained that categorizing him based on gender would not be an accurate description of him as a person.
"Matagal nang pinagdududahan ang gender ko, ever since I did Ballet Philippines. I danced for more than ballet.
"Ang mga choices ko will always question a man's man, but I don't think I can be questioned because I'm also a man's man.
"I'm a martial artist, I do a lot of macho things, but I also do a lot of feminine things.
"I love art, I love painting, I love writing poetry. These are feminine things."
As an artist, Raymond admitted to being curious about how far he'd go to immerse himself for a homosexual character.
"So, sabi ko, at one point, yung sobrang lalim ng pagpasok ko sa mga karakter, sabi ko, siguro I have to try that also.
"Secret na lang kung anong nangyari, but I dunno... I just know na hindi ko puwedeng i-limit ang sarili ko."
15. Ellen Adarna and John Lloyd Cruz's REPORTED breakup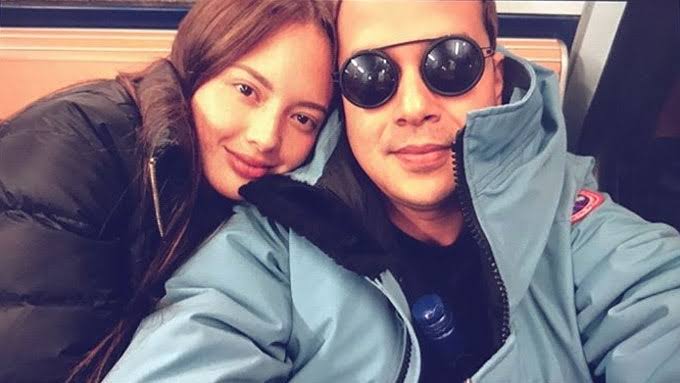 Just when people thought that John Lloyd Cruz and Ellen Adarna were enjoying a blissful relationship away from the limelight, reports that they had broken up surfaced in August 2019.
A source from Ellen's camp told PEP.ph that the the two were no longer together even before their son Elias turned a year old on June 27, 2019.
The occasion was the last time John Lloyd and Ellen have been seen together in photos that made the rounds online.
PEP.ph's follow-up report, dated August 14, 2019, said that Ellen was not expecting financial support from John Lloyd.
"Mayaman si Ellen. I don't think issue nga yun," said a source close to Ellen.
The source added that Ellen was not making a big deal out of her breakup with John Lloyd because she was too preoccupied with raising their son.
To date, John Lloyd and Ellen have not issued an official statement about the issue.
Fueling talk of their breakup was John Lloyd and Ellen on several occasions separately travelling abroad with their son in tow.
John Lloyd brought Elias along when the actor attended Vhong Navarro and Tanya Winona's wedding in Japan on November 28, 2019.
Ellen herself went on a family vacation with Elias in Germany this December.
So, PEPsters, what do you think of this year's ranking of hot issues on PEP.ph? Share your thoughts on our Facebook comments section.
(Ed's Note: PEP.ph's number one story for 2019, which is the news about the death of Miss World Philippines 2012 Third Princess April Love Jordan, has not been included, but has been made part of a separate in memoriam yearend report.)