Many Filipinos were optimistic at the beginning of 2022.
There were signs that the pandemic was waning. Malls were finally open, vaccines were readily available and face shields were no longer required.
Slowly, the country's economic recovery from COVID-19 seemed to be a very likely possibility.

Then, tragedy after tragedy happened. Russia's attack on Ukraine affected global food supply and oil prices. Inflation shot up to astronomical levels. There was a shortage and overpricing of necessities like onions and sugar. And now thousands of Filipino families are struggling to have food for noche buena and media noche.
How did we get here? PEP.ph (Philippine Entertainment Portal) looks back at the number that mattered in 2022.
THE WAR EXPLODES
Russia launched a military invasion of Ukraine on February 24, 2022. The Eastern European nation was quickly rocked by death and destruction, and the conflict continues to escalate to this day.
According to Reuters, at least 42,295 people have died, 54,132 people have sustained injuries, and at least 15,000 people have been recorded missing.
There were also at least 140,000 buildings that were destroyed, with property damages now amounting to $350 billion.
The effects of the war reverberated across the world.
Before the war, Ukraine was one of the world's major grain producers. The country imported 10% of the world's wheat market, 15% of the world's corn market, and 13% of the world's barley market.
Wheat and barley are typically used to make bread and pastries, and corn is used for livestock feeds.
Because Ukraine was unable to fulfill its import obligations, there were grain shortages in several markets, and prices of these grains increased. For example, the price of wheat increased by over 60 percent four months after the war began.
The war also affected global prices of oil. Russia was the world's second biggest producer of crude oil, selling to several advanced nations. But due to the invasion, these nations decided to stop buying crude oil from Russia. This led to a shortage that massively jacked up the prices of oil worldwide.
INFLATION IN THE PHILIPPINES
Even if Ukraine is nearly 9,000 kilometers away from the Philippines, the war's effects could still be felt in our shores.
The most noticeable effect was the big increase in oil prices. Last March, many were shocked to hear reports that premium gas prices increased up to 95 pesos in some provinces. Travelers and commuters were greatly affected by the price increase.
The astronomical oil prices also led to the increase of the prices of food and other commodities in the Philippines, because oil is used as a resource to produce and deliver these items.
The increase in oil and food prices resulted in rapid inflation. Just last month, the country's inflation rate was at 8%, a 14-year high.
Inflation was easily felt when buying groceries. A budget of 5,000 pesos for groceries could no longer fill up a grocery cart.
Food prices were also unbelievably high. At present, red onions now retail for 300 pesos a kilo, white onions are hard to find, and sugar is now up to 100 pesos a kilo. Bread prices also increased as a result of the increase in prices of flour. Milk, cooking oil, canned goods, and more necessities also upped their prices.
To help Filipino families celebrate Christmas, the Department of Trade and Industry (DTI) released a guide stating that 500 pesos is enough for a noche buena meal of spaghetti, fruit salad, bread, cheese and ham.
But several groups ridiculed this guide because it felt deceitful. Kabataan Party-list Rep. Raoul Manuel, for instance, challenged the DTI to demonstrate how to prepare the food in their list.
ELECTIONS 2022
Year 2022 also marked a change in government in the Philippines.
Filipinos voted for a new President on May 9, 2022. A total of 55,290,821 Filipinos showed up to vote on election day.
Later that night, partial and unofficial results showed that Ferdinand Marcos Jr. won the presidency by a solid majority, reflecting his massive lead in several surveys prior to the elections.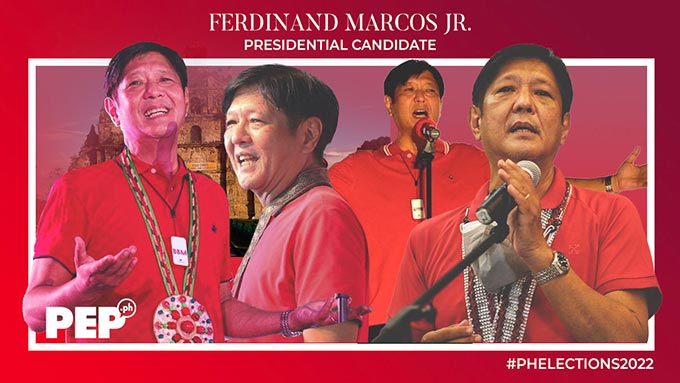 At the end of the official count, it was revealed that Marcos received 31,629,783 of the total votes. Then Vice President Leni Robredo was at a far second, with only 15,035,773 votes.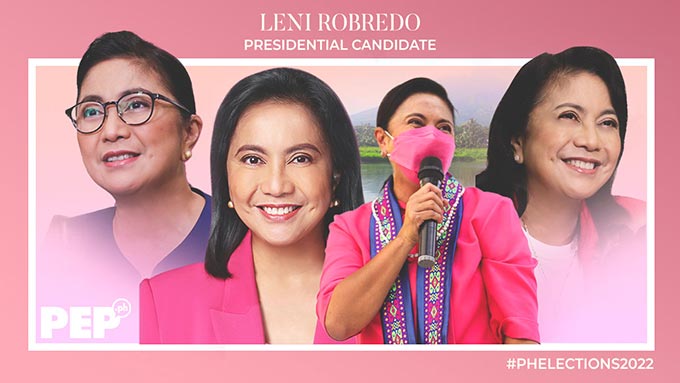 President Marcos was inaugurated on June 30, 2022, as the country's 17th President.
Read: Battle for star power: Leni Robredo and Bongbong Marcos celebrity endorsers
Meanwhile, Sara Duterte, Marcos's running mate, won the race for Vice President, with 32,208,417 votes. Her closest opponent, Kiko Pangilinan, trailed with only 9,329,207 votes.
In the senatorial elections, TV and movie personalities got the top three slots.
Action star Robin Padilla won first place. He became a neophyte senator by getting 27,027,235 votes.
Former news anchor Loren Legarda came in second with 24,367,564 votes, and popular news anchor and commentator Raffy Tulfo was at third place with 23,488,450 votes.
Bringing up the rear at 12th place was former action star Jinggoy Estrada, who was able to return to the senate with 15,174,288 votes. It can be recalled that Estrada was a former senator before he got jailed for plunder.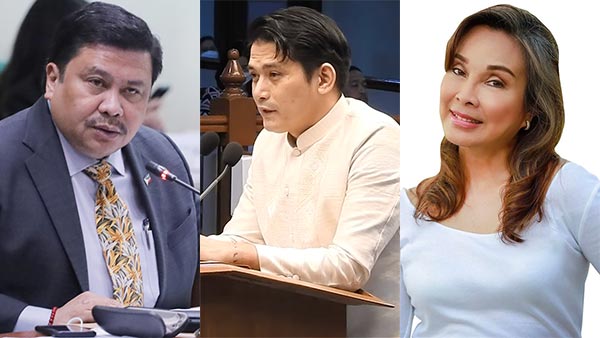 There were also other celebrities that won in the elections. Richard Gomez was elected as Leyte's 4th District representative, while his wife Lucy Torres-Gomez became the mayor of Ormoc, Leyte.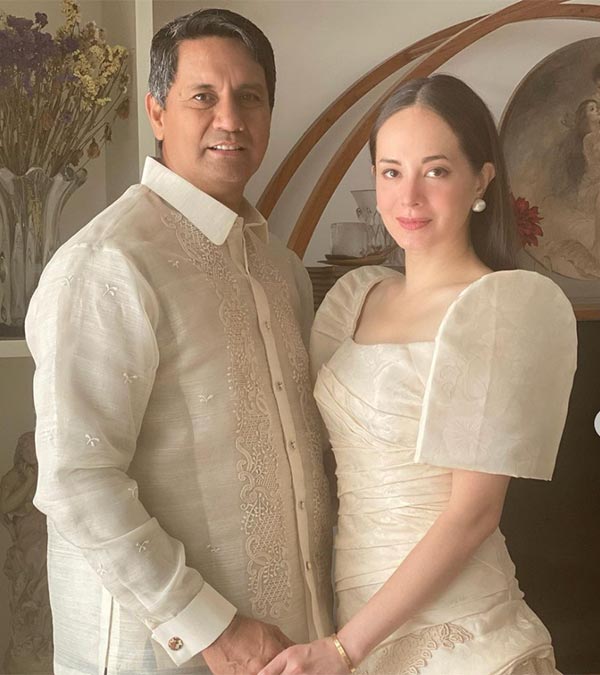 Arjo Atayde won his first Congress seat as the Representative of Quezon City's 1st District.
Jolo Revilla also won his first stint in Congress by becoming Cavite's 1st District representative. His mom, Lani Mercado-Revilla, won the Congressional race in Cavite's 2nd District.
Ejay Falcon was successful in his bid to become the vice governor of Oriental Mindoro. This was Ejay's first foray into politics.
Lastly, Nash Aguas was elected as a first-time councilor in Cavite City.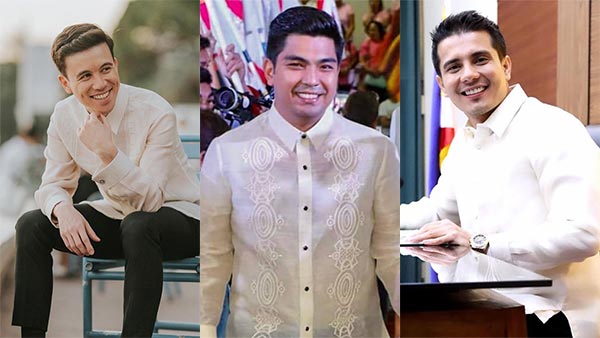 OTHER TRIUMPHS
Filipinos also achieved some notable triumphs outside of the political sphere.
Many of our Filipina beauty queens dazzled the world of pageants.
Tracy Maureen Perez finished in the Top 13 of the Miss World pageant held in Puerto Rico on March 16, 2022.
Roberta Tamondong finished in the Top 20 at Miss Grand International in Indonesia held on October 25, 2022. Five days later, she was appointed to 5th Runner Up.
Fuchsia Anne Ravena became the third transgender Filipina to win the Miss International Queen title. The pageant was held on June 25, 2022.
Then Joshua de Sequera clinched the 1st runner-up placement in the Manhunt International pageant held here in Manila on October 1, 2022.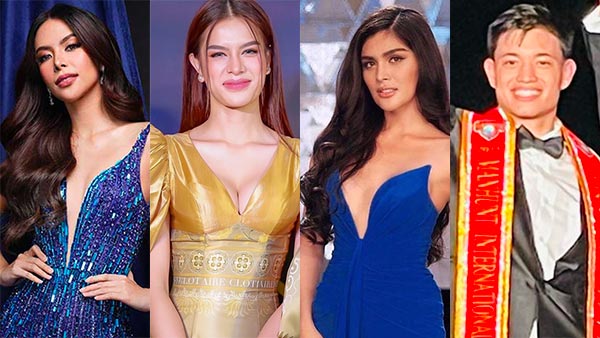 Several Filipino athletes also made their mark in the world of sports this year.
Pole vaulter Ernest John Obiena became the first Filipino medalist at the World Athletics Championships. He won the bronze medal at the men's pole vault event held in Oregon in July 24, 2022.
Professional racer Bianca Bustamante became the first Filipino to compete in the W Series motor racing championship after she was selected to compete in its 2022 season. She was only 17 years old when she got this achievement.
Olympic gymnast Carlos Yulo won two medals at the 2022 World Artistic Gymnastics Championships in the United Kingdom on November 7, 2022. He won a silver medal for the vault event and a bronze medal for the parallel bars event.
Olympic gold medalist Hidilyn Diaz brought home another achievement for the country, when she won three gold medals in the women's 55 kg category at 2022 World Weightlifting Championships in Colombia this month.
Then the UP Fighting Maroons finally won another championship after 36 years. The basketball team beat the Ateneo Blue Eagles for the title.
Only to be beaten by Ateneo again at the Championship in December. UP then holds the record of having the shortest and fastest UAAP Men's Basketball Championship honors.
ENTERTAINMENT NUMBERS
Philippine entertainment had its share of remarkable numbers.
Perhaps the most notable was the end of FPJ's Ang Probinsyano. The Kapamilya teleserye finally aired its last episode on July 22, 2022, after seven years on primetime. In total, the Coco Martin-led action series had 1,696 episodes.
Another Kapamilya series ended this year. Maalaala Mo Kaya, a drama anthology, ended after 31 years. It had a total of 1,344 episodes, and aired its last on December 10, 2022.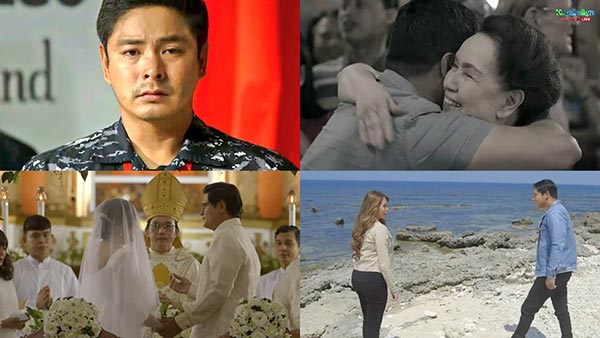 Five showbiz personalities were conferred the National Artist of the Philippines award on June 10, 2022. They were Nora Aunor, Fides Cuyugan-Asensio, Ricky Lee, Tony Mabesa, and Marilou Diaz-Abaya.
Indie actor Dolly de Leon became the first Filipina actor to be nominated for Best Supporting Actress in the Golden Globe Awards. She earned the distinction for her powerhouse performance in the Cannes-awarded film Triangle of Sadness.
Jodi Sta. Maria set a milestone at the 2022 Asian Academy Creative Awards. She was the first Filipina to win the Best Lead Actress award for her trending role in The Broken Marriage Vow.
The popular reality show Drag Race finally premiered in the Philippines, via streaming platform HBO Go. Known drag queen Precious Paula Nicole won the competition's first crown on October 12, 2022.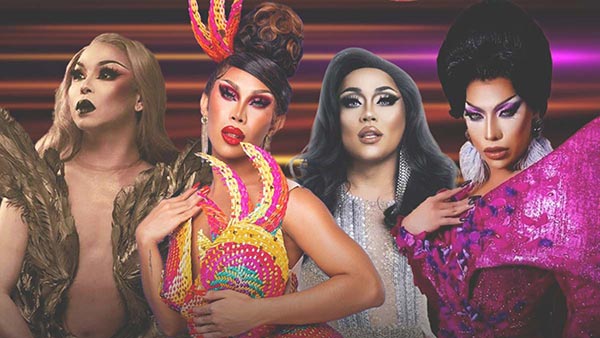 It was also a big year for movies.
It was reported that the history-bending film Maid in Malacanang grossed 750 million in the box office.
Meanwhile, Katips swept the FAMAS Awards. The historical film that went head-to-head with Maid in Malacanang got seven awards, including Best Picture, Best Actor, Best Supporting Actor, Best Director, Best Cinematography, Best Original Song, and Best Musical Score.
Lastly, this year's Metro Manila Film Festival (MMFF) featured eight movies with varying genres. They included the comedy films Partners in Crime and Labyu with an Accent, the horror films Deleter and Nanahimik ang Gabi, and the drama films Mamasapano, My Teacher, Family Matters, and My Father, Myself.
Official box office numbers have yet to be released, but initial reports said the following MMFF 2022 entries got the most ticket sales: Partners in Crime, Deleter, Family Matters, and Labyu with an Accent.