Liza Soberano took to Twitter to defend herself after netizens criticized and bashed her for referring to loveteam partner Enrique Gil as her "best friend."
It all started this Saturday, April 9, when the Dolce Amore actress shared a short video interview of American singer-actress Hailee Steinfeld, where she was asked to rate three local actors: Enrique Gil, James Reid, and Daniel Padilla.
When she pointed at Enrique's photo, Hailee said: "He looks a nice boy. I'll marry him."
Liza's caption on the said retweet: "my goooosshhhh thats my bestfriend!!!!!"
Some fans of LizQuen (Liza-Enrique loveteam) reacted negatively to Liza's tweet, thinking that she "friendzoned" Enrique.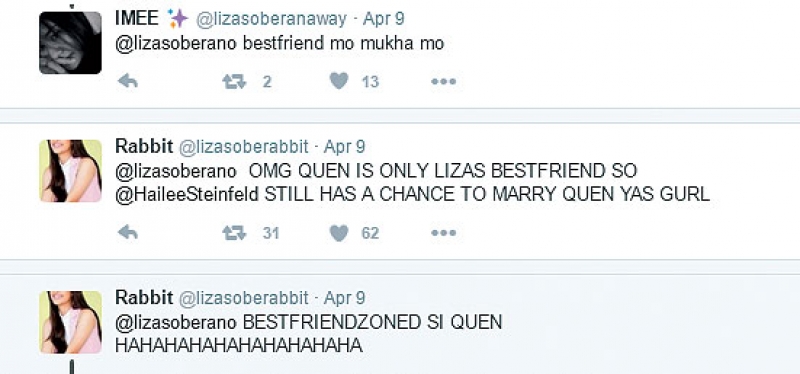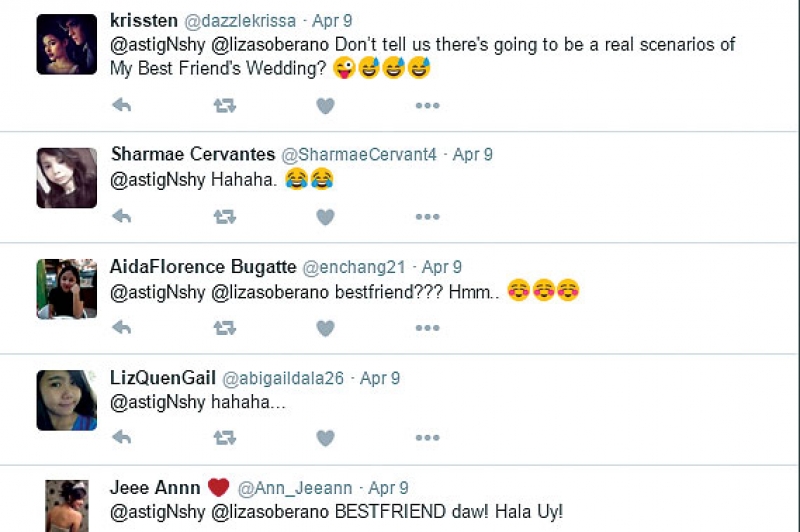 Liza responded in a tweet and was apparently taken aback by netizens' reaction to her "best friend" tweet.
On her second tweet, Liza explained that just because she called Enrique her "best friend" does not mean she friendzoned the actor.
"Things can develop, right?" she added.
On her third tweet, the Kapamilya actress asked: "Would you rather be someone's everything or be loved through everything?"
Meanwhile, there are also fans who defended Liza.