The coming out of a transwoman, the marital woes of two actresses, the on-the-set rift between a lead star and a veteran actress, the suspension of a popular TV host, and the presidential elections generated the most number of page views in the News section of PEP.ph (Philippine Entertainment Portal) in 2016.
In the year just past, PEP published almost 10,000 breaking news articles covering everything showbiz—from controversies and issues, breakups and hook-ups, feuds and reconciliations, to celebrations and deaths.
As we welcome 2017, PEP lists the breaking news that PEPsters viewed the most in 2016.
Here are the Top 10: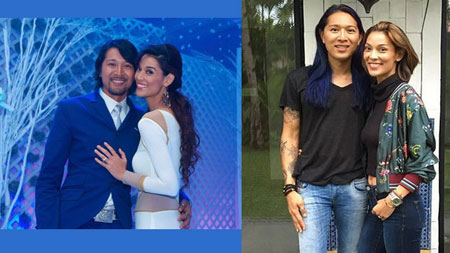 1. Joey Mead's husband Ian King is now a trans woman
Businessman and motel scion Ian King, husband of model-TV host Joey Mead, shocked almost everyone when he came out as a transwoman, taking on the name Angie Mead King.
This story, written by PEP managing editor Karen A.P. Caliwara, was first published on July 2, 2016, and garnered a whopping 1,224,007 page views.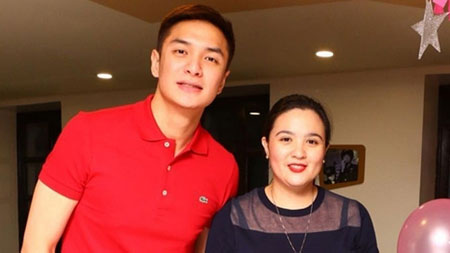 2. Clarissa Sison leaves a comment on Sunshine Dizon's post

The separation of Kapuso actress Sunshine Dizon from her pilot husband Timothy Tan occupied two slots on the Top 10 list.
At No. 2 was a comment of Clarissa Sison, the alleged third party in the couple's marital woes, on Sunshine's IG post.
This story, written by PEP senior writer Nerisa Almo and published on June 19, 2016, was viewed 600,695 times.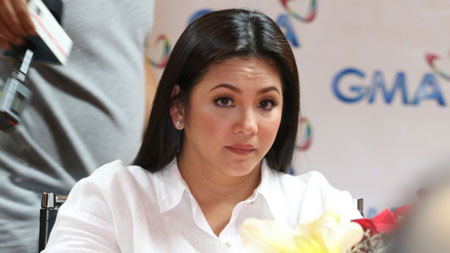 3. Regine Velasquez says no to Mar Roxas
The video showing Asia's Songbird Regine Velasquez-Alcasid saying no, when asked if she would campaign for then-Liberal Party standard-bearer Mar Roxas, was the third most-read story last year.
It became controversial because Regine and husband Ogie Alcasid were staunch supporters of former President Noynoy Aquino, who headed the Liberal Party.
Uploaded by PEP senior writer Arniel Serato on January 19, 2016, the video remained one of the top stories throughout the campaign season. It was viewed 552,086 times.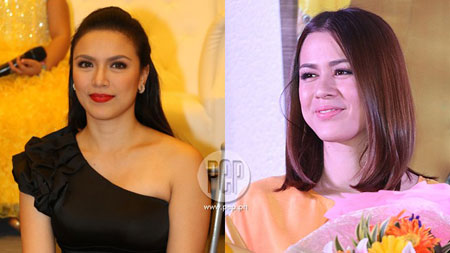 4. Ciara Sotto: Wow kapal! Deny pa more!
Another showbiz marriage, that of Ciara Sotto and Joe Oconer, also ended last year.
Although Ciara did not directly give the reason for their separation, the youngest daughter of Senator Tito Sotto and Helen Gamboa hinted that Joe cheated on her.
Kapuso actress Valerie Montenegro was named as the third party.
But Valerie, a Sunday PinaSaya mainstay, denied the allegation in an interview, to which Ciara replied in a cryptic post: "Wow kapal! Deny pa more!"
This story written by Arniel Serato and published on March 11, 2016, garnered 522,451 views.
5. Ate Glow marries British boyfriend in UK
One of the many stories about the LGBT community published by PEP published last year was the wedding of former comedian Ate Glow, Rene Boy Facunla in real life, to her British boyfriend.
The couple tied the knot at the Chelsea Registry Office in London, England, on July 2, 2016.
Ate Glow became famous for impersonating former President Gloria Macapagal-Arroyo and Superstar Nora Aunor.
The wedding of Ate Glow and her British boyfriend was written by PEP senior writer Bernie Franco. Published on July 4, 2016, it generated 449,821 views.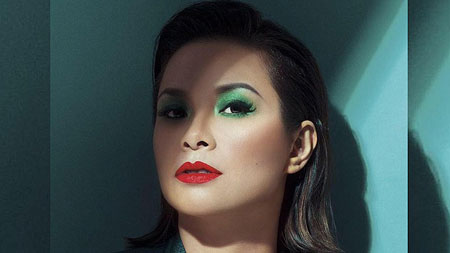 6. Lea Salonga slams ABS-CBN report on Duterte's house

The May 2016 elections were made more colorful by the involvement of celebrities, who were very vocal about their preferred candidates and their opinions on various issues.
A torrent of responses, for instance, was triggered by the comment of Broadway/West End star Lea Salonga on Instagram, following ABS-CBN's Bandila late-night news program bungling its report on the alleged properties of then leading presidential candidate Rodrigo Duterte.
Lea wrote: "Politics or not, this is stupid. Thank goodness Sheila spoke up immediately. What is wrong with these people???"
This story by Arniel Serato was published on May 5, 2016 and was read 421,915 times.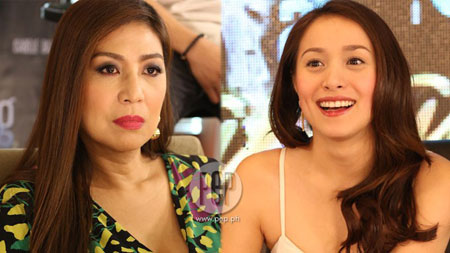 7. Cristine Reyes breaks silence on issue with Vivian Velez
There were many showbiz feuds in 2016, but the biggest and most controversial had to be the one between Cristine Reyes and Vivian Reyes.
The two were co-stars in the defunct ABS-CBN afternoon drama series Tubig at Langis.
It started when Vivian ranted on Facebook about the humiliation she said she experienced from a co-star.
Not too long after, the veteran actress turned out to be referring to Cristine, who played the female lead in Tubig at Langis.
After PEP published its exclusive interview with Vivian, Cristine issued an official statement to air her side of the story.
This report was written by PEP contributor Jojo Gabinete and was published on March 8, 2016. It had 414,107 page views.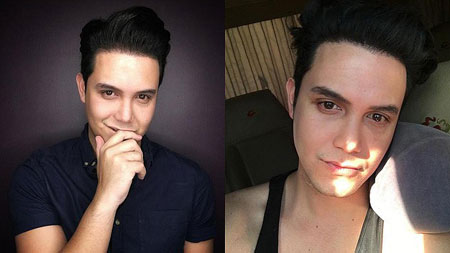 8. Is Paolo Ballesteros suspended from Eat Bulaga?
Many were surprised when Paolo Ballesteros was reported suspended from Eat Bulaga!
At the time, the Kalyeserye segment was still very popular, and it was almost impossible not to look for Lola Tidora, the character played by Paolo.
Although no official confirmation came from Eat Bulaga! management, the talk was that Paolo was suspended after ranting on Facebook about his disappointment with the staff over an event he was hosting in Subic.
The story, written by Arniel Serato, published on March 15, 2016, accumulated a total of 396,913 page views.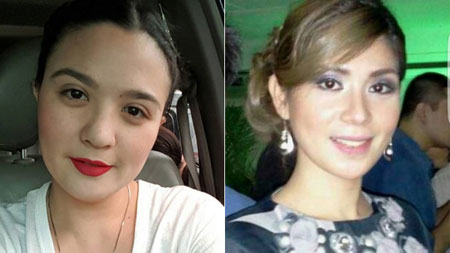 9. Is this Clarissa Sison's answer to Sunshine Dizon's accusations?
Another story related to the Sunshine Dizon-Timothy Tan separation that made it to PEP's 10 Most Viewed News was the reaction of Clarisma Sison to one of Sunshine's Instagram posts.
Written by Arniel Serato and published on June 19, 2016, the article was viewed 360,444 times.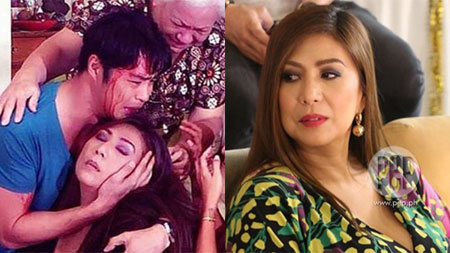 The on-the-set rift between Vivian Velez and Cristine Reyes led to Vivian announcing her resignation from Tubig at Langis. Her character was killed.
The story, written by Arniel Serato, was published on March 6, 2016, and gained 352,670 views.