Miss British Virgin Islands Erika Creque has mistaken Miss Universe 2016 major investor Chavit Singson for President Rodrigo Duterte.
Creque posted a photo of her with Singson on Instagram, Friday night, January 13.
On the caption, she wrote: "Was an honor meeting the President of the Philippines Mr Rodrigo Duterte! One love from the British Virgin Islands!"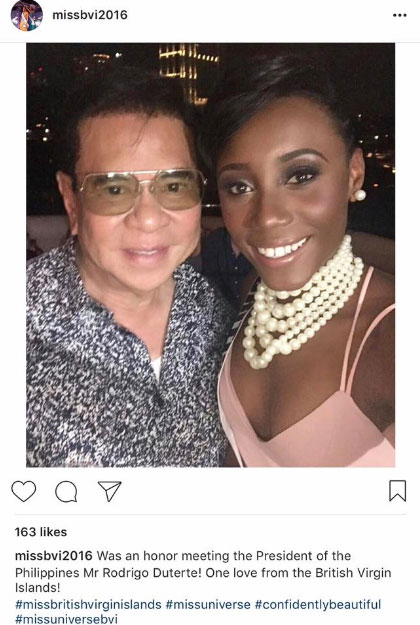 Netizens who saw her post quickly told her that the man in the photo is actually former Ilocos Sur Governor and now Narvacan, Ilocos Sur Councilor Chavit Singson.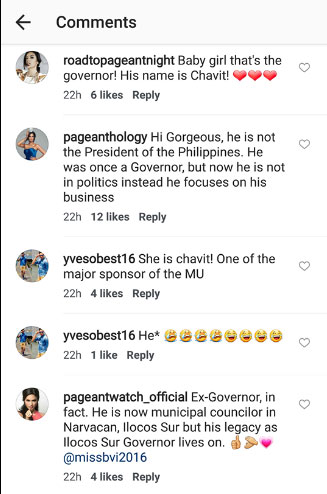 The Miss Universe contestant from British Virgin Islands immediately corrected her caption.
Creque arrived in Manila last Thursday, January 12.