Arnell Ignacio challenged Jim Paredes to a live one-on-one debate following the latter's reported confrontation with a group of young Duterte supporters last Saturday, February 25.
Read: Jim Paredes confronts Duterte supporters at EDSA anniversary rally
In his Facebook post yesterday, February 26, Arnell pointed out that the Duterte Youth group had the right to launch a protest at the 31st People Power anniversary celebration in EDSA.
A staunch supporter of President Duterte, Arnell posted:
"Jim, you must admit that was nasty. Shouting at those kids who were just standing there and holding on to a tarpaulin stating their beliefs.
"EDSA has no exclusivity. Remember, you invited everybody to come. They did."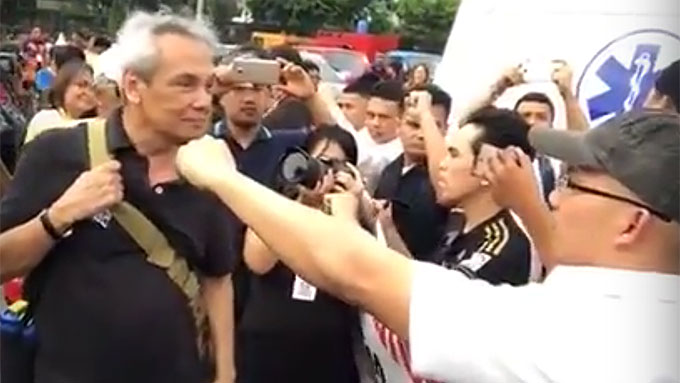 Arnell was referring to Jim's February 24 Twitter post, where the veteran singer stated that not just the "yellow" supporters but "everyone" was welcome to attend the People Power anniversary rally.
Note that the term "yellow" is commonly used to refer to solid supporters of the late President Corazon Aquino and her son, former President Benigno "Noynoy" Aquino III.
At the latter part of Arnell's Facebook video, he criticized Jim for shouting at the Duterte Youth members, who were not able to engage the veteran singer in an impromptu debate.
Arnell elaborated, "And when you were shouting at them, they didn't answer back in a fashion similar to yours. Probably they just didn't know how.
"Why don't you take somebody who will answer you back? Si Bruce Rivera o kaya ako.
"Let's do this... live."