Showbiz personalities may be accustomed to being hauled to court onscreen, but getting there for real-life legal battles may just be stranger than fiction even for them.
This year has not been without its share of controversial celebrity lawsuits that rocked the biz.
PEP.ph (Philippine Entertainment Portal) rounds up eight cases involving celebrity complainants and respondents.

1. ERIK SANTOS VS. JOBERT SUCALDITO. Radio host/reporter Jobert Sucaldito was charged with 37 counts of cyber libel by singer Erik Santos and his talent manager Erickson Raymundo.
This was in relation to a series of "defamatory" Facebook posts by Jobert about Erik and his manager in March 2017.
A resolution signed by Quezon City Investigating Prosecutor Julan Ilao and Senior Assistant City Prosecutor Jaime Villanueva, dated October 12, 2017, read in part:
"A careful scrutiny of the Facebook posts complained of disclosed that they were ostensibly made with malice tending to insult and tarnishes the reputation of Mr. Raymundo and Santos, and Cornerstone.
"The fact that Mr. Sucaldito is alleging that the company of Mr. Raymundo was undercutting projects from other people, employing underhanded means in order to book artists under his management, engaging in unfair competition, and becoming swell-headed, disparage the integrity of the latter."
The resolution also said that Jobert's statements about Erik and his manager's alleged personal preferences in life were deemed "defamatory."
"In the instant case, taken in its entirety, it is apparent that respondent has no other intention to call Mr. Raymundo and Santos as 'gay' or 'bakla', but to defame them or disparage their integrity and honor.
"In this case, respondent's remarks against complainants breached the said walls since all the flak that were directed against them even went beyond personal and not directed to Mr. Raymundo as President of an agency or to Mr. Santos as a celebrity.
"Respondent went beyond his duties as a newsperson to actually attack a complainant's personal preferences in life."
On the other hand, the Quezon City Prosecutor's Office junked the separate counts of libel, slander, and grave threats that Erik and his manager filed against Jobert due to lack of merit.
PEP communicated with Jobert for his comment, but he said he was waiting to speak with his lawyer at the time. At press time, he had yet to issue an official statement on the 37 counts of cyber libel filed against him.
CASE STATUS: Also at presstime, first hearing of the cyber libel case against Jobert has not been announced.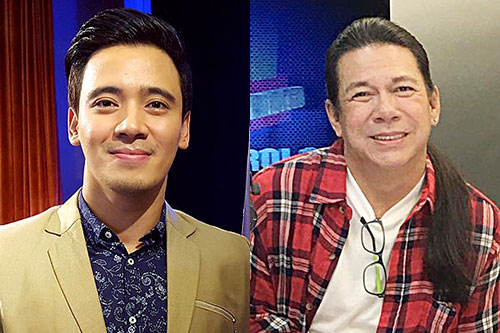 2. ATAK ARAÑA VS. MARK MACAVINTA. On October 22, 2017, Atak Araña was arrested for allegedly kissing and groping Mark Christian Macavinta, a bellboy assistant at Okada Manila casino and hotel resort in Parañaque City.
According to a police report quoted in Manila Bulletin October 23, 2017, the alleged incident occurred when Mark, 21, assisted Atak, 45, to the latter's complimentary hotel room at around 2:40 p.m. of October 22.
Mark allegedly struggled to escape Atak's advances, left the hotel room, and immediately reported the incident to the security personnel.
Later that day, Atak was arrested and brought to the Parañaque Police Station following Mark's complaint of acts of lasciviousness against Atak.
In an exclusive interview with PEP, dated October 25, Mark stood by the complaint that he filed against the Kapuso comedian-TV host.
Mark said in part: "To Mr. Araña, I wouldn't waste my time creating a scene if the allegation is not true.
"I hope that this will serve as a lesson to you, and to the management and friends of Mr. Arana 'Atak' [y] Villanueva, i'm not after his money, all i want is to teach him a lesson.
"Let him suffer for what he did. DO WHAT IS RIGHT, AND CORRECT WHAT IS WRONG."
Atak categorically denied the allegations of Mark.
The comedian pleaded "not guilty" at his arraignment before the Parañaque Municipal Trial Court on December 8.
In an exclusive interview with PEP, Atak claimed that Mark had him sign a luggage-tag receipt before Mark left the hotel room.
Atak's legal counsel, Marie Abraham-Garduque, added, "Ang sa amin, kung may ganun talagang nangyari, napaka-unusual naman na makakapagpapirma ka pa ng luggage tag.
"Dapat yun siguro, baka nasaktan pa niya si Ronnie kung talagang may ganung pangyayari o kaya tumakbo siya."
According to Atak, he immediately left his hotel room to play at the casino area and was caught by surprise when security personnel approached him sometime between 3:30 to 4:00 p.m.
"Sabi ko, 'Sir, hindi puwede ito.'
"Kasi hindi ko talaga alam ang batas na procedure, e, na pag walang warrant, hindi ka dapat puwedeng sumama.
"Ako naman, napahiya na ako, kasi ang daming taong nakatingin… parang na-harass talaga ako.
"So, dun na lang daw sa office nila. So, dun sa office nila, wala naman si Mark dun.
"Sabi ko, 'Saan na si Mark?' Sabi nila, 'Tumakbo sa pulis humahagulgol dahil sa ginawa mo.'"
Crying foul over the lack of a warrant of arrest against him, Atak related that it didn't take long before he was arrested and detained in a nearby police station, all within the same day the alleged incident happened.
Atak said, "Hindi ko po ginawa sa kanya yun dahil alam kong mali yun.
"Malinis ang konsensiya ko, e. Hindi naman tulog ang Diyos at alam ko na the truth shall prevail."
CASE STATUS: First day of hearing is scheduled in January of 2018.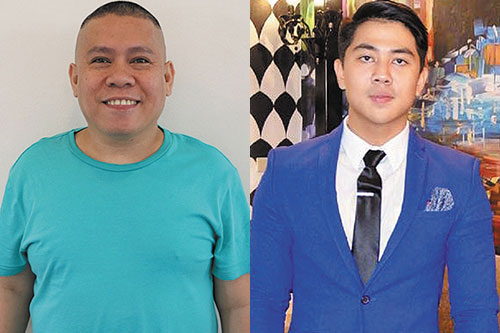 3. ANDI EIGENMANN VS. JAKE EJERCITO. It was in April 1, 2017, when Andi Eigenmann and Jake Ejercito engaged in a Twitter war about the "well-being" of their child.
This was followed by Andi's admission that she was alarmed when word got out that Jake had filed for a joint-custody petition of their five-year-old daughter, who has been under the care of the Kapamilya actress since birth.
Note that it was in September 2016 when the public came to know that Jake is the biological father of Andi's child.
Speaking to reporters during the April 4 presscon of the ABS-CBN afternoon series The Greatest Love, Andi said:
"And for him to be a part of Ellie's life, bakit kailangang idaan pa sa paninira or ilaglag yung ina or hilahin siya pababa, bakit kailangan ilabas pa?
"Bakit kailangan isali na naman lahat ng tao na you know, di ba, this is what ruined everything.
"Hindi naman ako nagpapanggap na victim, e.
"I don't understand, parang petition, yun lang yung parang nakasulat sa Fashion Pulis, sinend lang sa akin.
"I don't know, I said, can I just be my own lawyer because I'm saving money? I have to get one daw, e.
"Sabi ko nga, as long as it's really joint custody, okay lang.
"Pero sobrang, as in, magpapaka-aktibista talaga ako pagka sinet up nila ako or nag-ano sila nang hindi totoo or sinira nila ako."
The following day, on April 5, Jake's legal counsel, Ferdinand Topacio, explained that his client seeks a "definite" visitation schedule to spend time with the child on a regular basis.
Atty. Topacio said, "Hindi kami nag-file ng case para awayin o guluhin o makipaglaban, kundi para ayusin yung sitwasyon.
"Kapag meron nang definite, ipagpalagay na natin na sinabi ng court na Saturday, Sunday kay Jake, rest of the week kay Andi, wala nang away, wala nang pakiusapan, wala nang iringan."
Then, after three months of battling it out legally, Andi and Jake agreed to settle Jake's petition for joint custody.
Jake's lawyer, as PEP reported on July 7, declared that both parties met before the San Juan Regional Trial Court on June 22, 2017, and were scheduled to sign a formal agreement on July 24.
The lawyer noted, "Masaya po ang nangyari… pero hindi ko lang po puwede mabigay ang mga detalye, 'no.
"Pero suffice it to state, yun pong kasunduan, both parties ay masaya, at ito ay katanggap-tanggap sa bawat panig."
CASE STATUS: The battle for joint custody between Jake and Andi has been dropped after both parties reached a mutual agreement.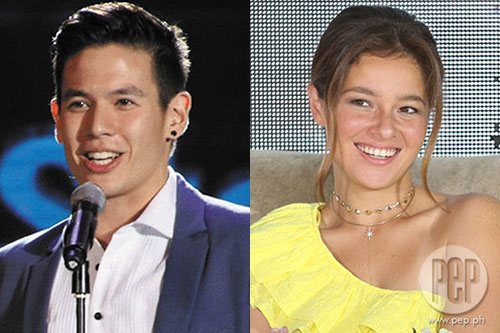 4. VHONG NAVARRO VS. DENIECE CORNEJO. In July 2017, Vhong Navarro's legal counsel, Alma Mallonga, clarified that Deniece Cornejo's third rape complaint against the It's Showtime host was still awaiting resolution before the Department of Justice (DOJ).
Atty. Mallonga issued the clarification as a response to the Facebook post of reporter Tony Calvento (since deceased) saying that Vhong was about to be "arrested" on the strength of Deniece's rape complaint.
Calvento also posted a copy of Deniece's complaint-affidavit accusing Vhong of drugging and raping her in her condo unit in Taguig City on the night of January 17, 2014.
The same complaint-affidavit stated that the It's Showtime host attempted to rape her a second time, on January 22, 2014, but that Cedric Lee and his companions were able to rescue her.
In April 2014, two of the three rape complaints filed by Deniece against Vhong were junked by the DOJ.
And on September 6, 2017, the third rape complaint filed by Deniece was junked due to lack of merit.
The DOJ's resolution stated that Deniece "suffers from a very serious credibility issue," saying there were inconsistencies in her demeanor, as it cited her condo's CCTV footage of the night of January 22.
Meantime, remaining unresolved at the DOJ is the legal case filed by Vhong's camp against Cedric, Deniece, and five others for serious illegal detention and grave coercion.
Other respondents in the serious illegal detention case are Berniece Lee, Simeon "Zimmer" Raz Jr., Jed "Mike" Fernandez, Jose Paolo "JP" Calma, and Ferdinand Guerrero.
COMPLAINT STATUS: Deniece's third rape complaint against Vhong was junked, as were the two others which had been junked earlier.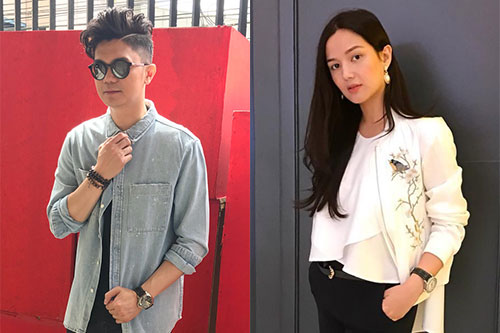 5. MARK ANTHONY FERNANDEZ. On December 22, 2017, Mark Anthony Fernandez was released from jail and went home in time for Christmas festivities.
The Kapuso actor had been arrested and imprisoned at the Pampanga Provincial Jail for more than a year for allegedly transporting illegal drugs.
Mark was driving in the streets of Angeles City, Pampanga, on October 3, 2016, when authorities apprehended him and found one kilo of marijuana in his car.
During his arraignment on December 14, 2016, Mark pleaded not guilty in the transportation-of-illegal-drugs case filed against him.
After seven months, on June 8, 2017, Mark became emotional before the Angeles City Regional Trial Court when the prosecution presented the actor's conflicting statements about his the marijuana in his possession.
This was because, in an interview after he was arrested, Mark admitted to owning the marijuana for health purposes.
But in a presscon on October 4, Mark claimed that he was just about to buy marijuana from a dealer and only had an ounce of the illegal substance inside his car.
The actor also said that someone planted the kilo of marijuana in his car when he was nabbed at the checkpoint.
Under the law, illegal possession of at least 500 grams of marijuana is a non-bailable offense.
But in the "PEPalerts" scoop of December 22, 2017, sources said that the charge of transportation of illegal drugs filed against Mark has been dismissed.
CASE STATUS: PEP sources say that Mark is facing a lower charge of "misdemeanor."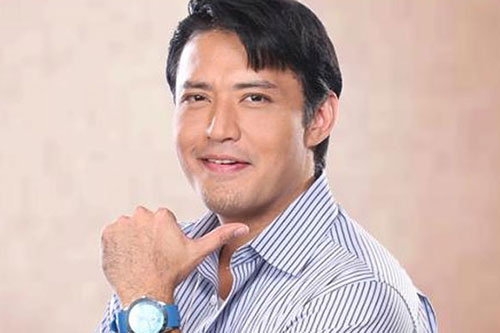 6. GWENDOLINE RUAIS VS. WIVES AND GIRLFRIENDS OF TALK 'N TEXT PLAYERS. On September 2017, Miss World 2011 First Princess Gwendoline Ruais filed oral defamation and unjust vexation against a number of wives and girlfriends of Talk 'N Text basketball players.
This was in the aftermath of a post-game shouting match between Gwen and certain TNT wives/girlfriends, right after the San Miguel Beermen's 111-102 win over TNT, in Game 5 of the PBA Finals, at the Araneta-Smart Coliseum, on June 30, 2017.
Better known by her monicker Gwen, the 28-year-old former beauty queen is the fiancée of SMB's David Semerad, whose twin brother, Anthony, plays for TNT.
PEP obtained a copy of Gwen's complaint-affidavit where she identified the respondents as Ma. Lourdes "Malou" Bien, Andrea Bien, Hillarie Brown, November Tan Carey, and Michelle Ann Aguas Rosario.
Andrea is the girlfriend of TNT's Anthony Semerad, and Malou is her mother.
According to Gwen's affidavit, she asked Andrea's mom "what her [Andrea] problem is," and that, "if her daughter has an issue with me, she should be the one to approach me and thresh it out with me like decent human beings."
Still according to Gwen's affidavit, Andrea joined her mother and "started her senseless tirade by hurling invectives at me, telling me to 'fuck off' and calling me a bitch,' while the security personnel of the venue tried to pacify her."
In her sworn affidavit, Gwen also accused Andrea of involving other TNT WAGS in the fracas.
Because of the incident, the former beauty queen alleged that there was a "concerted effort" by Malou, Andrea, Hillarie, November, and Michelle "to intimidate, harass, humiliate, and malign" her.
In a separate interview with PEP, Gwen said that there was no truth to Michelle Rosario's allegation, which the latter posted on her Twitter account after the incident, that the beauty queen called her "yaya."
She went on to say that she doesn't personally know any of the TNT WAGS "except for one and her mother," whom the beauty queen refused to identify verbally after her legal complaint was filed before Quezon City Prosecutor's Office.
She said it took three months before she went to court because she was hoping to settle things by raising the issue to the Philippine Basketball Association (PBA).
But, said Gwen, there has been "no result" regarding her complaint before the PBA.
CASE STATUS: At presstime, Gwen had not issued an update on her legal complaint against the respondents.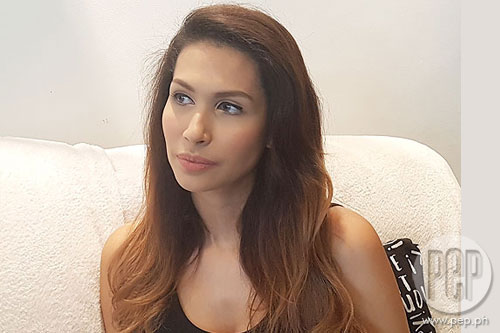 7. SUNSHINE DIZON VS. TIMOTHY TAN. Following her husband Timothy Tan's public apology, Sunshine Dizon withdrew her complaint against him of violating the Anti-Violence Against Women And Their Children (VAWC) or R.A. 9262 law.
The 34-year-old Kapuso actress also withdrew her concubinage complaint against Timothy and his alleged mistress Clarisma Sison.
This was in relation to Sunshine's June 2016 revelation that her husband had allegedly been having an affair with another woman since June 2015.
The PEP report of January 5, 2017 quoted Sunshine as saying that she decided to file her Affidavit of Desistance and asked for the dismissal of her legal complaints against Timothy for the sake of their children.
In tears, she said, "Masakit yun sa aking mga anak na hindi ko na kayang ibigay yung dati at buuin yung pamilya namin."
"Ang pinaka-puwede ko lang mabigay ay yung gawan ko ng paraan na hindi masira yung relasyon ng anak ko sa tatay nila."
Sunshine also said in the same interview that she was mulling filing for the annulment of her marriage with Timothy.
After two months, Sunshine posted Instagram shots of two occasions where she and Timothy celebrated the academic milestones of their two kids.
CASE STATUS: There has been no report on whether Sunshine has already filed for annulment of her marriage, following the withdrawal of her legal complaints against Timothy.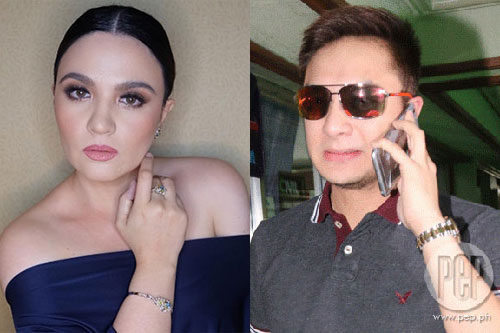 8. CLAUDINE BARRETTO VS. ONLINE BASHER. On July 5, 2017, Claudine Barretto went to the National Bureau of Investigation's Cyber Crime Division to personally file a cyber-bullying complaint against an Instagram user for allegedly bashing the actress's newly-adopted two-year-old daughter.
Her daughter's alleged basher was identified as Peggy Enriquez.
In an interview with News5, Claudine condemned Peggy's negative comments against a two-year-old.
"Bata pa, e, two years old pa, e. She cannot talk. She cannot defend herself.
"God gave her to me and it's my duty to defend her and to be a mother to her which I am.
"And so that, hindi rin ito mangyari sa ibang tao."
In a series of Instagram posts dated June 28, 2017, Claudine posted screenshots of Peggy's comments, saying that the actress's daughter is "panget" and "looks like batang lansangan."
In a separate report published on GMA News Online, NBI Cybercrime Division chief Martini Cruz said that his agents will look into Claudine's complaint, but that she is also required to submit a sworn statement detailing the alleged cyber-bullying incident.
CASE STATUS: No update on whether Claudine has actually filed a cyber-bullying legal complaint against the respondent.