The fashion industry is mourning the death of American fashion designer Kate Spade.
The 55-year-old fashion designer was found dead by her housekeeper at her Upper East Side home in New York City on Tuesday morning, June 5.
According to Reuters.com, police said her death was caused by an apparent suicide.
Local celebrities were among those who expressed their sadness over the famed designer's passing.
Award-winning theater actress Lea Salonga paid tribute to the late designer for her contribution in the fashion industry.
Lea wrote on Twitter, "Rest In Peace, Kate Spade, and thank you for the beauty you brought to this world via your colorful clothes, purses, bags and shoes. I am and will always be a fan."
ABS-CBN host Gretchen Ho quoted The New York Times on her tweet and wrote, "'Designers who thought about what other women (like her) would want in their closets (and later, their homes) and who solved that problem without elitism. She created accessible luxury before that was an official term.' RIP Kate Spade."
Mars host Camille Prats shared some of favorite pieces from Kate Spade New York, the luxury handbag and accessory brand Kate had aunched with her husband, Andy Spade.
Camille wrote on her Instagram stories, "I love her stuff! Katespade.com is my happy place! #RIPKateSpade."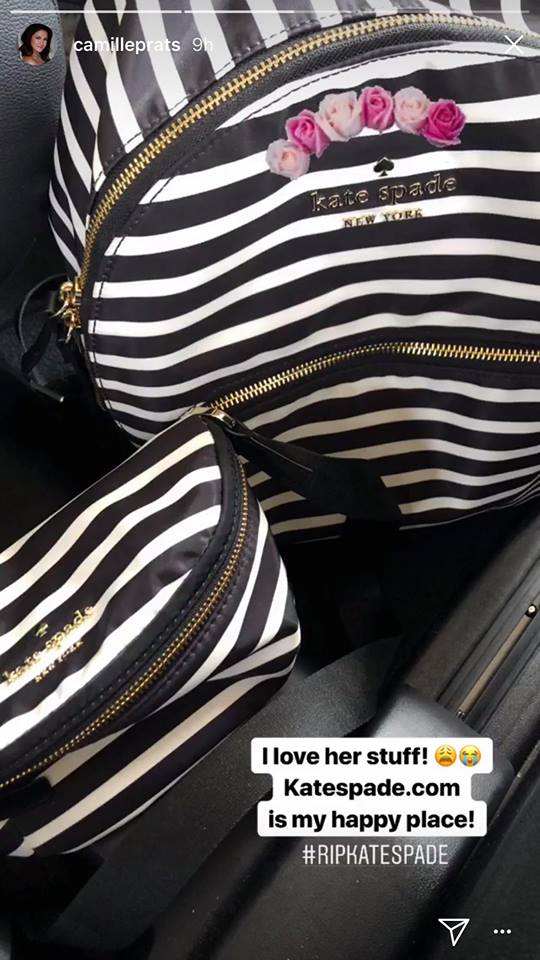 Nikki Gil-Albert, Bea Binene, and Miriam Quiambao also expressed their grief in their Twitter accounts.
If you or someone you know is dealing with suicidal thoughts or needing mental health support, please call the 24/7 HOPELINE at (02) 804-46-73, 09175584673 or 2919.