It looks like Julia Barretto and Joshua Garcia have become more open about their real-life romantic relationship.
In her Instagram Story series last night, December 28, Julia shared screenshots of her video call with Joshua, who appears to be more engrossed with whatever computer game that he was playing at the time.
Hinting at being ignored by Joshua, Julia's caption read, "video calling with a gamer boyfie looks like this"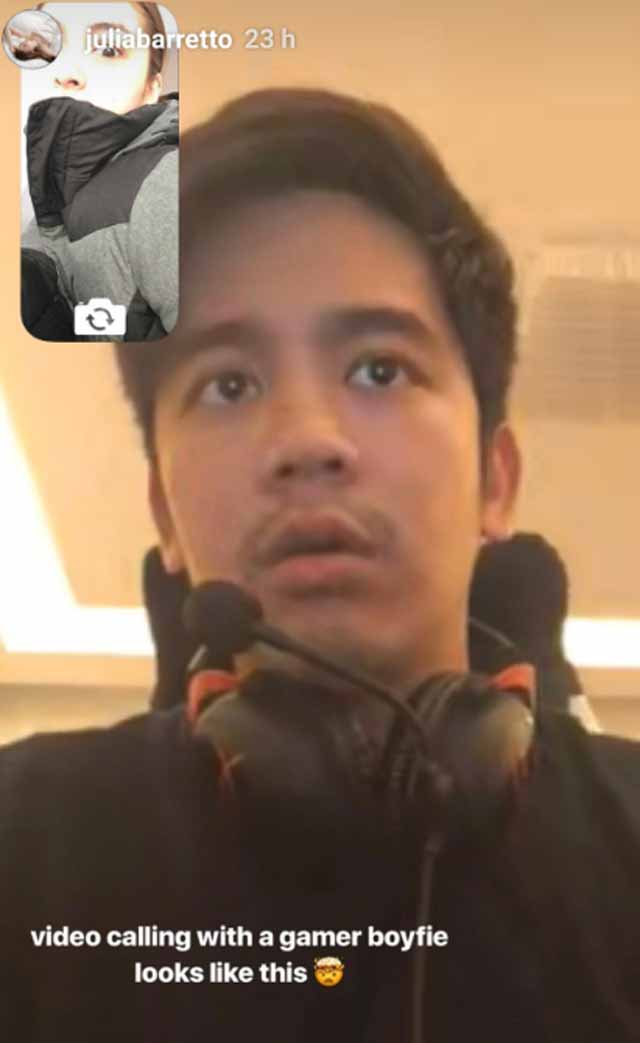 Julia then showed another screenshot of the moment when she finally got his full attention.
In the photo, Joshua appeared apologetic for ignoring Julia, who is currently vacationing in the U.S.
Julia's caption read: "#gamerboyfseries - when he finally begs for your attention the same way you beg for it when he's playing. JULIA WINS....for now.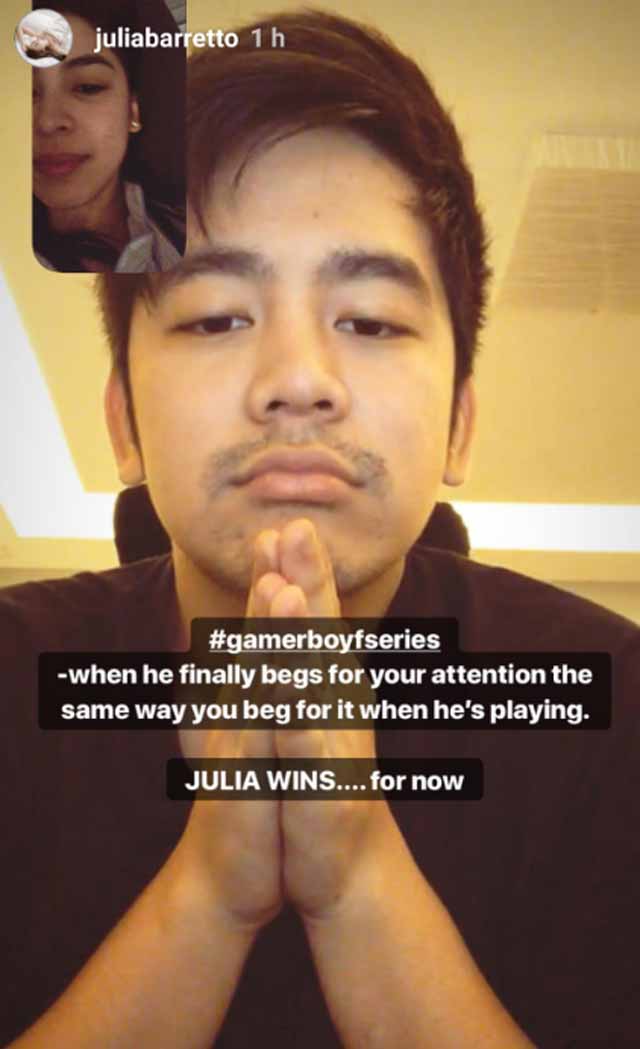 The third and last photo shows the number of days that Joshua has holed up in his room with his computer game.
Julia captioned it with "#gamerboyfseries - that's him bragging about the fact that he hasn't showered in 3 days SIGE LARO PA."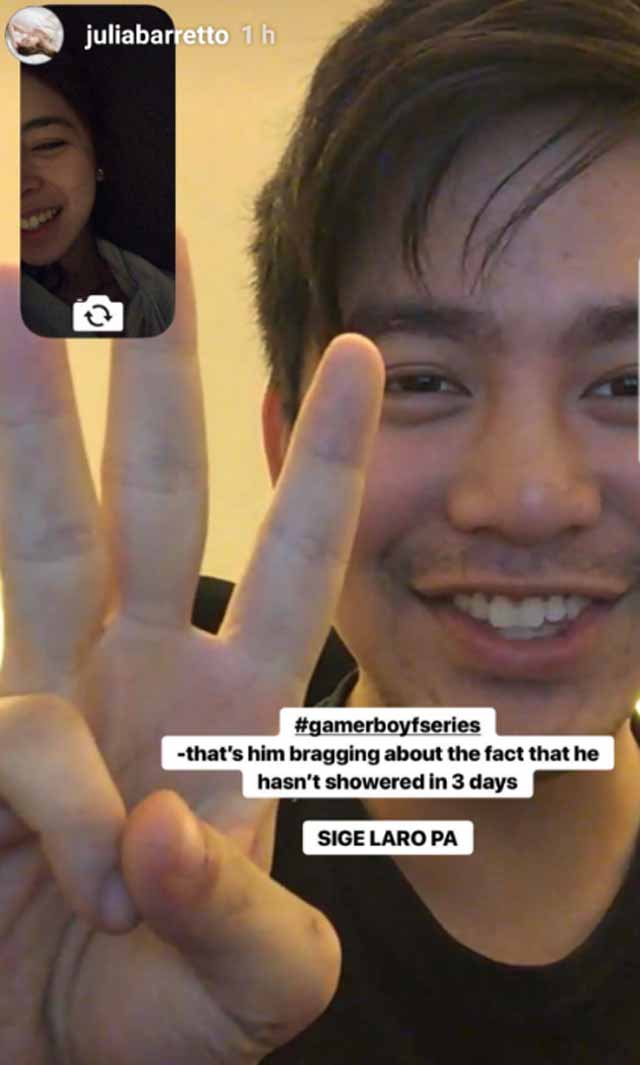 FROM REEL TO REAL
The couple's love story began after their first movie team-up in the Metro Manila Film Festival entry Vince & Kath & James in 2016.
By January 2017, Joshua mustered his courage to start courting Julia for real.
They grew closer as they continued to work on two movies—Love You To The Stars And Back and Unexpectedly Yours in 2017.
It came to a point that not only their avid followers but even Julia's dad Dennis Padilla believed that the two were already in a relationship given the rumored couple's sweet gestures off-cam.
Joshua and Julia became more vocal about their feelings for each other this year, but they remained elusive about the real score between them.
But during a digicon for their movie I Love You Hater in September 2018, Julia accidentally admitted that she and Joshua are a "normal couple" who have their share of "tampuhan" every once in a while.