For all his fame as film director, Paul Soriano makes no bones about being known as the husband of Toni Gonzaga.
In his story, Paul takes his hats off to his wife for making him a more open person and a better director.

He says in jest, "Obviously, a lot of that has to do with who my wife is. Toni is a star.

"She's the rom-com queen, I call her. The 'Ultimate Multimedia Star' that's what they call her.
"So, obviously, when we were dating, from the beginning there was already curiosity from the showbiz side kung sinong dine-date ni Toni."
Paul started as a director of television commercials and in 2009, he had the chance to direct his first full-length film, A Journey Home.
It starred Toni and Joem Bascon, with child actress Chacha Canete.
Paul recalls with pride that Toni was the first actress who trusted him and willing enough to topbill his movie.
"Working with her was great because at that time, she was already a very established star, she gave me a chance, she gave me the trust.
"So, I say that she's the first actor to give me the complete trust, especially someone from where she was coming from.
"2009, we all know Toni already, she's done a lot of films, she's been on TV, and she gave me I think it was about ten or eleven days of her time, shooting this film.
"So, obviously, when we were dating from the beginning, there was already curiosity from the showbiz side kung sinong dine-date ni Toni. So, my name has been out there.
"Actually, when my name was out there, I was doing advertising, wala pang movie.
"And, of course, as we dated, the limelight on her had to spill a little bit on me. Of course, I still choose to be unseen if I can.
"As much as I can, I don't choose to be out there. I always believe naman you can choose your own publicity, di ba?
"Of course, it comes naturally with Toni, and at the same time for me to be a little bit accessible. Also… support her. You don't want to be totally in the dark."
Then as now, Toni is known in showbiz to be close to her family—her mommy Pinty, her dad Carlito "Bonoy," and her sister Alex.
And Paul knew early on her family situation, "I think we just know each other for two or three years, so she wasn't so close to my heart yet, nandoon pa rin ang career-family balance."
And when they started steady dating, it was clear to both of them that their priority was their respective careers, not their growing relationship.
"We kind of sat down and she said, 'Look, we're young, if we are meant to be, we have the rest of our lives together, di ba? Now, it's career-building time. If you wanna date, we can, pero, just letting you know that career is number one, hindi ikaw or this relationship.'"
Paul remembers it well, "So, that was very clear from day one. I also agreed because I was also trying to build myself as a filmmaker.
"That's how I think the relationship worked, that's how the inspiration to be great at what you do came also."
Eventually, when Paul started doing films, he became more visible to the public eye to promote his work.
"Of course, when I market my films, I'm here to do that to promote it.
"But, I guess, it's just really because of who my wife is, honestly.
"Then, eventually, hopefully, I'm also being known as a filmmaker."
In 2011, Paul received his first Best Director award at the Film Academy of the Philippines. It was his movie Thelma, starring Maja Salvador.
Paul also won Best Director in the 2017 Metro Manila Film Festival for his entry, Siargao, starring Erich Gonzales and Jericho Rosales.
And above all the accolades, Paul has not forgotten the first person who believed and trusted he would make it in the movies—Kapamilya star Toni Gonzaga.
He says, "So that meant a lot, and that trust, I guess, kind of spilled to the person alike and ten years later, eleven years later, married and with a three-year-old boy.
"To be honest with you, I'm okay with being known as the husband of Toni or the father of Seve, okay lang yan. Those are my greatest achievements, so it's fine."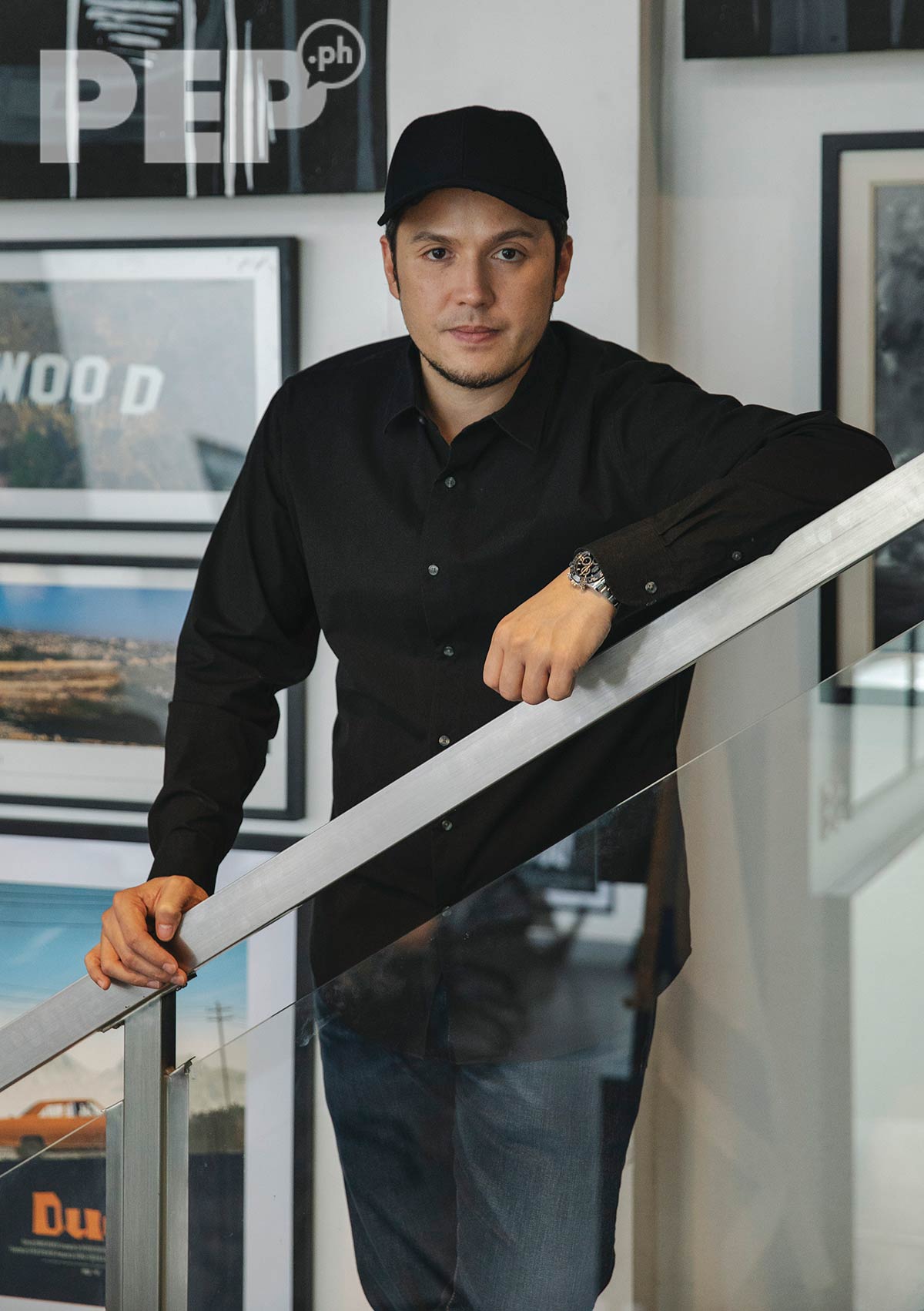 PAUL'S CINEMATIC TASTE
Paul's cinematic taste has definitely matured in the 13 years he has been directing and producing movies.
Following his first movie A Journey Home, he directed Thelma (2011); Kid Kulafu (2015); Dukot (2017); Siargao (2017); First Love (2018), and his latest movie, Mananita, which opened in cinemas on December 4.
A co-production of TEN17P and VIVA Films, Mañanita is top-billed by ABS-CBN actress Bela Padilla as a vengeful sniper.
Again, Paul is proud to say that being a husband and father has contributed a lot to his maturity as a filmmaker.
He explains, "When I look back at my first film, A Journey Home, and my latest film, Mañanita, I know when I watch my past films, I kind of know where I was at that point in my life.
"So, obviously, the maturity as a director/producer/writer every year, I guess it gets a little bit more mature especially now that I've become a husband, a father, that's also kind of changed the way I look at things."
"I can't help but my emotions are also a little bit more experienced now, my senses are more experienced, there's more of a calmness, I think.
"There's more of willingness to let go of what you can't control and control what you can, or it is what it is.
"Sometimes, you just have to accept what nature has given you and work around it, work through it, work with it."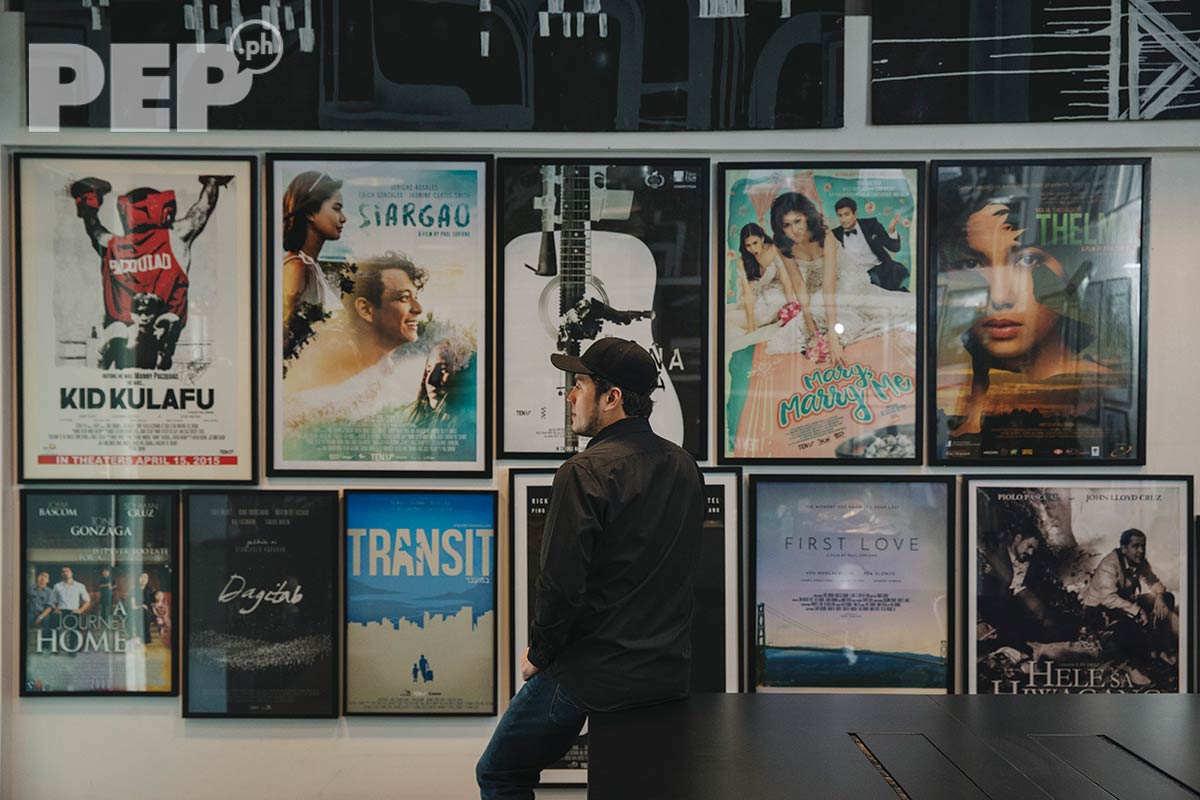 According to the young director-producer, a manifestation of his maturity as director can be seen in Mañanita.
He says about the film, "I had to wait thirteen years to direct a film like this because, number one, I had to kind of earn the right to be experimental.
"But, at the same time, I also have to earn the trust of my collaborators like Bela Padilla and VIVA Films.
"For them to just trust me and say, 'Ikaw na ang bahala, Direk, invite us na lang to the premiere.'
"It did not come overnight, that comes with a lot of failure, that comes with a lot of success, that's why it's one of my most personal films, it's really kind of who I am today."
PAUL GIVES IN TO DESTINY
Showbiz runs in Paul's family.
His grandfather, the late Nestor de Villa, was a popular actor, dancer and comedian.
His father, Jeric Soriano, was a sought-after TV and commercial director.
Paul relates, "I really believe that it probably started even before I was born because the blood of the family runs into show business.
"Even before I was born, I think the Soriano blood was already in the entertainment industry, in the storytelling business.
"It started, of, course with my lolo, Nestor de Villa. Then, of course, my father, who's a director. Then me, who kind of naturally followed in their footsteps."
Paul recalls borrowing his dad's cameras to film family gatherings and birthday parties.
Looking back, he says, "There's no pressure naman from them, but ever since naman I was growing up, I was that young boy holding the cameras of my dad, filming mga birthday parties, Sunday lunches, making short films with my brothers, because I grew around it.
"The camera was also kind of a part of my family as well. It was always there, it was always present.
"It was my lolo or my dad who's taking photos. My lolo eventually became a photographer. So I grew up around the camera.
"It just came naturally, organically, that I do what I do now for a living and I'm in love with the medium, I'm in love with the art of telling stories, whether it's any genre."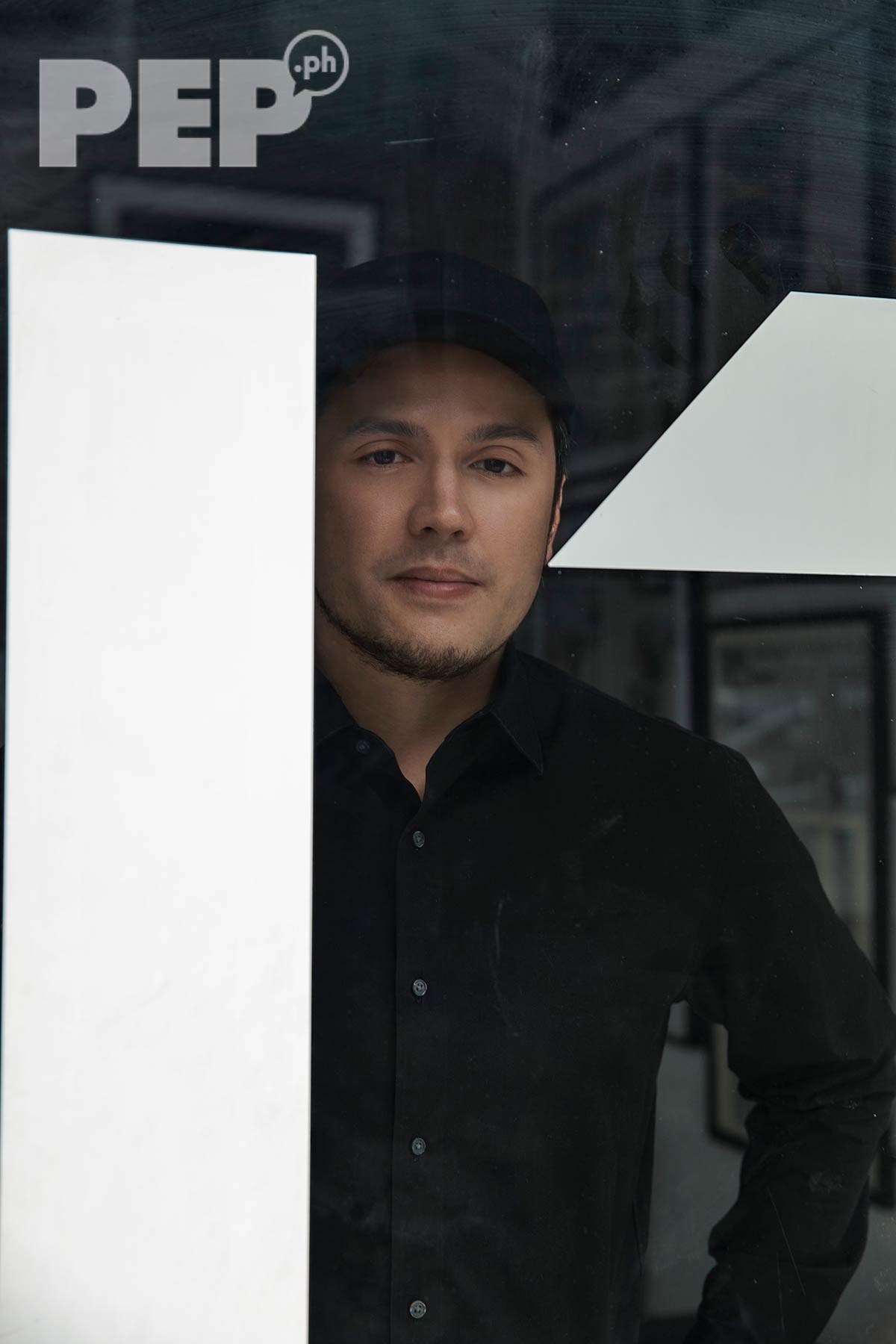 Not that Paul wanted to be a director all his life.
In this exclusive interview with PEP.ph (Philippine Entertainment Portal) at the Makati headquarters of his film company, TEN17P, the 38-year-old director reveals there was a time when he thought he would become a professional golf player.
He recounts his parents being very supportive of his interest in cameras, but then in high school, all he wanted was to play golf.
"I'm always a big fan of Jack Nicklaus, Tiger Woods, Seve Ballesteros, whom I named my son after. I played golf in high school, I played golf in college.
"But what I realized though actually is, eventually, as I was kind of having to choose a direction of what do I really wanted to do, do I really want to play golf?
"Everytime I was playing golf, I would always think about movies. And so, I felt that I need I get into film.
"And rightfully so, I don't know where I would be right now if I pursued golf, that's another story.
"Thankfully, I chose films, I chose to be a filmmaker because it's really my passion.
"I've learned literally... felt and earned to say that this is really my passion because I've been here for 13 years and many times have I failed.
"Many times have I wanted to quit but it was my true, sincere passion for filmmaking kept me hanging, and I really don't believe I'll ever let go."
PAUL IN CALIFORNIA DREAMING
Paul went to California dreaming of becoming a filmmaker.
Though his parents covered his expenses as a filmmaking student in the United States, Paul found himself doing odd jobs for his other needs.
He recalls, "I was a waiter, I was working in a clothing store, I worked in blockbuster video at that time when uso pa rin ang rent. Ngayon, it's all streaming, e.
"I did odd jobs when I was in the U.S. because my parents always gave me this discipline that what you get in life is the amount of hard work you put out.
"So, yes, we were blessed, but the discipline was strong. My parents really wanted me to be independent and I lived in the States for five years.
"So my parents, they would support me but anything extra-curricular, I had to work. If I wanted to watch a movie in the cinema, I have to work.
"That's one of the reasons why I worked in blockbuster video where you rent films, kasi one of the perks there as an employee, you get it free. Parang two-in-one, di ba?"
After he finished school in the States, Paul returned to the Philippines in 2005.
He recalls, "Then, I got into advertising, that's what came first.
"I directed over hundreds of commercials in what I would say a good 10 years in advertising.
"I started doing shortform, advertising, but my passion has always been in longform, in the feature film, in the narrative.
"And, yeah, blessed to be where I am today."
In 2007, Paul and his best friend Mark Victor put up a production company that would become known as TEN17P.
He says, "In our barkada, kami lang ang production-minded.
"It was me and Mark who are into production, pero the best part about our partnership is ang specialty niya is post-production, which is perfect, swak na swak.
"It's not like we both want to be directors or we both want to be editors, it complemented on the business side.
"So, we put up TEN17P and we consider ourselves 13 years today because, at least as a filmmaker, we've been active 13 years: producing, directing, writing.
"I think, as of now, we've produced about 15 films; I've directed seven already. I love what I'm doing and we have a lot of plans. We have four films next year."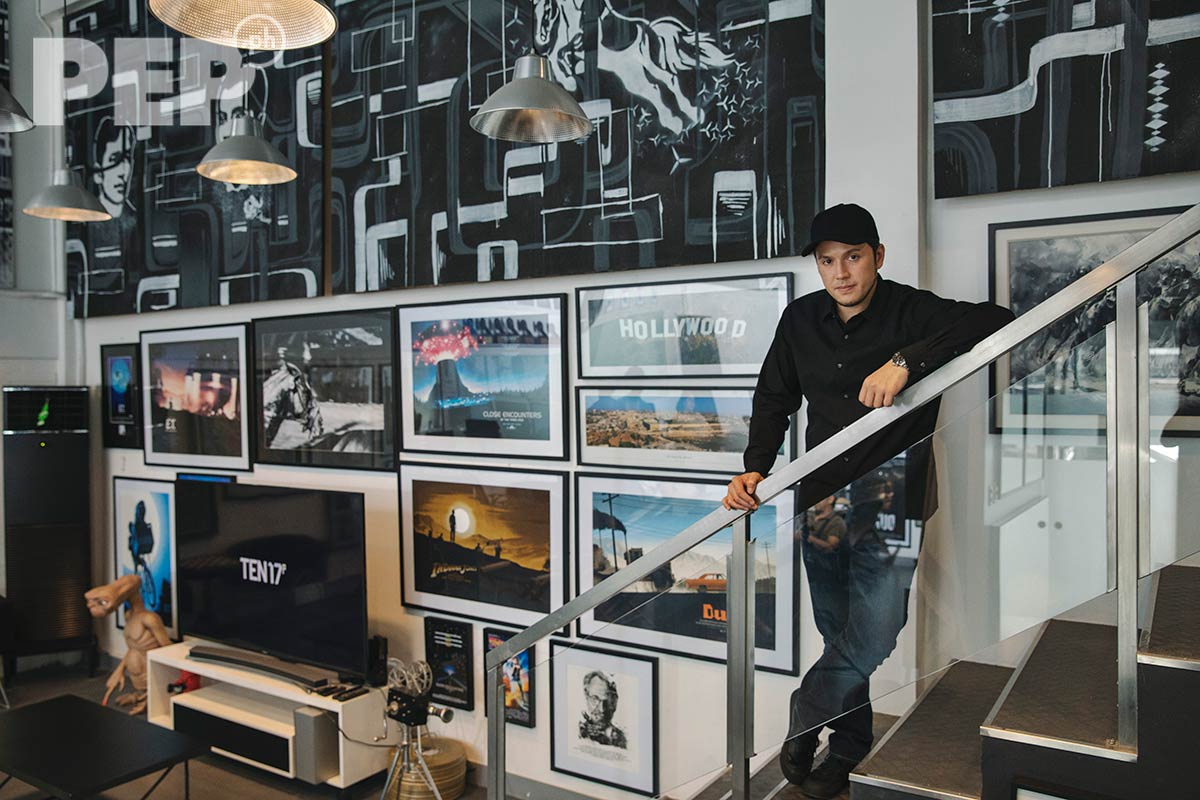 PAUL'S LOVE-HATE RELATIONSHIP WITH FILMMAKING
As passionate as he is about telling stories in films, Paul is not all that enamored about the business of making movies.
He says, "I'm sure every industry is challenging but in the industry where art is, for me, priority over the business side, that's really the challenge.
"In other industries, business is really strong but here, the art has to be bigger than the business."
Paul admits breaking bad about the business side of his art.
"From the creative side, every project is challenging and it's maybe from the business side where the thoughts of just letting go of the thoughts of why am I even putting myself up to this.
"I could have easily been a director, writer, producer, freelancer, just on a per project basis, but I had to take it a step further."
It is clear, however, he has no regrets about setting up his own production company despite his frustration when he is distracted by the demands of the business.
He stresses, "I said, I need to also be able to do things the way my heart tells me how to do things.
"Doing that, you need to build your own brand, you need to build your own company where you kind of are able to dictate the kind of direction you want to go, rather than being hired and being commissioned to do something for another company.
"And I always wanted to work hard. I always had this philosophy that if I'm gonna work hard, I might as well do it for my company and let my staff and the people I work with also experience that.
"The success of course is really best when you can share it with the people that have helped you get to where you want to go."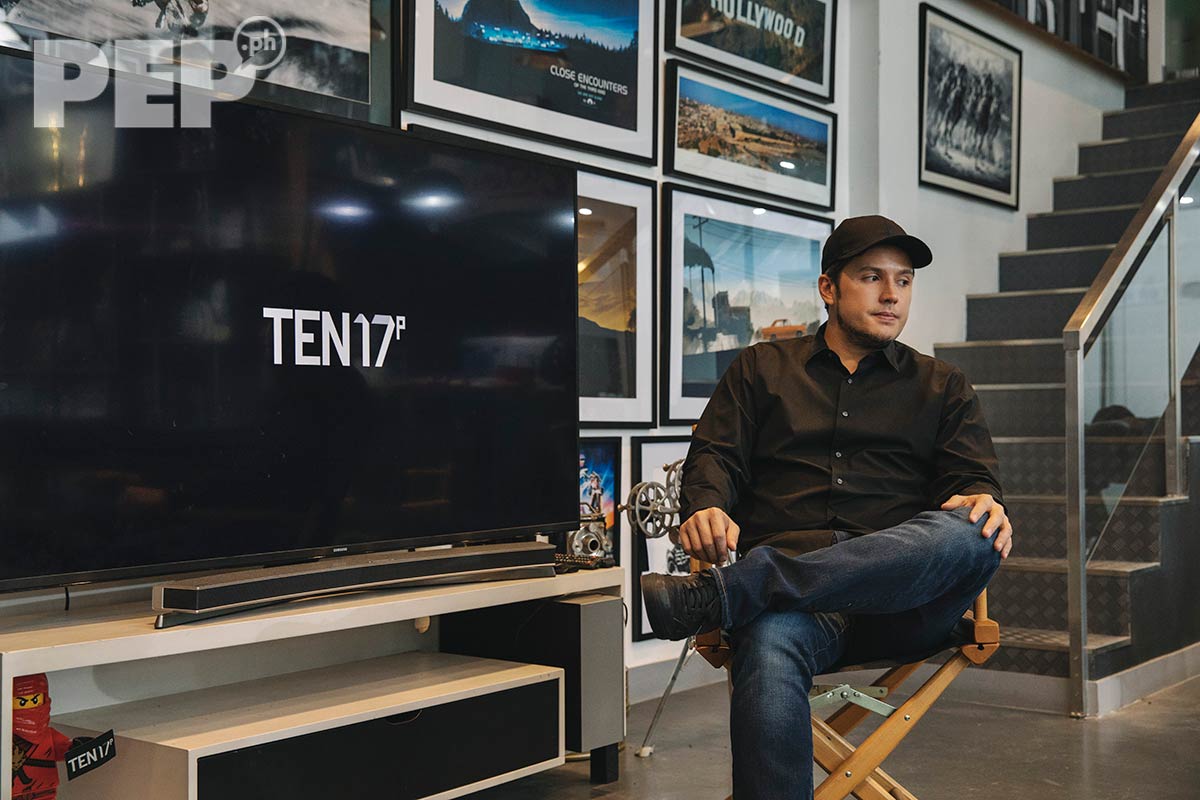 Paul believes that finding the right people contributes to the success of a project.
But then there's always the risk of miscalculation, when people fail to deliver.
There's also the problem of getting too close to people and the pain of letting them go when the work is done.
Speaking as the boss, Paul continues to relate his travails.
"It was just finding the right partners, business partners that come and go, that in the beginning, it's all great, but eventually, there's conflict along the way.
"It causes emotional separation, additional stress that you really don't need because the business side really does not complement the creative side.
"I've always had to try to find the balance of being creative and being a studio owner, being a director, it's definitely two different acts.
"That's really pretty much where the struggle came, the sleepless nights.
"I'm the type of business owner that when you tell me yes, I devote my 100 percent, I take it with me, it means a lot to me when you give your commitment.
"So, all I ask for is just to be committed, see it through. Most of the time, a lot more than some, they commit, they commit, but they don't finish.
"They disappear, they leave, they do something that's not favorable."
And then there is Mark, to whom Paul is eternally grateful.
He says, "Of course, obviously, it's always my face or my name and I've kind of accepted that. I guess the good thing about that, si Mark doesn't really like that.
"But a lot of this brand, a lot of these films that we've done, this journey, definitely, the other half has been our partnership, has been him."
PAUL AND TONI on with the show
At present, Paul thinks that in his 13 years of doing and producing feature films, his film production company has earned the right to pursue stories that he wants to show and tell.
He says, "The creative challenges, I accept, because that's kind of what it is because you can't tell stories without the creative challenges.
"But from the business side of things, because that's not really where my heart is, I'm in the creative side but I want to find the right balance.
"I wanted to be my own filmmaker and I wanted to be the studio that could kind of dictate the stories that we want to tell.
"It seems to me, it feels like we've kind of earned that trust now because we've worked with pretty much all the major studios here and I can see the respect that they give us.
"So, it feels good that we're doing something good that despite all the failures, the success outweighs it all."
Ten years after Paul's first movie, fans eagerly await when he will direct Toni again.
And if ever, he says, "It will be different if I direct her."
They are inching towards it, beginning with Paul producing Mary, Marry Me, the Metro Manila Film Festival entry in 2018 top-billed by Toni alongside her sister Alex Gonzaga.
Toni was a co-producer of the movie via her own film outfit, TINCAN Productions.
According to Paul, here's what he told his wife, "'Let me produce for you first because we spend so much time already at home and I don't want to bring much of the professional life to the personal life.'
"I always say, 'I will direct you if there's really a story that's just swak for the both of us.'
"I don't know what that is. Some of the best inspirations haven't happened yet, what you just need to do is wait and be patient. You can never rush that."
PRODUCTION CREDITS
SHOOT PRODUCERS: James Patrick Anarcon and Rommel Llanes
SHOOT CO-PRODUCER: FM Ganal
PHOTOGRAPHER: Joseph Pascual
INTERVIEW BY: James Patrick Anarcon, FM Ganal, and Rommel Llanes
VIDEO PRODUCERS: Mart Francisco, Vincent Mendez
Special thanks to Angelica Clarice Sales of TEN17P