Anita Linda never retired from the industry that had given her so much blessings—even at the ripe old age of 95.
This is why her passing was met with great sadness by colleagues and showbiz fans alike.
Her death was confirmed this morning, June 10, by her daughter Francesca Legaspi.
Anita was seen in more than a hundred movies dating back to the wartime era in 1943.
That's not taking yet into account her appearances in many television projects during her long and illustrious acting career.
Her longevity in the business earned her the distinction as the oldest Filipino actress.
Anita's catalog of work is so vast even the actress herself had lost count.
She told entertainment journalist Ricky Lo in June 2019, "Hindi ko mabilang, hindi ko binilang."
Anita added on hindsight. "You know what, one of these days maybe I should start counting them."
Whether the veteran actress made good on her plan, no one now will ever know for sure.
But what is certain is Anita Linda's place among the greats in the Philippine entertainment industry, and that she will be sorely missed by many in and outside showbiz.
As a tribute to Anita Linda's immense contribution to local showbiz, here's look back at her colorful journey from being a shy teenager who hated the limelight to becoming a multi-awarded actress and, as she got on in years, showbiz's favorite lola.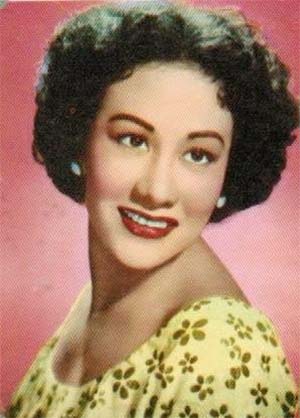 Anita Linda's real name is Alice Buenaflor Lake.
She was born on November 23, 1924 to an American soldier named James Lake and Iloilo native Gorgonia Buenaflor.
The actress was discovered while watching a stage show at the Avenue Theater in Manila during the Japanese occupation.
Story has it that Anita, who was wearing a red bandana, commanded so much attention that the show's lead actor, Leopoldo Salcedo, had the spotlight turned on her.
The show's director, Lamberto Avellana, invited the then 16-year-old Alice to be an actress. It was also Lamberto who would give Alice her enduring screen name, Anita Linda.
Anita recalled telling the director bluntly, "Ayoko, nahihiya ako."
Lamberto though was persistent and even had her fetched when Anita didn't show up for a rehearsal.
She continued. "At that time, our properties were being confiscated by the Japanese and my father said, 'Pumayag ka na dahil wala na tayong pera.'
"So I said yes, and after a while, I discovered that I loved acting pala."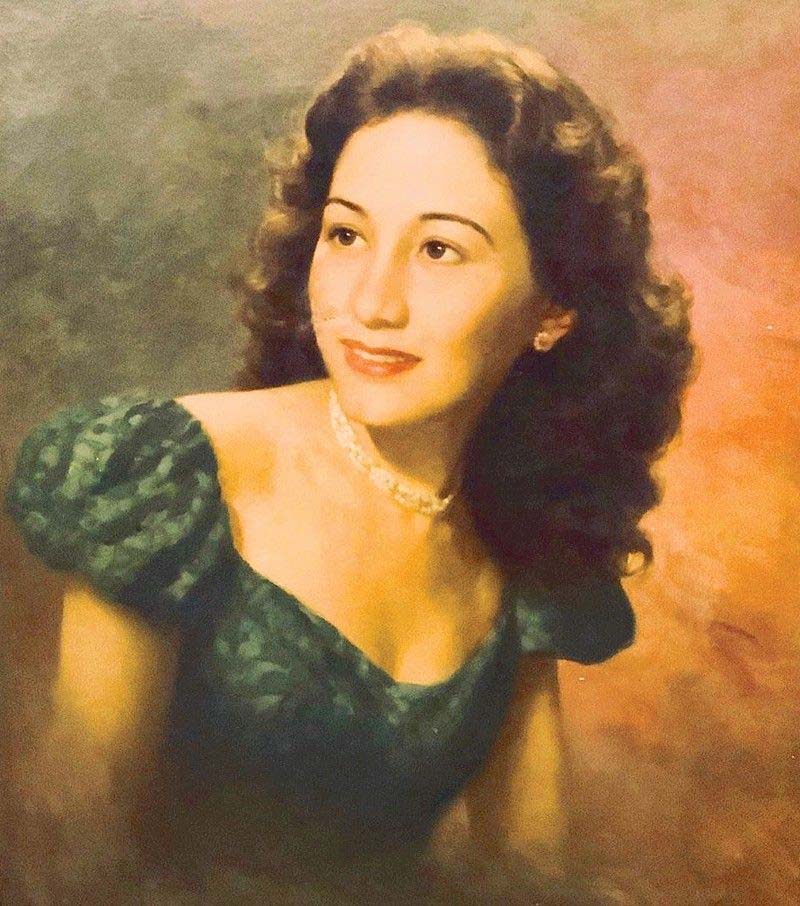 Anita made her first big screen appearance in the movie Tiya Juana under LVN Productions in 1943.
Her movie career took off immediately after World War II when she did her first lead role via the film Alias Sakim produced by Premiere Productions in 1947.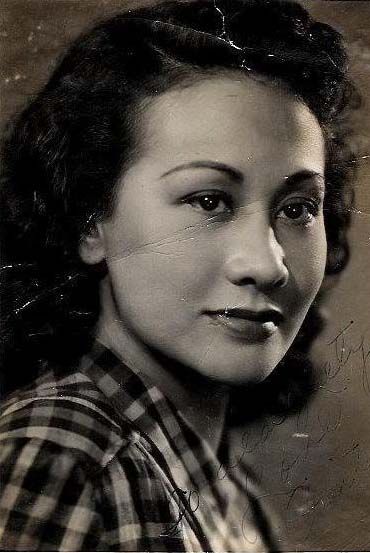 Anita built a name as a romantic lead actress in her younger years. Some of her most notable movies in the1950s included Sisa (1951), for which she won the Best Actress Maria Clara award, and Sawa sa Lumang Simboryo (1952), for which Anita bagged a FAMAS Best Actress award.
Anita appeared in more than 60 films from 1943 to 1969. However, it was during the '70s and in the succeeding decades that Anita made most of her memorable works.
Most of these movies were critically acclaimed, including Tinimbang Ka Ngunit Kulang (1974), Jaguar (1979), Temptation Island (1980), Sister Stella L. (1984), Gumapang Ka Sa Lusak (1990), and Aishite Imasu 1941: Mahal Kita (2004).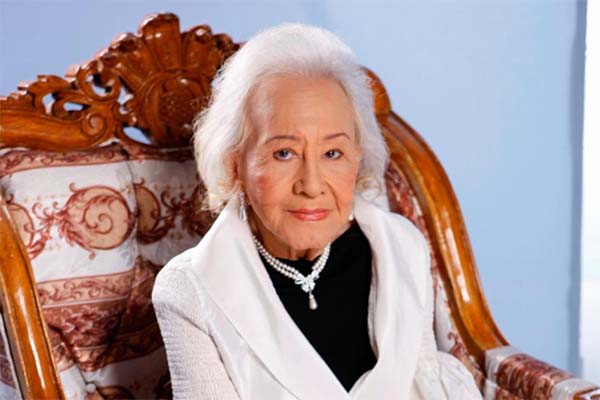 In 2008, Anita top-billed the independent film Adela directed by Adolfo Alix Jr.
Her moving portrayal of a lonely 80-year-old woman won for her the Best Actress award in the Southeast Asia category of the 10th Cinemanila International Film Festival.
For the same film, Anita shared the Best Actress award with Judy Ann Santos, who won for her movie Ploning, at the Gawad Tanglaw Awards.
The veteran actress made history as the oldest actress at 74 to bag a FAMAS when she took home the Best Supporting Actress award for the Mario O' Hara film, Ang Babae sa Bubungang Lata (1998).
Anita also won various awards from the international award giving bodies, including Best Actress at the 54th Asia Pacific Film Festival in Taiwan and Fajr International Film Festival in Iran for Lola (2010).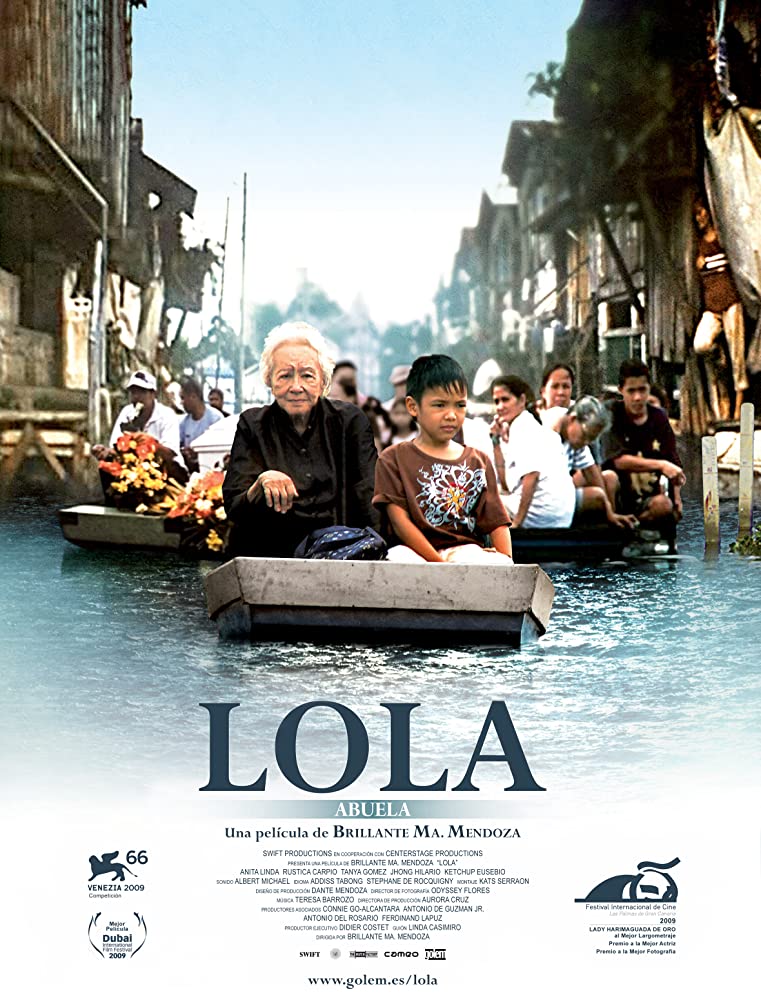 Her role in the Coco Martin drama film starrer, Sta. Nina (2012), won Anita the Best Supporting Actress in the 2013 ASEAN International Film Festival held in Malaysia.
On learning that Anita has died, Alix, who directed her last movie, Circa, in 2019, responded with an accolade to the veteran actress.
He said, "She is a quiet and unassuming superstar—having been in the industry and witnessed the three golden ages of Philippine Cinema.
"I will miss her stories behind the scenes of the films she made with the masters."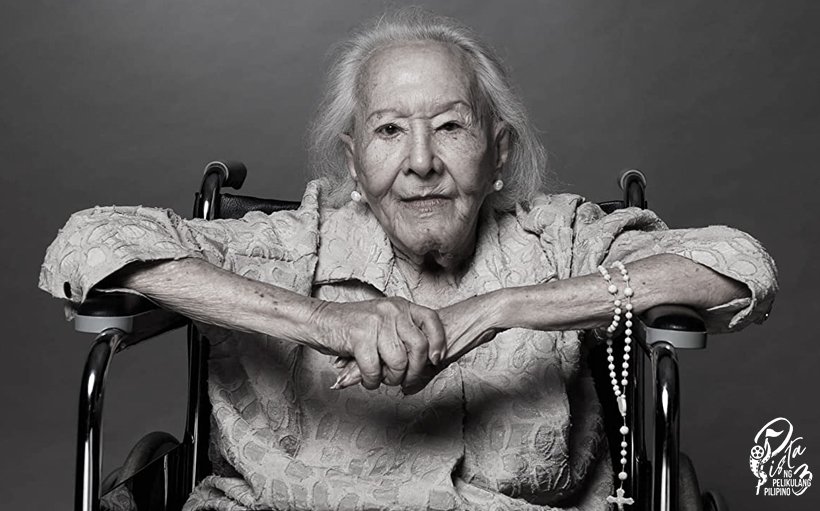 In a Facebook post, Film Development Council of the Philippines chair, Liza Diño, recalled her conversation with Anita during a tribute they organized for the actress.
Liza repeated a part of it verbatim in which Anita said to her, "'Life has been good to me. Matanda na 'ko, malabo na ang mga mata ko, hindi na ako masyadong makarinig.
"Pero hanggang ngayon, nandito pa rin ako. Ayokong iwanan ang buhay dahil masarap mabuhay.'"
It was indeed a life well lived. We salute and bid farewell to a true icon—the one and only Anita Linda.