Hope Elizabeth Hanley Soberano, known professionally as Liza Soberano, is a Filipino-American actress-model-entrepreneur in the Philippines.
Famous for her stunning natural beauty, she has been recognized as having The Most Beautiful Face among celebrities around the world.
But the 22-year-old celebrity doesn't want people to remember her as an actress with a pretty face. And she has gone out of her way to prove it.
In less than a decade in showbiz, Liza has emerged as a top-rating prime-time actress, a blockbuster movie star, a young entrepreneur, a working student, and an advocate standing by her principles and beliefs.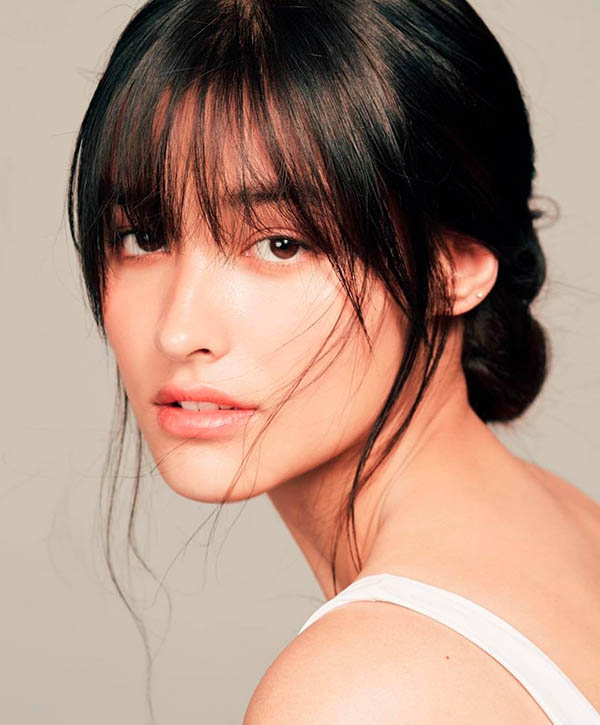 FAMILY BACKGROUND
Liza was born on January 4, 1998, in Santa Clara, California, U.S.A. to a Filipino father, John Castillo Soberano, and American mother, Jacqulyn Elizabeth Hanley.
She is an only child, being still a baby when her parents separated.
Both had remarried, leaving Liza in the care of her paternal grandparents in Visalia, California.
She has eight siblings from both sides of her parents.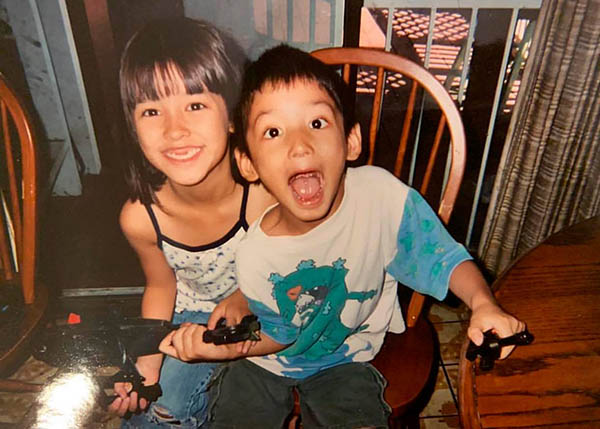 Young Liza with brother Justin David
ADVERTISEMENT - CONTINUE READING BELOW ↓
Her three half-siblings from her father's side are John Soberano, Justin David Soberano, and Rianne Love Soberano.
From her mother's side, the Kapamilya actress has two sisters and three brothers: Leilani Sue Elizabeth Osorno, Nathaniel Larry Osorno, Kaycee Logan Nguyen, Dustin David Nguyen, and Jaden Parker Nguyen.
When Liza was ten, she moved to the Philippines to live with her father and relatives.
She stayed in Pangasinan for a few years before moving to Quezon City.
EDUCATION
Liza completed her high school studies at St. Patrick's School in Quezon City in 2015.
At that time, Liza was already a popular ABS-CBN actress, playing the lead role in her first prime-time TV series Forevermore.
Adapting to her newfound stardom, Liza took a break from her studies.
The young actress postponed going to college until July 2018.
Dreaming of becoming a counselor, she enrolled at the Southville International School and Colleges in Las Piñas City to study Psychology.
However, because of her television commitments, her studies had been intermittent.
In one of her previous interviews with the entertainment press, including PEP.ph (Philippine Entertainment Portal), Liza said she was trying to set a good example to the Filipino youths about the importance of education.
Liza said then: "School is very important. No matter what age you are, you can always go back to it if ever you stopped.
"Always give it priority because iba po talaga kapag mayroon kang diploma and you graduated."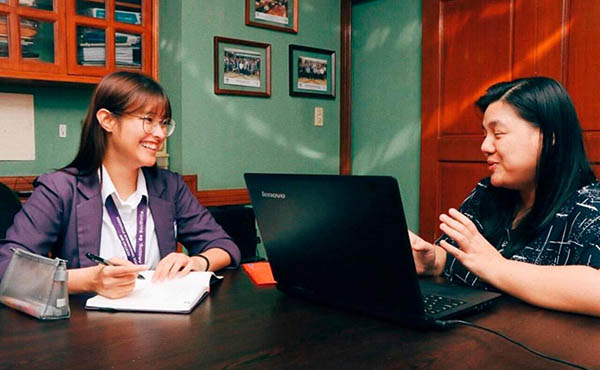 In this time of the COVID-19 pandemic, Liza took advantage of the quarantine period to concentrate on her online classes from March to July 2020.
In August, the young actress completed her freshman year.
In a virtual interview with PEP.ph and other media last August, Liza proudly announced she has "qualified for top Psychology student" in her first year in college.
SHOWBIZ CAREER
Liza was 13 when a talent scout spotted her in a Facebook post. At that time, she had already done a couple of TV and print ads.
In an interview with YES! Magazine in July 2017, Liza's manager, Ogie Diaz, revealed that a talent scout named Dudu Unay introduced him to Liza.
Ogie told YES!: "Credit goes to Dudu Unay. Siya iyong discoverer ni Liza. Siya iyong nagdala sa akin kay Liza.
"Si Dudu Unay ay parang raketera din, may mga talents din siya, nagdadala ng mga artista sa mga probinsiya. Inilapit niya sa akin si Liza.
But it so happened that Liza had just signed a one-year contract with GMA-7 when Ogie met her sometime in 2011.
He related further, "When I saw the agreement, nakita ko na 'you have 30 days grace period to back out.'
"So, mga one week pa lang siya no'n [with GMA], nagpa-release na."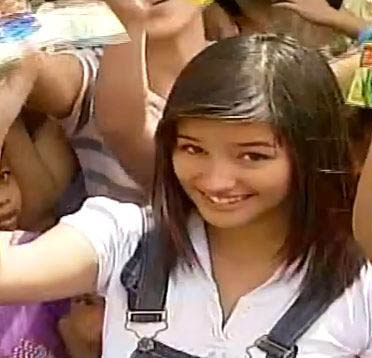 From then on, Liza has been an ABS-CBN talent.
Ogie first concentrated on teaching Liza to speak Tagalog fluently.
A fast learner, Liza was soon getting roles in ABS-CBN shows.
The Kapamilya network first introduced her as Hope Soberano in 2011 via the "Mac-Ulit-Ulit" episode of the fantasy anthology Wansanapataym.
In 2012, she played a supporting role in the afternoon series Kung Ako'y Iiwan Mo.
The next year, 2013, she was given a new screen name, Liza Soberano.
Her first movie project that year was to play third party to Kathryn Bernardo and Daniel Padilla in Must Be…Love.
Yes, unknown to many, Daniel was Liza's first on-screen partner!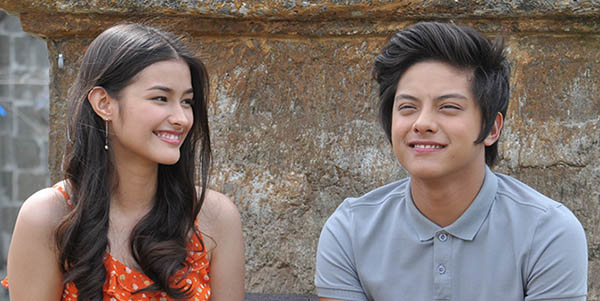 That same year, Liza played another supporting role in Bea Alonzo and Dingdong Dantes film She's The One.
This was the first time that Liza worked with Enrique Gil, her then future love-team partner.
In another third-wheeling role for KathNiel, Liza appeared in the second season of the love team's prime-time series Got To Believe in January 2014.
FOREVERMORE GIVES BIRTH TO LIZQUEN
In October 2014, Liza got her big break in television when she headlined the romantic-comedy prime-time series Forevermore opposite Enrique.
Forevermore was a consistent top-rater for ABS-CBN throughout its run, and fans eventually termed Liza and Enrique's love team as LizQuen.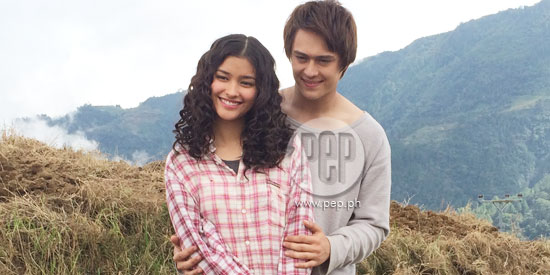 Following the success of Forevermore, Liza and Enrique have been one of the most sought-after Kapamilya love teams on television and in the big screen.
The following year, the pair starred in their first LizQuen movie, a 2015 film adaptation of Wattpad book The Bet. The movie title was later renamed Just The Way You Are.
That same year, Liza and Enrique played the leads in romantic drama film Everyday, I Love You, with fellow Kapamilya talent Gerald Anderson.
Fresh from their back-to-back blockbuster feat, LizQuen tandem top-billed the romantic comedy melodrama series Dolce Amore from February to August 2016.
For this teleserye, Liza and Enrique, together with co-star Matteo Guidicelli, flew to Italy to tape some scenes.
In February 2017, Liza and Enrique starred in blockbuster film, My Ex and Whys, directed by Cathy Garcia Molina, who previously worked with them in Forevermore.
My Ex and Whys is LizQuen's highest-grossing film to date, reaching the PHP200 million mark in a span of nine days.
LIZA AS DARNA
On May 30, 2017, Liza confirmed speculations that she was chosen to play the most coveted role for Star Cinema's remake of Darna.
The film was set to be released in 2019.
Liza replaced former Darna actress Angel Locsin, who was forced to back out of the project for health reasons.
While busy preparing for her role and undergoing rigid physical training, Liza completed more TV and movie projects.
This included her June 2017 lauded portrayal of Miss Universe 2015 Pia Wurtzbach in a Maalaala Mo Kaya episode titled "Korona."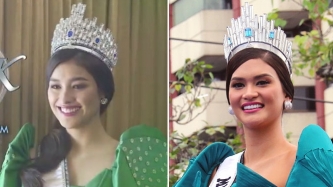 Liza and Enrique also released a 2019 Valentine's Day movie, Alone/Together, written and directed by Antoinette Jadaone.
Alone/Together earned PHP21.6 million on its opening day.
FINGER INJURY, GIVES UP DARNA ROLE
It was in March 2018 when Liza and Enrique top-billed another prime-time series Bagani, which featured fight scenes between groups of warriors.
In August of the same year, Liza was doing a fight scene with a co-actor when her right index finger was accidentally hit by a mock sword that fractured the finger's bone.
Liza's finger injury got worse when the fractured bone got infected.
The actress needed to undergo additional surgeries abroad.
For this reason, Liza announced on April 4, 2019 that, just like Angel, she had to back out of Darna movie for health reasons.
The following month, the young actress flew to Los Angeles, California to get her her finger bone fracture treated.
In an Instagram post, Liza revealed that after four surgeries, her right index finger will never function the same way again.
THE UNFINISHED SERIES: MAKE IT WITH YOU
On January 13, 2020, LizQuen fans welcomed the new year with another Kapamilya primetime series starring the reel- and real-life couple, the romantic drama Make It With You.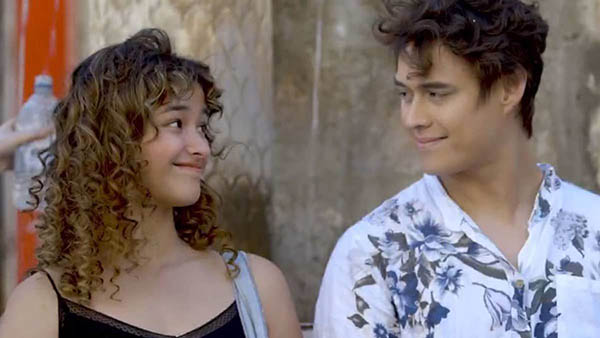 Liza and Enrique in a scene from Make It With You
Unfortunately, the series ran for two months only after its production was halted by the COVID-19 pandemic.
It was supposed to continue once ABS-CBN resumed taping, but the network decided to cancel the series with an unfinished storyline.
In an Instagram post, Liza explained that "genuine fear of the virus" made the cast members and the production team hesitant to resume taping.
Liza admitted that she has a "history of having a weak immune system" and the best option for her was to "not continue with the show anymore."
Make It With You was supposed to resume tapings in June 2020, a month after ABS-CBN's broadcasting operations were shut down after the network's 25-year legislative franchise expired on May 5, 2020.
On July 10, the House Committee on Legislative Franchises denied with finality the franchise-renewal bid of the Kapamilya network.
INTERESTS OUTSIDE SHOWBIZ
In an interview with ANC's morning news program Headstart on September 25, 2020, Liza told host Karen Davila that she has no plans of leaving her home network following its shutdown.
Liza said: "I want to be here and support ABS-CBN, especially at a time like this.
"I think what they need is unity and they need to see that they are supported by the people that have been there with them since the beginning.
"I believe that one day we'll be back stronger and better than ever."
Without a stable source of income from ABS-CBN, Liza admitted that she's "trying to work extra hard outside of the company."
The young actress has recently reopened her spa center, the Hope Hand and Foot Wellness Center with branches in Quezon City and Muntinlupa City.
Liza has also ventured into vlogging. Two months ago, she launched her own YouTube channel, which has more than 719,000 subscribers at press time.
The Kapamilya A-lister also has a huge social media following.
Liza has 14.3 million followers on Instagram and 4.2 million Twitter followers.
A Facebook page created by the actress' fans has 3.9 million likes.
Liza also endorses several international and local brands, including cosmetics brand Maybelline, fast food giant Jollibee, powder-milk brand Birch Tree, instant coffee product Great Taste White, and Nivea skin care.
SHOWBIZ ROMANCE
In a guesting for Sunday late-night talk show Gandang Gabi Vice on February 10, 2019, Liza and Enrique confirmed that they have been a couple since October 2014.
Enrique is Liza's first boyfriend.
At a press conference on January 9, 2020, Liza recalled how she fought for Enrique during the early months of their relationship.
"Seventeen lang ako nung naging kami, so ipinaglaban ko yung relationship namin," Liza recounted.
"Kasi, bawal nga akong mag-boyfriend noon, pero matigas yung ulo ko. Ipinaglaban ko because it's true. I was happy being around him.
"He made me feel comfortable, he made me feel happy.
"So, I think, it was only right na ipaglaban ko."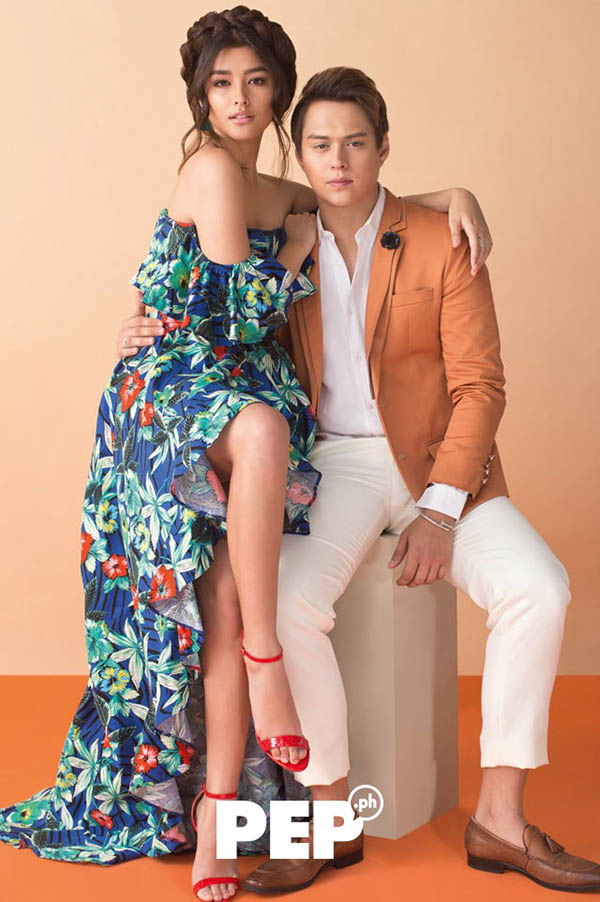 In a relationship for five years now, both Enrique and Liza said they have yet to talk about marriage.
Though Enrique is already at the marrying age of 28, Liza is only 22 and still pursuing her life goals, among these is to finish a college degree.
In the same interview, Liza was asked what would she do if Enrique proposes marriage.
The actress replied: "No doubt, I will always say 'yes.'"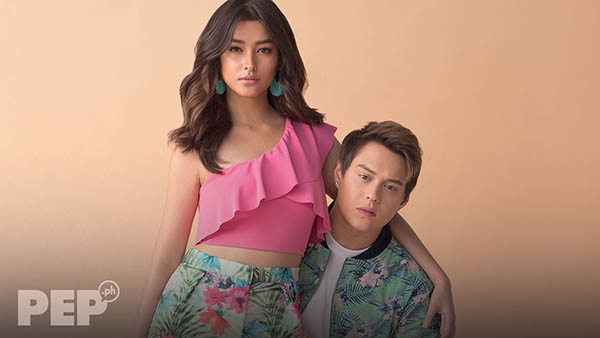 LIZA'S ADMIRERS ARE FOREIGN ARTISTS
Meanwhile, a couple of international artists have expressed admiration for the beautiful young actress.
In August 2016, American singer-songwriter Charlie Puth admitted he's "attracted" to Liza.
The "One Call Away" hitmaker even messaged Liza via tweet inviting her to his Manila concert on August 14.
Liza politely turned down Charlie's invitation and opted to attend an event with Enrique that same night.
In the same year, on August 20, another foreign act, the American electronic DJ duo The Chainsmokers, performed in Manila.
In an interview with PEP.ph, Chainsmokers member Alex Pall described Liza as a "hot chick."
James McVey of the British pop-rock band The Vamps is a huge fan of Liza, and even posted on Instagram his selfie with her.
When The Vamps had their Manila concert on November 12, 2017, James invited Liza to watch his band perform.
Again, Liza was not able to attend because she was filming in South Korea with Enrique at that time.
MOVIES
Must Be… Love (2013) as Angel Gomez
She's The One (2013) as Gilian
Just The Way You Are (2015) as Sophia Taylor
Everyday I Love You (2015) as Audrey Locsin
My Ex and Whys (2017) as Calixta Ferrer
Alone/Together (2019) as Christine Lazaro
TELEVISION
Wansapanataym: Mac-Ulit-Ulit (2011) as Mac, credited as Hope Soberano
Kung Ako'y Iiwan Mo (2012) as Claire Raymundo, credited as Hope Soberano
Maalaala Mo Kaya: Singsing (2012) as young Gladys
ASAP (2013-2019) as host-performer
Wansapanataym: Flores de Mayo (2013) as Dahlia
Maalaala Mo Kaya: Box (2013) as Una
Got To Believe (2013) as Alexa Rodrigo
Maalaala Mo Kaya: Orasan (2014) as Aileen
Forevermore (2014) as Maria Agnes Calay
Dolce Amore (2016) as Serena Marchesa
Maalaala Mo Kaya: Korona (2017) as Pia Wurtzbach
Bagani (2018) as Ganda
Make It With You (2020) as Billy Dimaguiba
AWARDS AND NOMINATIONS
AWARDS
Most Promising Female Star of the Year (Forevermore, 2014) 46th GMMSF Box-Office Entertainment Awards
German Moreno's Power Tandem Award (LizQuen, 2015) 29 PMPC Star Awards for Television
Most Popular Love Team of Movies and TV (LizQuen, 2016) 47th GMMSF Box-Office Entertainment Awards
Best Television Actress (Dolce Amore, 2017) 4th Paragala: The Central Luzon Media Awards
Most Popular Love Team of the Year (LizQuen, 2017) 48th Box Office Entertainment Awards
Box Office Queen (My Ex And Whys, 2018) 49th GMMSF Box-Office Entertainment Awards
NOMINATIONS
Best Female New TV Personality (Kung Ako'y Iiwan Mo, 2013) 27th PMPC Star Awards for Television
New Movie Actress of the Year (Must Be… Love, 2014) 30th PMPC Star Awards for Movies
Movie Love Team of the Year (LizQuen, 2016) 32nd PMPC Star Awards for Movies
Best Drama Actress (Dolce Amore, 2016) 30th PMPC Star Awards for Television
Best Performance by a New Female Recording Artist ("Spark," 2017) 30th Awit Awards
Best Drama Actress (Bagani, 2018) 32nd PMPC Star Awards for TV
Ano ba ang latest sa showbiz? Find out kung anong level ang showbiz IQ mo by subscribing to PEP.ph Viber Chatbot here. Join our community para laging updated!