Solenn Marie Heussaff-Bolzico is an actress, host, singer, endorser, make-up artist, fashion designer, model, painter, collaborator, author, and social media personality from the Philippines.
Solenn, now 35, is a talent under GMA-7.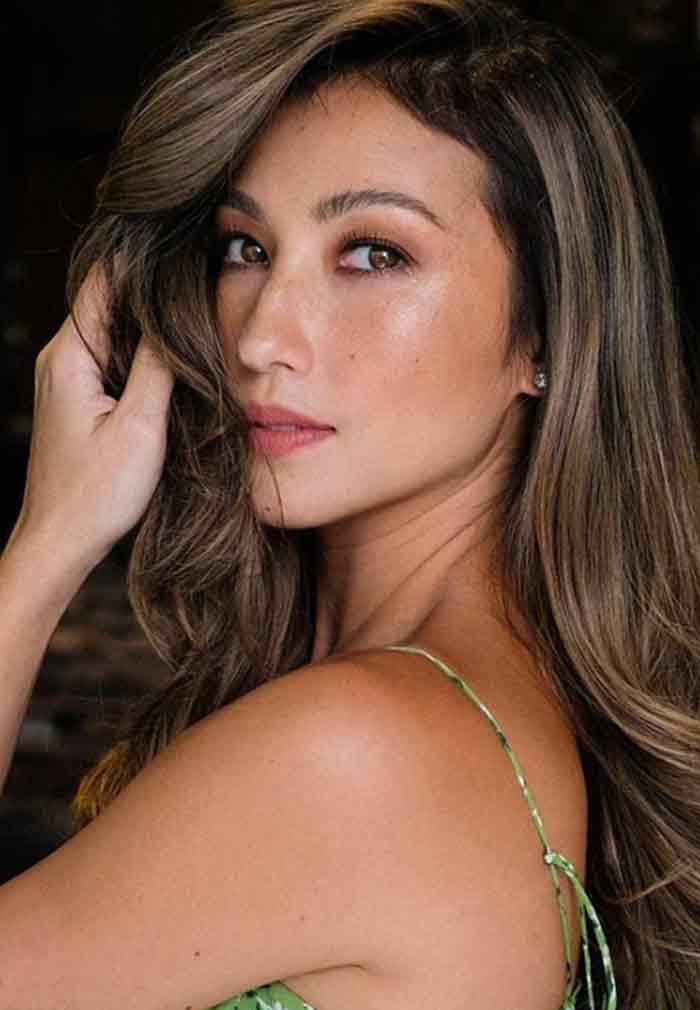 Family background
Born on July 20, 1985, Solenn is the second child of Louis Paul Heussaff and Cynthia Adea-Heussaff.
Louis Paul is a former French marine. He founded Supply Oilfield Services, Inc. or SOS, an oil and gas company.
Cynthia, a Filipina, was part of the oldest and multi-awarded dance company, Bayanihan Dance Company.
Solenn has two siblings: an older sister named Vanessa Heussaff-Small and a younger brother named Erwan Heussaff.
Vanessa works as a visual merchandiser. She co-founded the fashion brand Lahi Lifestyle and home decor label Abode by Studio Soliven.
Vanessa is married to Grant Small. They have two kids: Kaeden and Makena.
Erwan is a content creator and restaurateur. He first made a name for himself through his blog "The Fat Kid Inside," which, he later turned into a brand.
Erwan is married to actress Anne Curtis. They have a daughter named Dahlia Amelie.
Solenn herself is also married. She tied the knot with businessman Nico Bolzico on May 21, 2016. They have a daughter named Thylane Katana.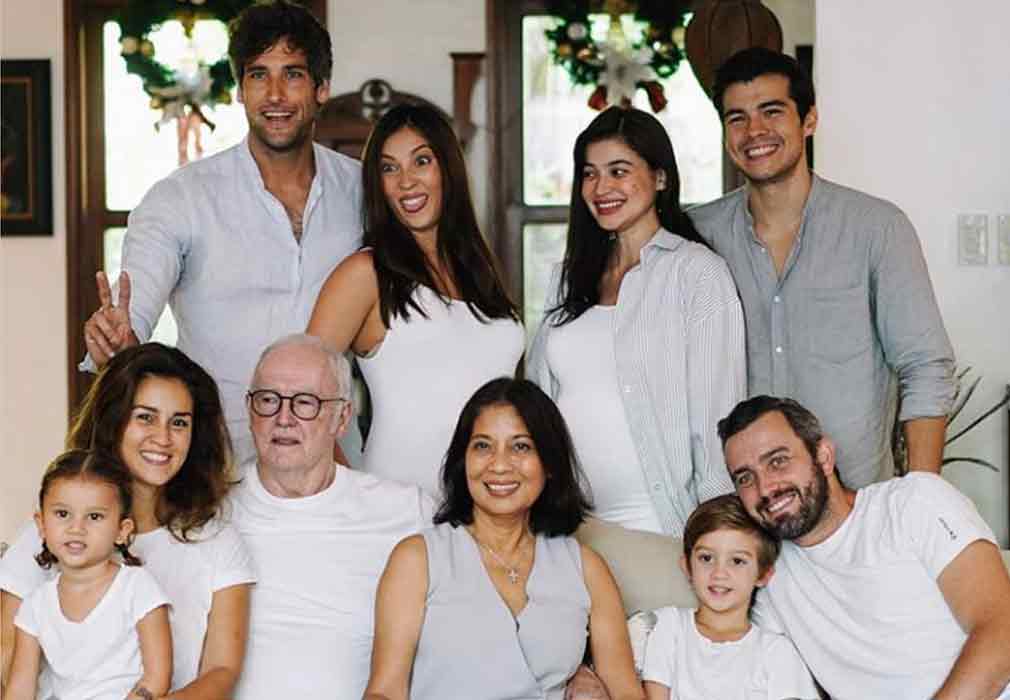 Education
In 2003, Solenn went to study fashion design at Studio Berçot, Paris for three and a half years.
After graduating in 2006, the half-French, half-Filipino beauty returned to the Philippines and worked for designer Lulu Tan-Gan. Solenn designed for the label's knitwear collection.
Two years later, in 2008, the Kapuso talent went back to Paris to study make-up artistry at Ecole Fleurimont. In the same year, Solenn attended Make Up Forever Academy.
Today, Solenn still practices make-up and fashion design whenever she can.
She writes in a 2017 blog post: "I still do my close friends' makeup for their weddings and other very special occasions. And most of the time during taping or shoots, I do my own makeup and hair.
"It's just easier for me that way. I mean, I've had this face for almost 32 years, so I'm pretty sure what kind of magic it needs. Lol."
Solenn has also done fashion collaborations in recent years. This 2020, the GMA-7 artist partnered up with maternity wear label Elin.
the big break
Solenn never considered showbiz as a career path.
"Everyone's telling me, 'I'm sure ginusto mo iyan.' Sabi ko, 'Kung ginusto ko talaga, I would have started at 18 or 20 years old, at least,'" the GMA-7 talent told PEP.ph (Philippine Entertainment Portal) in her PEP Headliner interview in July 2019.
"When I entered showbiz, 26 na ako, and medyo late na iyon sa showbiz to start at that age.
"It really just happened, I never dreamed of it, I never wished for it."
However, Solenn was already part of the industry even before becoming a showbiz personality.
In between her work as a designer for Lulu Tan-Gan, Solenn was a make-up artist for celebrities.
Her most notable clients were siblings Raymond and Ruffa Gutierrez, who later convinced Solenn to try out for Survivor Philippines: Celebrity Showdown.
Survivor Philippines: Celebrity Showdown was the Philippine counterpart of the hit American reality series Survivor.
At the time, in 2010, the show was working on its third season. Ruffa's brother Richard Gutierrez was set to host the show.
Solenn considered the opportunity and initially planned to join "for fun."
Later, Solenn wanted to prove to herself and to other people that she can be part of the show without help from "backers."
The young make-up artist and designer went through the audition process and soon afterwards, she got the call to be part of the show.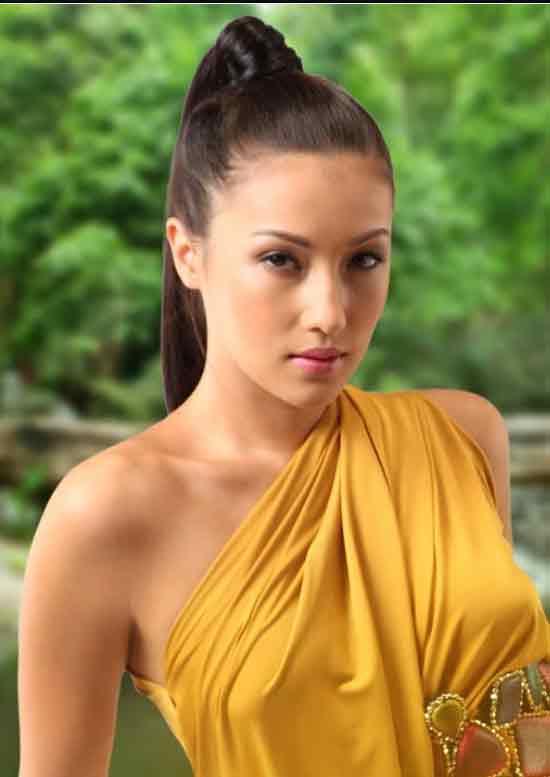 Solenn was dubbed "Diwata ng Isla." Her spunk, beauty, and competitiveness made her a fan favorite among viewers.
She managed to stay in the competition as the lone female castaway in the Final Three.
Brazilian-Japanese model Akihiro Sato won the ultimate "Sole Survivor" title, but that didn't put a dent on Solenn's showbiz career.
Shot to stardom
Weeks after the Survivor Philippines: Celebrity Showdown finale wrapped up, Solenn signed an exclusive contract with GMA-7 and Regal Films.
She also signed an album contract with MCA Universal Philippines.
Solenn's official first year in showbiz was immediately busy.
In 2011 alone, Solenn appeared in three movies: My Valentine Girls, Temptation Island, and Yesterday, Today, Tomorrow. The third film was an entry for the Metro Manila Film Festival.
The GMA-7 newcomer made her teleserye debut in Captain Barbell, showed her funny side in Bubble Gang, and hosted her own lifestyle show in Fashbook.
She also recorded her self-titled album and staged her first concert.
Since then, Solenn has had a steady stream of work. She works on at least one teleserye and one movie a year with a few passion projects done in between.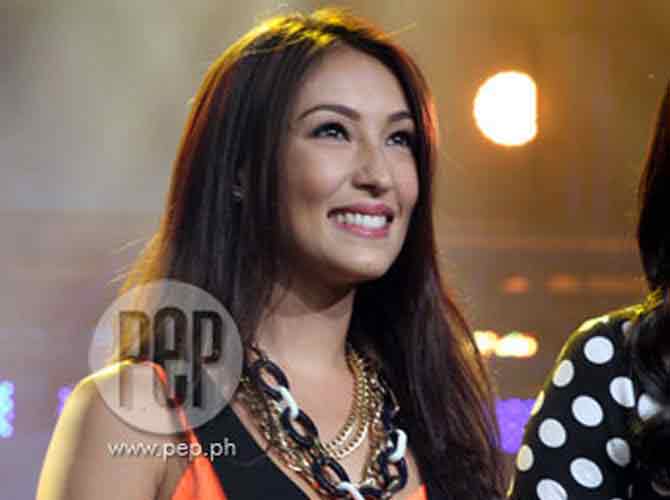 Full-circle moment
Out of all her roles so far, Solenn's role as Cassiopeia in the 2016 retelling of the hit fantasy series Encantadia holds a special place in her heart.
The Kapuso talent remembered one of the things the series' director, Mark A. Reyes, told them before shooting.
Solenn recalled in her PEP Headliner interview, "When we entered, Direk Mark actually told us, 'Don't take this lightly 'cause Encantadia will change your life.' Of course, all of us were like, 'Okay, but we've done teleseryes before,' ganun.
"But totoo iyong sinabi niya, when you do Encantadia, you'll forever be remembered as that person."
This was affirmed in one of Solenn's interactions with locals of a remote province in the Philippines.
"Until now, my name is Cassiopeia... Kahit saan, like I went to Samar, in Biri Island. I don't think they even have TV there, I don't know how they know.
"As in walang signal, as in walang anything. And then I was taking photos, super layo ako, and then all these kids came running, 'O, si Cassiopeia!'
"They don't know my name, Cassiopeia talaga."
For Solenn, being remembered for her role as Cassiopeia has made her career come full circle. She started as the "Diwata ng Isla" in Survivor Philippines: Celebrity Showdown, and is now best known for her portrayal of a "diwata" in one of the country's most popular fantasy series.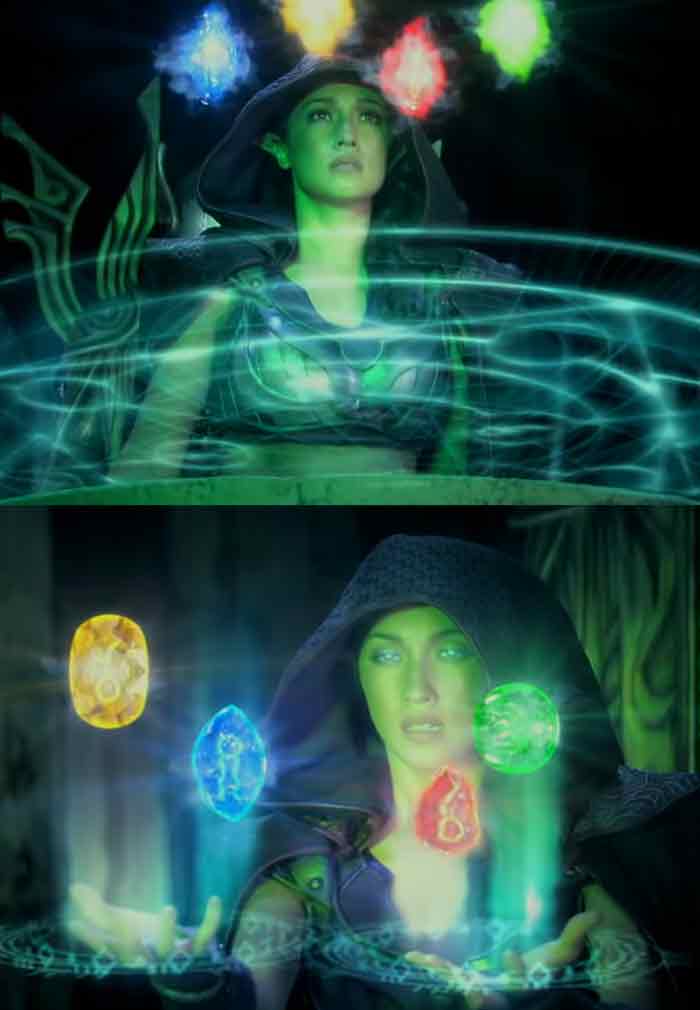 Showbiz romances
In an interview with GMANetwork.com in 2016, Solenn revealed that she had only had three boyfriends in her life.
Solenn mentioned in her book Hot Sos that she had a boyfriend when she flew to Paris for fashion design. But they broke up after her first year in the French capital.
Later, showbiz fans would learn that Solenn had a past with hunky actor Derek Ramsay.
Solenn considered Derek her "first love."
The actress-host said in her November 2015 interview with PEP.ph: "First love ko siya, he'll always be in my memory… he will always be a part of my life."
The ex-couple got a chance to catch up and work together on the film Love is Blind, which was released in 2016.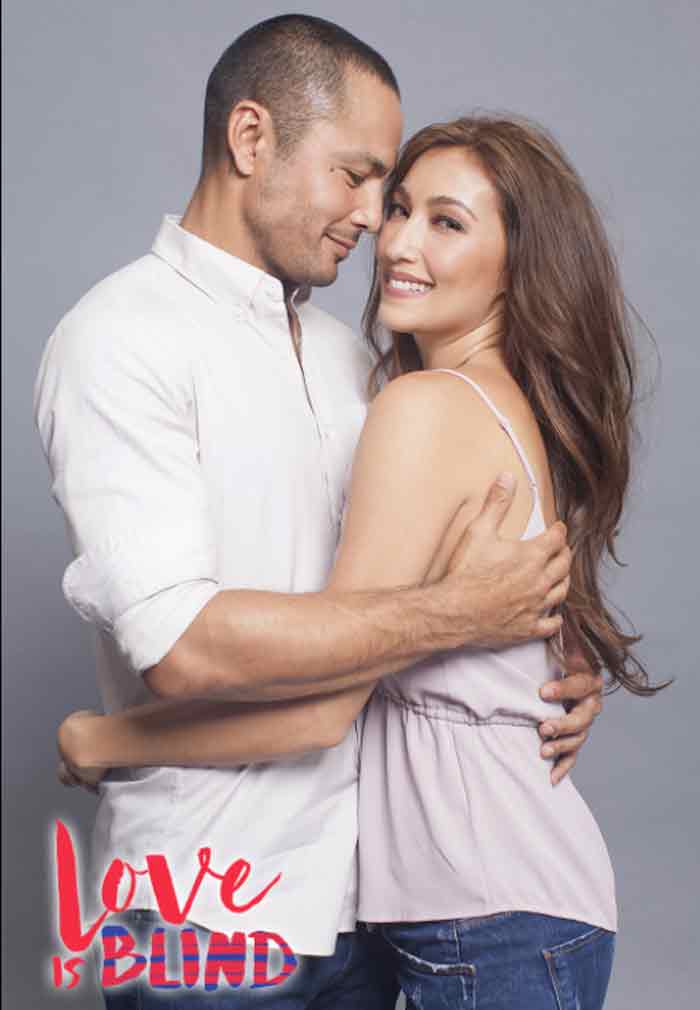 In 2011, Solenn met her future husband, Nico Bolzico.
The Argentinean businessman had just arrived in the Philippines and did not have any intention to stay. But that changed when he met Solenn.
Three years into their relationship, Nico proposed to Solenn and she said yes.
The couple first had a "celebration of union" in Argentina in December 2015.
They then held their wedding on May 21, 2016 in Brittany, France.
Three years into their marriage, Nico and Solenn welcomed their daughter Thylane on January 1, 2020.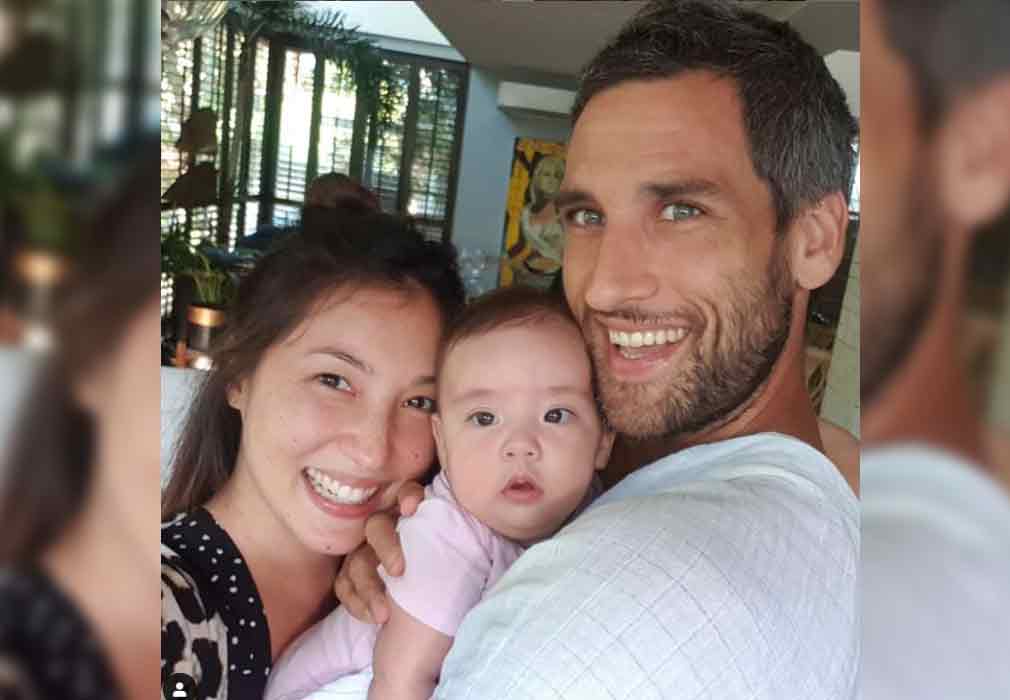 multifaceted artist
Solenn is also an author and a painter.
In 2015, Solenn co-wrote Besties with her "bestie," model-turned-entrepreneur Georgina Wilson.
The following year, she released Hot Sos, a book about her fitness journey. This was her solo outing as an author.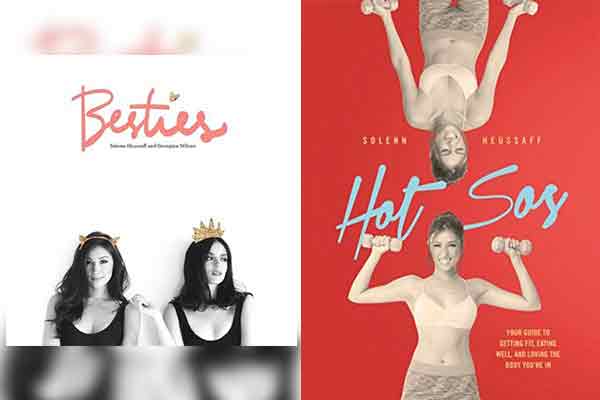 The same year she released Hot Sos, Solenn made her debut as a painter and staged her first art exhibit at the Pineapple Lab in Makati City.
The exhibit was called "Our People" and featured 25 of her large-scale oil paintings.
After its success, Solenn put up another exhibit in 2017.
She called it "Kalsada." This exhibit was extra special because she got to collaborate with her then three-year-old nephew Kaeden.
Solenn "used him as a brush" and allowed him to paint the background. When Kaeden returned to Singapore, Solenn then worked on the painting's subject.
Each painting had Kaeden's mark on it.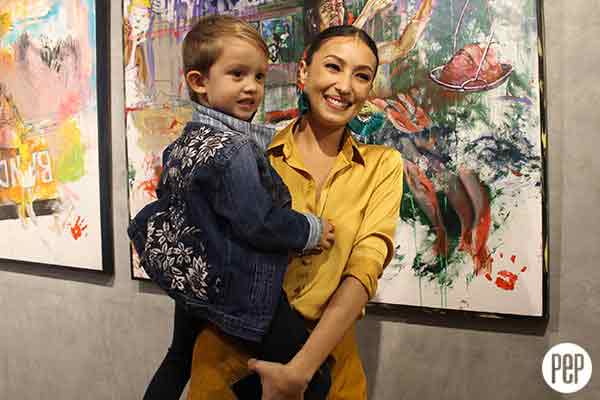 In 2018, Solenn experienced her first international art exhibit in Miami, Florida.
Four of her paintings were showcased at the 15th annual Palm Beach Jewelry, Art, & Antique Show.
The exhibit is considered the "largest and most important show of its kind in the United States."
Solenn is set to stage a third exhibit, which she is presently working on.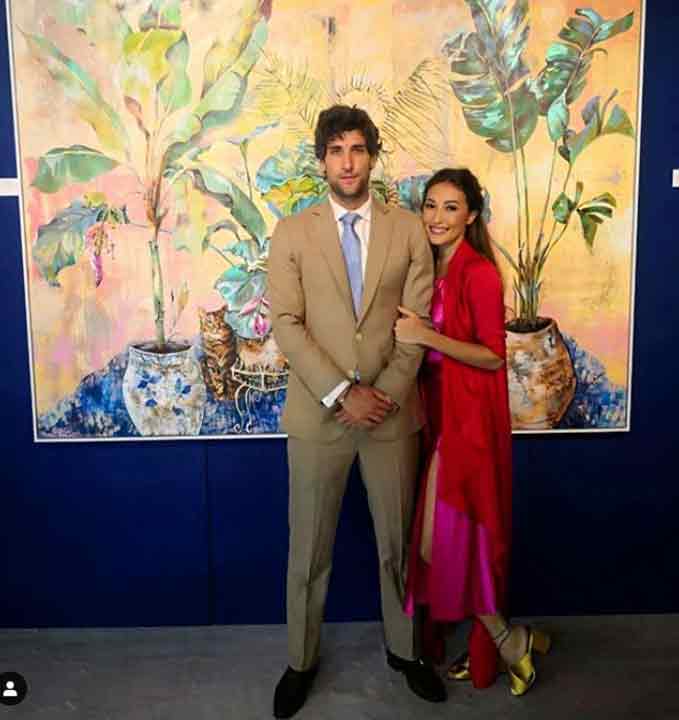 Social media reach
Solenn has a strong following across major social media platforms.
Her Instagram account has the most number of followers at 7.3M, as of press time.
Solenn also has 4.2M followers on Twitter, 816K likes on her official Facebook page, and 715K followers on her YouTube channel.
In 2016, Solenn put up her own blog, solenn.ph, where she writes down her personal thoughts about the events in her life.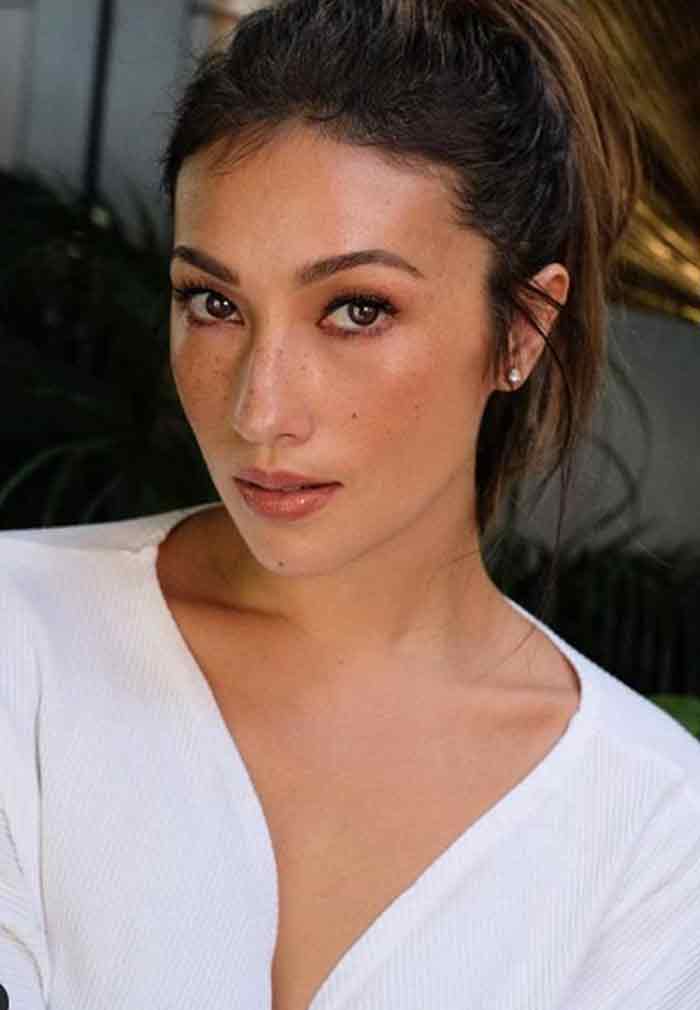 Movies
My Valentine Girls (2011) as Andie
Temptation Island (2011) as Pure K
Yesterday, Today, Tomorrow (2011) as Selene
Boy Pick-Up: The Movie (2012) as Angel
D'Kilabots Pogi Brothers Weh?! (2012) as Lulu
Sosy Problems (2012) as Margaux Bertrang
Seduction (2013) as Sophia
Status, It's Complicated (2013) as Sylvia
Mumbai Love (2014) as Ella
Da Possessed (2014) as Anna
T'yanak (2014)
Flotsam (2015) as Kai
Lakbay2Love (2016) as Lianne
Love is Blind (2016) as Fe / Maggie
My 2 Mommies (2018) as Monique
Misterio de la Noche (2019) as Maria
The Fabulous Filipino Brothers (in production)
Television
Survivor Philippines: Celebrity Showdown (GMA-7, 2010) as herself
Captain Barbell (GMA-7, 2011) as Janna Rahmani
Bubble Gang (GMA-7, 2011-2012) as herself
Fashbook (GMA News TV, 2011-2014) as herself
Legacy (GMA-7, 2012) as Chloe Martin
Eat Bulaga! (GMA-7, 2012) as herself
Taste Buddies (GMA News TV, 2012-present) as herself
Indio (GMA-7, 2013) as Lalahon
Akin Pa Rin Ang Bukas (GMA-7, 2013) as Jade Carmelo
Adarna (GMA-7, 2013) as Ibong Adarna II / Daiana
Ilustrado (GMA-7, 2014) as Nellie Boustead
Marimar (GMA-7, 2015-2016) as Capuccina Blanchett
Tripinas (GMA News TV, 2015-2017) as herself
A1 Ko Sa 'Yo (GMA-7, 2016) as Miley
Encantadia (GMA-7, 2016-2017) as Cassiopeia
!T GIRLS (E! News Asia, 2016) as herself
!T Girls Besties (E! News Asia, 2017) as herself
Alyas Robin Hood (GMA-7, 2017-2018) as Iris Rebecca Lizeralde
The One That Got Away (GMA-7, 2018) as George
Inday Will Always Love You (GMA-7, 2018) as Joana
Cain at Abel (GMA-7, 2018-2019) as Abigail Marical
Love You Two (GMA-7, 2019) as Lianne Martinez
Major awards and nomination
New Movie Actress of the Year at 2011 PMPC Star Awards for Movies
Nominee for Best Supporting Actress at 2011 Gawad Urian Awards
Nominee for Favorite New Artist at 2012 MYX Music Awards
New Female Recording Artist of the Year at 2012 PMPC Star Awards for Music
Best Lifestyle Show Host at 2013 PMPC Star Awards for TV
Best Lifestyle Show Host at 2017 PMPC Star Awards for TV
Read more about Solenn Heussaff:
Gusto mo bang lagi kang una sa showbiz news at scoops? Subscribe to our Viber Chatbot here para lagi kang updated, and join our community for more pakulo!