If there's one thing that Derek Ramsay can say about his showbiz career, it's that he always gives it his best-level performance—any project, every role he plays.
Little wonder that he has come a long way, starting with his stint as a commercial model to becoming one of the most sought-after leading men in teleseryes and in the movies.
He said in his 2016 interview on PEPtalk, "When I'm given a responsibility or a task to do, I give 200 percent."
He also told PEPtalk in 2014, "I want people to remember me na I'm not the guy with just abs. I'm a guy who takes his craft seriously.
"Hopefully, they look at me as a good actor with the projects that I've done."
PEPtalk was an on-cam talk show of PEP.ph (Philippine Entertainment Portal).
BACKGROUND
Derek's full name is Derek Arthur Baggao Ramsay Jr.
He was born on December 7, 1976, in Enfield Town, London, United Kingdom.
His parents met, married, and raised a family in the UK before settling down in the Philippines.
His English father Derek Ramsay Sr. previously worked as a detective at New Scotland Yard, the headquarters of Metropolitan Police in London City.
His mom Remedios "Medy" Baggao is a Filipina with Indian and Spanish blood.
Derek has four siblings: Camila, Rojinie, Natala, and Derek III.
Derek's dad owns an electronic systems company in Tagaytay City, while his mom Medy keeps busy with her own business ventures, including a food park.
Coming from a close-knit family, Derek has been vocal about how he values spending time with his family.
He has always been very close to his dad, with whom the actor often has heart-to-heart talks about their joys and triumphs in life.
Talking about his dad, Derek told PEPtalk in 2014: "I do it a lot with my dad where we sit in the car, have a beer, and talk about each other's lives.
"He tells me about what he went through, how he got to where he is... That's what motivates me.
"We just share stories. It's just nice to just look back at what you've done, the ups, the downs."
His takeaway from those talks with his dad is to live in the present moment to the best of his ability.
He declared, "So ako, I have no regrets. Wala akong gustong baguhin sa buhay ko.
"I don't regret what's happened in my life that's made me who I am today.
"I'm very happy and contented. I'm very blessed with my life."
DEREK'S EDUCATION
Derek had his primary education at the international schools in Taguig City. In high school, he attended the Maria Montessori school in Alabang, Muntinlupa City.
In college, he majored in Physics, Chemistry, and Math for his Advanced Level Qualifications or A-Levels at the Cheltenham College, a boarding school in London.
In the UK, A-Levels refer to subject-based qualifications that a student needs to pass the university's qualifications.
Why physics, chemistry, and math?
Derek answered, smiling, "Coz they are my weakest subjects in high school."
He elaborated on this in his interview in the December 2019 episode of GMA-7's Tunay Na Buhay.
Derek said, "Iyan na iyong side ko na I'm very competitive. I always wanna do things right.
"Sabi ko, okay, I didn't do it well in high school, so I took it as a challenge in college."
He also studied marketing at the Southern New Hampshire University in the United States.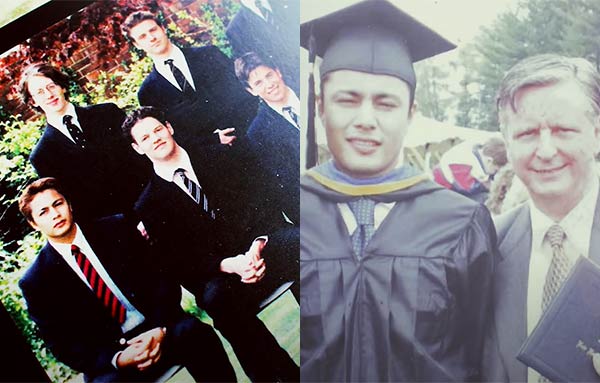 DEREK'S SPORTS
Derek got hooked on sports very early in life, and football has always been his favorite since boyhood.
He even dreamt of becoming a professional football player.
As a matter of fact, "When I was a little boy, I represented the country in Sweden, Finland, and Spain," Derek recalled in GMA-7's Tunay Na Buhay.
Growing up, he also learned to play rugby and basketball.
By nature competitive, Derek had gotten himself injured not a few times trying to get in the winning zone of a game.
Derek recalled, "I have stitches here in my left eye. My eyelids were hanging out here... I'd broken my nose six times!"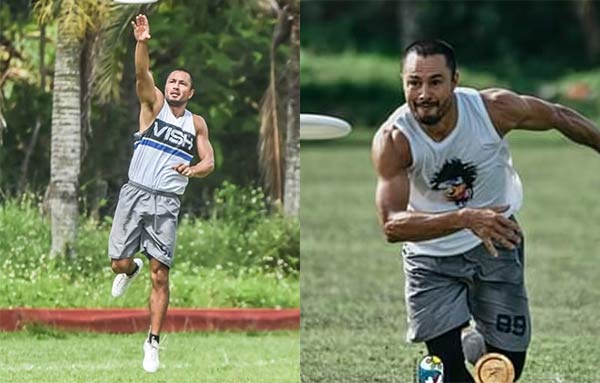 In his YouTube vlog dated March 2020, Derek related he was encouraged by his parents to get into a lot of sports because he was a "very, very active child."
Derek said, his parents, being both a stickler for discipline—his dad, being once a policeman, and his mom being a drug tester—kept watch over him.
"They really put me and focused my energy as a child into sports.
"Kaya andami kong nilalarong sports—from swimming to basketball to golf to rugby to water polo to cricket...
"You name it, I probably did it. It worked. It kept me away from drugs. It gave me discipline."
Derek has since become a competitive athlete.
He joined the Philippine Frisbee team and competed in a lot of tournaments abroad in between acting stints.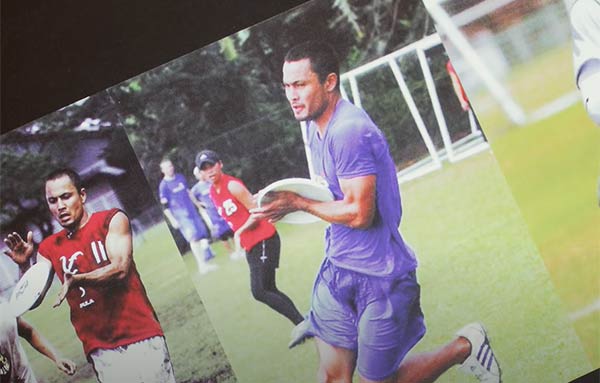 In 2017, Derek, together with good friend John Estrada, represented the country in the Jack Nicklaus Invitational Tournament that was held at the New Albany Country Club in Ohio, USA. They won.
In 2019, Derek was part of the Batangas Tanduay Athletics that played against the regional teams under Maharlika Pilipinas Basketball League, whose founder and CEO is Senator Manny Pacquiao.
SHOWBIZ BEGINNINGS
Acting was the "last thing" in Derek's mind as a profession.
In his March 2020 vlog, he said he had turned down "numerous" offers to enter showbiz when he was still in school.
"I just kept saying no. My mom was like, 'You have to finish school before you get into any of that.'
"I said, 'Don't worry mom. I don't wanna get into showbiz. That's not my talent. I'm an athlete.
"Then when I graduated in the U.S. and I came back to the Philippines, I decided to give it a shot."
He started as a commercial model before he got into TV hosting.
His first TV stint was on GMA-7's blocktimer noontime show Eat Bulaga! where he became a co-host of the segment "Pool Watch."
He said his EB experience gave him the confidence to be in front of the camera.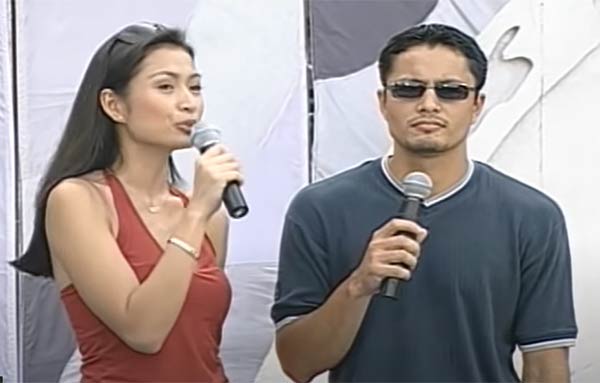 Then in 2005, his guesting on ABS-CBN's Entertainment Konek, the network's defunct weekly talk show, paved the way for his acting career.
Derek related, "I guested on this show Entertainment Konek as a model. Kasabay ko pa nun sina Borgy Manotoc.
"Then one day, I was asked if I'd like to get into acting. I said, 'No way.' This was for Panday.
"They said, 'We'll be shooting in Bohol and we'll be living in Bohol.' You know me. Mr. Travel and Outdoors. I said, 'Okay, you know what, let's give this a try.'
"That was the beginning of my acting on TV."
Panday was an ABS-CBN primetime teleserye headlined by then reel-and-real-life sweethearts Jericho Rosales and Heart Evangelista. It aired from November 2005 to May 2006.
Derek was tapped for the role Kahimu that was introduced in Book Two of the series.
The 43-year-old actor continued, "Then after I did Panday, I did a show right away, Super Inggo."
Derek also had guest appearances in Maalaala Mo Kaya, a popular drama anthology, and Your Song, a month-long weekly series in ABS-CBN.
But, perhaps, it was in the hit romance drama film One More Chance (2006) that Derek started getting noticed as a potential leading man.
His role as Mark, a dashing architect who made Popoy (John Lloyd Cruz) jealous for the attention of Basha (Bea Alonzo), was perfect for Derek.
He did so well as the cute and chivalrous officemate willing to step aside on seeing the girl he liked still in love with her ex.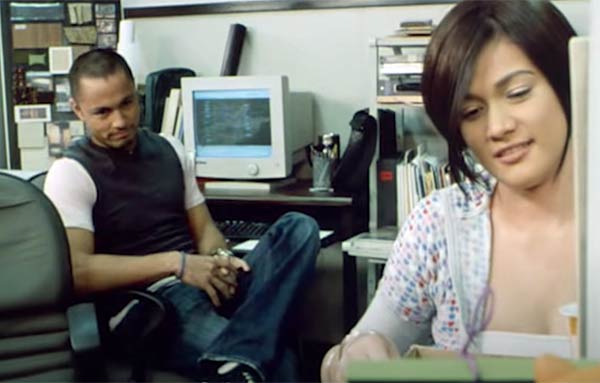 LEADING MAN STATUS
Moreover, Bea and Derek had chemistry.
They would later get cast in a love triangle with Gretchen Barretto via the 2010 teleserye Magkaribal.
By this time, Derek had achieved the status of an ultimate leading man.
Derek was originally pegged to be the lead actor in The Mistress, the 2012 drama movie that starred Bea and John Lloyd.
But John Lloyd got the part because it was in the same year that Derek transferred to TV5.
His love triangle with Anne Curtis and Cristine Reyes in No Other Woman was a certified box-office hit in 2011.
The success of the movie brought him several movie projects with storylines that centered on illicit affairs.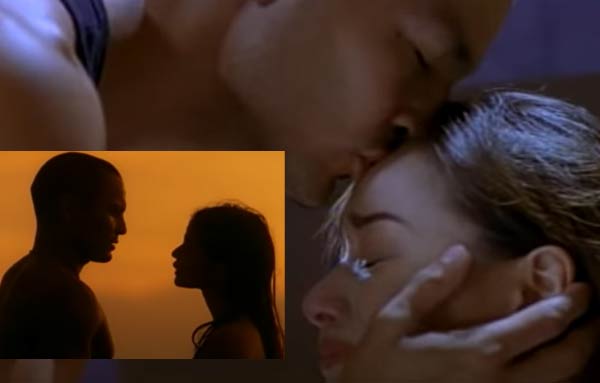 Derek won Best Actor for the romantic comedy movie English Only Please at the 2014 Metro Manila Film Festival.
He also won Best Actor for the romance drama movie All Of You at the 2017 MMFF. In both films, he was paired with Jennylyn Mercado.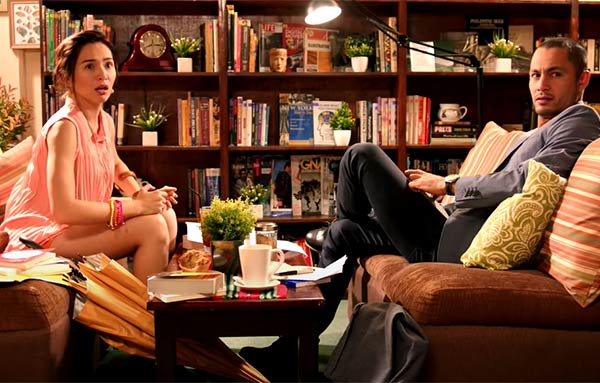 He also proved that he could pull off a bad-ass role when he became part of the thrilling bank heist movie The Janitor.
Starring Dennis Trillo, it was a Cinemalaya entry directed by Michael Tuviera in 2014.
Derek's appearance was short, but his performance as a corrupt policeman stood out in the movie's action-packed confrontation scene with Dennis.
In TV5, he also did an offbeat role when he led the cast of the action-drama series Undercover.
Here, he played a decorated criminal investigator who was abducted and detained for six years, vowing revenge on his abductor after he was freed.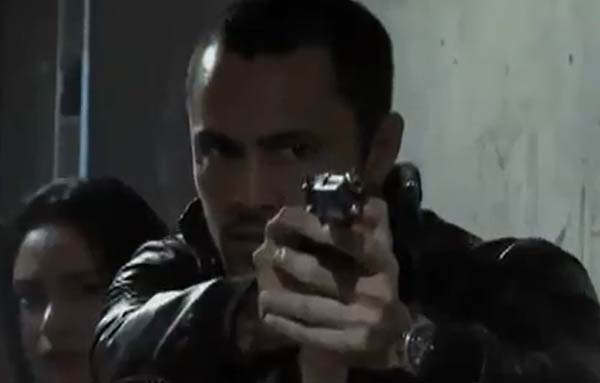 NETWORK TRANSFERS
Derek was a Kapamilya from 2005 to 2012.
His contract with ABS-CBN ended on February 29, 2012.
On April 2, 2012, Derek told PEP.ph he decided not to renew his contract with the Kapamilya network because he wanted to explore other projects that best suited his personality.
He said, "I think I performed naman with all the projects that they gave me.
"But it was a roller coaster, there were ups and downs. It's really nobody's fault.
"But at the end, we thought it was time to change."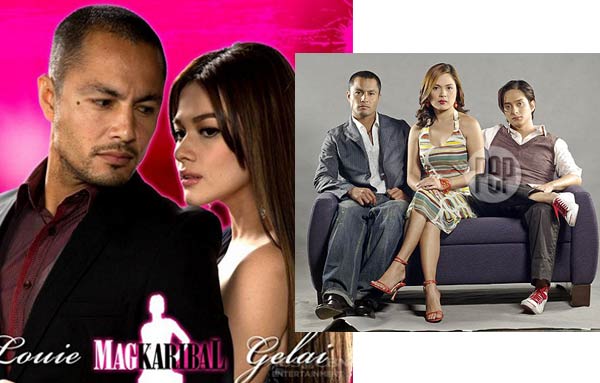 He officially signed a three-year contract with TV5 on April 10, 2012.
One of the reasons that convinced him to transfer was an offer for him to host Amazing Race, which he said was an adventure reality game show "close to the passion that I have."
In 2015, he renewed his contract with TV5 for another three years.
Countering public speculation, he belied asking for a raise in his talent fee after winning Best Actor in the 2014 MMFF for English Only Please.
Derek stayed as a Kapatid star up until his contract expired in 2018.
At the time, TV5 reformatted into a sports channel.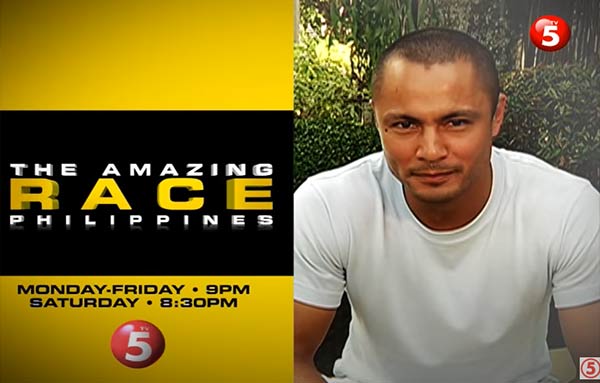 As early as in the latter part of December 2018, the tittle-tattle was he would be signing up with GMA Network.
But Derek, wanting to give it his full attention, opted to start the new chapter in his showbiz career the following year.
He became an official Kapuso on April 3, 2019.
In an interview with PEP.ph, Derek said he was at the time prepared to quit showbiz so he could pursue his dream to become a professional golfer.
But after his first meeting with the GMA-7 bosses, Derek said his parents goaded him to accept the network's offer of an exclusive contract.
Ever supportive of their son's acting career, they were even present during Derek's contract signing with GMA-7.
He told PEP.ph: "They think it's perfect for me, so talagang napaisip ako...
"Then in the second meeting, everything was pointing na... Every talk, nagbanggit sila ng project.
"Iyong namamawis kamay mo 'tapos ninenerbyos ka. Iyon ang mga signs ko na, 'Okay, I think I should be doing this.'"
Derek added he was further encouraged by the positive feedback on the network's working environment.
He said, "And sobrang madaling katrabaho, and that's the regular thing I hear from everybody that I've asked."
In the Kapuso network, his first project was the defunct prime-time teleserye The Better Woman opposite Andrea Torres.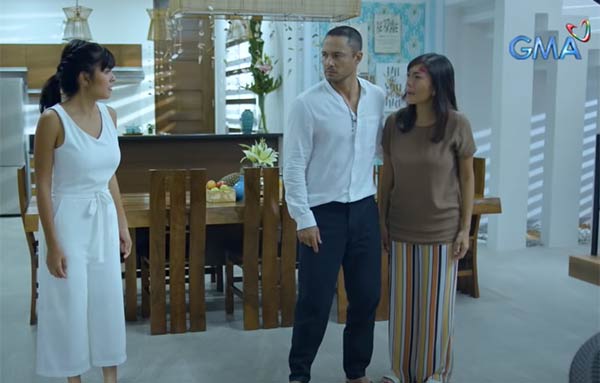 LOVE LIFE
Derek's colorful love life is no secret in showbiz.
He was in a relationship with Solenn Heussaff for four years. They got along really well because they're both half-European and had a lot of similar interests.
But in 2006, Derek broke up with Solenn because of their long-distance relationship.
At the time, Solenn hadn't joined showbiz yet and was still studying fashion design in Paris.
They have remained good friends to this day. They also worked together in the movie Love Is Blind and All Of You.
Derek's next relationship was with Kapamilya actress Angelica Panganiban.
In their six years together, Derek and Angelica were very open about their feelings for each other.
Their romantic gestures and unforgettable getaways had always made headlines, including that time when Derek gifted Angelica with a Mini Cooper for their third anniversary.
They were inseparable until they decided to break up in February 2012.
Then in August 2013, Derek and former movie partner Cristine Reyes became a couple.
They both said it was an unexpected romance, declaring they've just been good friends since after they worked together in the 2011 movie No Other Woman.
It was a short-lived romance, however. They called it quits after more than a month.
But both Derek and Cristine said they remained good friends even after breaking up.
Then Derek entered in a long-term relationship with non-showbiz girl Joanne Villablanca.
They kept their relationship low-key and smooth-sailing for six years.
The couple broke up and confirmed it in separate interviews in June 2019.
Derek's most recent relationship was with fellow Kapuso star Andrea Torres.
As mentioned earlier, they were paired with each other in the now defunct prime-time series The Better Woman, which ran from July to September 2019.
It was in September 2019 when they opened up about being a couple.
But they called it quits this November 2020.
Derek had a short-lived marriage in the past. In April 2002, he married his then-girlfriend Mary Christine Jolly.
But they separated after only five months of living together. Their marriage was declared null and void long before Derek went public about his single status in January 2019.
Their son Austin currently lives with the Kapuso actor.

MOVIES
Kasal, Kasali, Kasalo (2006) as Ronnie
One More Chance (2006) as Mark
Sakal, Sakali, Sakolo (2007) as Ronnie
And I Love You So (2009) as Oliver Cruz
I Love You, Goodbye (2009) as Gary Angeles
No Other Woman (2011) as Ram Escaler
The Unkabogable Praybeyt Benjamin (2011) as Brandon Nicolas
Corazon: Ang Unang Aswang (2012) as Daniel
Trophy Wife (2014) as Chino
The Janitor (2014) as a corrupt policeman
English Only, Please (2013) as Jeremy
Ex With Benefits (2015) as Adam Jacob Castrences
Etiquette For Mistresses (2015) as Arthur Clemente
All You Need Is Pag-ibig (2015) as Dom
Love Is Blind (2016) as Wade Santillan
The Escort (2016) as Xyruz
My Candidate (2016) as Sonny Suarez
Pangil Sa Tubig (2016) as Marlon
All of You (2017) as Gab
Kasal (2018) Wado dela Costa
The Girl In The Orange Dress (Ethan)
Mga Mata Sa Dilim (2019) as Borgy
TELEVISION
Eat Bulaga (2001-2004)
Ang Panday (2005-2006)
Super Inggo (2006) as Louie or Machete
Maalaala Mo Kaya: Love Letter (2006) as Abner
Your Song Presents Never Knew Love Like This Before (2007) as Eric
Your Song Presents Upside Down (2007) as Ricky
Maging Sino Ka Man: Ang Pagbabalik (2007) as Joaquin delos Santos
Maalaala Mo Kaya: Mansyon (2008) as Chris
Maaalaala Mo Kaya: Isda (2008) as Buboy
Precious Hearts Romances Presents: Ang Lalaking Nagmahal Sa Akin (2009) as Zephy
Your Song Presents Open Arms (2009)
Your Song Presents Feb-ibig (2009) as Ralph
Your Song Presents Kailan Kaya (2009) as Ralph
Komiks Presents: Nasaan Ka Maruja? (2009) as Rodrigo Santiago / Ross Lozano
Maaalaala Mo Kaya: Boarding House (2009) as Richard
The Wedding (2009) as Warren Garcintorena / Philip Garcintorena
Habang May Buhay (2010) as Samuel David Corpuz / David Briones
Magkaribal (2010) as Louie Villamor
Your Song Presents: Kim (2011)
The Amazing Race Philippines (2012) as self
Kidlat (2013) as Voltaire Megaton / Kidlat
Undercover (2013) as Roy Velasco
For Love Or Money (2013) as Edward
The Amazing Race Philippines 2 (2014) as himself
Mac & Chiz (2015) as Mac Vasquez
Extreme Series: Kaya Mo Ba 'To? (2015)
Brillante Mendoza's Amo (2018) as Rodrigo Macaraeg
The Betterwoman (2019) as Andrew De Villa
Isa ka bang showbiz fan na laging updated at naghahanap ng latest chika? Share what you know. Join here! https://bit.ly/PEPChika