Tracy Maureen Perez is Miss World Philippines 2021.
Her reign began on October 3, 2021 during the pageant's grand coronation night held in Subic, Zambales.
She is slated to represent the Philippines at the 70th Miss World competition on December 16, 2021, at the José Miguel Agrelot Coliseum in San Juan, Puerto Rico.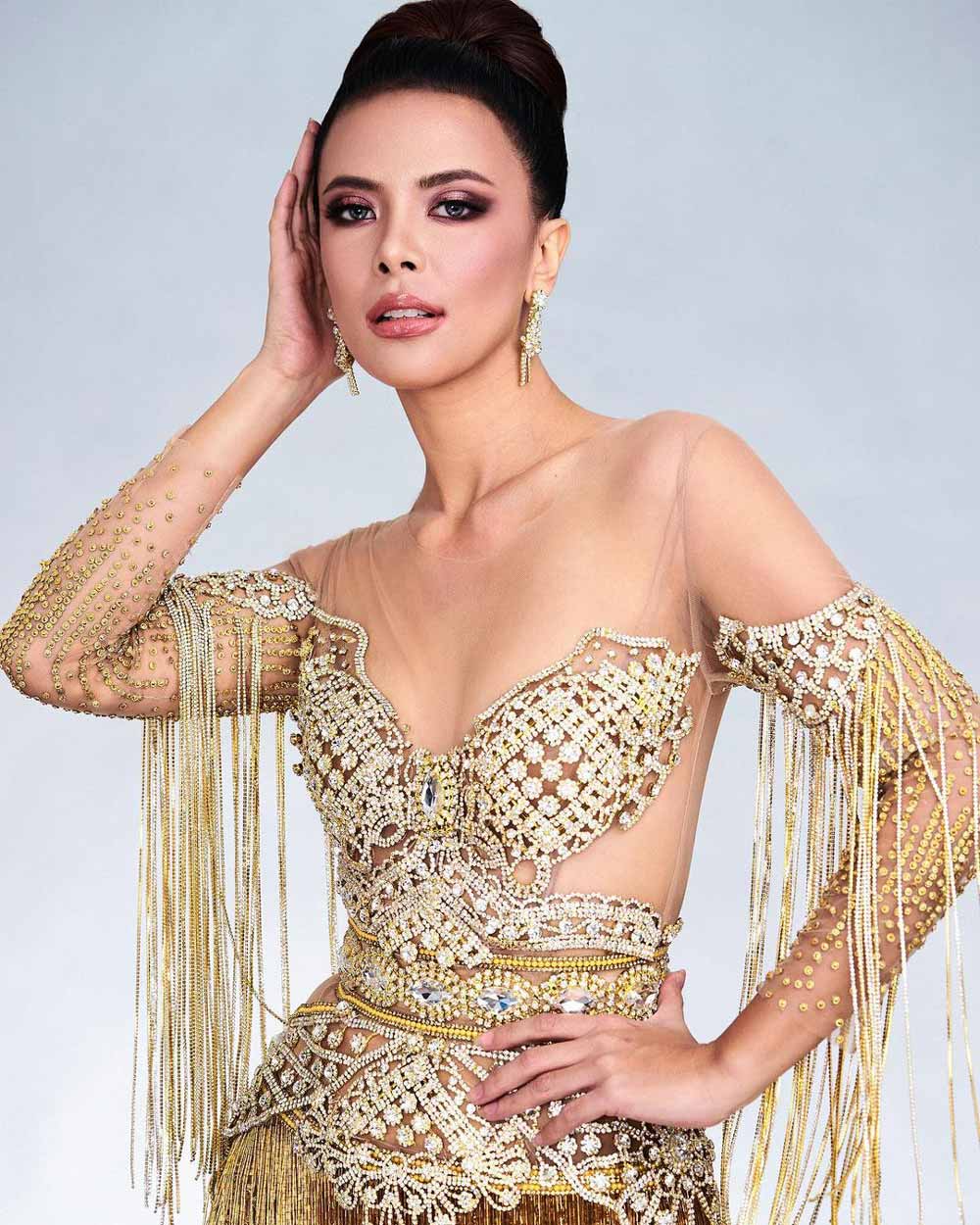 Here are some details about the 28-year-old beauty queen from Cebu City.
TRACY MAUREEN, THE MIRACLE BABY
Tracy Maureen Perez, nicknamed Mau, was born premature on March 23, 1993, in Cebu City.
According to an article by Karla Rule in the Freeman Cebu, Mau was raised solely by her late mother Chona Perez.
Mau revealed in the article she never met her father and the only thing she knew about him was that her mom met him in the States.
The beauty queen related her mom had an accident when she was around 18 and was told by her doctors that she wouldn't live past her 30th birthday.
But her mom had a longer life, given birth to Mau at age 32, and seen her only child bloom into a pretty teenager. She was her mom's miracle baby.
Mau spent most of her childhood in Baguyan, Agusan del Sur.
She recalled, "I grew up in the province where the houses were far away from each other.
"Being the only kid in the house, I'd get very excited every time my cousins dropped by to visit."
She and her mom moved back to Argao in Cebu after Mau finished her elementary education.
At the age of 17, Mau's life changed when her mom passed away.
Heartbroken, Mau found consolation in knowing that her mom lived a wonderful life.
She told Freeman Cebu, "I see that my mom lived a wonderful life.
"When she was told she wouldn't live past 30 and that she couldn't have a child, she gave birth to me at 32 and lived through the age of 48.
"Thankful kaayo ko nga gipa-borrow siya ni God sa akoa."
Life after her mom's passing was challenging, but Mau was just glad her mom had raised her to become independent.
In her interview uploaded on Kalami Cebu!!! YouTube channel dated March 6, 2020, Mau recalled, "I was left with nothing, no house, money, nothing.
"That was the lowest in my life, I thought I wasn't going anywhere.
"But then I banked on the values of how my mom brought me up."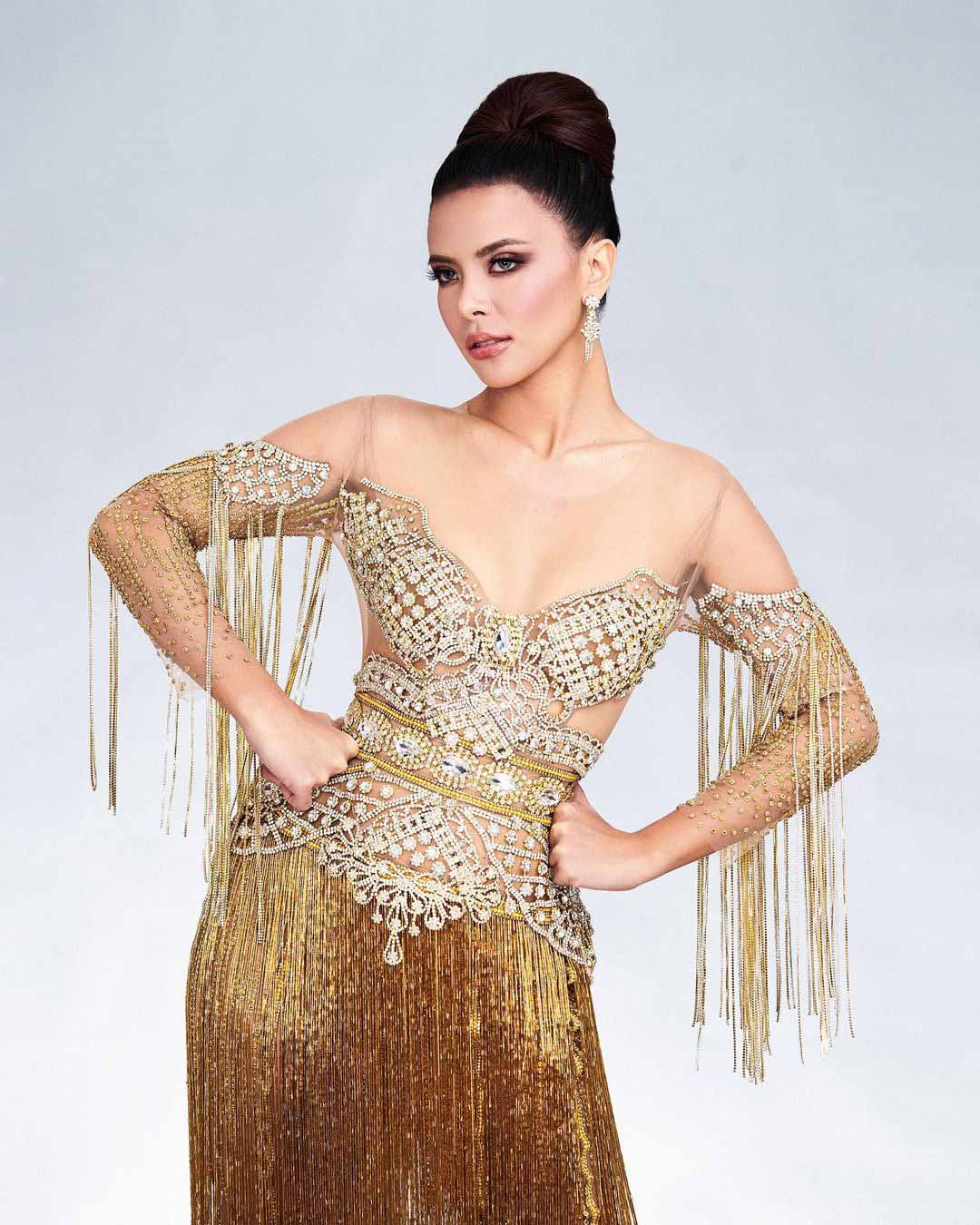 TRACY MAUREEN'S EDUCATION AND CAREER
Mau finished high school at the Saint Michael School - Hijas de Jesus in Argao.
She earned her Bachelor's Degree in Industrial Engineering at the University of San Carlos in Cebu City in 2014.
In the Kalami Cebu!!! interview, she said, "I am thankful that I got help from my relatives… they made sure that I could still go to school kahit wala kami, nag-pitch in sila, and they paid for my tuition."
In the same interview, Mau shared her humbling experiences during her university days when she had to rely on the goodness of other people to see her through.
Mau related, "My life hasn't always been easy, most people say, perfect ka, maganda ka, mabait ka, but they don't know behind all of it.
"Noong college ako, I would mostly stay with my friends... most of the time nakikitulog ako sa ilan kong friends, nakikikain ako sa mga place and people don't really know that."
The experience gave her the push to fight for equal access to quality education as her advocacy when she started her pageant career, having known first-hand the dire alternative for the less fortunate.
Mau is now a licensed Industrial Engineer and has been working as an associate software engineer in one of the leading BPO companies in the country.
She said, "When I graduated, I made sure to work right away. I stayed in the BPO because that's one the best paying jobs here in the country."
She also has been modeling and doing hosting stints on the side. Mau is currently signed under Origin Model & Artist Management in Cebu.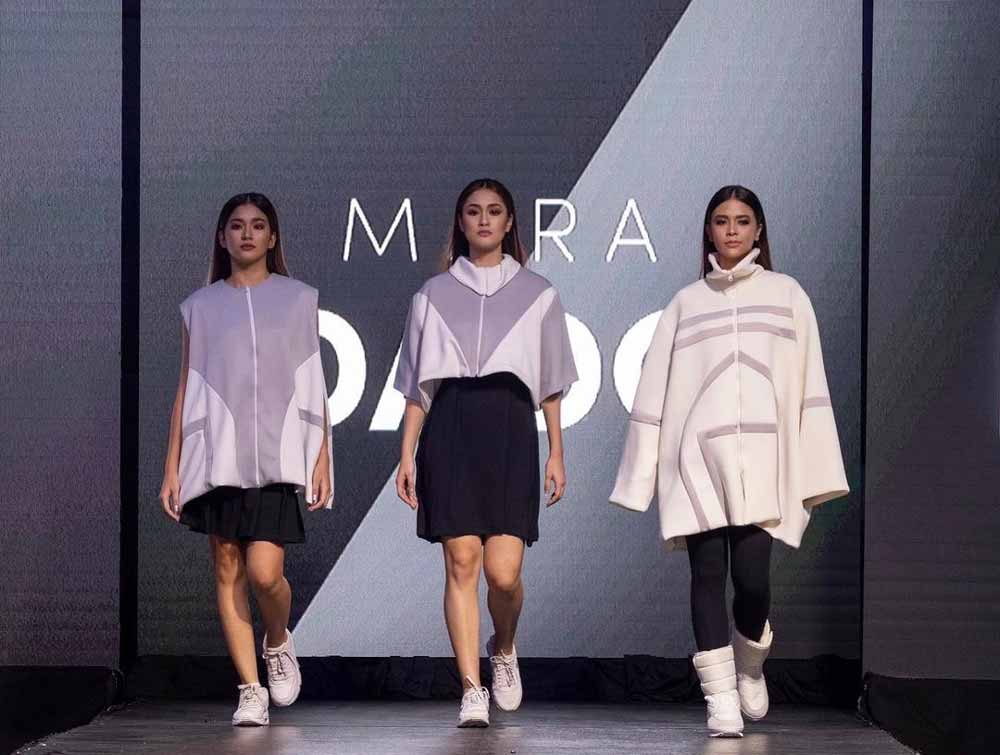 TRACY MAUREEN'S RELATIONSHIP
Mau is currently in a six-year relationship with her non-showbiz boyfriend Jade Diendo. They celebrated their sixth anniversary last April 8, 2021.
During their fifth anniversary, Mau penned a touching message to Jade, which she shared on her Instagram account.
She wrote, "Happy 5 years didid!! Thank you for sticking around through everything and for being a family to me. You always take care of me and make me happy!
"You get along sooo well with my family, relatives, and closest friends, you treat them like how you treat your own, and for that I am grateful.
"Mommy would've loved you so much if she were still here. You're seriously the kindest, the most supportive, the most patient, the funniest, theeee best.
"Your character and your personality are beyond compare, thank you for being you. I got lucky, i love you hurot!! [emojis]"
TRACY MAUREEN's PAGEANT CAREER
Being a beauty queen runs in her blood. Her late mother Chona was once a Binibining Cebu finalist and named as one of Cebu's Five Prettiest during her time.
Mau's first foray into pageantry was when she won as Miss TC 2011, a pageant held at her college.
Post-college and working, she took it to the next level.
She joined her BPO company's beauty pageant and then, later, a regional pageant in Cebu.
Mau told Kalami Cebu!!!, "One of my workmates signed me up for the company pageant then I won.
"At that time nag-screening na din ang Miss Cebu they [colleagues] submitted the application for me, I didn't apply for it.
"Since I have a portfolio from our company pageant, they submitted it... everything.
"Then, I just got a call saying that I have scheduled for final screening na."
She later added her thanks to her workmates at the BPO company, "They are the very reason why I'm here.
"I will never forget how I came to this point. I still consider them as my core group."
In 2017, Mau represented the municipality of Argao and ranked 6th place in the Binibing Cebu pageant.
In 2018, she competed in the same pageant and ranked 3rd place. This time, she was crowned as Binibing Cebu Charity 2018.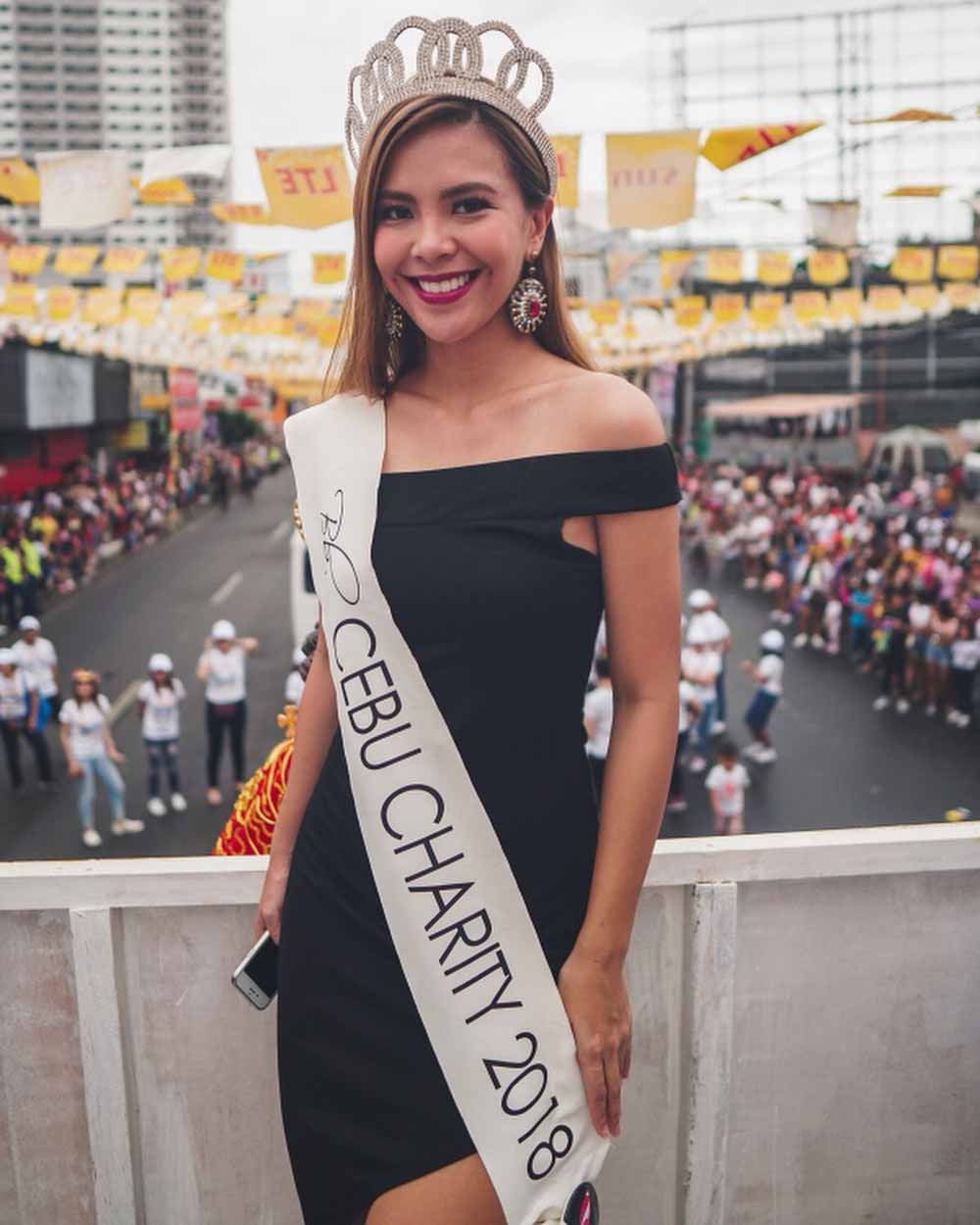 In 2019, Mau decided to compete at a national level and joined Miss World Philippines. She represented Cebu City in the pageant and had a top 12 finish.
Michelle Dee was eventually named the winner of the pageant's 9th edition which was held at the Araneta Coliseum on September 15, 2019.
In 2020, she joined the first edition of the Miss Universe Philippines. She ended as one of the Top 16 with Rabiya Mateo from Ilo-ilo City taking home the crown.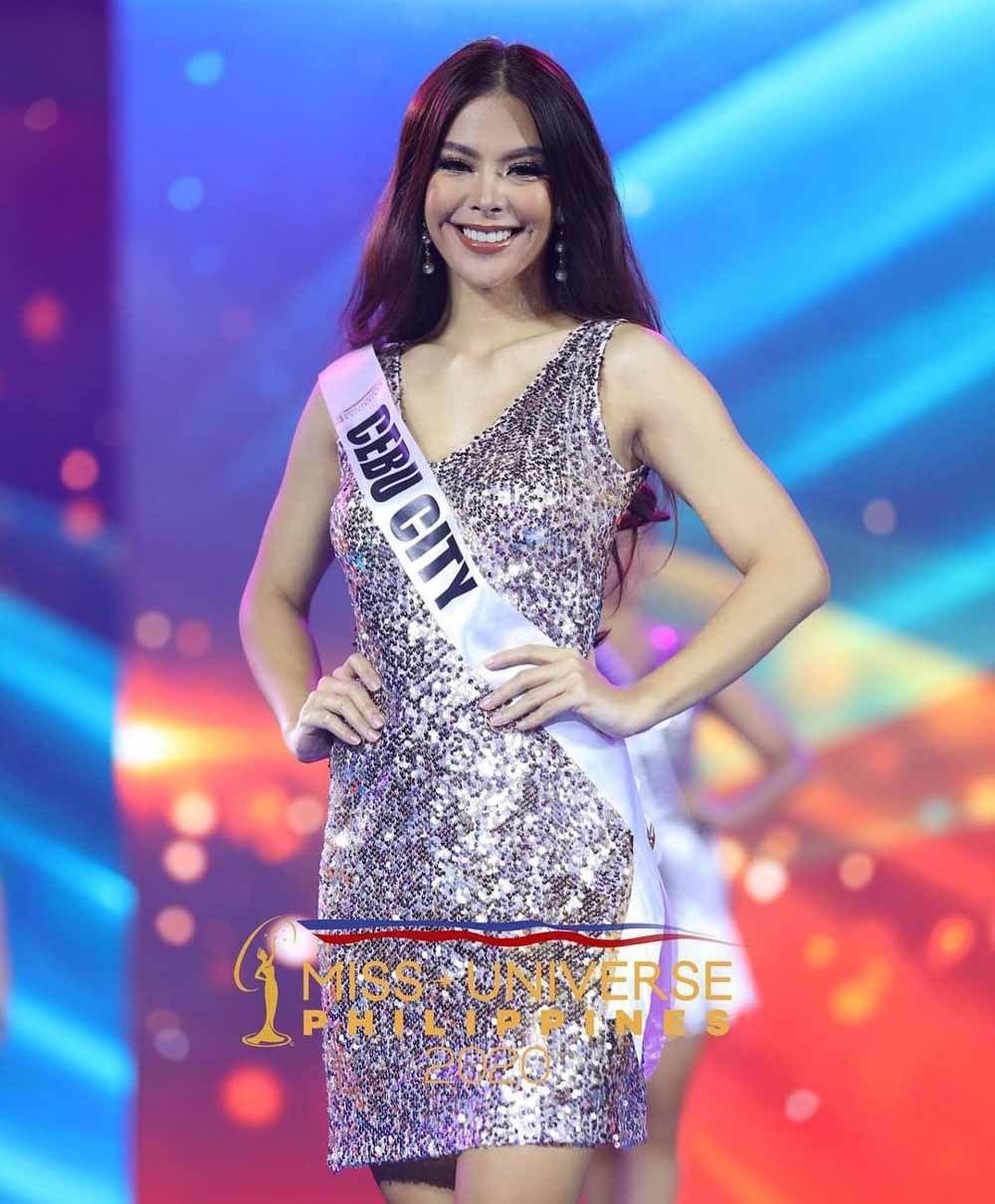 Mau's pageant journey didn't stop there as she tried to join Miss World Philippines for the second time.
Ultimately, Mau was crowned as the Miss World Philippines 2021, on October 3, 2021, in Subic, Zambales.
During the question and answer round, the actress Elisse Joson asked Mau: "After we go through this pandemic, what would you want us to learn from it?"
Her winning answer: "After this pandemic I hope that we never take for granted the family that we have, taking care of our health and taking care of the people that protect us—our leaders, our front liners.
"We should always give importance to those people. We may not see the efforts that they give out but most definitely they are our modern heroes and for that, we should always be grateful and we should always stick to them, stick with them, and pray for them."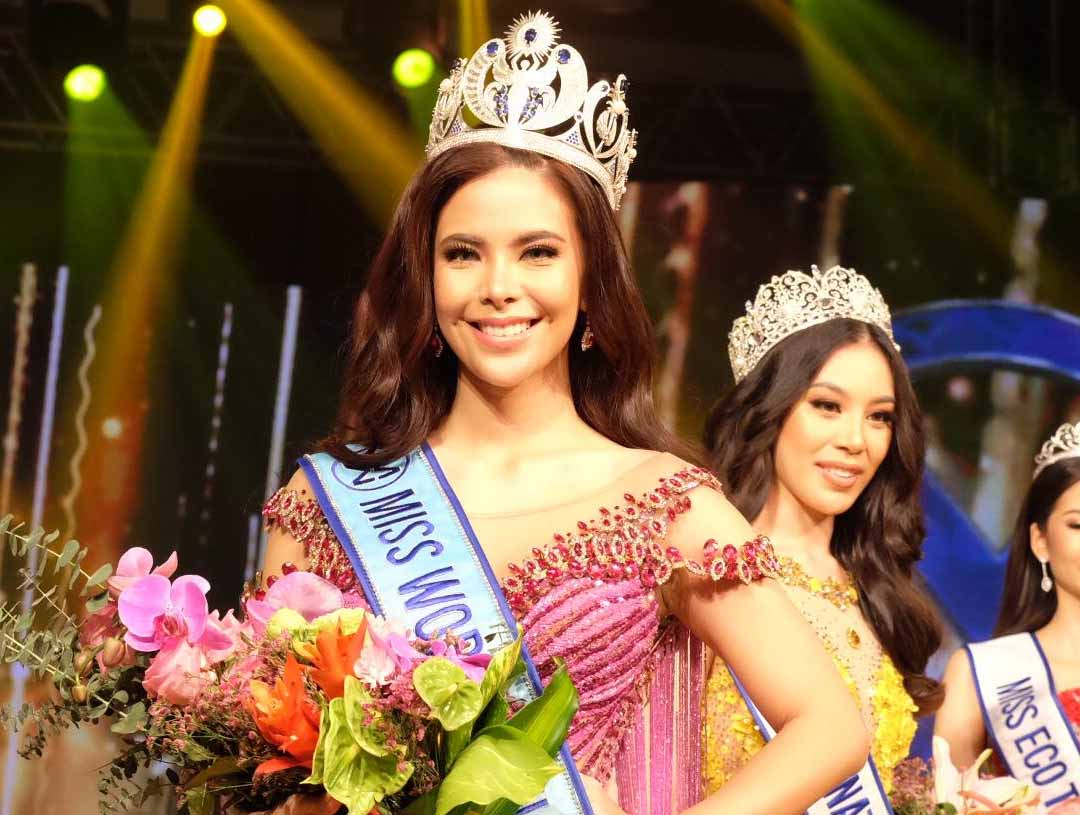 Aside from winning the crown, Tracy also bagged several other special awards, including Miss Blue Water Day Spa, Miss Artopian International, Miss Bench, Miss Dermfix, Best in Swimsuit, and Best in Beach Body.