Artist Isabel Santos, 31, is rumored to be the new ladylove of John Lloyd Cruz, 38.
When several photos of John Lloyd began appearing on Isabel's Instagram feed, eagle-eyed netizens immediately took notice.
Their speculations that the two may be an item grew to fever pitch when John Lloyd showed up with Isabel at a Christmas party with his colleagues.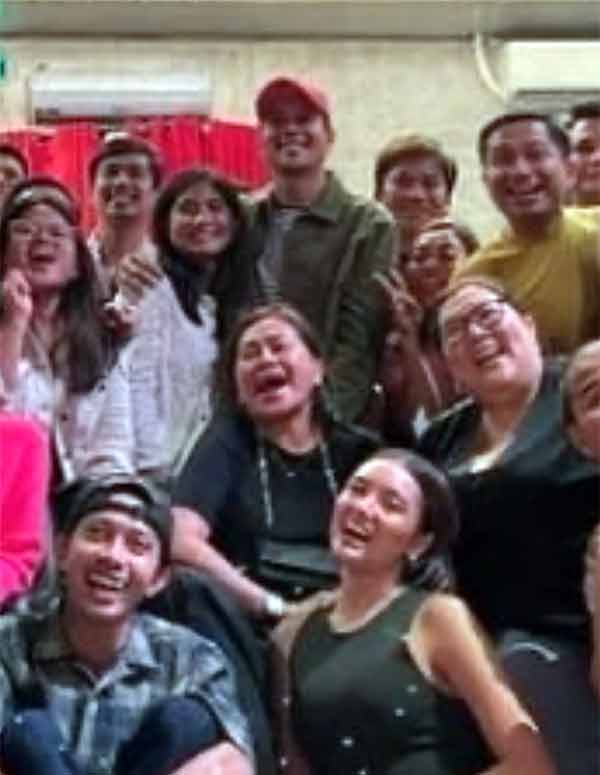 It's still not clear how long have John Lloyd and Isabel known each other.
What is known is that they were both part of a group exhibition in Makati in which John Lloyd showed his works in photography.
The event marked the actor's debut in the art scene back in September 2017.
So who is Isabel, the artist who seems to have captured the heart of a certified celebrity A-lister and matinee idol.
Born on June 11, 1990, Isabel comes from a family of renowned artists.
She is a granddaughter of the late Mauro "Malang" Santos, an award-winning cartoonist, illustrator, and painter.
Malang's popular comic cartoon series included Kosme the Cop - Retired (1947-1965), Chain Gang Charlie (1955), and Beelzebub (1959-1962).
His paintings bear his trademark use of vivid colors, patterned shapes, and vignettes of Manila folk culture in gouache paint.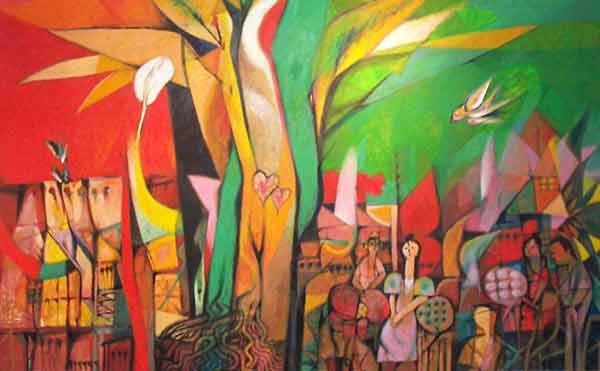 Isabel's father is Soler Santos, an established artist and owner of the West Gallery in Quezon City where John Lloyd launched his first solo exhibit in 2019.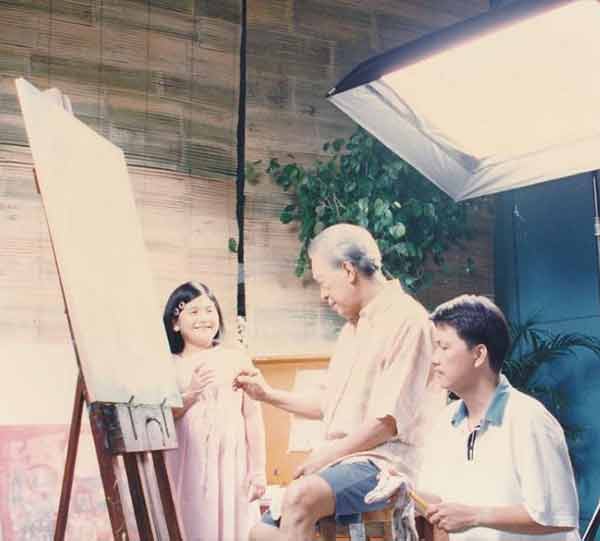 Her mother Mona Santos is also a painter.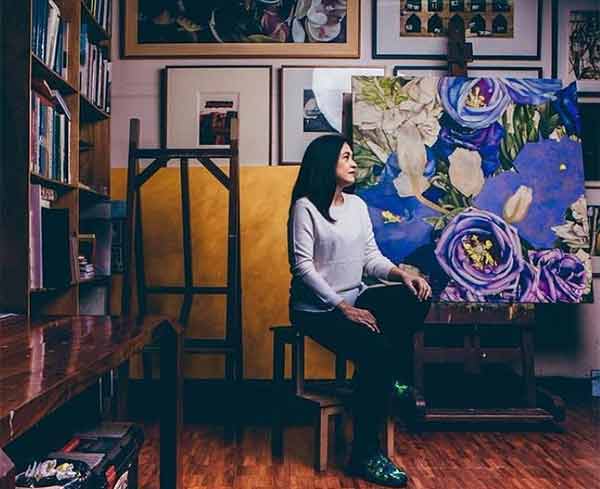 BECOMING AN ARTIST
Bred in the arts, Isabel took a different turn when she studied European Studies at the Ateneo de Manila University from 2008 to 2012.
She soon realized that her heart was not in the course, but Isabel stuck it out just so she would finish college on schedule.
After her graduation, during her first trip to Europe with her family, Isabel discovered her true calling.
She said in a video interview with FEU art students, "As in puro museums ang ginawa namin dun. Dun ako parang, 'I really wanna do this.'"
The video was uploaded on FEU's YouTube Channel in March 2021.
To immerse herself further in the arts, Isabel shared in the interview that she attended residencies in New York, Marnay sur Seine, and Berlin.
Acknowledging her lack of formal training in Fine Arts, Isabel said she's is still finding her way around the various styles in painting.
"Siyempre intimidated ka muna. So mas mga pens, paper, collage muna ako.
"And then nag-evolve sa acrylic, palaki ng palaki yung work, mas nagiging confident na ako.
"Then nung pandemic, nag-try din ako mag-silk screen, nag-dye ako ng fabrics. Paiba-iba."
Based on her portfolio, Isabel joined her very first group exhibit in 2013 in which her medium was pen on paper.
Seen here is one of her artworks with a German scribble "AM LIEBSTEN ERINNERE ICH MICH AN DIE ZUKUNFT" or "I LOVE TO REMEMBER THE FUTURE."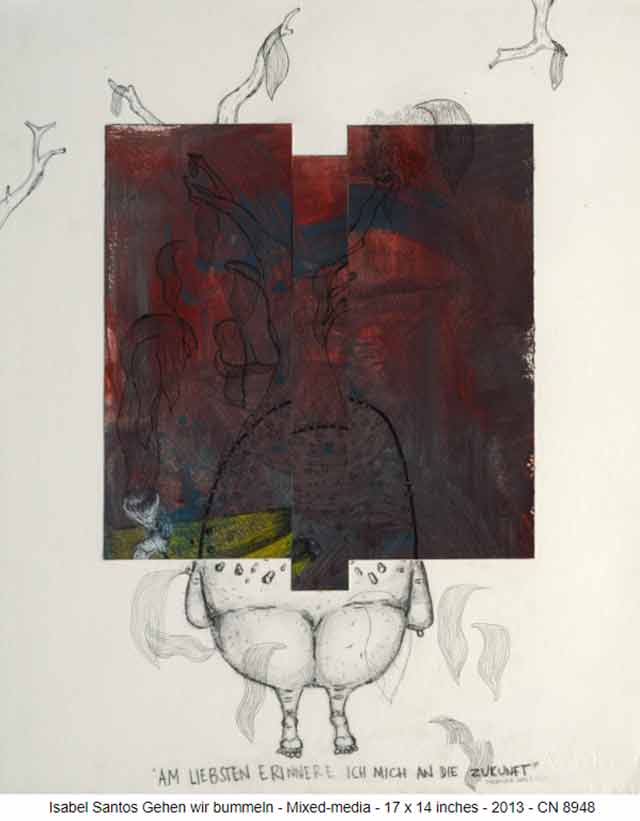 ON DEALING WITH CRITICISMS
Isabel has been an exhibiting artist since 2013.
However, Isabel admitted there was a time she wanted to give it all up when the pressure of belonging to a family of successful artists had seemed insurmountable.
She told the FEU students, "Oo, kasi minsan parang nako-compare ka sa family mo, or ikaw kino-compare mo mismo yung sarili mo sa family or sa mga ka-age mo like yung success nila.
"Kasi siyempre people know... Well, I hope they know my works, pero they don't know my face so they're gonna look at my work.
"'Tapos may konting comment diyan, 'tapos maririnig mo."
According to Isabel, she steeled herself and has long learned to take criticisms in stride.
She said, "I've grown to listen to the voices that are important.
"Kunwari, fan ako ng isang artist, 'tapos nagustuhan nila [yung work ko]. That's more important than [comment from] someone I don't know.
"As a person, you have your own preferences so I dont blame them kung di nila gusto yung work ko.
"Ako rin naman I don't like everything. Di ko na lang pine-personal."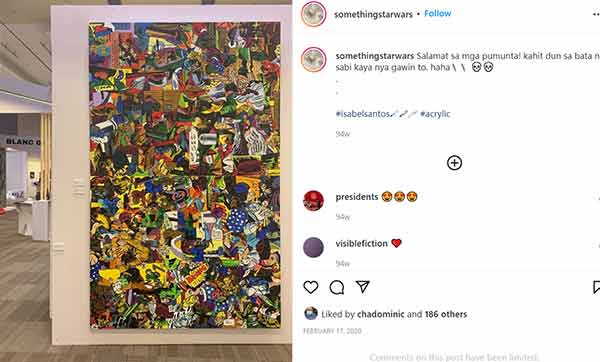 ISABEL'S WINNING MOMENT THIS 2021
One of Isabel's career milestones was when she won the 2020 edition of Uniqlo's UT Grand Prix T-shirt design contest with the theme "Draw Your World."
The Japanese clothing brand partnered with the Museum Store of the Museum of Modern Art (MOMA) in New York City.
Among 10,000 contestants, Isabel's entry "A Fortune In Jewels Kept In Your Safe" was announced the grand winner last March 2021.
She was awarded a cash prize of PHP1.5 million.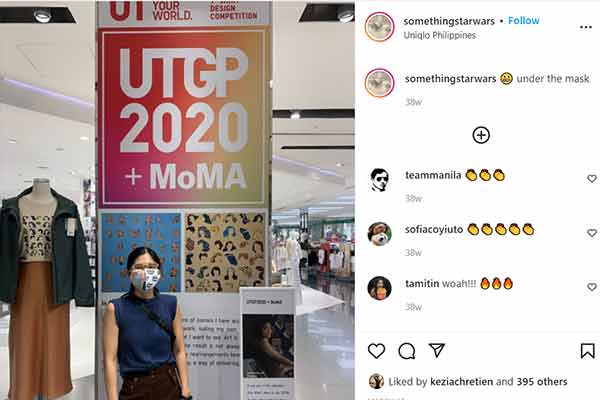 The winning T-shirt's front design was a collage culled from various comics around the world of the different hairstyles of women in the '50s and '60s. The back design showed the faces sans the hair of the women.
Isabel described her approach as "deconstruction and fragmentation" or a practice of rearranging images in order to take away what's not essential and then make sense of the unfamiliar in a new light.
What made her win more meaningful to Isabel was that the American conceptual artist Lawrence Weiner—who died at the age of 72 on December 2, 2021—was one of the judges in the contest.
"One of my favorite artists, judge pala siya sa UTGP, so parang big vote of confidence na napili ako kasi galing sa kanya.
"Si Lawrence Wenier yung isang judge, I was so shocked. I was so happy.
"Hindi lang niya nagustuhan yung work ko, isa siya sa pumili sa akin," said Isabel in the same March 2021 interview on FEU's YouTube Channel.
Her entry for the shirt design contest was actually a painting that she showcased in a local exhibit in 2018.
Describing this artpiece, Isabel said, "Art is always an extension of my person, even if the result is not always obvious.
"Through these collected images, my rearrangements become ways of communicating what I want to say, a way of delivering my vision to others."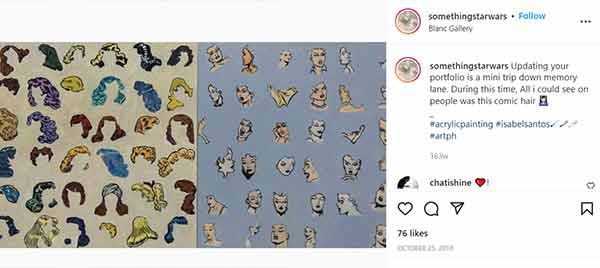 MORE OF ISABEL'S ARTWORKS
Isabel said images of women are often used in her artworks.
Seen here is her 2018 painting Legacy of My Youth showing an obscure face of a woman.
"I like blurring image associations, picking certain things, but then ultimately covering it up to make it into a background.
"Image may contain a jumble of idea and styles that are my own but cannot be categorized clearly."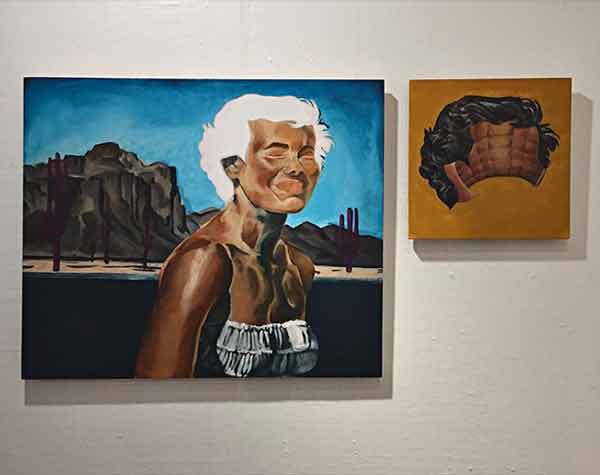 Another painting from the same 2018 exhibit was the Collection of Images To Rebuild Me, which Isabel said was "a study of certain images and colors that go together."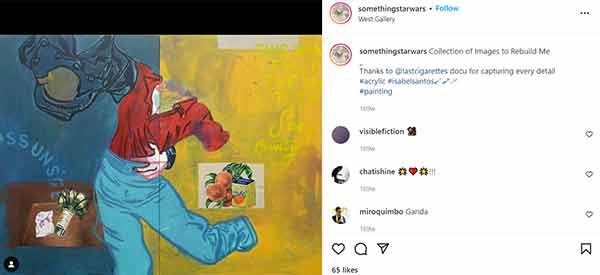 In 2019, she also made artworks inspired by her sleepless nights.
This painting of a woman's legs, titled Always In Secret, was one of her favorites.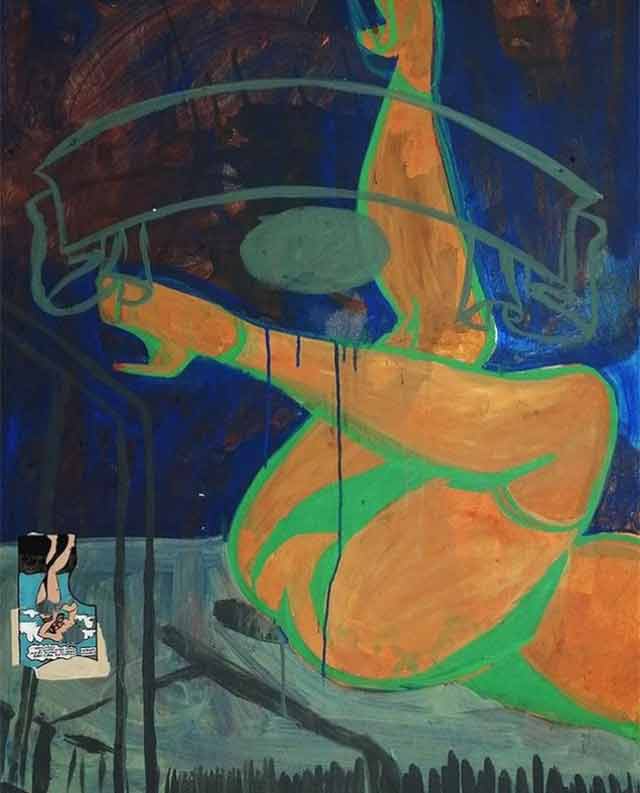 Here's another set of paintings from her 2019 exhibit: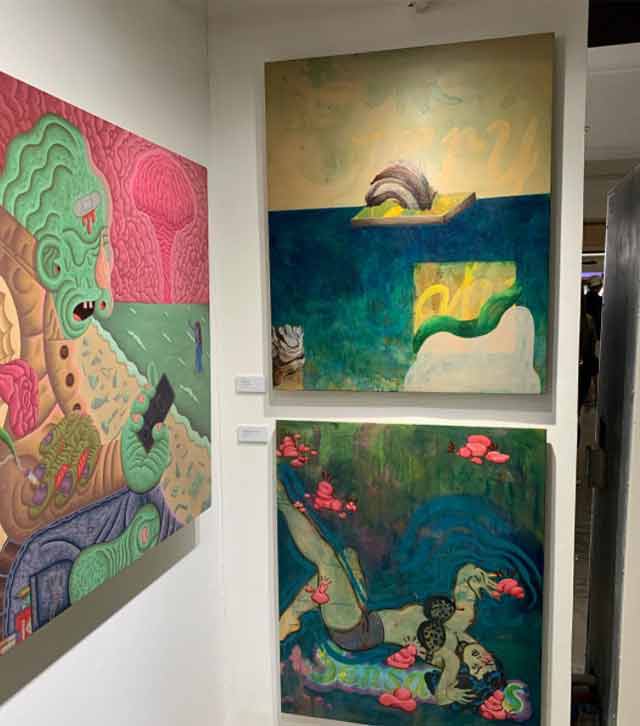 ON ISABEL'S OTHER LOVES
Looking at Isabel's Instagram feed, one would instantly notice she has no qualms about sharing her works in progress.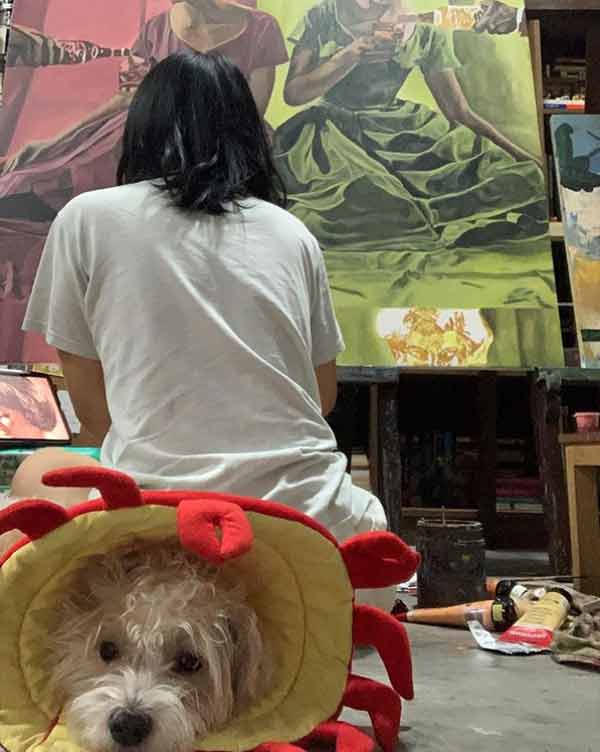 Her constant companions are her beloved fur babies Noah and Benny, the same dogs seen with John Lloyd in Isabel's IG posts.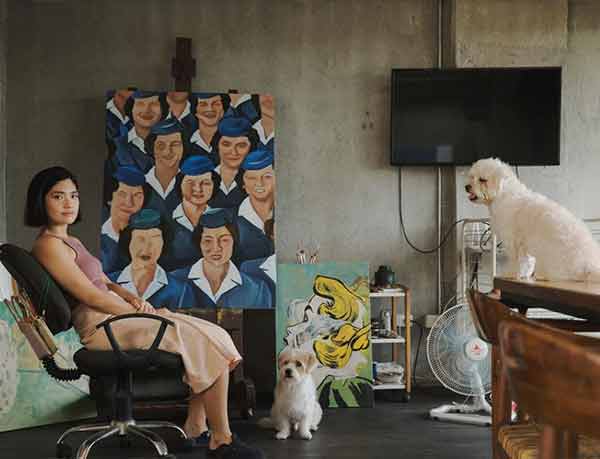 Apart from paintings, she also does comics featuring her day-to-day adventuries with her cute dogs.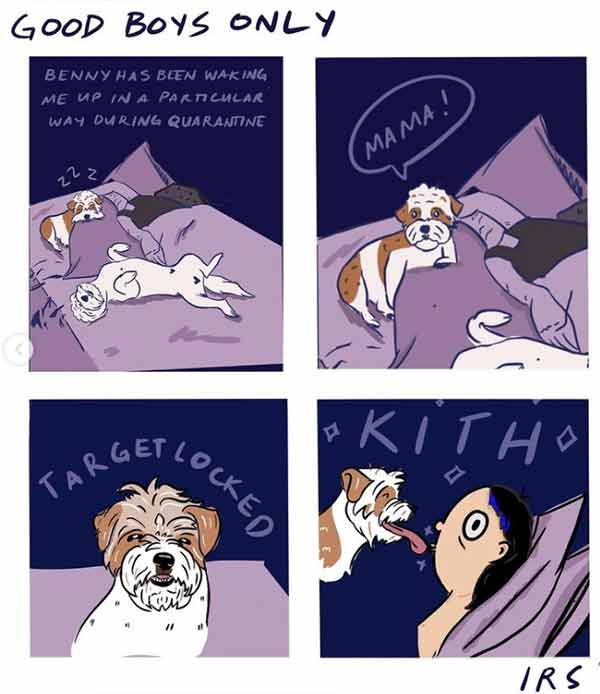 As seen in her other photos, Isabel enjoys playing with her makeup when she feels like it.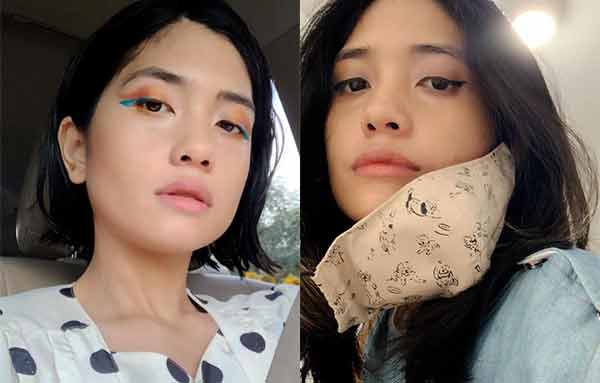 She's also a self-confessed fan of champion tennis player Roger Federer.