Miss India is the new Miss Universe 2021!
Harnaaz Kaur Sandhu bested more than 70 other candidates at the recently concluded Miss Universe 2021 pageant.
Born on March 3, 2000, the 21-year-old model is the third Miss India representative to win the crown, following Sushmita Sen in 1994 and Lara Dutta in 2000.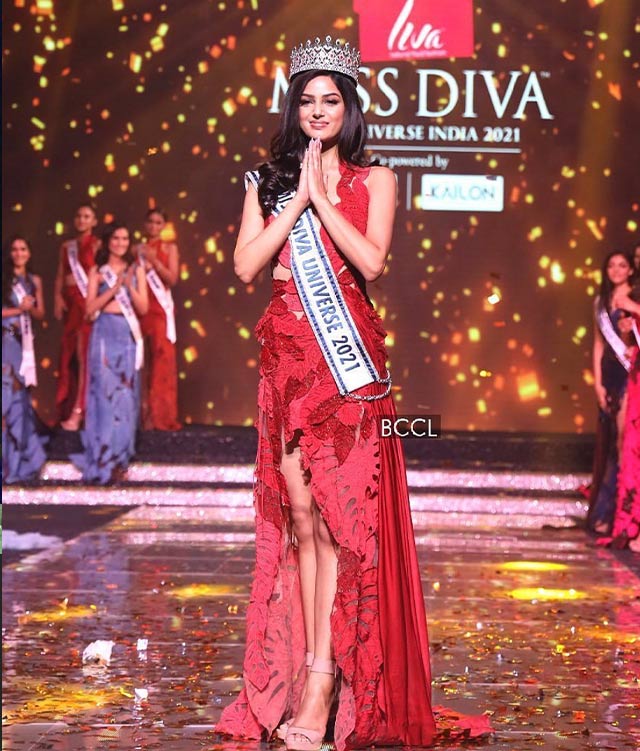 Before joining Miss Universe, Harnaaz was pursuing a master's degree in public administration.
She was not new to pageants, having won a couple of titles in the past such as Times Fresh Face in 2017, Femina Miss India Punjab in 2019, and Miss Diva Universe 2021.
Winning the Miss Diva Universe 2021 title paved the way for her Miss Universe journey.
PEP.ph (Philippine Entertainment Portal) takes you beyond these well-known facts about the newly crowned Miss Universe 2021 with these interesting facts.
She is a dog-lover
Harnaaz has many photos of herself with dogs on her official Instagram account, @harnaazsandhu_03.
In one of these posts, her caption read (published as is), "Dogs do not make our whole life, but they make our lives whole. He's a star. LOVE YOU ROGER."
In another post, she said, "A dog is the only thing on earth that loves you more than he loves himself!"
She also has a soft spot particularly for stray dogs, as she revealed in an Instagram post that she feeds the stray dogs in her locality.
These acts of kindness to ward animals "gives me immense happiness and contentment..."
She joined and won a talent search in 2018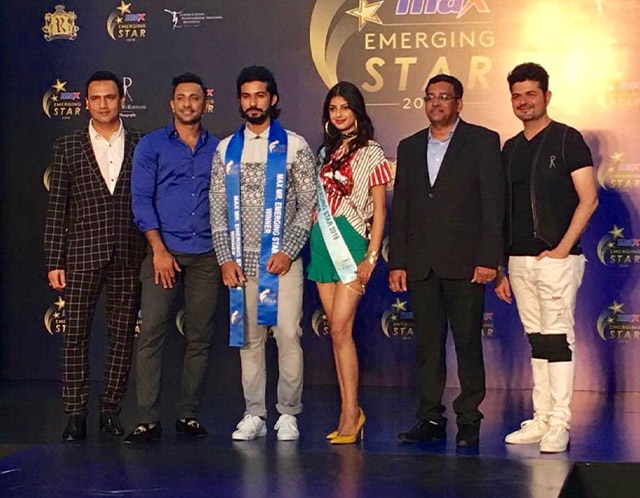 In 2018, Harnaaz joined Max Emerging Star 2018, a talent search by Max Fashion, one of India's leading fashion brands.
Based on information provided by Max Fashion, the search provided "...the perfect platform for India's aspiring actors, dancers and fashion enthusiasts to fulfill their dreams and get groomed for superstardom."
The contest aims to grrom emerging stars for superstardom and offer the "perfect platform to showcase their style quotient as well as acting and dancing skills."
Harnaaz emerged as the female winner.
Her mother is a gynecologist
Harnaaz's life has been greatly influenced by her mother, Ravinder Kaur Sandhu.
According to Harnaaz's profile in the official Miss Universe website, "Harnaaz draws her inspiration from her mother, who broke generations of patriarchy to become a successful gynecologist and led her family.
"Driven to support other women the same way, Harnaaz grew up working with her mother at health camps addressing women's health and menstrual hygiene."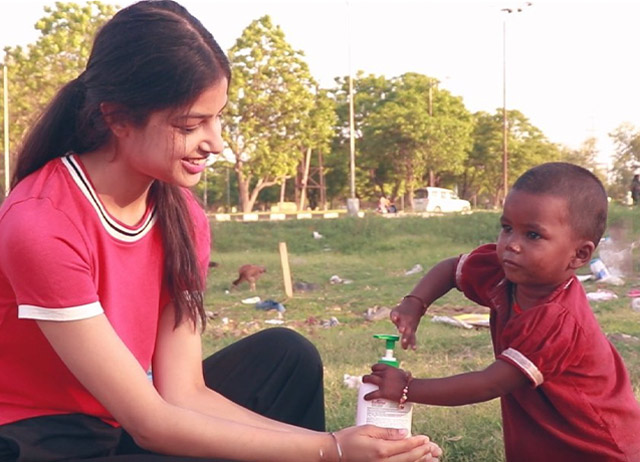 Good hygiene, especially hand hygiene, has become one of Harnaaz's advocacies.
Harnaaz shared on her Instagram account that she collaborated with a non-government organization (NGO) and medical professionals to spread hand hygiene awareness, especially among slum dwellers.
She WILL star in two Punjabi films SET FOR RELEASE in 2022
Although she is new to show business, Harnaaz has already shot two films, both are scheduled to be released next year.
The movies are titled Yaara Diyan Poo Baran and Bai Ji Kuttange.
She has a lot of hobbies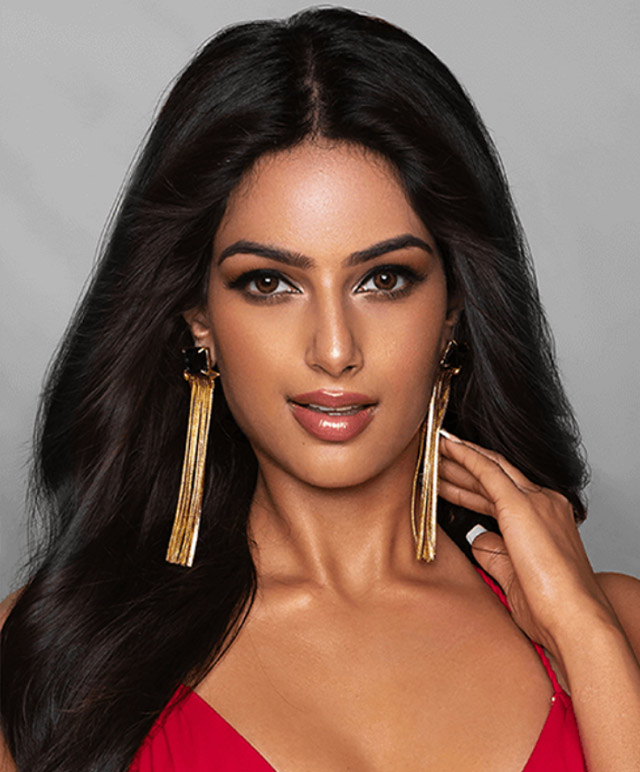 According to Harnaaz's Miss Universe profile page, the beauty queen loves to do these things in her spare time: enjoying the company of her friends, yoga, dancing, cooking, horse riding, and playing chess.
She also loves the water and considers herself a "water baby," as she "never misses a chance to jump into a pool to rejuvenate herself."
Her favorite celebrity is Priyanka Chopra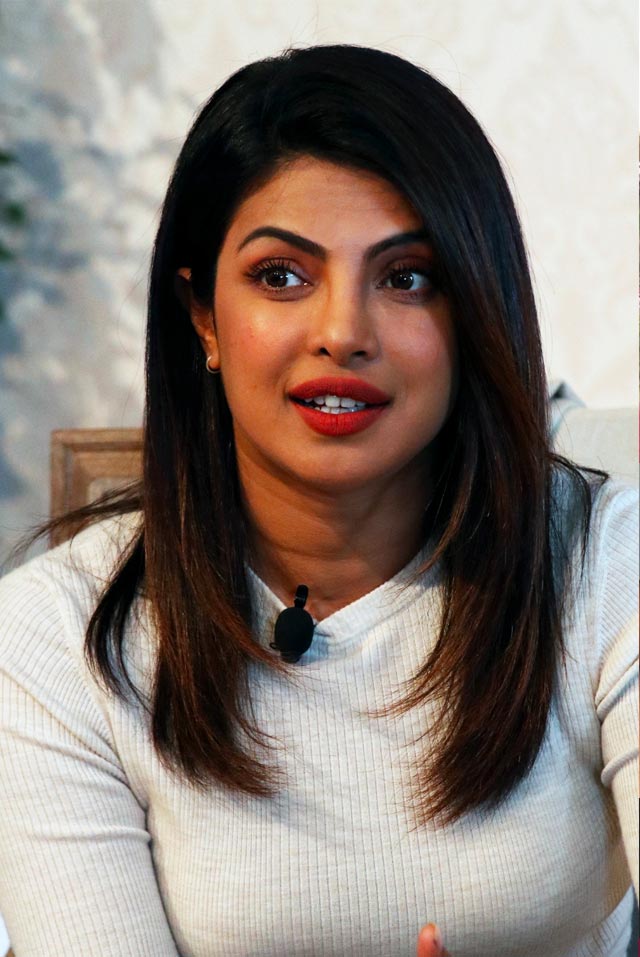 Her profile on the Miss Universe official website also revealed that her favorite actress is Priyanka Chopra. The Indian actress and model is also a beauty title holder (Miss World 2000).
Harnaaz's profile page further reveals that "...she draws inspiration from her [Priyanka's] body of work."
Other facts
The website of Miss Universe also revealed some interesting details about Harnaaz:
She is a strong advocate for women's empowerment, particularly championing their constitutional rights to education, careers, and their freedom of choice.
She believes in the saying, "Great things happen to those who don't stop believing, trying, learning, and being grateful."
She mimics almost anyone, including animals. In fact, during the Q and A portion with Steve Harvey she gave a sample of animal impersonations.
Harnaaz told the audience, "Brace yourselves, everyone," then she began doing a "meow" sound and imitating a cat's hand position!
She is a closet singer.
She loves writing couplets in her mother tongue Punjabi.