Anji Salvacion has caught the attention of netizens.
As one of the top two winners of Pinoy Big Brother (PBB) Kumunity Season 10 celebrity edition, Anji has captivated viewers with her good looks and sweet singing voice.
PEP.ph (Philippine Entertainment Portal) gives you what you need to know about the singing sweetheart.
BIOGRAPHY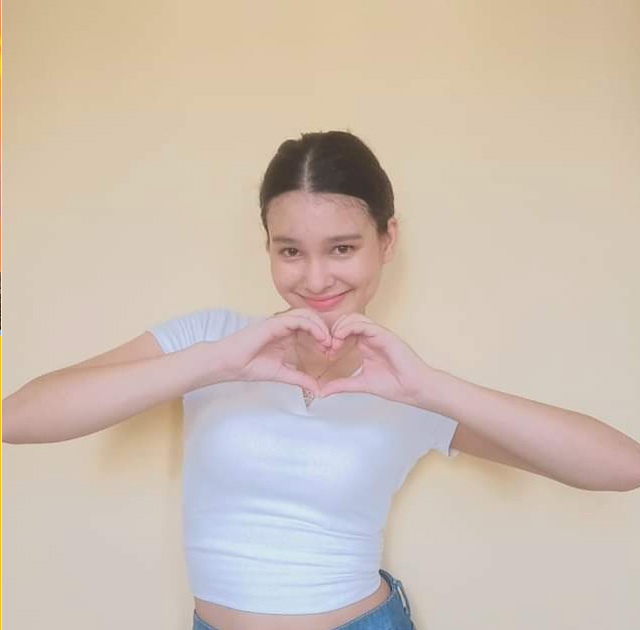 Anji Salvacion, whose real name is Angie Kristine Allen Salvacion Gorbulev, was born in Surigao City on September 24, 2002, but grew up in the island of Siargao.
In one of her vlogs, she explained how her name came to be. She told the story of how her parents saw letters as they were looking up at the ceiling: her mother saw the letters G, I, and E, while her father saw the letters A and N. When they looked it up, they found out that the meaning of ANGIE means "angel of God".
Meanwhile, Kristine and Allen came from her grandmother and grandfather's names, respectively.
Anji has one younger brother, and they were born 11 months apart. She was only 8 years old when their father left, and that was the last time they saw him.
SHOWBIZ CAREER
In an attempt to find her father, Anji joined the reality singing contest Idol Philippines in 2019.
This marked the beginning of her showbiz career, as she took on extra roles in commercials and worked as a body double, earning PHP 30,000 a day.
Her PBB stint proved to be her biggest break.
Currently, Anji is part of the new breed of singers of ASAP Natin 'To. She is also a member of Squad Plus, a group of young and upcoming celebrities, together with KD Estrada and Sam Cruz.
Fun fact: she used to be a double body of Sam, who is now one of her closest friends.
Anji's main goal in life is to be able to buy a house for her mom.
ANJI IN PBB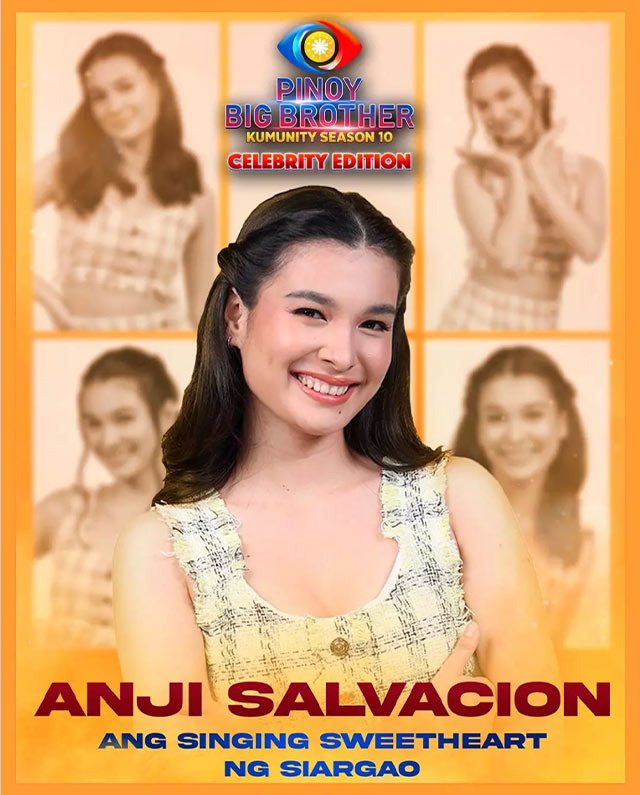 With the moniker "Ang Singing Sweetheart ng Siargao," Anji was officially introduced as a new celebrity housemate on October 6, 2021.
Although nominated for eviction six times, Anji stayed inside the Bahay ni Kuya for 79 days. Eventually, she and Alyssa Valdez emerged as the top 2 winners of the celebrity edition, and they scored the chance to achieve the Big Winner title.
Anji took to Instagram to thank the fans who voted for her.
She wrote (published as is), "It's my first day out here in the outside world and words cannot describe how blessed, grateful and Ioved I feel right now.
"Maraming maraming maraming salamat po sa lahat ng mga sumusuporta sa akin since day one of my journey hanggang sa last day ko sa bahay ni kuya.
"I'm sorry I felt so overwhelmed today I haven't really been able to be active sa social media. Again thank you so much I genuinely appreciate each and every one of you I love you all [heart emojis]"
SONGS
As a recording artist, Anji has recorded numerous original soundtracks, including the song "Buo" from the series Marry Me, Marry You, which stars Janine Gutierrez and Paulo Avelino.
The song "Keeps on Coming Back" is an original soundtrack of the series Unloving You, top billed by Loisa Andalio and Ronnie Alonte. It's a song that Anji dedicates to her father.
She and KD Estrada have also recorded "Don't Be Afraid," which is an original soundtrack of the series My Sunset Girl starring Charlie Dizon and Jameson Blake.
Anji and KD Estrada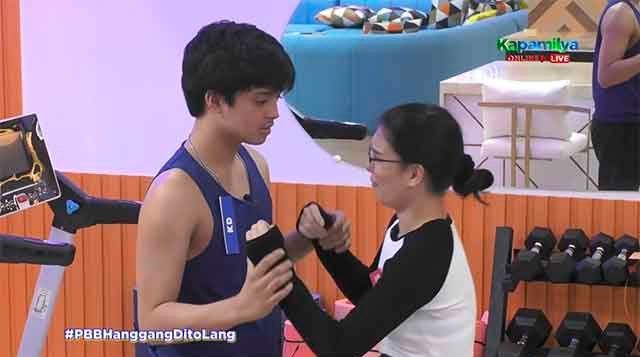 As they spent time together in ASAP and Squad Plus, Anji and KD had a close relationship before becoming housemates in PBB.
However, the two have already parted ways.
It can be recalled that KD had gone through anxiety, and this affected Anji a lot. This caused her to stay away from him.
Inside PBB, the two had a heart-to-heart talk, where Anji admitted to KD that they could never be together.
She said, "I wanted to say this to you, there will never be a chance for us to have a romantic relationship.
"I care for you as a friend, the thing that I can offer you is my friendship and I hope you will understand that talaga."
After a few more exchange of words, Anji reiterated herself by saying, "I hope you understand that. Friendship is all that I can offer for you.
"I'll respect you as a friend and I hope you'll respect din my decision and I hope that you will respect yourself by moving on."
When KD asked, "Can you at least tell me why you can't?"
Anji responded, "It's because this is not what I came here for, because I don't want pala this kind of relationship."
The heart-to-heart talk trended online with the hashtag #PBBHanggangDitoLang, where netizens expressed their support for KD and Anji respectively. While many supported and consoled KD, a lot also lauded Anji for her strength and honesty.
Now that Anji is back in the outside world, she is preparing for the next stage of PBB and can be seen back in ASAP Natin 'To.