Trina Candaza, to a lot of showbiz fans, is known as the mom of Carlo Aquino's baby.
Since her sightings with Carlo in La Union made the rounds online in January 2019, it became hard for her to keep a low profile.
And Trina has had a vigilant atitude toward bashers. She confronts them if their comments become too personal.
Two of her posts had unavoidably attracted attention.
The first, which went viral in March 21, was a "prophetic" Facebook post about how she and Carlo became a couple.
The second, which hit the headlines in January 2022, was a cryptic post on Facebook, alluding to a third-party in her three-year relationship with the actor.
Both have not really confirmed their separation, but Trina's recent social-media posts revealed that she and her baby already moved to a new home.
Now showbiz fans have become more curious about Trina, whose personal details can't be searched via Google.
But here's what we know, thanks to social media.
VLOGger AND ENDORSER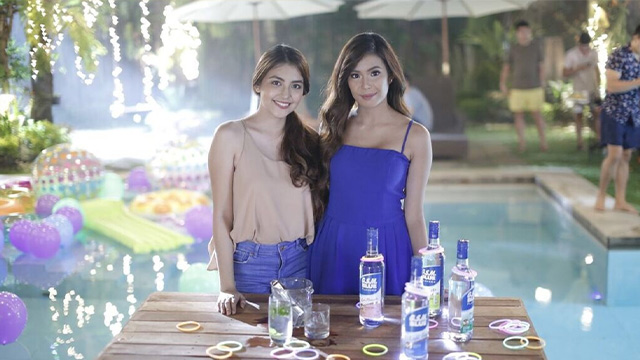 Trina's biggest following is on Facebook (@Trina Candaz's), where she has 360,000 fans.
She also has 153,000 followers on Instagram (@trinacandaza), 108,700 followers on TikTok (@trinacandaza), and 71,000 followers on YouTube (@Trina Candaza).
Trina's vlogs have been giving glimpses of her life as a young celebrity mom to her daughter Mithi.
She also reviews beauty products, and talks about a variety of topics, such as money, boxing, exercising, being a mom, her relationship, and many more.
MOTHER TO MITHI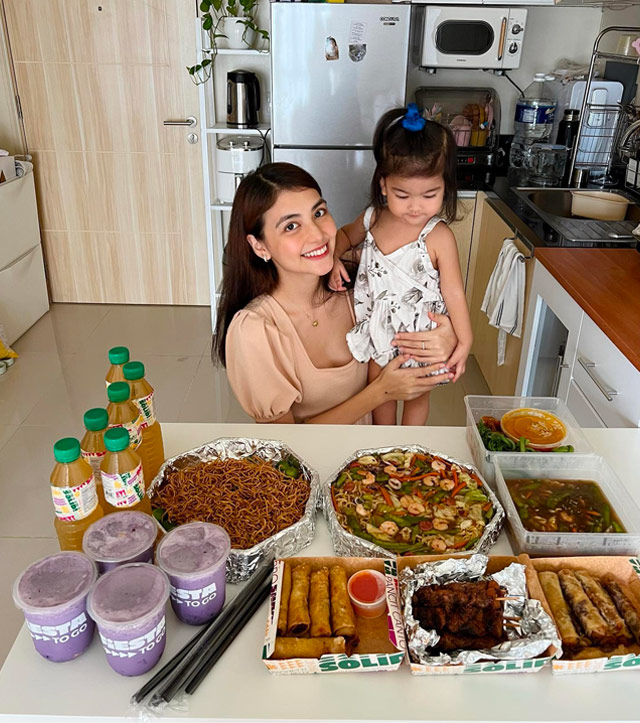 On September 8, 2020, Trina gave birth to Enola Mithi Aquino.
It was Carlo himself who introduced his baby girl on his Instagram account, uploading her photos on September 13, 2020.
The news came as a surprise to everyone because Trina's pregnancy was not publicly known.
On September 19, 2020, Trina put out an Instagram video documenting her pregnancy.
The vlog showed months of check-ups with Carlo by her side, and the couple's first days as parents taking care of Mithi.
She wrote in her post (published as is), "Thank you to all the people who have been part of my pregnancy and respected our privacy.
"To My friends, thank you for always visiting me, even if I'm 30km away [emoji] To my Family, thank you for always being there [emoji] to Pem thank you for cooking everything that I crave! [emoji] and to Love, thank you for working hard [emoji]."
In another Instagram post, Trina said she learned that she was pregnant in January 2020. By then, she was already five weeks pregnant.
On April 11, 2021, Trina and Carlo both posted on their Instagram Stories how angry they were about death threats directed at Mithi.
Carlo was the first to post and express his outrage.
"Nakakagalit. mga ganitong klase ng basher mga salot kayo.
"Puro kayo fake account, pero takot na takot ipakita mga pag mumukha niyo."
Trina reposted Carlo's message on her account.
AS PARTNER OF CARLO AQUINO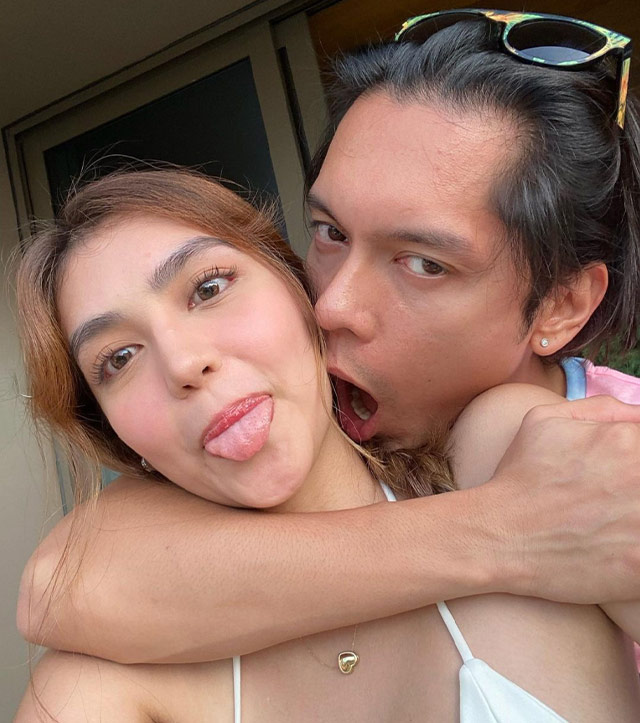 Using her Instagram Stories on October 1, 2020, Trina admitted that they officially became a couple in January 2019, even though they met as early as May 2018 in a car show.
Their relationship was controversial because it appeared to have been the reason for the falling out between Carlo and Angelica Panganiban, collectively known as CarGel.
Angelica and Carlo appeared sweet after starring in the September 2018 movie, Exes Baggage.
However, at some point, their relationship turned sour, and Angelica even said she doesn't want to work with Carlo again.
Fast forward to January 2022, a basher would tell Trina, "Karma is a bitch talaga. Ayos lang iyan! Pumatol ka nga kay Carlo noon nung sila pa ni Angelica, eh..."
Trina's reply shed light on what possibly happened in 2018 (published as is). The glaring detail was: Carlo and Angelica never got back together.
She wrote, "huh? hindi naman sila nagkabalikan, sa kin nag-commit tas ang labas ako pa ang nang-agaw. I kept quiet that time para kay Carlo, pero wala akong inagaw."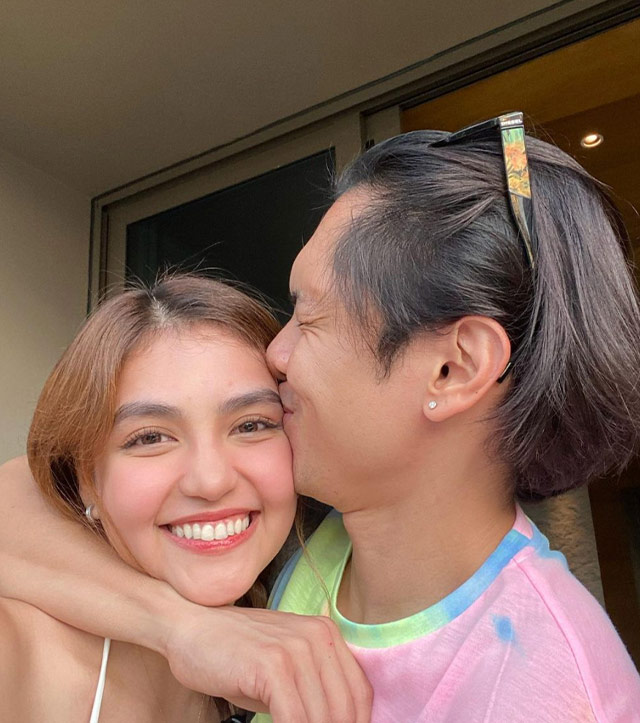 It was Carlo who confirmed their relationship on his 34th birthday in September 2019. He posted a picture with Trina for the first time.
The actor also said he wants to marry Trina on the top of a mountain.
However, breakup rumors about Trina and Carlo are now abound.
On January 28, Trina said in a Facebook post, "You will really know your worth to your partner if ano magiging actions niya pag wala ka na sa kanya.
"Kung may pinupuntahan na agad na babae…
"Wag na kayo umasang mag babago pa yung jowa niyo na sakit sa ulo, hindi na yan mag babago."
Trina's recent posts and updates showed that she is not in the house where she and Carlo used to live.
Netizens also noticed that the family did not have any New Year or Christmas family photo, unlike in 2020.
On January 29, Trina updated her Facebook account with a vlog she first posted on YouTube. The vlog showcased her new home.
Trina said in the video, "Hi, everyone! Obviously we moved to a new home. Bago na yung tinitirhan namin.
"And dito ko pinili kasi if ever na mag-face-to-face, at least malapit na lang ako sa school at mabilis akong makauwi kay Mithi."
The vlog did not mention Carlo in any way.
Also on January 29, Trina updated her Instagram Stories by posting a TikTok video that had a voice over saying, "She's toxic, right?
"But was she toxic before you lied to her about another female?
"Was she toxic before you took advantage of the trust she had for you?
"Was she toxic before she kept forgiving you for hurting her over and over gain?
"She wasn't toxic...
"You drained everything out of that woman.
"You hurt that woman.
"You lied to her and continue to hurt her and made question her worth.
"Then you expect her to be the same person she was in the beginning?
"Now she's crazy for being this way..."
But all these will remain speculations until Trina or Carlo confirm that they have, indeed, broken up.
In the meantime, Trina said in her recent Instagram post, that she is "looking forward with hope."