"Mag-aartista na ba si Annette Gozon-Valdes?" and "Ano po mga upcoming teleserye ni Madam Annette?" were just some of the amusing reactions to the post of Sparkle, GMA Network's talent management arm, welcoming the network executive to its fold.
Turns out that Annette won't be acting in front of the camera, but will be serving as a consultant for Sparkle to help further reinforce its talent recruitment and development.
Annette will have her hands full starting today, September 1, 2022 when she assumes the role of senior vice president overseeing the network's various departments.
These are Talent Management and Development, Program Management, Human Resources, Legal Department, Worldwide Division, and several network subsidiaries.
The lawyer-turned-network executive brings to the table her long experience working within and outside the network in various capacities.
Currently, Annette is the president of GMA Films Inc., director of GMA Ventures, a trustee of the GMA Kapuso Foundation, and board member of RGMA Network Inc., GMA's radio management and broadcasting affiliate, among others.
Outside GMA Network, Annette is a partner (on leave) in the law firm Belo Gozon Elma Parel Asuncion & Lucila.
She's also involved in the academe, having served as an associate professor at the University of the Philippines, College of Law, where she taught Taxation and Legal History.
We take a look at Annette Gozon-Valdes's valuable contribution to the Kapuso network and her still-growing role as a network executive.
EDUCATIONAL BACKGROUND
Annette attended elementary and high school in Colegio de San Agustin in Makati where she finished valedictorian at both levels.
She graduated cum laude with a Bachelor of Science degree in Management Engineering from the Ateneo de Manila University.
Annette earned her Bachelor of Laws degree from the University of the Philippines, graduating with valedictorian and cum laude honors.
Her next stop was Harvard University in Cambridge, Massachusetts USA, where she obtained her Master of Laws.
KEY PROJECTS FOR GMA-7
GMA Network was undergoing major changes when Annette joined the company in 2000.
It was then in the process of bridging traditional media with emerging technology, particularly the Internet and its growing role as an innovative platform for news, public services, and entertainment content.
Annette played a pivotal role in helping the company navigate the shifting media landscape while continuously finding ways to keep in step with its rival network at the time.
She set up GMA New Media to bring the network's footprint to the digital world.
Annette, as president of GMA Worldwide, helped oversee the distribution of the network's shows in North America, Asia, Africa, and the Middle East.
It can even be said that Annette was among those who had the foresight to bring Korean drama to Kapuso viewers, bringing the hit series such as Full House, Stairway to Heaven, Jewel in the Palace, My Name Is Kim Sam Soon, and Coffee Prince.
Since 2003, when GMA-7 aired Bright Girl, it has boasted of having the most number of Korean dramas dubbed in Filipino compared to other local channels.
Annette as well saw the potential of localizing foreign shows—Marimar, Stairway to Heaven, Endless Love, and the upcoming live-action drama Voltes V Legacy, among others.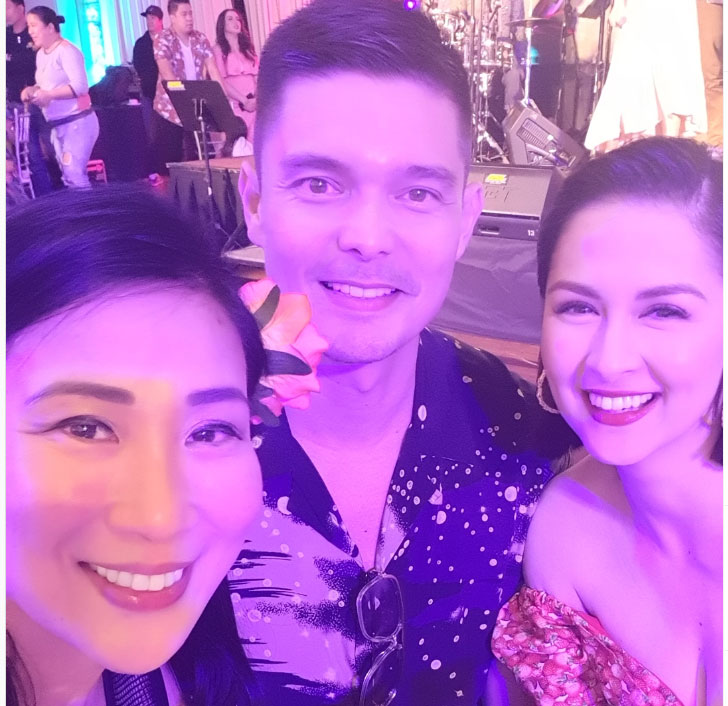 GMA Network scored big in the 2000s when it started producing the "telefantasya" genre, which incorporates elements of drama with magic, myth, and fantasy.
This was an effort to veer away from tearjerker dramas that populate the airwaves from afternoon to evening.
The formula worked wonders for GMA-7 evidenced by the impressive ratings garnered by these telefantasya shows mainly in the prime-time block.
Annette was one of the key people who brought the hit series Mulawin (2004) and Encantadia (2005) into fruition as part of her role overseeing content.
Mulawin in particular was cited by Annette as the "game changer" for GMA as it set the stage for the network's resurgence resulting to growth in viewership here and abroad.
It was said that Annette would read thoroughly the scripts of GMA's drama shows and took part in the conceptualization of some of the programs.
Annette told Fatima Parel of The Philippine Star in 2010, "I love the creative work involved, especially developing story concepts.
"I also love that this industry is very dynamic and fast-paced and that you can see the results of your work very quickly."
She recalled, laughing loudly, "I used to go and watch That's Entertainment, live!"
Already a fan girl when she was a kid, Annette was cutting out celebrity photos in magazines with help from her mom.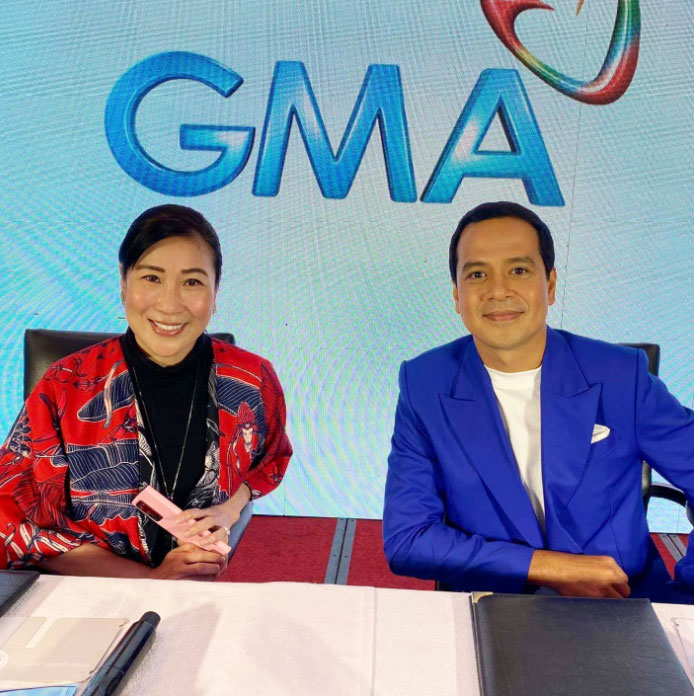 WORKING WITH DAD FELIPE GOZON
Being the daughter and eldest child of lawyer and GMA Network Inc. CEO Felipe L. Gozon, endearingly addressed as FLG by the network's staff, Annette has her fair share of challenges.
To start with, FLG described himself as a stern disciplinarian to his kids when they were growing up.
He told Bayani San Diego Jr. in a 2011 interview for the Philippine Daily Inquirer, "When they were young, I suppose they felt like they were always walking on eggshells.
"They couldn't make any noise when I was asleep. When she was four, Annette got spanked for waking me up.
"But now my apos jump on me while I'm sleeping. They switch channels while I watch TV… I let them get away with everything."
Annette would see more of her father's strict and disciplinarian traits when she joined the network as a programming consultant.
It's not uncommon to see father and daughter clash while discussing matters during company meetings.
FLG told The Philippine Star in 2010, "She is one of the very few people in the office who vigorously argues with me during our weekly program committee meetings, which I encourage, because I get to see the other side of the subject of the discussion."
Annette, for her part, said, "He has very high expectations of everyone. He is also results-oriented.
"He is very argumentative and in every presentation to him, it feels like you're in a courtroom.
"You have to argue with him and prove your point with clear and convincing evidence and arguments before he will accept what you are saying."
Annette, who survived a stroke and underwent a procedure to close a congenital hole in her heart in 2021, has eventually learned to deal with her father's intense work ethic and demanding nature.
After all, Annette herself is a hard worker and very competitive just like her dad.
Running a giant public company in a fickle and cutthroat industry is no joke, and Annette understands the immense responsibility thrust on her father's shoulders.
Likewise, working with her father up close instilled in Annette important values that would come in handy as she now takes on added responsibilities to steer the Kapuso network forward.
"Being ethical and fair in all our dealings with other people," she said thoughtfully.
"Another principle is to always continue to strive for excellence and never just rest on your laurels."