Billy Crawford is making heads turn in the popular dance competition show Danse avec les Stars in France.
His routine with French dancer and choreographer Fauve Hautot has earned a standing ovation and been praised by the show's judges as "moving" and "touching," to boot.
This latest endeavor only proves that Billy at 40 still has plenty left in the tank—an even more impressive achievement for someone who grew up to fame in the heady world of showbiz.
HOW FOUR-YEAR-OLD BILLY BECAME A THAT'S MEMBER
Born in Manila on May 16, 1982, Billy Joe Ledesma Crawford is the son of Iloilo native Mayette Ledesma and American Jack Crawford.
Showbiz came early to Billy after he was discovered at the age of three while singing in a bowling alley on a day out with his mother.
The young Billy somehow found himself in the company of teen stars Robert Ortega and Isabel Granada, who took him along to watch That's Entertainment – the popular GMA-7 variety show hosted by the late German "Kuya Germs" Moreno – in Broadway Centrum, Quezon City.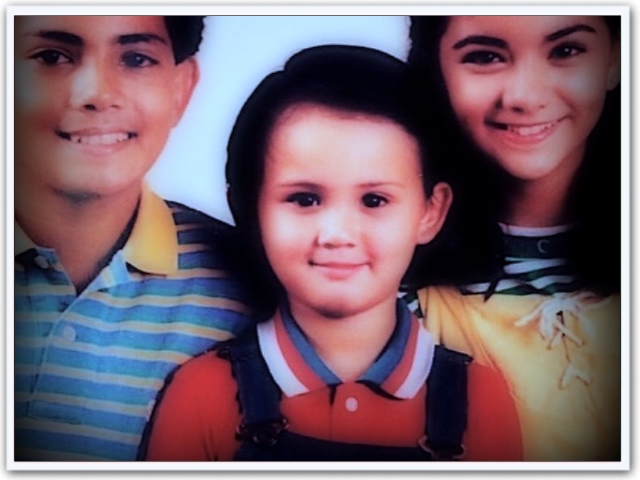 Mesmerized by the bright lights, the palpable energy in the studio, and the glittery outfit of Kuya Germs, Billy was instantly drawn to showbiz and would frequent the show as part of the live audience.
He even caught the eye of actor and That's Entertainment member Niño Muhlach, touted as the "Child Wonder of the Philippines" during his heyday as a child star in the '70s.
Niño, said Billy, called him to go up onstage and let him mingle with the show's stars and loiter around the stage as the program went on.
German Moreno once recalled how Billy would pester him non-stop in an effort to land a spot on That's Entertainment.
"Nung una iyan madalas pumunta sa Broadway [Centrum], kalabit nang kalabit sa akin, 'Kuya Germs, Kuya Germs, kunin mo na ako,'" Kuya Germs looked back in an interview for Jeepney TV.
"Sabi ko, 'Four years old ka lang, e, mga teenagers yung naririto,'" Kuya Germs recalled telling Billy.
"'Sige na, gawin mo akong mascot,'" Billy pleadingly replied.
"E, sa kapipilit, siyempre bata, ginawa ko siyang mascot and nakita ko naman na very talented," acknowledged Kuya Germs, who passed away on January 8, 2016 at the age of 82.
Billy, known to fans as Billy Joe Crawford, was seen every Saturday on That's Entertainment.
He proudly said."At the age of four and a half, natanggap ako, being the youngest member of That's Entertainment."
His That's Entertainment stint opened the doors for acting opportunities as well.
Child star Billy would appear in the films Sandakot na Bala, Pardina at ang mga Duwende, Pahiram ng Isang Umaga, and Bote, Dyaryo, Garapa, among others.
BRIGHT LIGHTS
Billy at age 12 eventually left for the U.S. despite his showbiz career here in the Philippines.
Eager to start fresh, Billy embarked on a singing career that took him not just to America, but to Europe as well.
The former child star even signed up with the Professional Performing Arts School in New York City, where the likes of Claire Danes, Jesse Eisenberg, Britney Spears, and Alicia Keys, among many notable alumni, once attended.
The year 1995 saw Billy become a back-up dancer to his idol, Michael Jackson, at the MTV Video Music Awards held in September at the Radio City Music Hall in New York.
He fondly looked back, "We rehearsed for a good month, for one song. I'd go from school [then] straight there to the rehearsals."
Billy remembered Michael's professionalism and perfectionist nature leaving a lasting mark on him.
"Siguro that was the first job na sabi ko, I really want to be like this person, especially when it comes to work kasi hindi siya late, never siyang na-late," he said about the King of Pop.
"Pinapaulit-ulit niya [yung rehearsal], hindi puwede yung mentality na, 'O, sige, puwede na iyan,' never.
"It has to be 185 percent sure, lahat kalkulado. It was really, really professional, so it was an inspiration for me."
The experience further ignited Billy's desire to slug it out to achieve his goal of making it as a singer and performer on the international stage.
In the meantime, Billy continued to take on odd jobs to earn a living and save money to pay for studio time.
Billy's perseverance paid off in 1998 when he released his first single, "Urgently in Love," dropping the 'Joe' from his pre-pubescent showbiz name.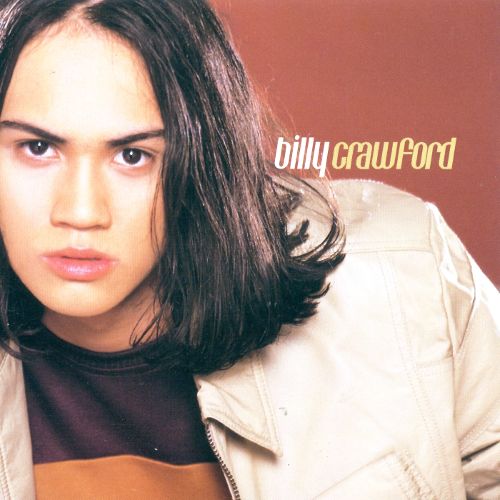 The single would make it into Billy's self-titled debut album released that same year under Richard Branson's V2 Records.
The album also included the "Pokemon Theme," the theme song of the English adaptation of the Pokémon anime shown in 1997.
Billy would release his sophomore record Ride in 2001 and Big City in 2004 still under the V2 label.
Big City—released in France and Asia only—was memorable for carrying the infectious dance track familiar to many Pinoy listeners, "Bright Lights."
Billy's international singing career had its highs and lows.
His albums and singles received considerable attention in some parts of Europe, particularly in the Netherlands, Belgium, Switzerland, Germany, and France.
However, Billy's success in Europe failed to translate into the UK and US charts.
In total, Billy released seven records to date, along with a DVD album titled Big City Tour Live in 2005.
COMING HOME
Billy returned to Philippine TV in June 2007 via the GMA-7 dance reality show, MOVE: The Search for Billy Crawford's Pinoy Dancers.
The show was part of the build-up for Billy's October 6 concert at the Araneta Coliseum titled, Billy Crawford: It's Time.
In October of the same year, PEP reported that he would headline another reality dance contest on GMA-7.
However, much to the disappointment of his mentor, Kuya Germs, Billy signed an exclusive contract with ABS-CBN in April 2008.
For a year, Billy tried his best to make amends with Kuya Germs, who described him, "Walang utang na loob."
Their reconciliation happened on January 10, 2009, at the reunion of That's Entertainment members in Walang Tulugan With The Master Showman.
Meanwhile, Billy came out of the gate running, appearing in the Kapamilya shows ASAP and Pinoy Dream Academy Überture.
He would lean more towards hosting, co-hosting Pilipinas Got Talent with Luis Manzano, and joining the noontime program It's Showtime.
He also appeared in movies such as Moron 5 and the Crying Lady (2012), Momzillas (2013), Moron 5.2: The Transformation (2014), and A Second Chance (2015).
In 2020, with ABS-CBN being shut down after Congress blocked its franchise renewal bid, Billy found himself moving to TV5 to host The Masked Singer and the noontime variety show Lunch Out Loud.
Billy defended his decision to jump to another network in an interview with PEP.ph.
"Definitely loyalty will not put food on the table. I tell you that," Billy explained.
"Yung makikita mong yung pamilya mong may kailangan pa at hindi ka na secure kung nasaan ka, gagawa at gagawa ka ng paraan para maiahon lahat ng taong mahal mo sa buhay,"
Billy's career went full circle after he was named as the host of The Wall Philippines aired on GMA-7.
"It opened again kung ano yung nasimulan namin nung four years old ako," Billy said during a virtual press conference held on August 23.
"So, this time around, nabigyan na ako ng opportunity again, after 30-plus years, na makabalik ako ulit kung saan ako nagsimula."
CONTROVERSIES
Being in show business for almost his entire life, Billy also had his share of headling-hogging controversies.
In 2007, Billy candidly said that model-actress KC Concepcion was a good kisser, further igniting rumors that the two dated during their time in France.
He later apologized to KC and her mom, the Megastar Sharon Cuneta, for the candid remark.
Billy, who also dated American singer-actress Mandy Moore, said, "I don't think there's anything wrong if I say who a good kisser is.
"But out of respect, I think some people take it personally and privately, that's why I had to apologize to Tita Sharon and KC."
In 2013, his breakup with then long-time girlfriend, singer Nikki Gil, also made noise in showbiz.
There were speculations that the five-year relationship crumbled because of Billy's infidelity.
Nikki, for her part, didn't mince words when asked about the breakup in an interview for Cosmopolitan magazine.
She bristled, "There were always a lot of warnings, but I chose to ignore them.
"I couldn't wrap my head around the fact that it could be done to me.
"I'm a woman and I protect what's mine, I don't touch what's not mine.
"If I were the kind of girl [who'd steal a boyfriend], I'd understand completely, but I cherish those things."
Billy, meanwhile, denied that there was a third party, saying he was merely "lost" and "confused."
In September 2014, an intoxicated Billy made news after causing property damage and injury to a police officer at the Bonifacio Global City police precinct. He was detained for malicious mischief.
A similar incident happened in 2016 when Billy was reportedly detained overnight while in Hong Kong following an altercation with someone who made a pass at then-girlfriend Coleen Garcia.
Billy admitted getting involved in a "verbal altercation." but denied spending hours behind bars.
"The thing about Hong Kong police, they're very, very strict," Billy told reporters on November 15, 2016.
"Kahit yung pinakamaliit, magsigawan kayo sa street, puwede kang makuwestiyon, at puwede kang i-hold for a statement.
"Kasi, they had to hold us—ako, si Coleen, si Renz na kasama ko—and the other party, they had to hold them, too, para malaman nila kung ano yung kaso, ano yung mangyayari.
"So, I had to explain to them, Coleen had to explain to them.
"So, na-detain kami nang kaunti, pero hindi kami nakulong."
Even Billy's prenup photo shoot in 2018 with Coleen courted controversy after it was criticized for being "distasteful."
The shoot was done in Ethiopia, with netizens accusing the couple of treating the locals as mere background and props.
Billy and Coleen denied disrespecting the locals, but apologized just the same to appease the public.
He said, "We never forced anyone nor wanted to disrespect any race or culture.
"People in the Philippines feel disrespected and offended but being there was a completely different feeling.
"We do apologize for how it might have translated, and we're sorry again to those who we have offended.
"I grew up in a diverse city [Roosevelt Island], and had experienced bullying and racism in my youth because of my 'being Asian.' Trust me, we mean no harm."
CONFRONTING HIS DEMONS
"I was borderline alcoholic," Billy confessed in an interview with Luchi Cruz-Valdes for TV5's Usapang Real Life that aired on December 12, 2020.
"I would actually go to work sometimes drunk. I would wake up in the morning, drink a shot of whiskey, and do what I got to do," he said.
In a chat with broadcast journalist Karen Davila, Billy recalled reporting to work while under the influence of alcohol.
He said "I was going to Showtime drunk. Sometimes, pag after ASAP, diretso bahay, inom.
"It was a good time. To be honest with you, it was a great time."
His alcohol addiction was getting out of hand and it was affecting Billy's judgment and everyday life.
Remember the incident at BGC and in Hong Kong? That was Billy at the height of his alcohol addiction.
Coleen told Luchi in the Usapang Real Life interview, "In other words, nothing good would come out of him getting drunk."
Billy credited his wife Coleen for steering him away from the path of self-destruction.
The celebrity couple got married on April 20, 2018, at Balesin Island Resort in Polilio, Quezon.
Billy and Coleen's marriage is blessed with a son, Amari, who was born on September 10, 2020.
"I guess the difference between Coleen kasi was she was never forceful. Parang ang reverse psychology ng ginawa nito.
"Parang binaliktad na lang, 'You do whatever you want,' parang ganun.
"Parang ako na yung, 'I'm too tired. Ayaw ko nang uminom.'
"I hate the feeling, hangover feeling after — the headaches, the restlessness, the fatigue, etc., etc. Nakakaapekto sa trabaho."
Billy once again revisited his demons following his and Fauve's dance performance of "l'Enfer," or "Hell," by Belgian singer-songwriter Paul Van Haver, or Stromae, in Danse avec les stars last September 23.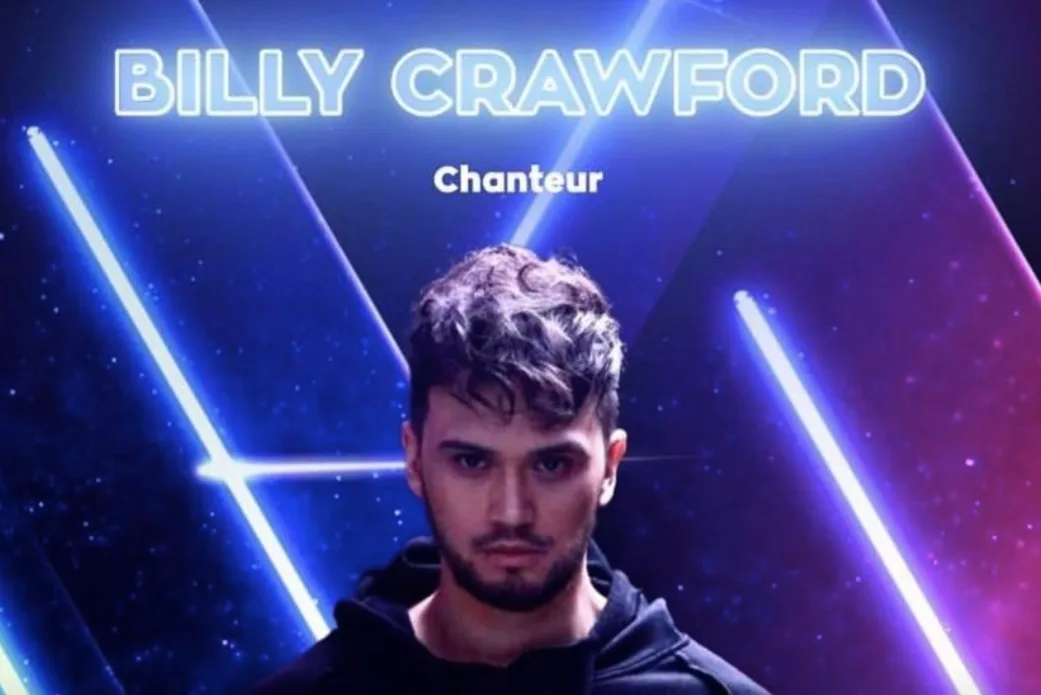 Bursting in tears after the performance, Billy recounted his bouts with depression and alcoholism.
"It speaks to me because I've already been through hell. I no longer wanted to live," said Billy in French during the interview segment.
Good thing Billy held on, and from the looks of it, he is here to stay, sober and all.