Korean-American singer Eric Nam admitted that his entry to the K-pop scene was accidental.
In 2012, he was discovered on YouTube and got a chance to go to Korea and join the reality competition Star Audition: Birth of A Great Star: Part 2.
By 2013, he made his official debut with a five-track album called Cloud.
As a solo artist, he knew that he can't just limit himself to singing and songwriting.
He did TV hosting and acting, then later tried his hand in podcasting and actually became good at it.
Eric co-founded the podcast production company Dive Studios with his brothers Eddie and Brian Nam.
Dive Studios has a YouTube Channel with the same name, which houses different online content, including Eric's talk show called the Daebak Show.
FAMILY BACKGROUND AND EDUCATION
Eric was born on November 17, 1988 in Atlanta, Georgia.
His mom Sue Nam and his father Nam Beom-jin are Korean immigrants.
In 2011, Eric graduated with a degree in International Studies at Boston College.
He was supposed to pursue a career in the corporate world, but he opted to give show business a shot after a lot of consultations with his trusted mentors.
REMEMBERING HIS NEWBIE DAYS
In a sit-down interview with PEP.ph (Philippine Entertainment Portal), Eric recalled what it was like when he was just a showbiz newbie in Korea.
"Oh man, I mean everything was unexpected and new," he began.
"When I moved to Korea, I was not very good at Korean so I had a very hard time really understanding what was going on all the time.
"So, I was on TV and I just was confused a lot."
The 34-year-old singer-songwriter continued, "But you know, my goal was to become a singer and be as well known as possible so that I can make music.
"And so that's what I really focused on for the early years of my career—just really sticking it out being as positive as I could be and then really focusing on doing music the best I could."
PEP.ph interviewed Eric right after he appeared at NYMA's mediacon held at Power Mac Center in Makati City, last Thursday, August 3, 2023.
NYMA is a talent management arm of Kroma Entertainment.
Read: BLACKPINK's Jisoo, actor Ahn Bo Hyun are dating
OVERCOMING THE LANGUAGE BARRIER
Having grown up in the U.S., Eric admitted that one of his biggest adjustments was learning to be fluent in Korean.
He explained: "It could be very lonely at times because a lot of it is dependent on me. I have to go on a show and explain myself and be fully communicative when I don't really have a full grasp on the language.
"And even the music I was singing then. Like, I was singing, but I didn't really know what I was saying all the time. I was just mimicking the sounds.
"And so, those were some of the really big challenges that I had."
At the time, he admittedly worried a lot about whether or not he'd cause misunderstandings because he couldn't speak the local language perfectly.
Eric elaborated: "But I think, thankfully, people were very gracious with me when there were misunderstandings.
"And I was always super apologetic in the case that there were misunderstandings
"So, I think that can sound very simple. But in many ways, what ends up happening is I was just anxious all the time because I was scared I was gonna make a mistake.
"So, I remember, for a large part of my career early on, I was just super, super intense and anxious a lot when I was starting."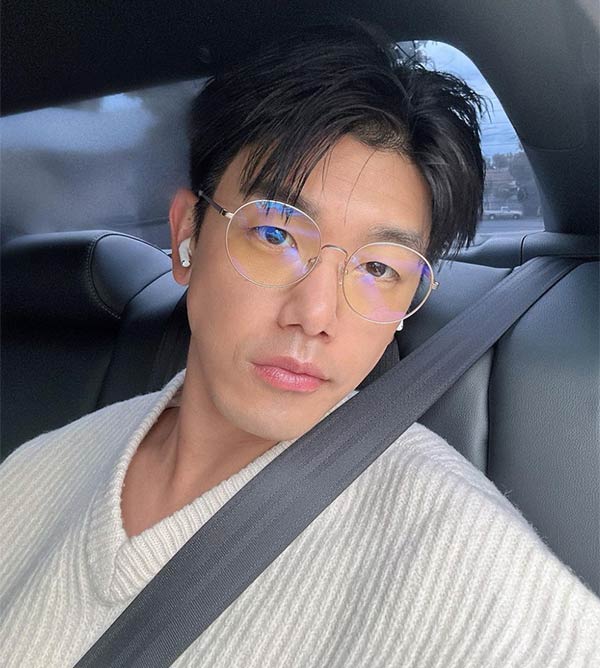 Read: Zack Tabudlo thrilled over ENHYPEN's Heeseung cover of his song: "What an honor."
MORE AT EASE NOW
While Eric has recorded several K-pop songs, most of his recent songs are in English.
He also gets to speak in English for the Daebak Show since most of the stars who appear on the online show are English speakers as well.
Eric pointed out, "Now, I feel a lot more in my skin naturally. I do a lot more stuff in English, which is what I consider to be my first language.
"So it's a lot more easy to get my thoughts across and to be very clear what I communicate and so that's great.
"And then in Korea, I think my Korean's obviously gotten a lot better and so I don't feel as anxious or as nervous when I'm speaking to people, which has been a good thing."
Some of his popular interviews with K-pop groups were with Bang Chan and Felix of Stray Kids, Minnie and Yuki of (G)I-DLE, Ten, and Yangyang of WayV, and P1Harmony.
For his unforgettable interviews in the show, his personal picks were the ones with American rapper Jessi and Chinese rapper Jackson Wang.
A quick scan of his interviews would reveal that Eric enjoys doing profiles of his guests and getting them to open up about how they found their way into the entertainment business.
His friendly nature and soothing voice seem to make it easy for his fellow celebrities to relax and reveal personal details that their fans are happy to know more about.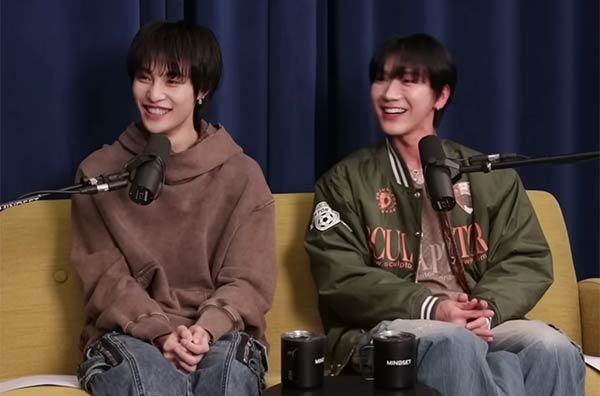 Read: Recap of NCT DoJaeJung Manila fancon 2023
SINGING IS STILL HIS PRIORITY
But when asked to choose among the many hats he has worn, Eric told PEP.ph that being a singer is still his first love.
"It's what I started this career for.
"You know, when I tour, I love to perform. I love touring. I think that's what makes me feel most alive and happy.
"And so, at the moment, that is what I still love and enjoy the most."
Did he ever consider pursuing a singing career in the U.S.?
Eric candidly replied, "I think it was always like a dream. And it was like if I could, I would. But I just didn't even know where to start.
"And that's why many people turned to YouTube because it was the only place that Asian or Asian American people had an outlet to sing or perform
"There were not many Asian American singers active in the States at the time.
"And even now, they're not that many. There's a lot from K-pop, but not Asian American, unfortunately."
But on a more optimistic note, he added, "But you know, I think there's a bunch of us working really, really hard to change that.
"And we're working really hard to be seen and to be heard and to develop our music and craft so that there are more of us very visible to many people."
American artists that he would love to do collabs with if given a chance included Bruno Mars, Taylor Swift, and Justin Bieber.
Read: Park Eun Bin thrilled to be back in Manila; recalls "happiest moment" when she won at Baeksang Arts Awards
eric nam's THIRD VISIT IN MANILA
Eric is also looking forward "to do fun things" in Manila.
He was launched as the newest addition to NYMA's roster of talents together with Asia's Romantic Balladeer Christian Bautista (co-managed with Stages), Frances Cabatuando of Home Buddies, visual artist Raco Ruiz, food content creator Abi Marquez, and cycling advocate Buji Babiera.
Eric said he is thrilled to have an agency representing him in the Philippines.
Explaining this career move, the Korean-American artist said, "I'm very excited. I think it's really important to have an understanding of global culture as well as ways of doing business, and just an understanding of ecosystems.
"I think as music and the arts have become increasingly global, I think it's important to have people on the ground who have experience to have the best interests of artists at heart.
"And I think we found that with NYMA."
He acknowledged that many of his fans are Filipinos and he is open to exploring opportunities to do more work in the country.
In January 2020, Eric staged a concert at the New Frontier Theater for the Manila leg of There And Back Again World Tour.
There And Back Again is his second studio album featuring songs of yearning masked in danceable tracks like "I Dont Know Anymore," "What If," and "Lost On Me."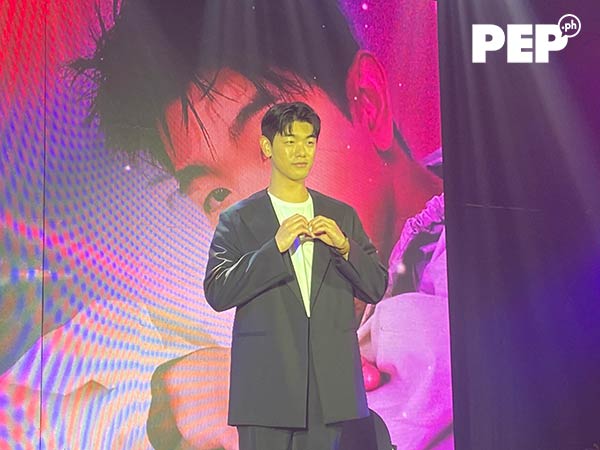 Read: Baeksang Arts Awards 2023: Park Eun Bin wins Daesang; Song Hye Kyo named Best Actress
NEW ALBUM
During the mediacon with NYMA, Eric announced that he is celebrating his 10th anniversary in the entertainment industry with his latest album, House On A Hill.
The single "House On A Hill" is already out on Spotify and other digital platforms, while the full album will be released on September 8.
"I'm excited for fans to really dive into the music and walk away from the album with a lot of introspection.
"As I was contemplating, [I was thinking of] what really motivates the people?
"What makes us want to make us wake up everyday and fight for what we fight for and stand for what we stand for?"
Eric went on to say that he really put in a lot of attention to detail as he worked on a short film plus four music videos for the album.
"It is my tenth year as a singer, so in many ways, everything that I've learned as a singer-swongwriter as an artist of many different mediums, I think I've put into this album.
"Not only is the musical journey where we really experiment and try to always improve the type and the style and quality of the music, but also visually."
COLLAB WITH HONNE
In addition, the album will also include the song "Only For A Moment," a collaborative work with British pop duo Honne.
Speaking to PEP.ph, Eric revealed, "We spent two days, three days in the studio in London. We wrote two songs. One of them is the title song for this new album.
"It's a different sound for me, obviously, because it's with Honne, who are incredible songwriters, singers, producers.
"And we wrote it. I came up with this melody while I was on the train going to their studio.
"And it just really just kind of flowed out very easily."
Eric and Honne also worked on doing the music video.
"We ended up shooting this really cool video on a Korean subway.
"So, it's a very cinematic, beautifully shot story that was kind of inspired from that initial moment of me being on a subway train, coming up with this melody on the way to Honne.
"So I hope you enjoy it."
ERIC NAM TV SHOWS
2011-2012: Birth of A Great Singer 2
2013-2016: After School Club
2015: King of Mask Singer
2015-2016: No Oven Dessert 2
2016: We Got Married; Daddy and I; Law of The Jungle In Mongalia; Saturday Night Live Korea
2016-2017: Yang And Nam Show
2017-2018: Wizard of Nowhere
2018: Battle Trip
2018-2019: Grandma's Restaurant in Samcheong-dong
2019: King of Mask Singer
2020: Somebody Feed Phil
Albums
2019: Before We Begin
2022: There And Back Again