Behind every celebrity's amazing look is a dedicated glam team working quietly (and at times, frantically) on the sidelines.
When it comes to looking fab, no one does it better than Heart Evangelista.
Heart is naturally beautiful, that's for sure, but her glam team led as of late by makeup artist and photographer Justin Louise Soriano and longtime hairstylist Jeck Aguilar, has helped the actress-style influencer's looks to shine even more.
What's more, the relationship between the three had seemingly gone beyond client-makeup artist-hairstylist, developing a genuine friendship witnessed by netizens because of social media.
However, recent news reported that Heart, Justin, and Jeck have parted ways for undisclosed reasons.
Speculations continue to go around, including accusations that Justin and Jeck have used Heart's credit card frivolously leading to their firing.
Read: Falling-out with glam team? Heart Evangelista's makeup artist breaks silence on "money issue" with actress
This was denied by Justin, and Heart remains tight-lipped on the reason behind the falling-out.
Read: Makeup artist Justin Soriano on Heart Evangelista's maxed-out credit card: "Dear, siya lang nagma-max out ng credit card niya."
Heart's longtime personal assistant Rezty Rosell hinted that Justin and Jeck voluntarily quit their posts and that the two sent Heart a "letter" filled with "panunumbat" against the actress.
Heart Evangelista's PA to makeup artist Justin Soriano: "Lumalabas wala kang utang na loob."
At the moment, and with both camps opting not to spill out details behind the split, we look back on Heart, Justin, and Jeck's happy moments through these photos sourced on Instagram.
LIKE A FAMILY
In an interview with Preview published in March 2023, Justin shared that he first met Heart in 2018 at a shoot for the 30th anniversary of the specialist retailer brand, SSI.
"I was completely speechless – she's so beautiful," gushed Justin.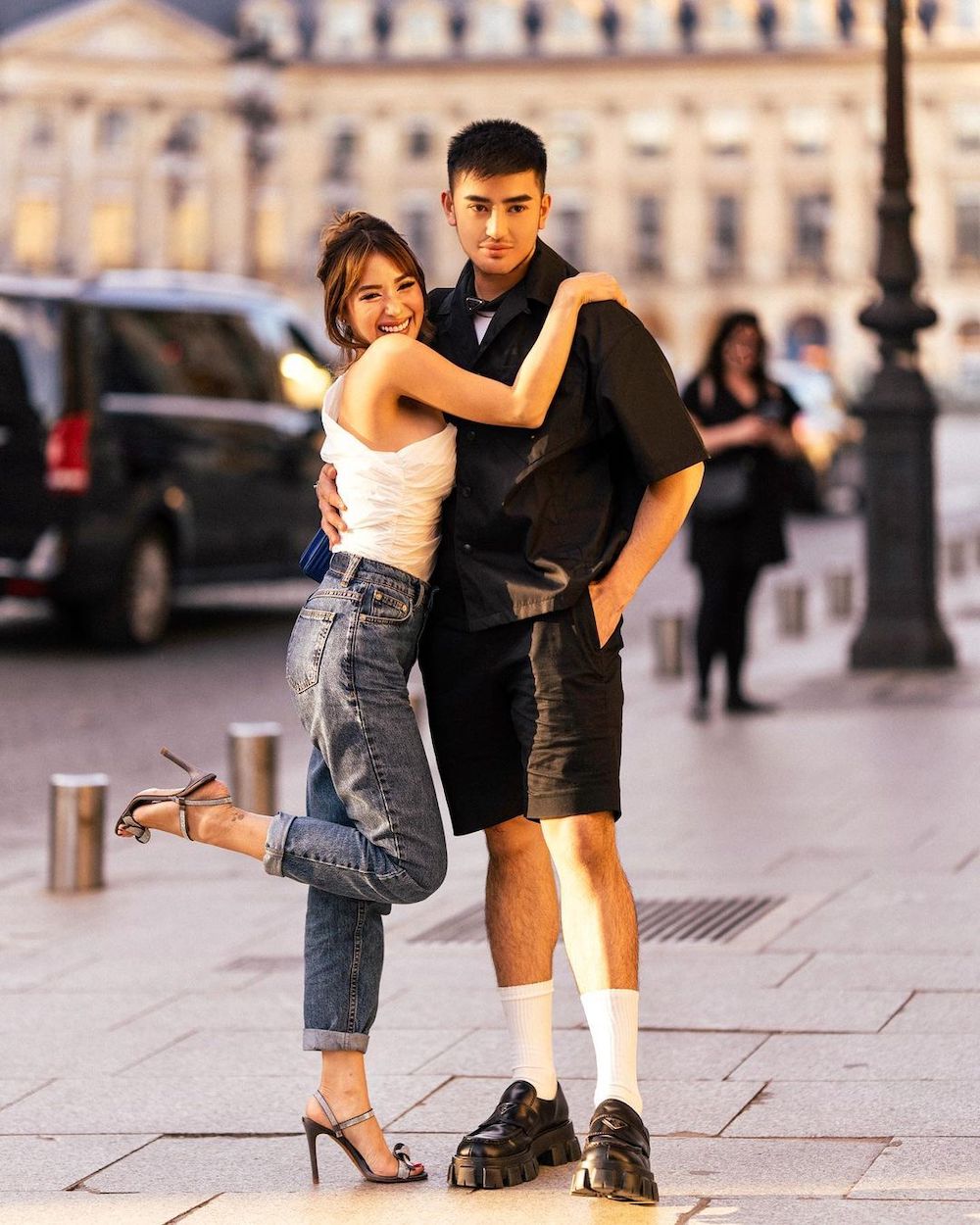 Justin's working relationship with Heart started in 2019.
The pandemic and the resulting lockdown in 2020 brought them closer.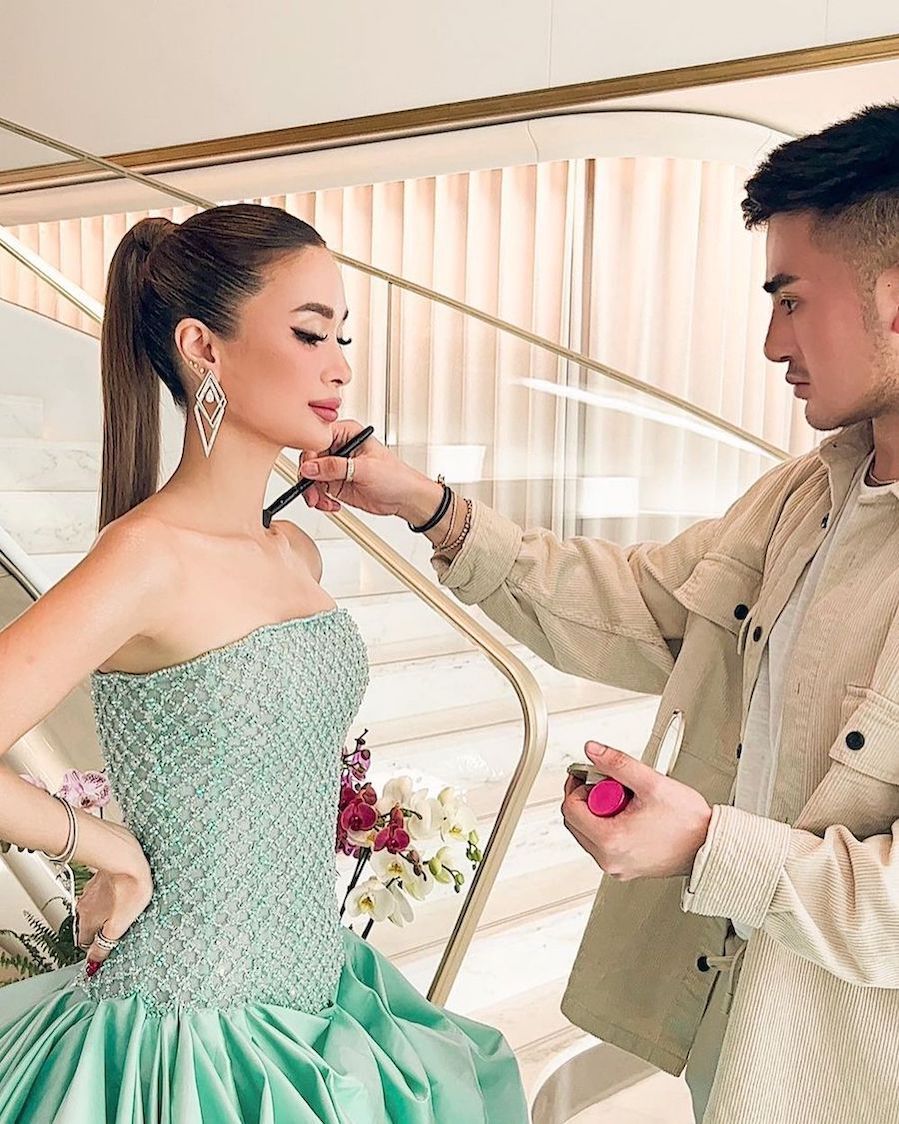 Recalled Justin, "I had to stay in her house as a personal makeup artist, and our relationship became more like [that of] siblings."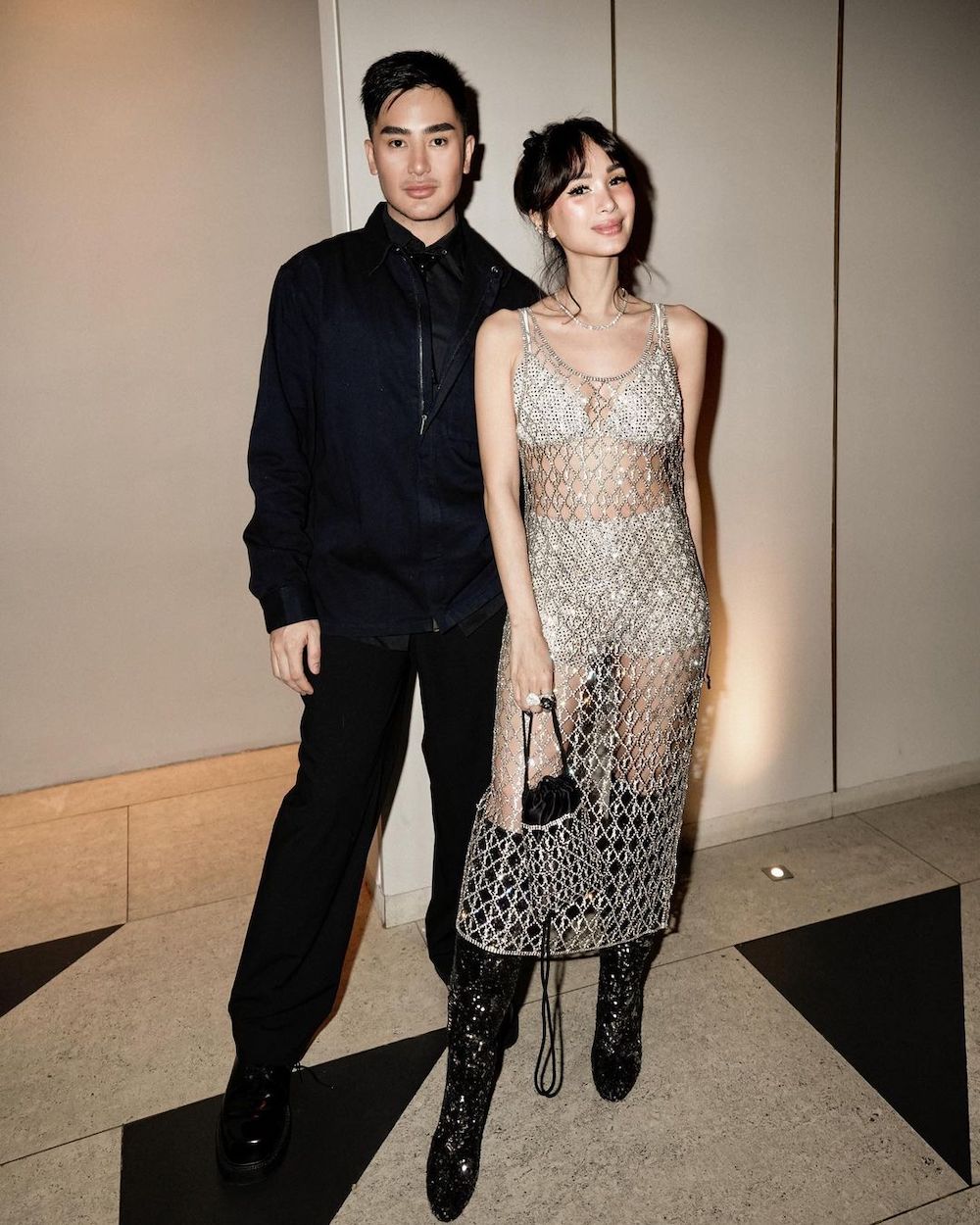 Hairstylist Jeck Aguilar, meanwhile, was already part of Heart's team prior to Justin's arrival.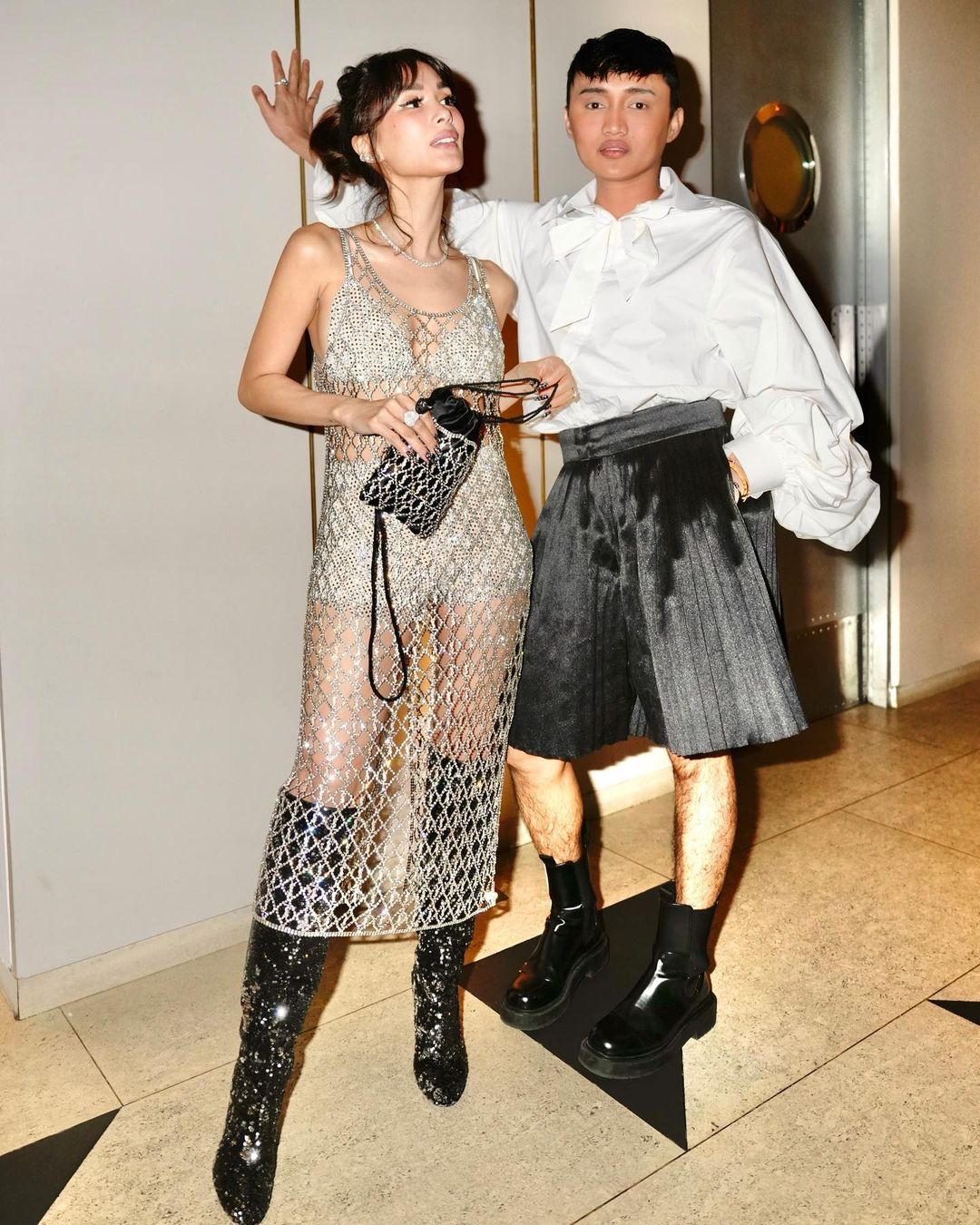 He was the Kapuso actress's hair stylist for 14 years prior to the reported falling-out.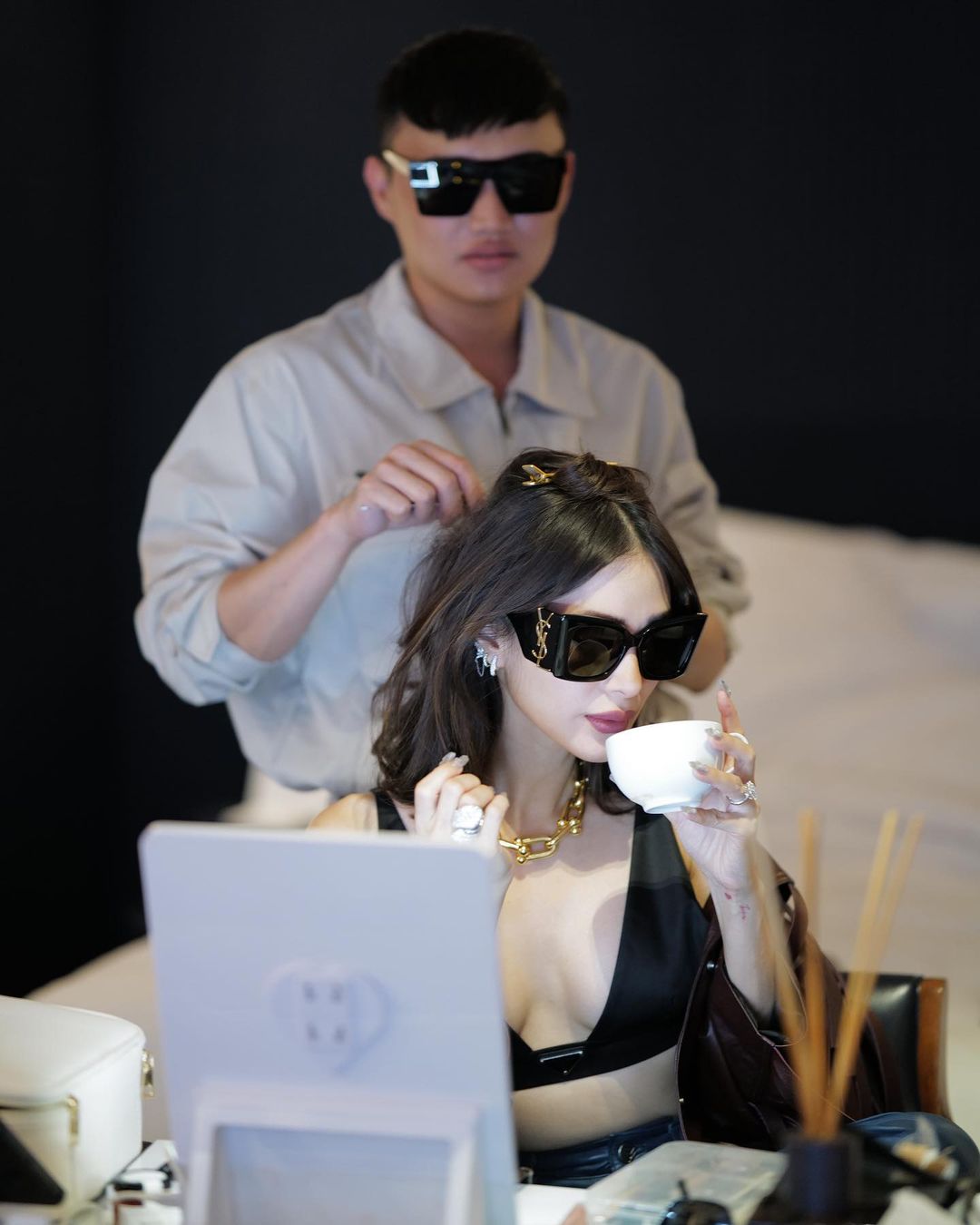 SUPPORT SYSTEM
Heart's strong bond with her glam team is well-documented, thanks to social media where she often pens appreciation posts.
In June 2019, Heart wrote on Instagram how she's prone to feeling "homesick very easily."
Good thing her glam team is there always to cheer her up whenever she's feeling the blues.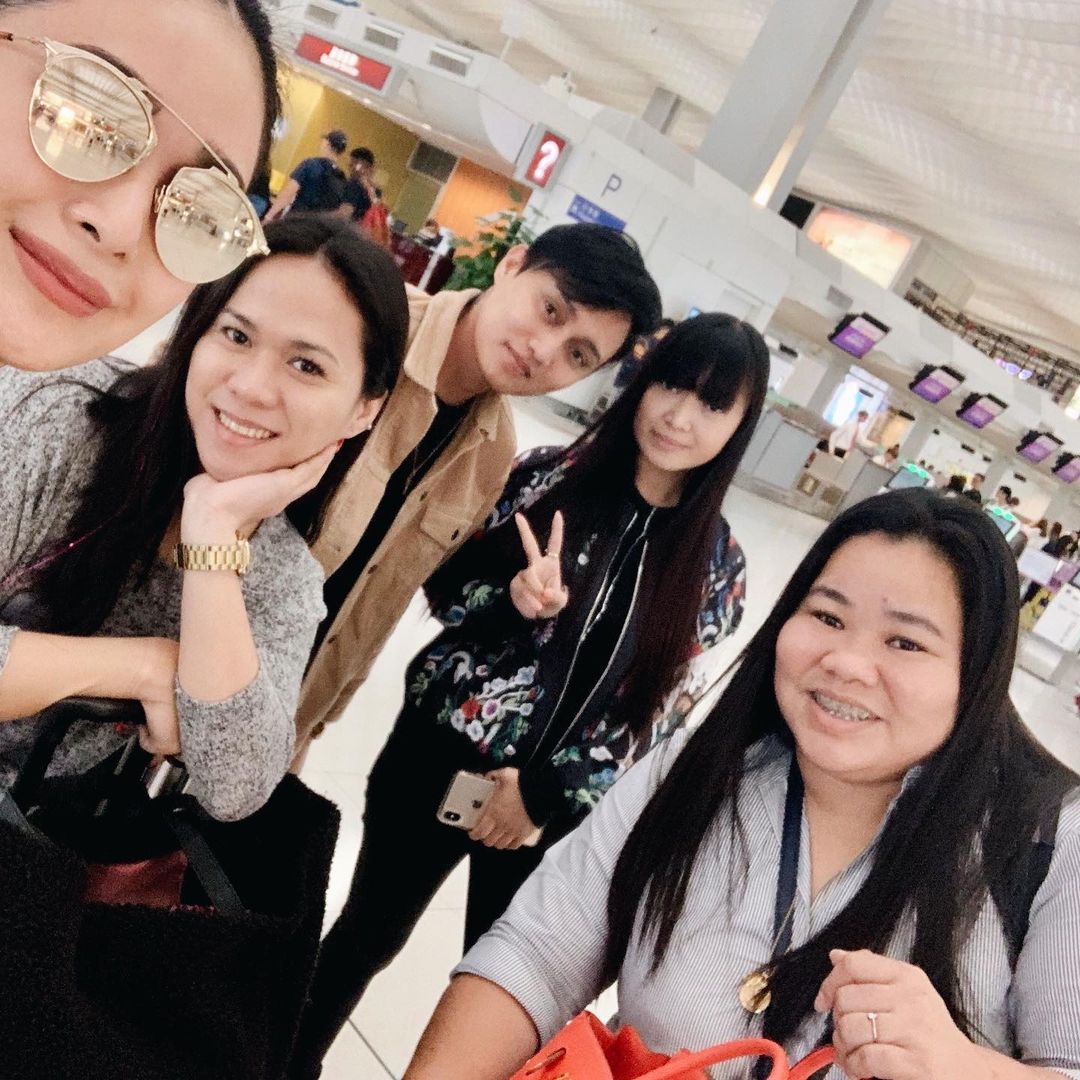 She wrote, "It's not easy for me to work out of the country, even for short periods of time.
"But being with these people make it better, they make even the most high-stress work days feel manageable, light, and happy. You're the best support system I could ever ask for, my darlings"
She tagged her team at the time composed of assistant Resty Rosell, Cathy Vi, and hairstylists Jeck Aguilar and Khino Ocenar in her post.
FROM PROFESSIONAL RELATIONSHIP TO FRIENDSHIP
In March 2022, Heart posted a photo of herself and her glam squad — Justin, Jeck, and fashion stylist Katrina Cruz — while in Paris, France, with the famous Eiffel Tower seen from afar.
Wrote Heart, "Cheers to a decade of friendship and working together! Being able to share every adventure with these special people is something that I will treasure forever."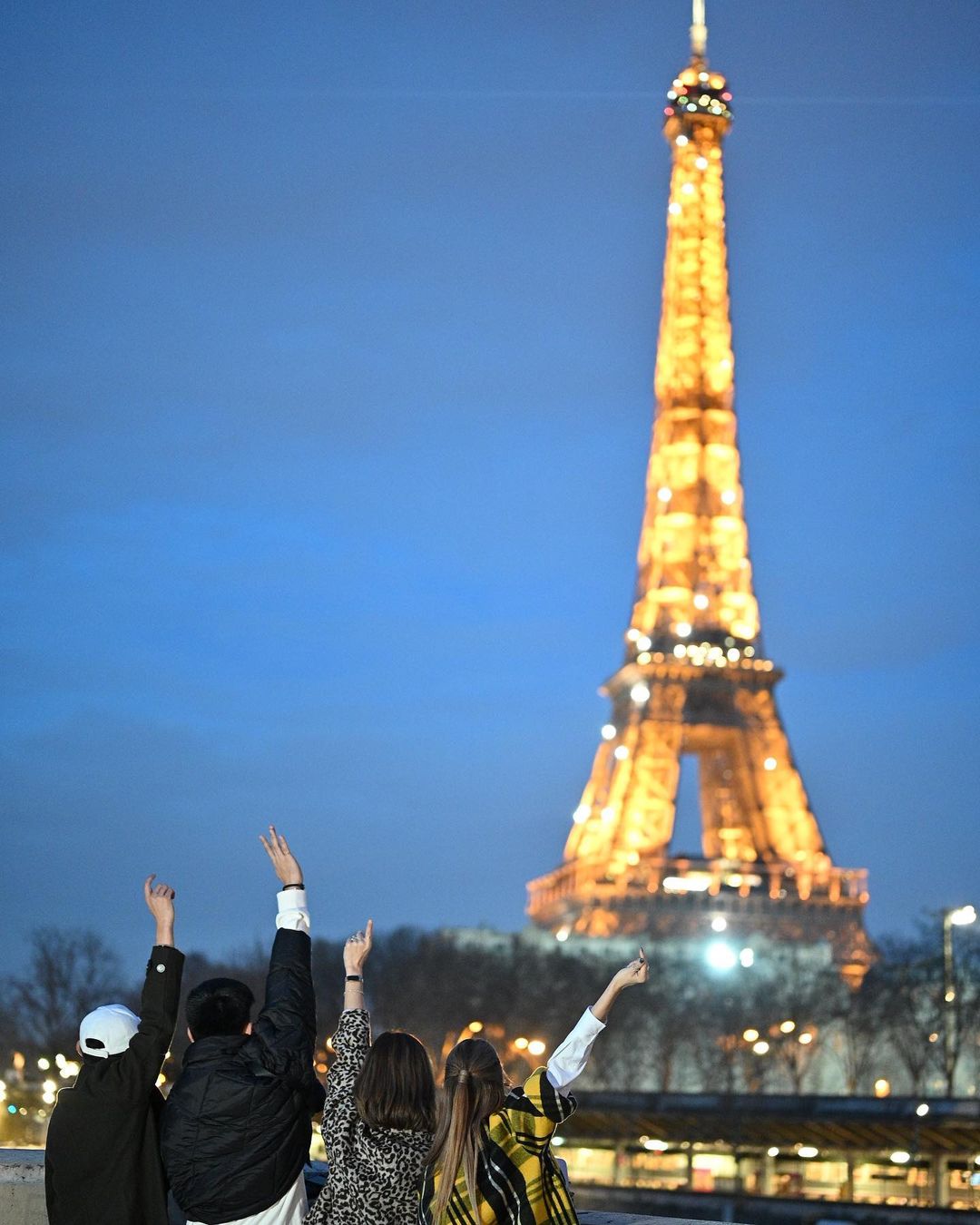 On April 12, 2022, Heart posted a photo of her together with her team on a beach location.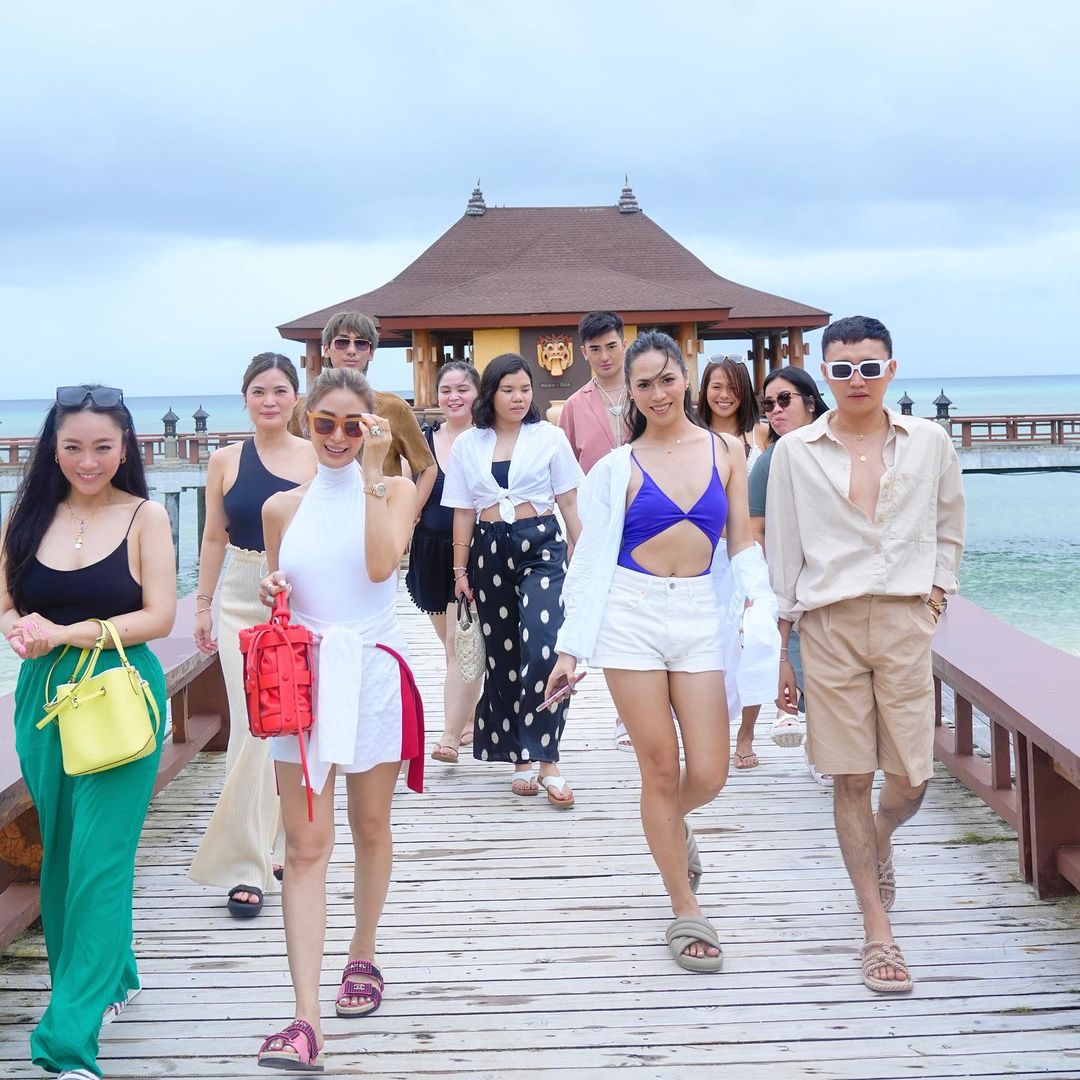 She wrote endearingly, "It takes a village [three heart emojis] we may not all be here but just wanna say THANK YOU for being around [heart emoji] 20 years together for some and many more years together [heart emoji] indeed a dream team [heart emoji]"
On September 28, 2020, Heart wrote on Instagram, "Always making memories with these people."
Heart's post was accompanied by a photo of her with her team by her side.
WORK AND TRAVEL BUDDIES
As Heart's reputation in the fashion world grew, so did her need to constantly travel and grace events not just in the Philippines, but in all parts of the globe.
Joining Heart in these travels was her glam squad, making sure that she looked her best at every turn.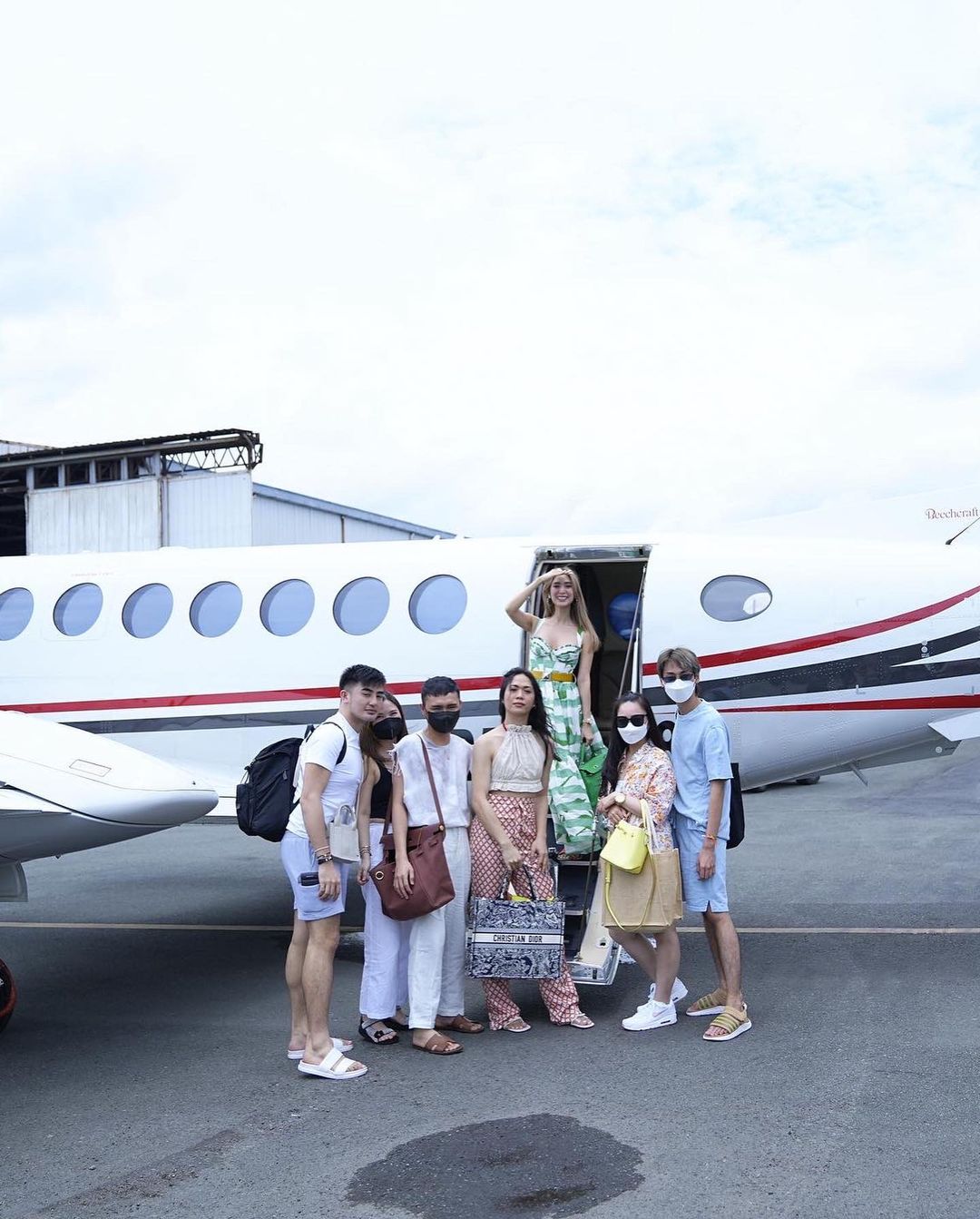 These occasions too combine business with pleasure, and Heart loved to post photos of her adventures with her trusted glam team.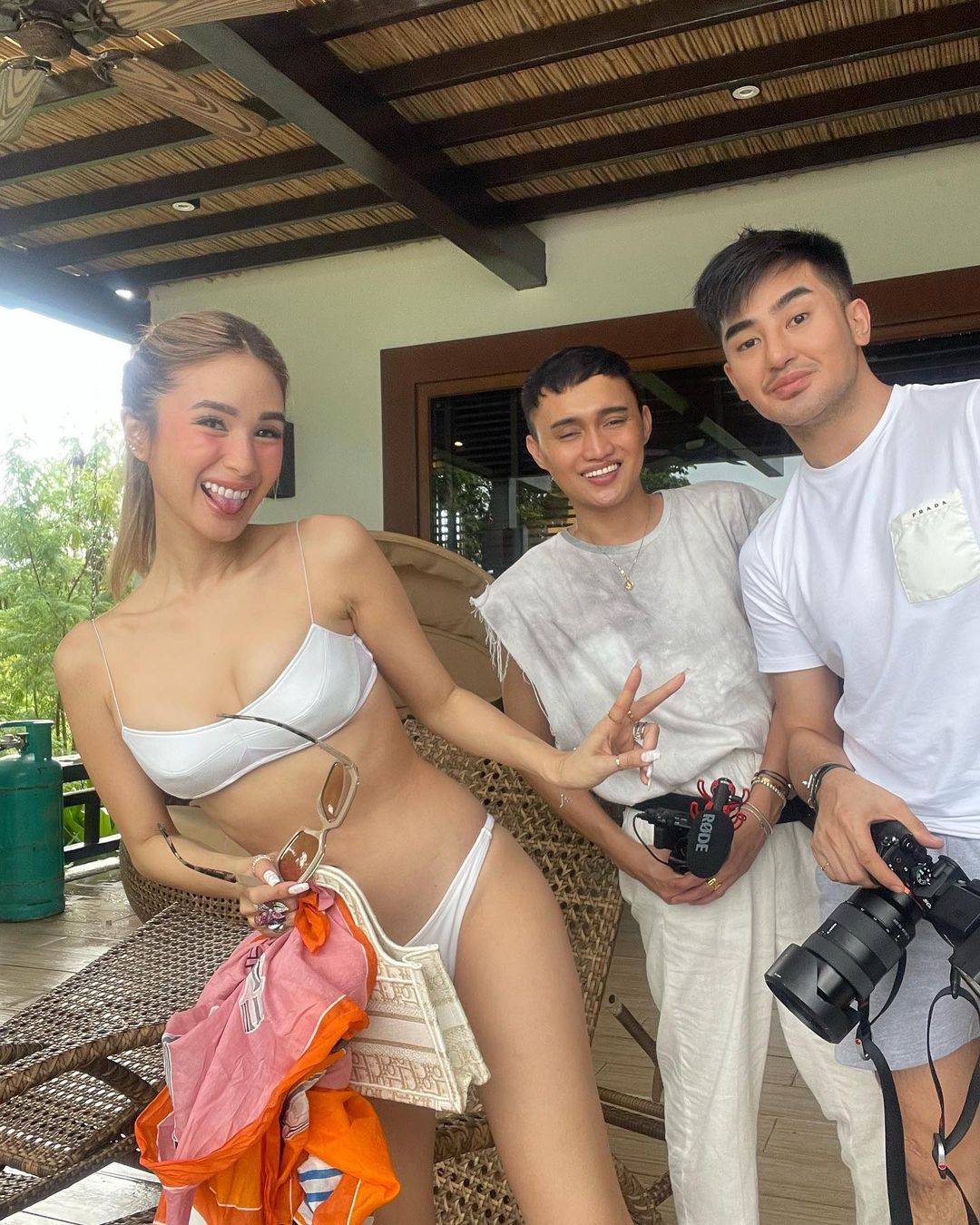 These include photos of them just fooling around like kids in between work...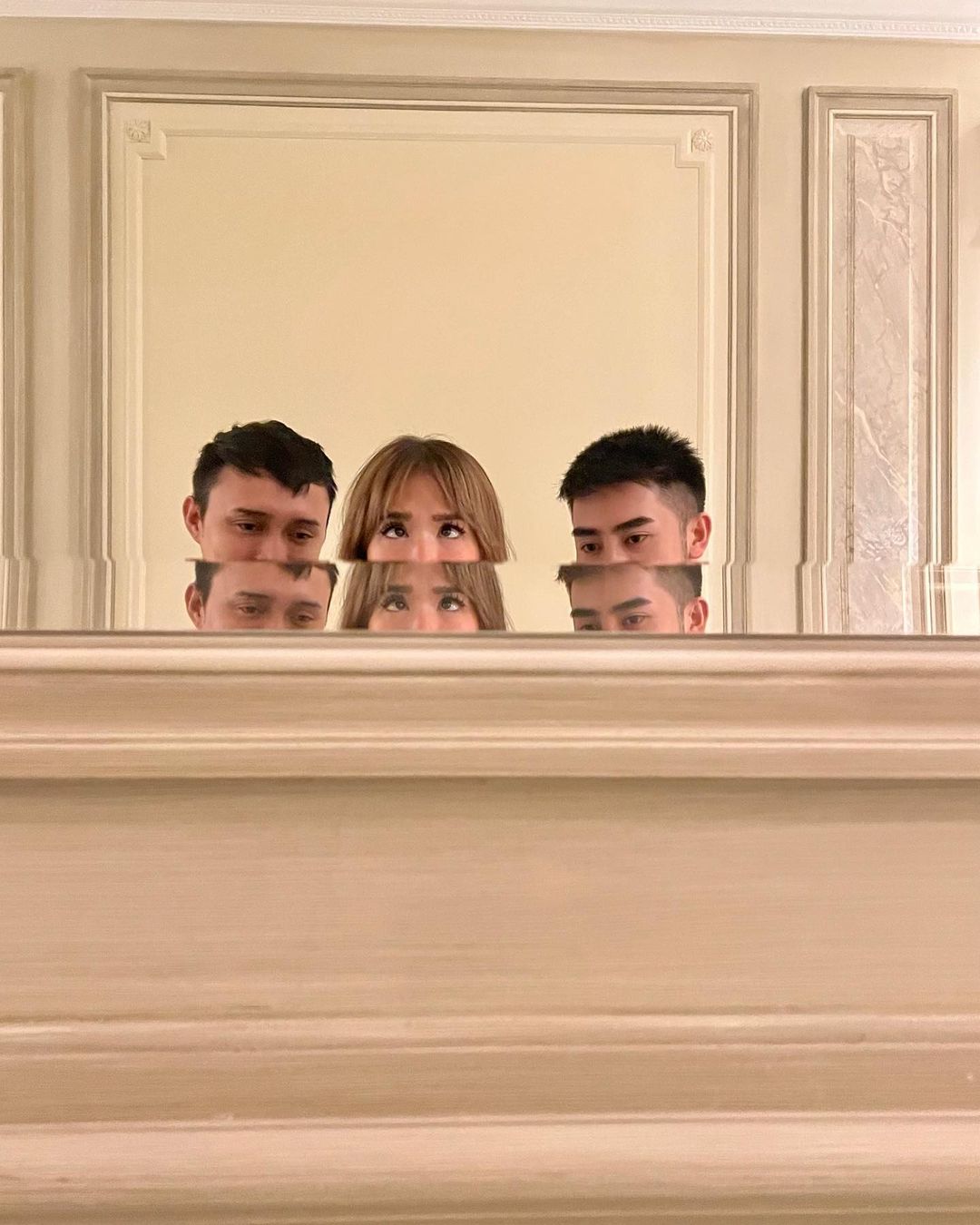 Or just simply taking random snaps for fun while on location...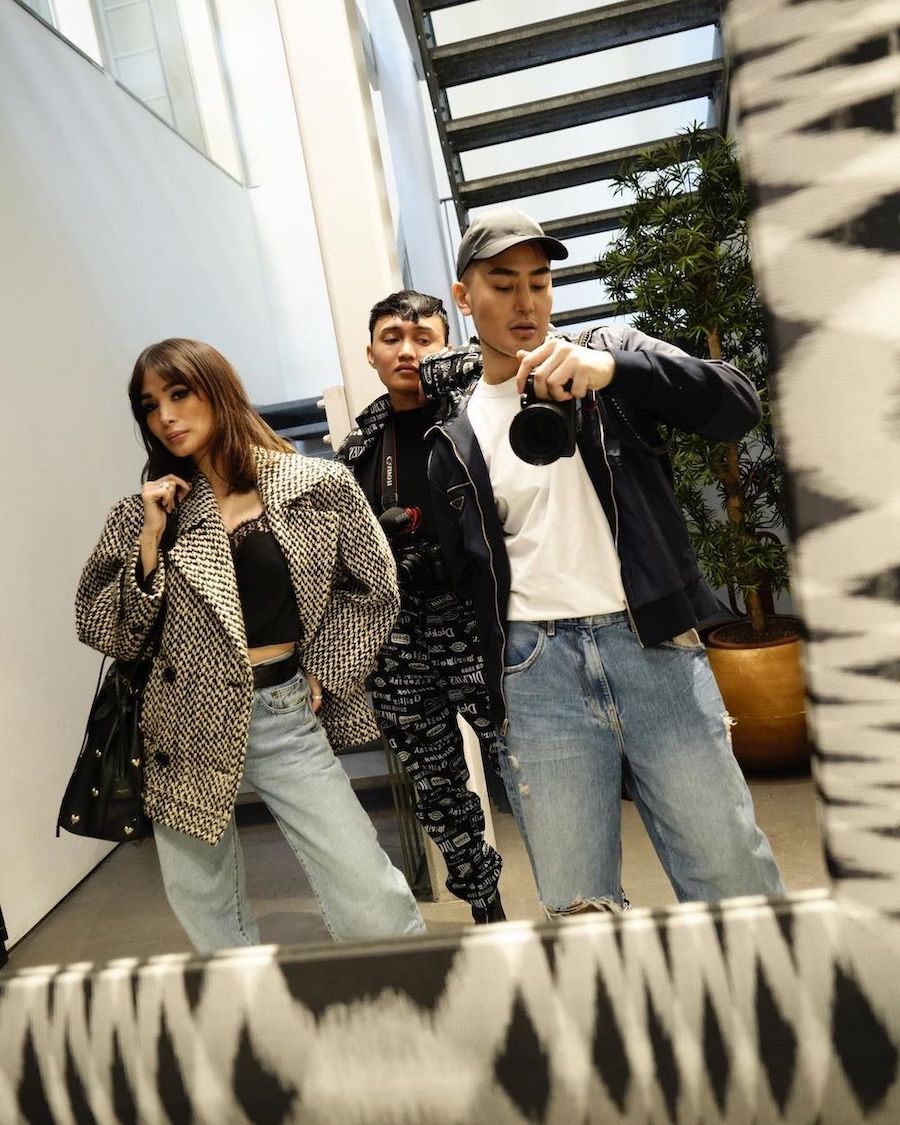 It was reported in late 2022 that Heart would be staying "indefinitely" in Paris and was saving up to purchase furniture to spruce up her apartment.
Heart would later post on Instagram, "The struggle is real but definitely — satisfying!
"Decorating and fixing a home is one of my ultimate favorite thing to do! Thank you to all my loved ones here in Paris for helping me (3/4 days during fashion week) complete my sweet home."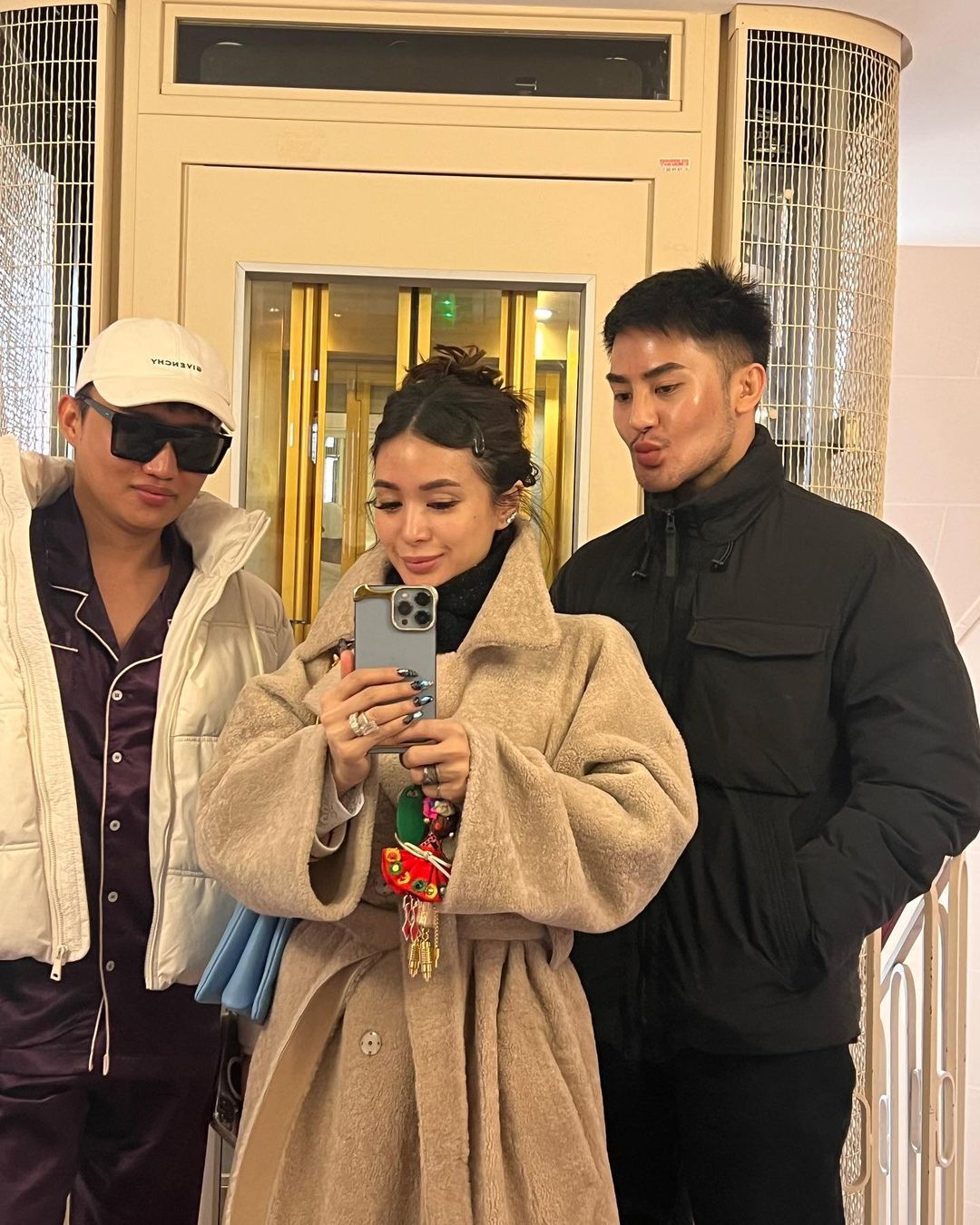 Read: Heart Evangelista buys PHP408K sofa for Paris apartment
PARTIES AND CELEBRATION
Trust Heart, and her friends, to throw amazing parties one after another to mark her birthday.
This year alone, Heart had a series of intimate, glitzy get-togethers as she turned 38.
One of these was hosted by beauty doctors Aivee and Z'Shen Teo of Aivee Clinic, and held at Antonio's restaurant in Tagaytay City.
Present at the dinner were the clinic's head of Public Relations Ann Guiao-Tirona, social media manager-strategist Chris Carreon, and Jeck and Justin.
Heart's husband, Senator Chiz Escudero, was also present at the occasion.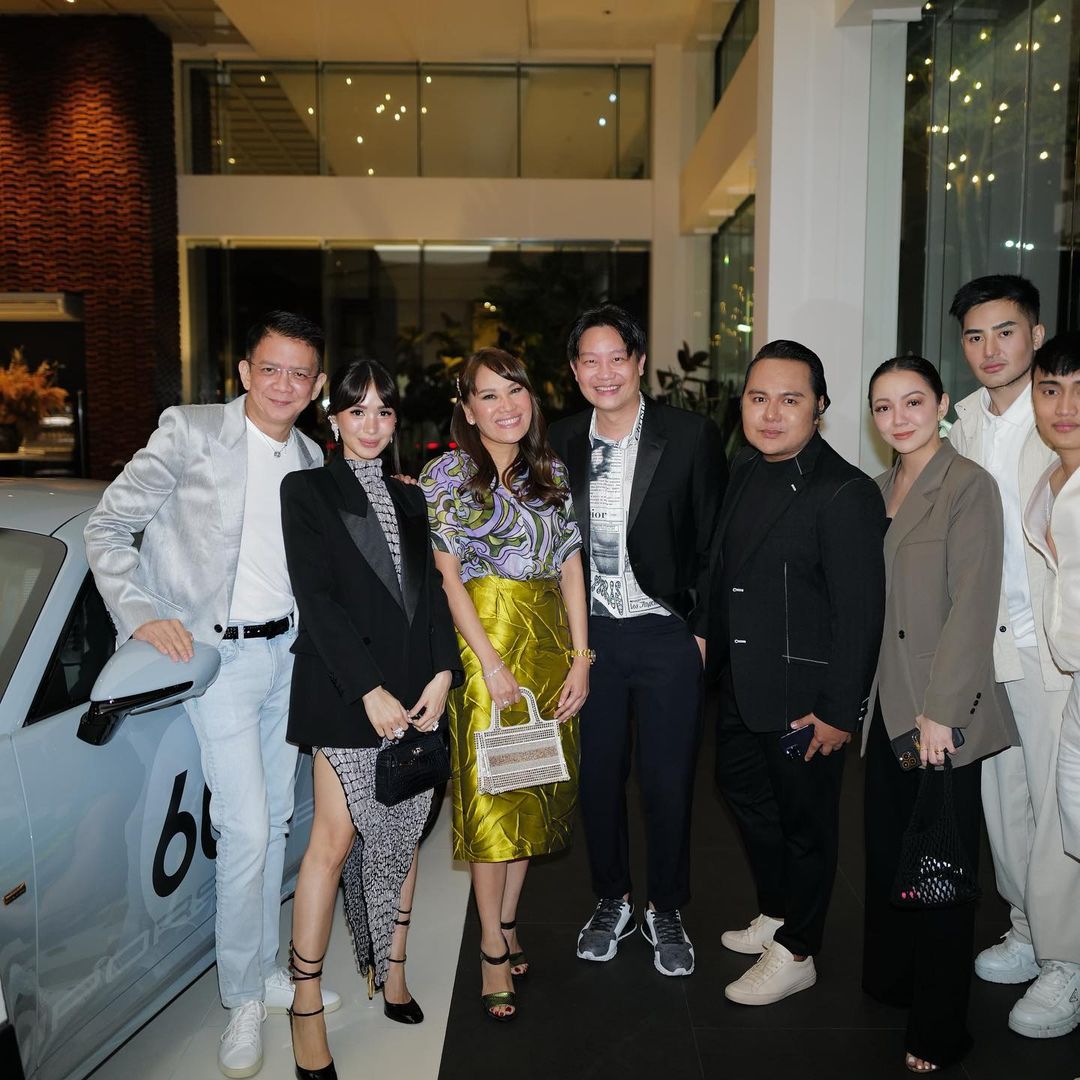 Meanwhile, in 2022, Heart turned heads at her 37th birthday party with her daring bespoke golden chainmail dress.
Read: Heart Evangelista sizzles in hubadera birthday OOTD
"The night is young and so am I [emoji] #LM37," the Kapuso actress wrote in the caption of her Instagram post.
Present at the celebrations was her glam team, standing behind the birthday celebrant as she made her entrance.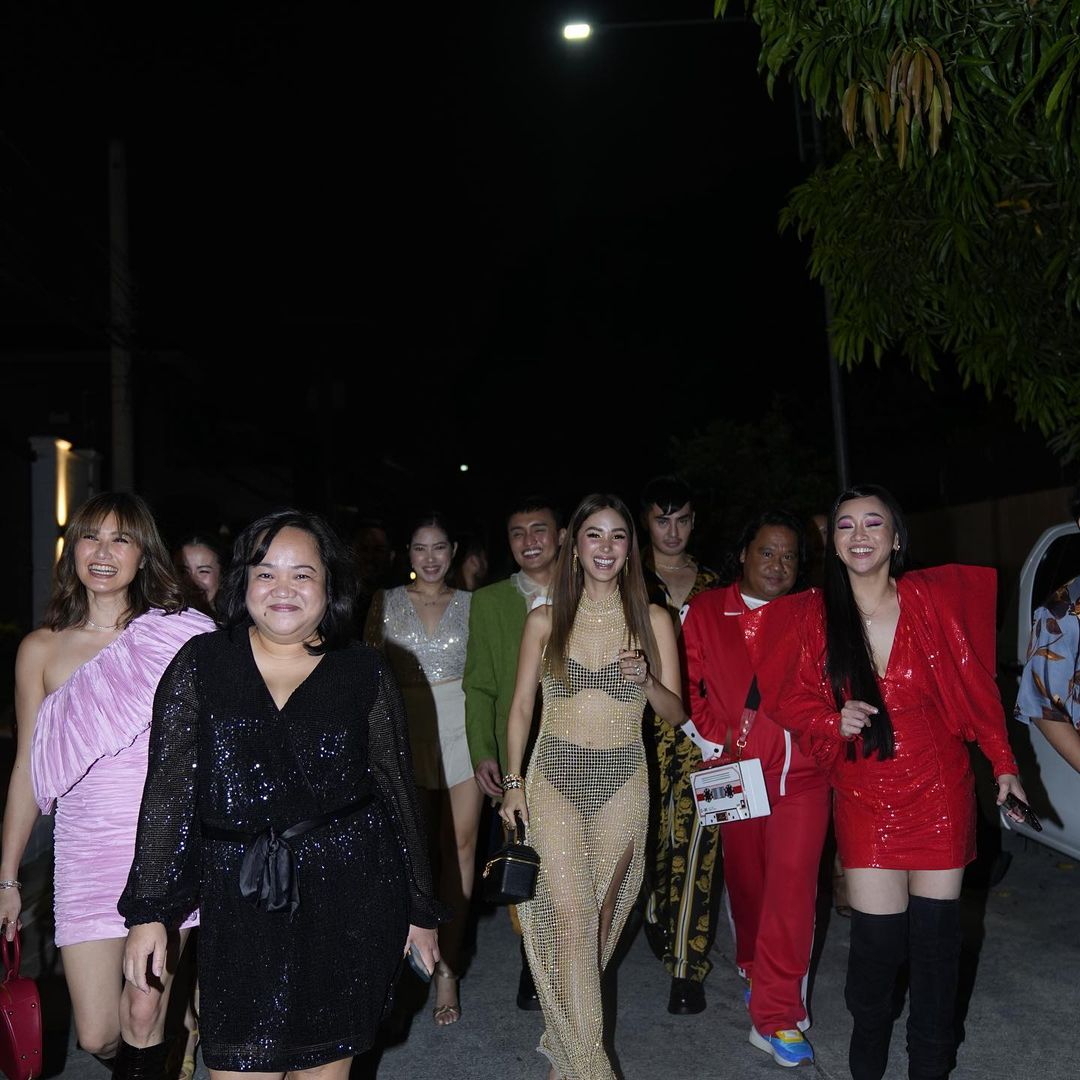 Outside birthday parties, Heart loved posting revelry photos with her closest pals including her glam squad, displaying the close bond they formed.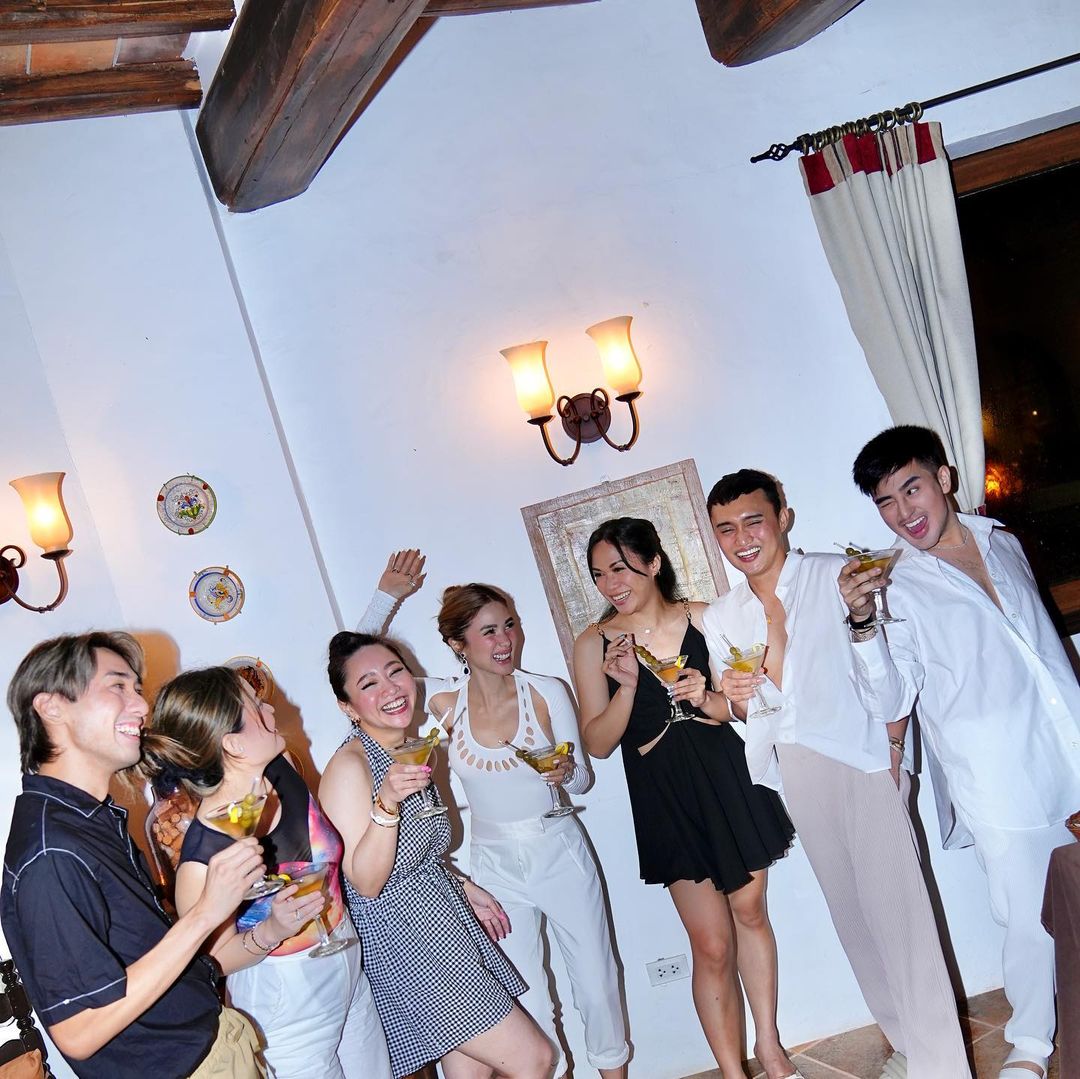 Justin and Jeck were also fixtures in Heart's posts promoting products and brands, a part of her work as a celebrity and endorser.
Like this for a dental and oral clinic...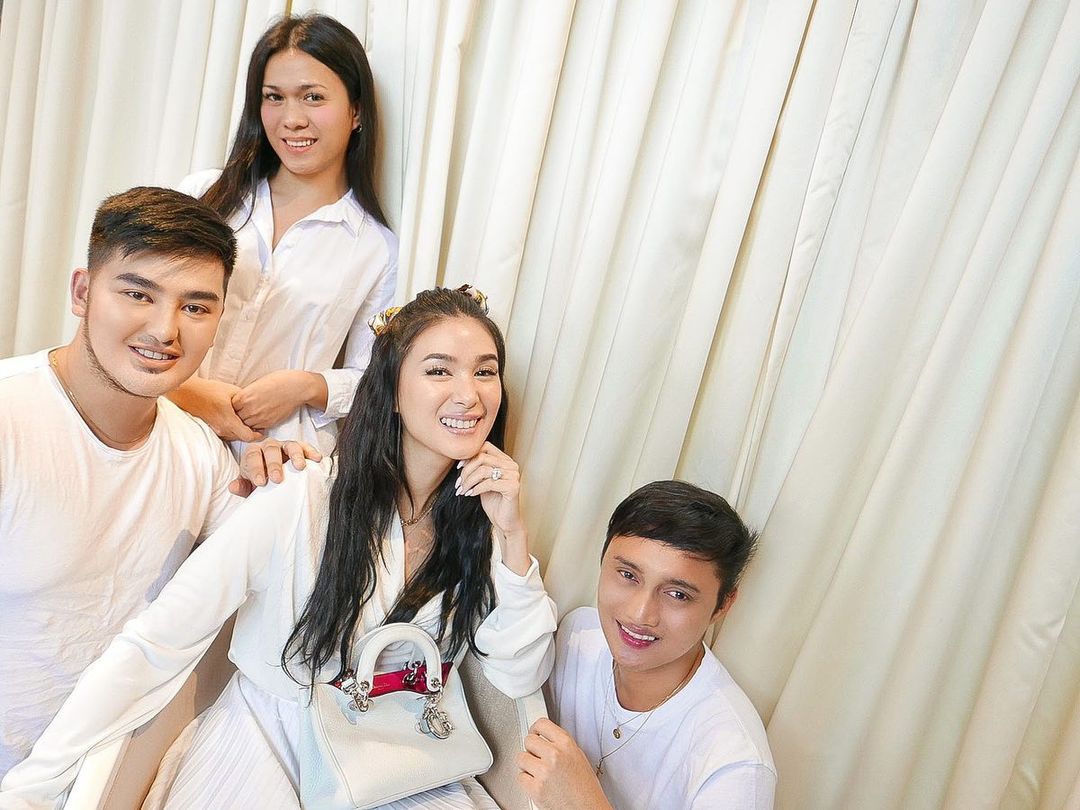 A popular international soda brand to mark the festive season...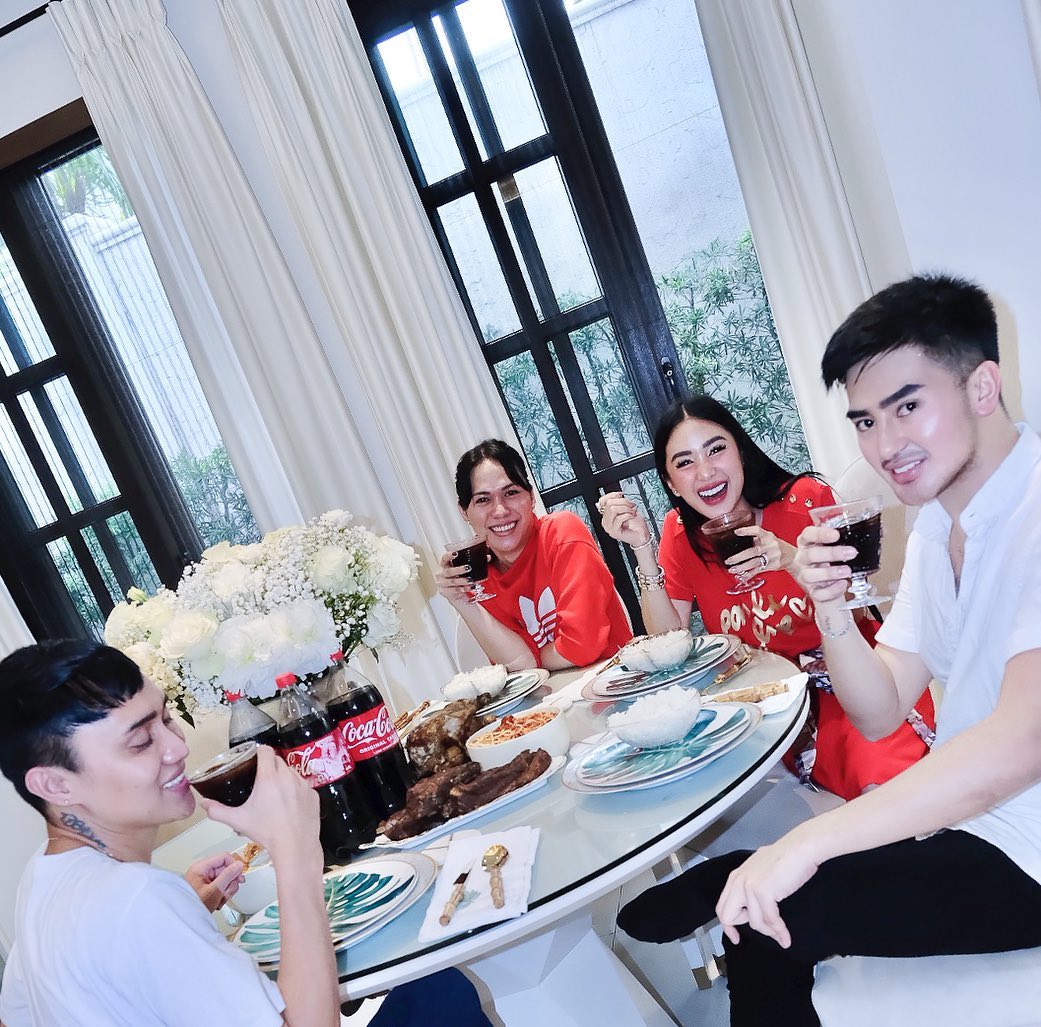 And for a beloved bakeshop brand...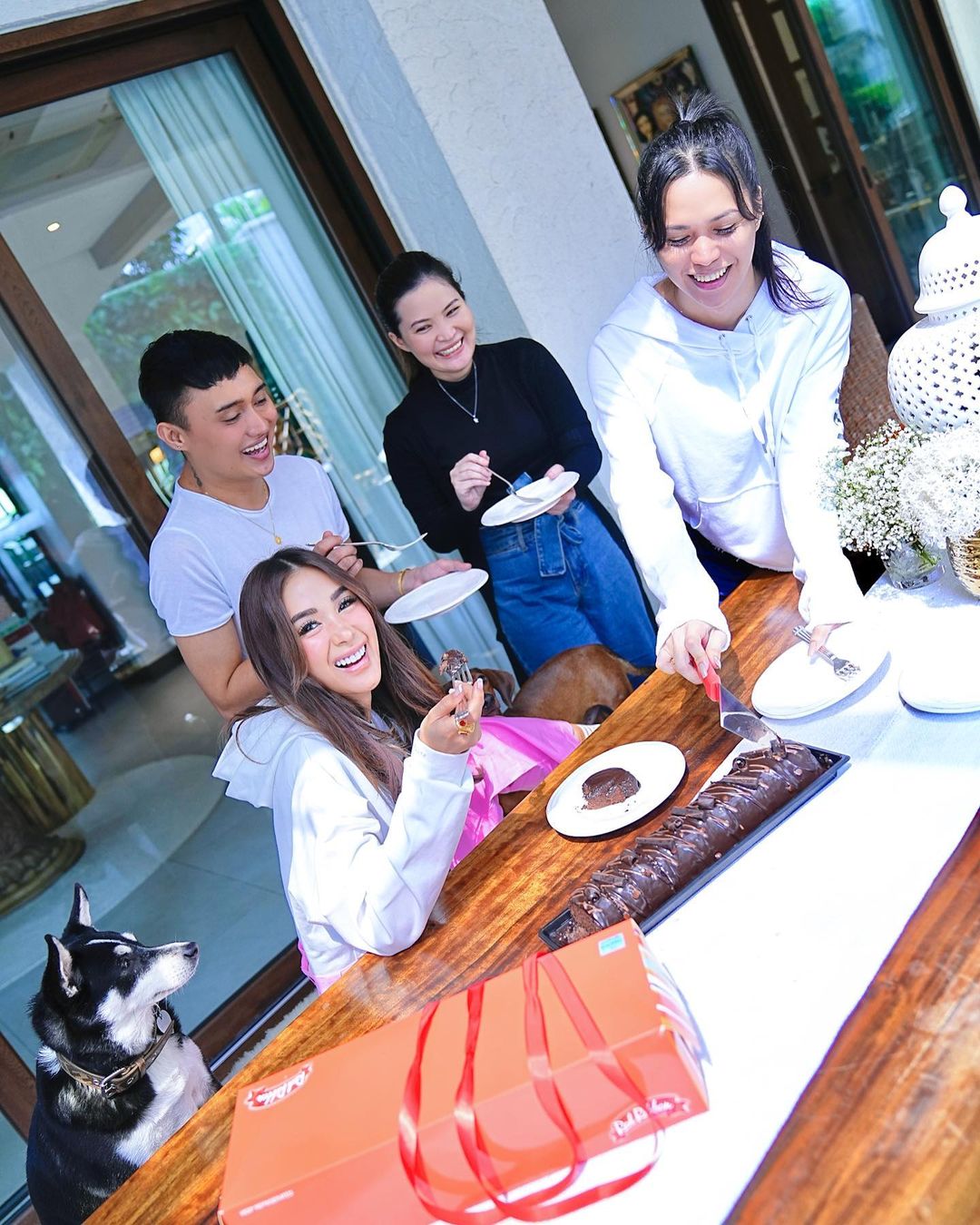 There's a saying that goes, "A broken friendship that is mended through forgiveness can be even stronger than it once was."
Time will tell if Heart, Justin, and Jeck, will go down that path, and salvage whatever is left of their once-strong bond.