Was it a case of physical abuse? Is actor Rob Gomez capable of hitting and hurting someone, much more a woman, out of rage?
These were the questions asked by the public after Shaila Rebortera uploaded photos showing her bruises.
This came after she went public with her relationship with Rob on August 4, 2023.
She revealed that they have an eight-month-old daughter named Amelia.
Read: Beauty queen reveals she has daughter with actor Rob Gomez
It was surmised that Shaila decided to come clean in response to Rob's claim that he is "single," which he said during a guesting in Fast Talk with Boy Abunda on August 3, 2023.
Rob is currently seen on the GMA Network series Magandang Dilag, top-billed by comedienne-turned-beauty queen Herlene Budol.
Shaila dropped more hints that seem to suggest that Rob was an abusive partner, contradicting his clean-cut, boy-next-door image, and was keeping their relationship a secret "for his career."
Read: Shaila Rebortera drops more bombs on physical-abuse allegation vs ex-boyfriend Rob Gomez
She wrote in another post, "After over a year of being silent about the abuse, I'm happy I was able to speak the truth.
"Just hours after the photos of the bruises were uploaded, his mother asked me to say sorry in exchange for being able to stay with them.
"I decided to leave."
Immediately, Shaila's friends rallied behind her, including beauty queens Tracy Maureen Perez, Beatrice Luigi Gomez, Gwendolyn Fourniol, and Steffi Rose Aberasturi.
For those who are wondering, Shaila is also a beauty queen, and was also acknowledged as a "Dabarkads" by Eat Bulaga!
Here are some trivia about Shaila Rebortera, the woman at the center of the latest showbiz controversy.
MIXED RACE

Shaila's father is British, while her mom is Filipino. She is a proud Cebuana and hails from the town of Talisay.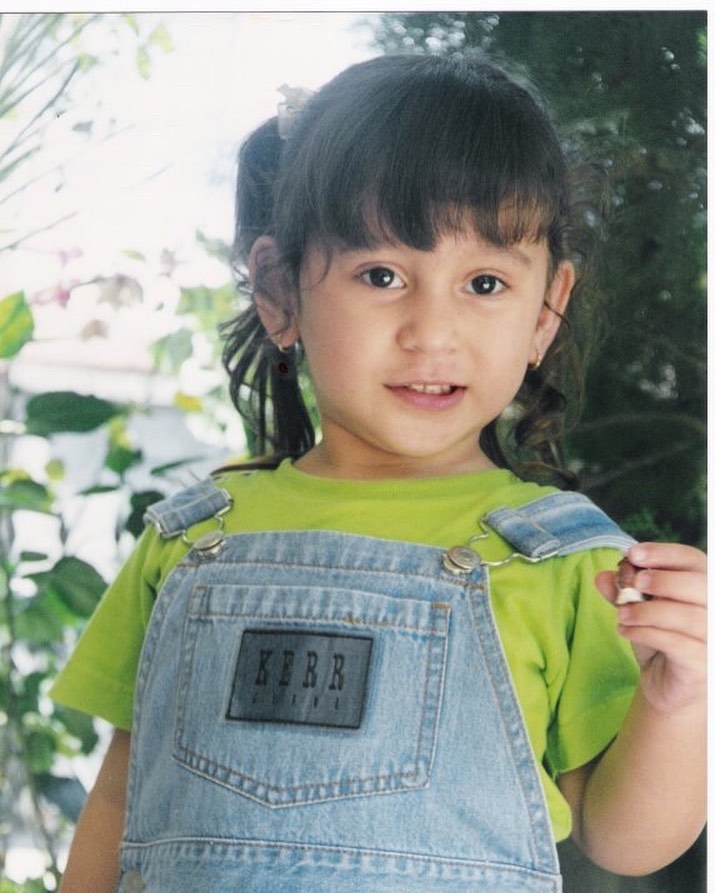 MULTI-TITLED BEAUTY QUEEN
Shaila has an array of beauty pageant titles on her resume.
She finished as a runner-up in Miss Cebu in 2016.
In 2018, she was named Sinulog Festival Queen and placed second runner-up in Reyna Aliwan.
Shaila won Miss Multinational Philippines during the Miss World Philippines pageant in 2021.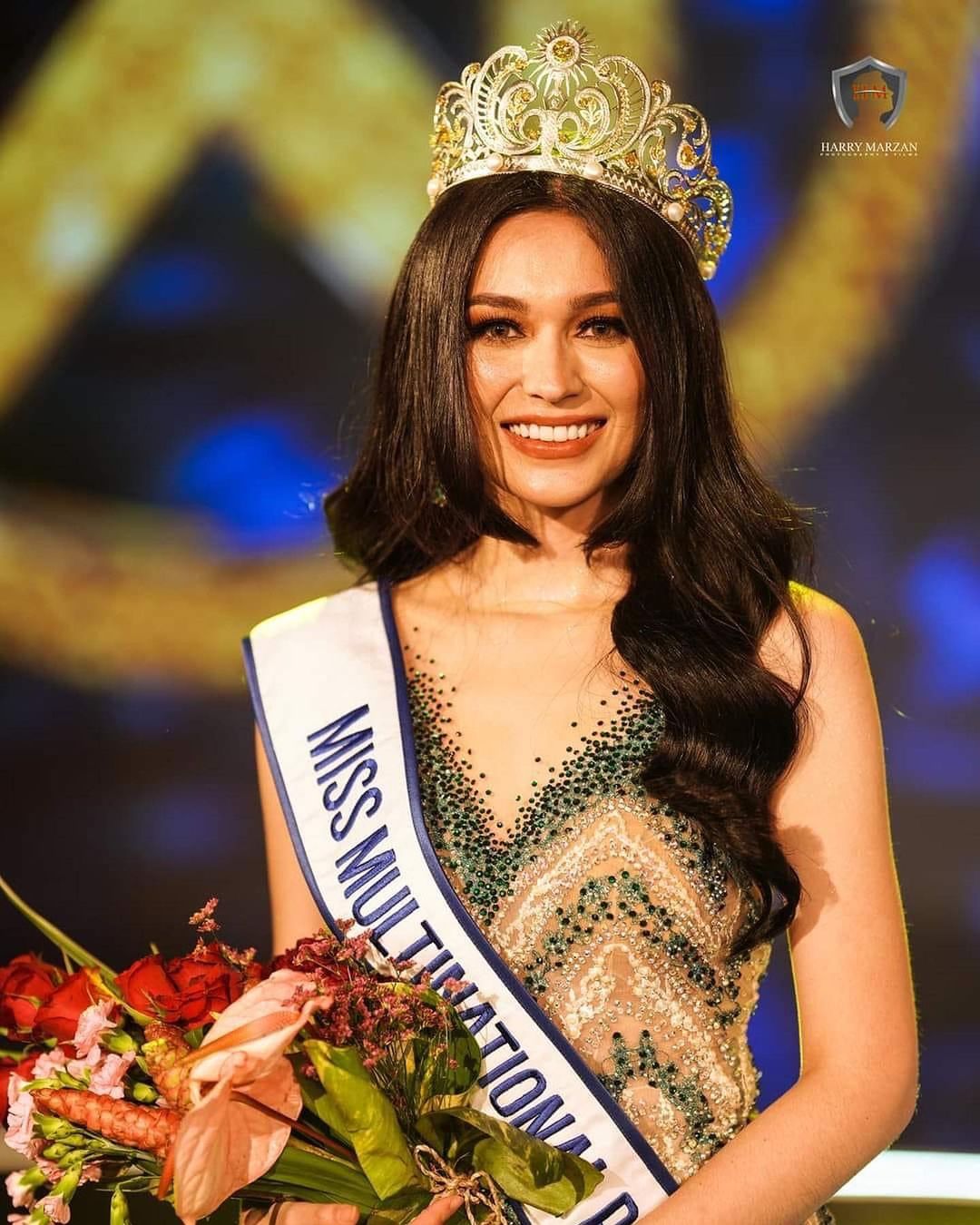 The Miss Multinational worldwide pageant, however, was not held that year, perhaps because of the COVID-19 situation, which, at the time, was still in full swing.
Trivia: the first Miss Multinational pageant took place in 2017 with Sophia Senoron from the Philippines winning the crown.
"Misogynistic" QUESTION
During the Q&A portion of Miss World Philippines 2021, then-presidential spokesperson Harry Roque asked Shaila: "The frontrunner in all the surveys for the post of president is a woman.
"If she were to ask you, should she run for president even if her children are very young, what advice would you give her?"
Read: Harry Roque ribs Ai-Ai delas Alas for choosing UniTeam: "Hindi mawawala ang iyong prangkisa."
Shaila answered, "Other women are strong and brave because they sacrifice their careers for their families.
"And if our candidate would like to pursue becoming a president despite sacrificing time for their family in exchange for serving the Filipino people, then I would definitely support that."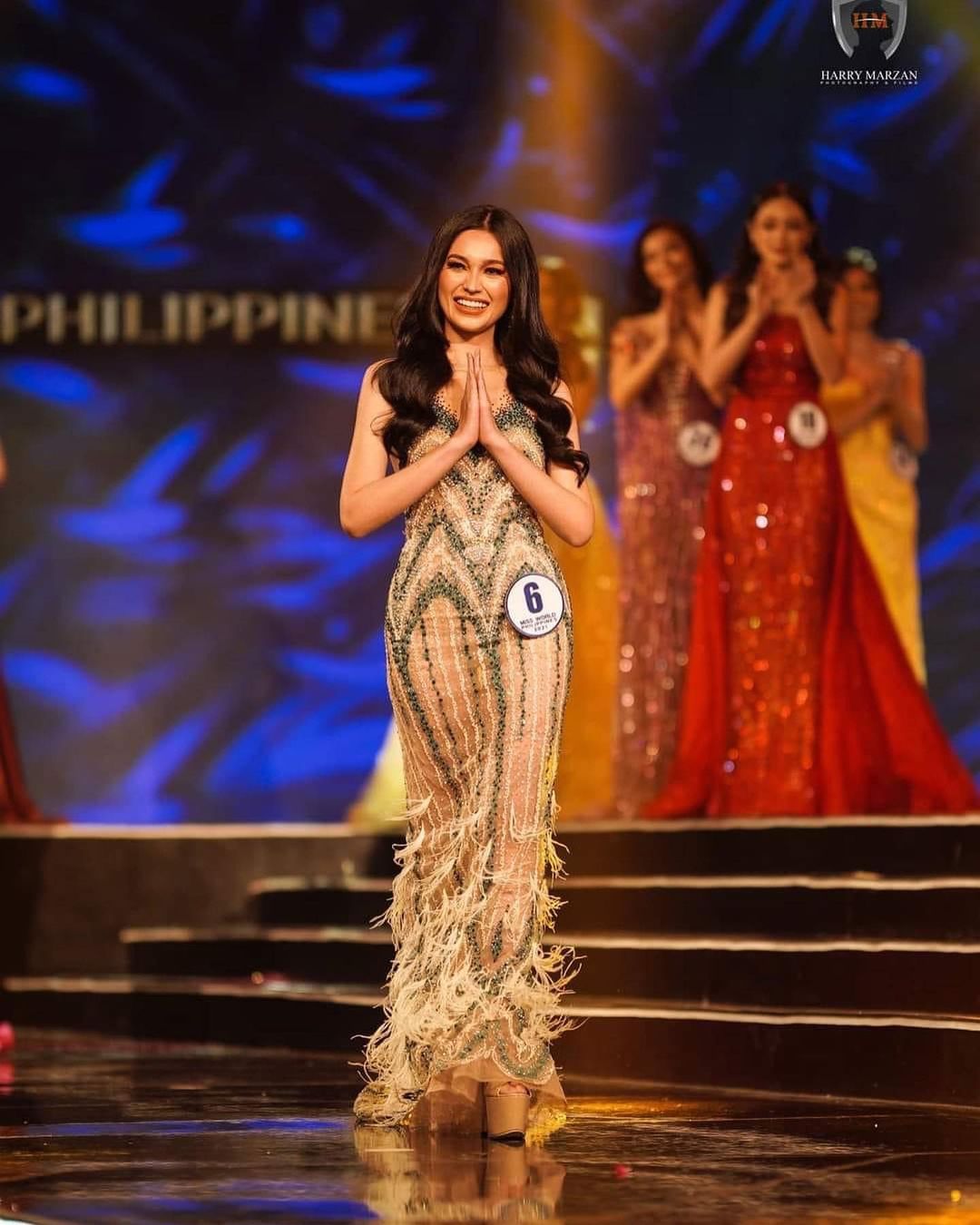 Her answer was applauded by many, while some found Harry's question offensive and "misogynistic."
A defiant Harry told the media, "OA po yun na misogynistic yun. That's a valid question. If you disagree, you're entitled to your opinion, mag-judge din kayo."
A DABARKADS
Shaila clinched the Miss Millennial Philippines crown in the noontime show Eat Bulaga! in 2018.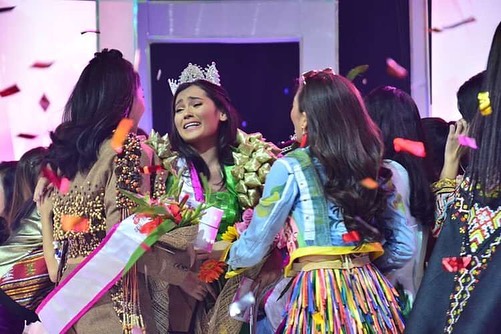 Miss Millennial Philippines invites local pageant titleholders from across the Philippines, with the participants representing their hometowns just like in major pageants.
On August 19, 2022, Shaila excitedly gave her Instagram followers a glimpse of the house that she won in Miss Millennial Philippines.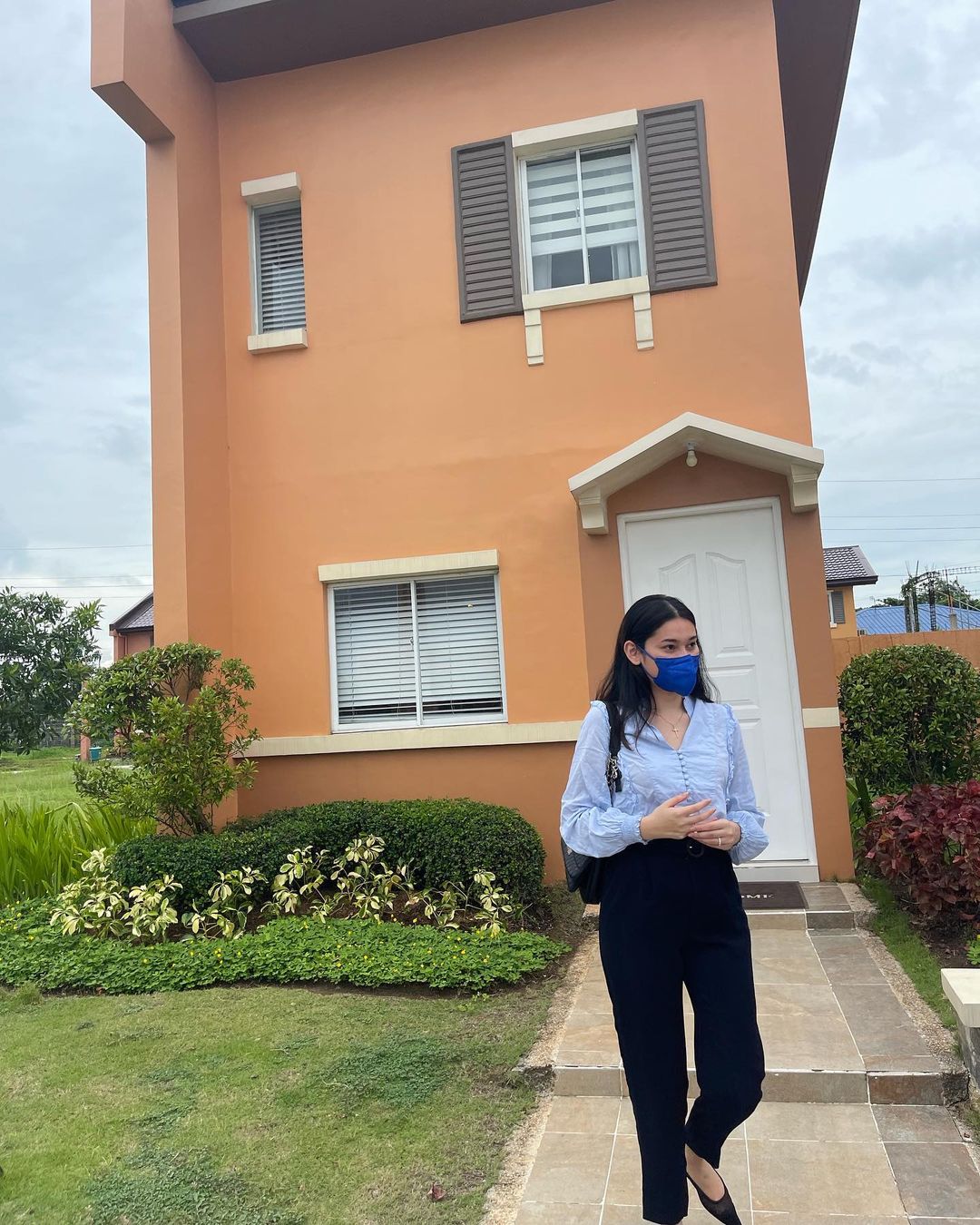 Shared Shaila, "Took me a while to choose the location (a year to be exact), to process the papers necessary, and to personally be there for the turnover (given the pandemic situation and my work schedule) but it's finally here! Maraming salamat, dabarkads."
As for her showbiz offers, she said in an interview with The Freeman published on August 7, 2021, "There have been, but I still have to feel the moment and the people I'm going to work with."
Shaila continued, "I really try to select the people I'm going to work with kasi.
"Manila is very big and I'm still new here. You know, as a probinsiyana, it's hard to trust the people here. No harm intended."
CHILDHOOD DREAM
"Did you know I wanted to be an HONEST LAWYER when I was younger?"

Shaila shared this in an Instagram post dated September 16, 2021.
While that didn't pan out, Shaila enthused that being a beauty queen afforded her the same privilege to help out in the community.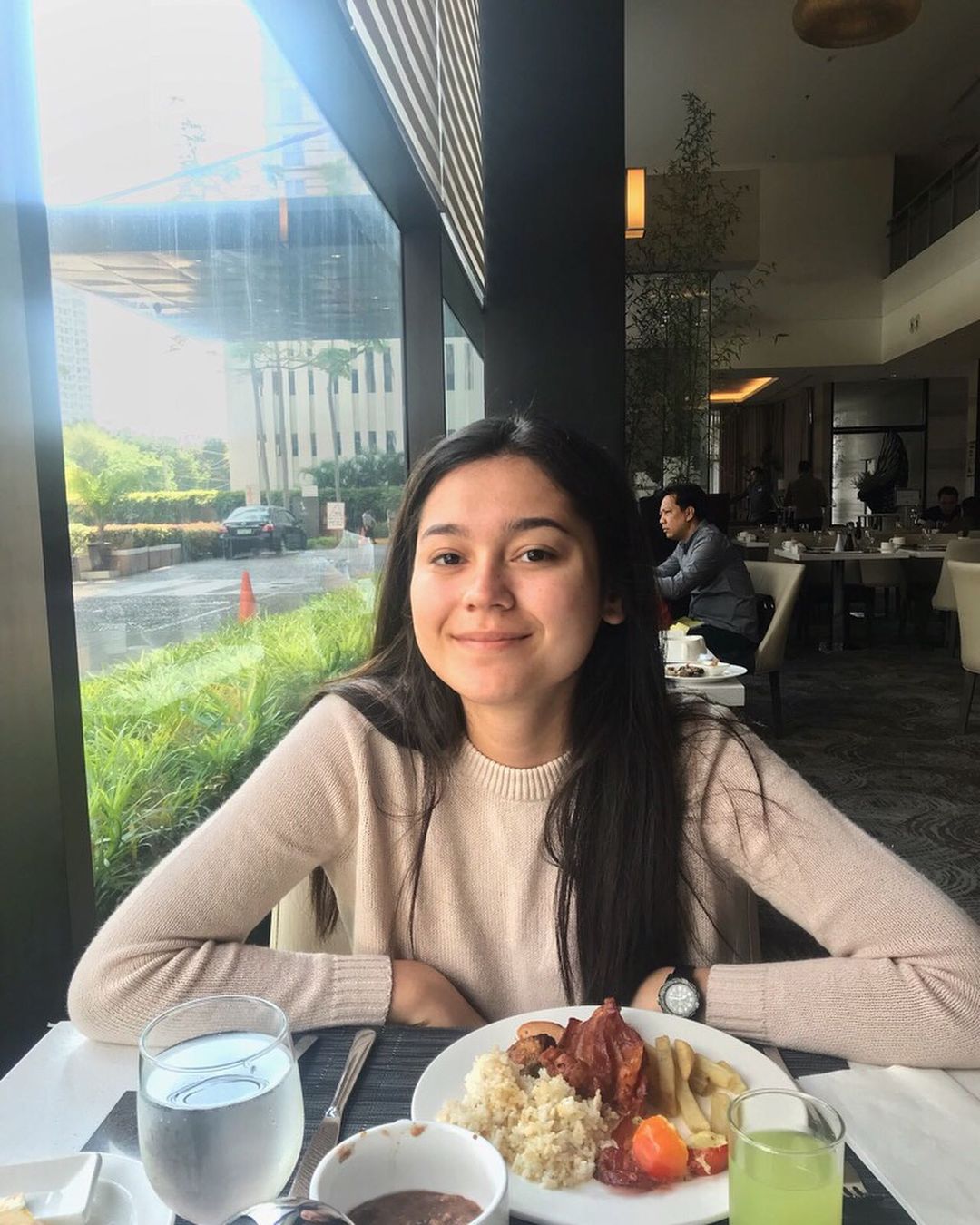 Continued Shaila, "It's funny how life worked out for me.
"Although I chose an entirely different career path today, I am still led to a road where I could stand up for others and involve myself in conversations that are relevant to society.
"I even have the freedom to voice out matters that I truly believe in! And the biggest surprise of it all, life decided to give me the largest courtroom – the world."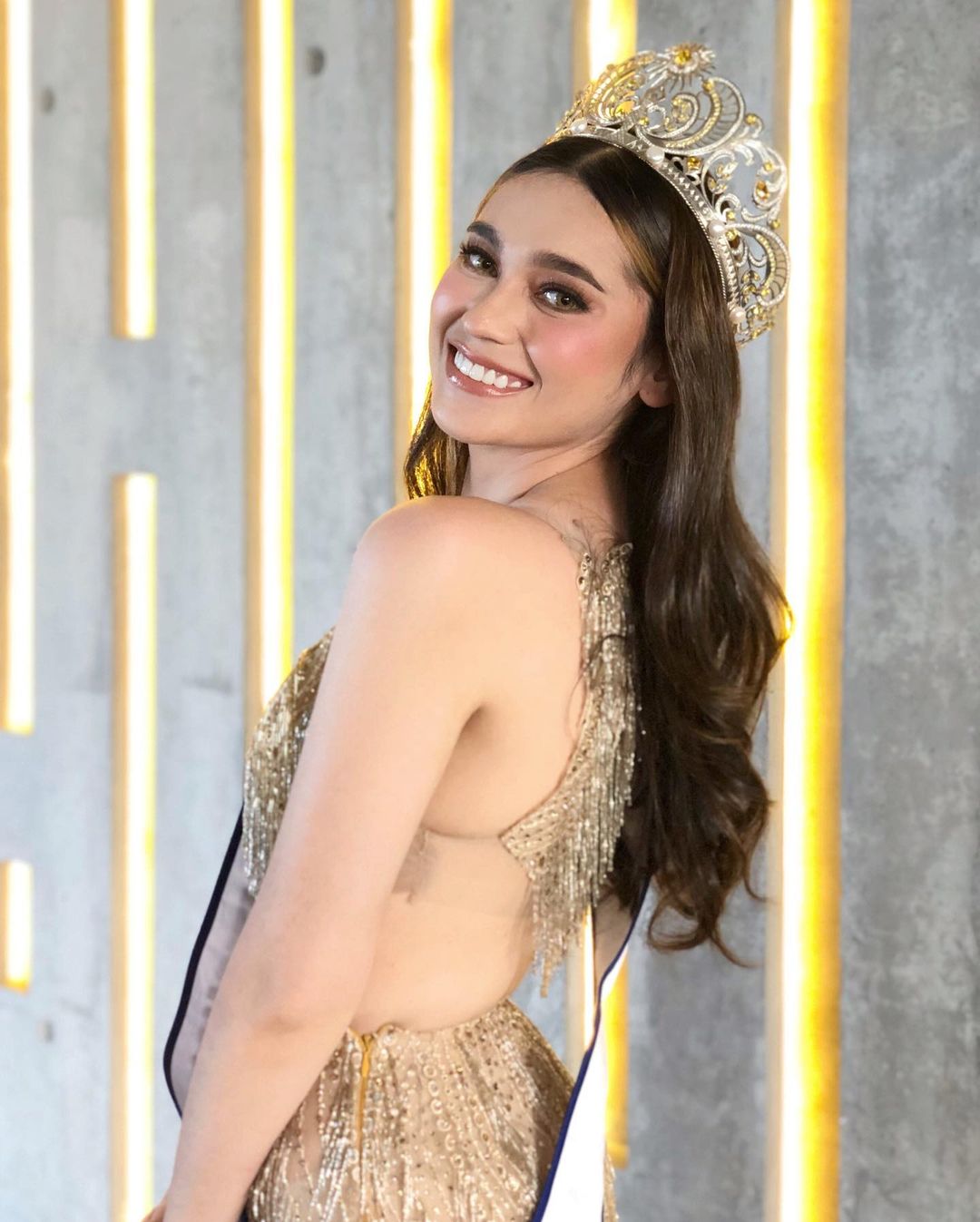 She went on to talk about dreams and life detours that can lead to surprising results.
"My point is, we dream big things when we are young. Dreams that seem too impossible to reach," she mused.
"But if we remain genuine with our intentions and grounded to our purpose, life finds a peculiar way of fulfilling this dream for us."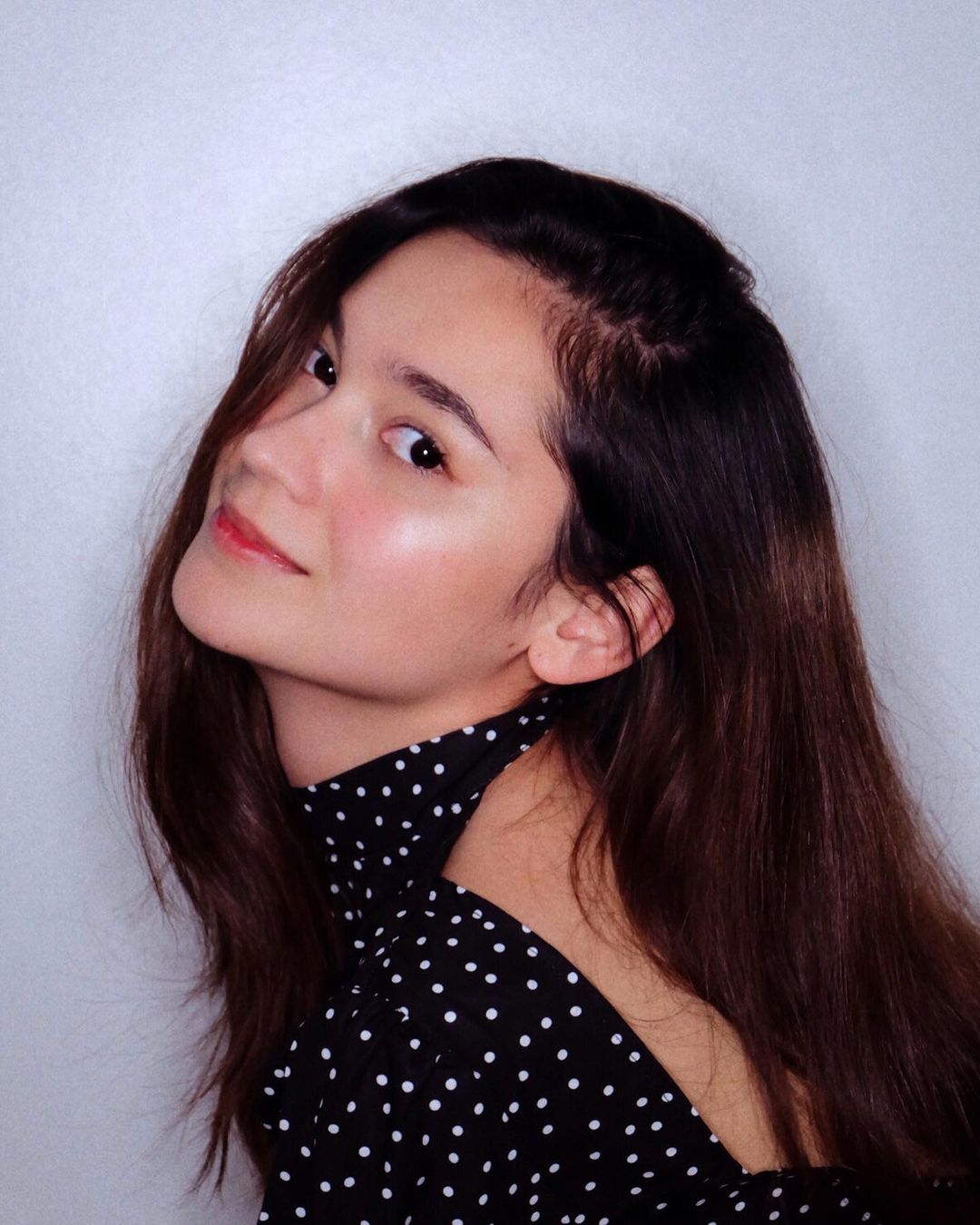 A DENTIST
Shaila is a licensed dentist. Her Instagram profile states proudly, "Doctor of Dental Medicine."
Her name on her Instagram account also says "Dr. Shaila Rebortera."
She has photos and videos on Instagram showing Shaila the dentist, with one follower commenting, "Ang gandang doktora."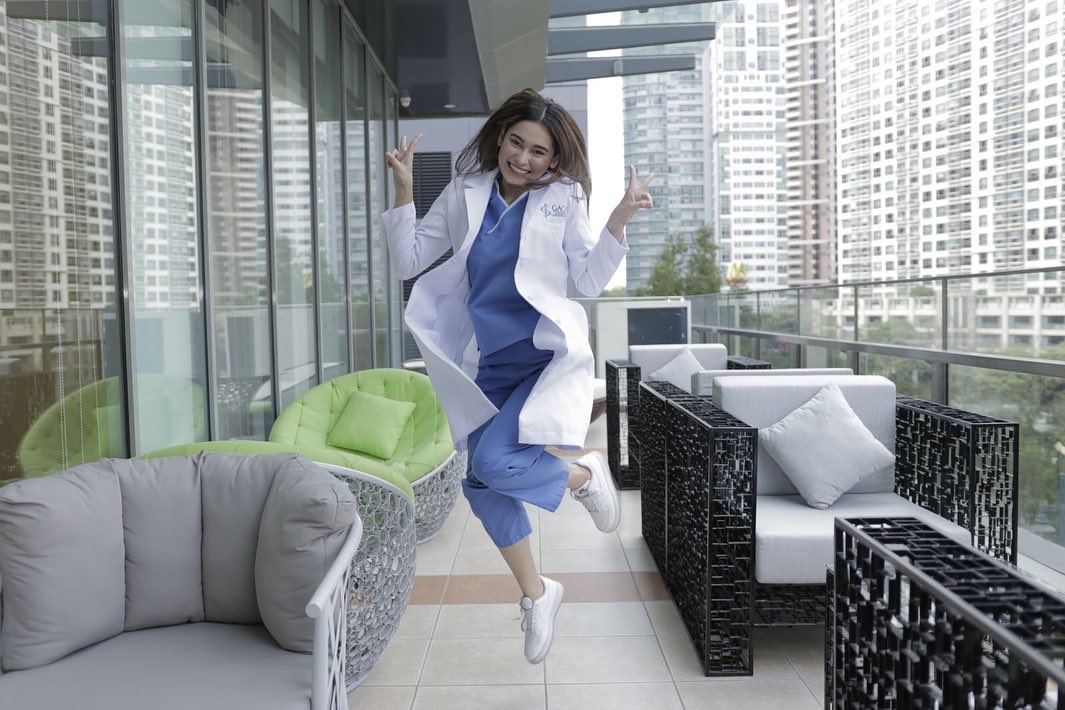 Shaila told The Freeman that it was her mother who convinced her to pursue a course in medicine, thus leading her to dentistry.
Being a dentist, it was not surprising that one of Shaila's advocacies from her pageant days, and even today, is oral health.
In a 2021 interview for the YouTube channel Hey Adam G, Shaila said that teaching children about oral hygiene is something that she has been doing since she was 18 years old.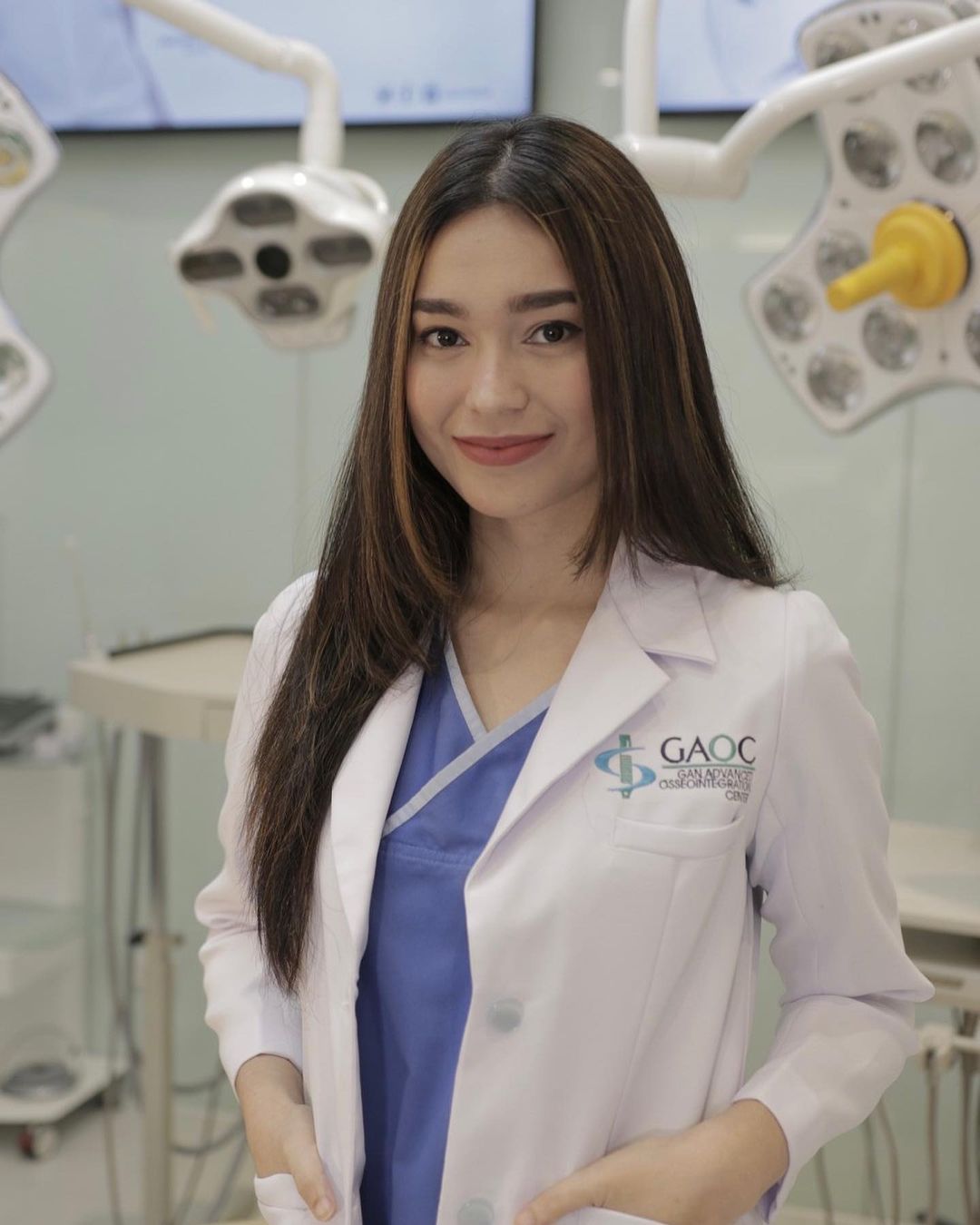 The Toothbrush Project, as Shaila's friends fondly call it, sees the team conducting feeding programs and giving out dental kits to children in Cebu.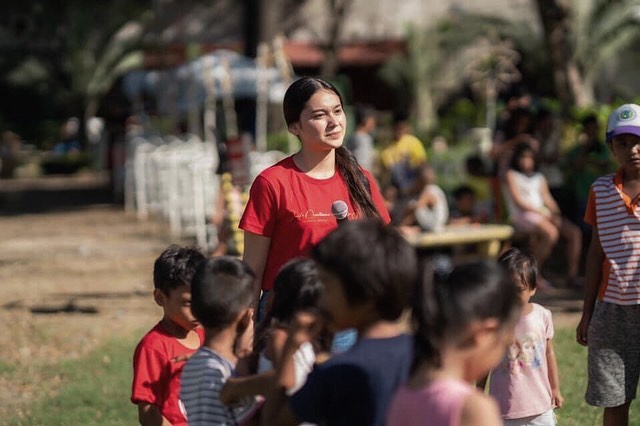 Shaila dreams of establishing her own foundation, which she intends to call Plant A Smile.
The battle cry for her dream foundation is "making the world a better place, one smile at a time."
She reflected on her time joining Miss World Philippines and how it strengthened her goal to help out.
"When you face 44 ladies who are just as beautiful as you, so intelligent, and have a lot to bring to offer to the table, it's easy to get lost," she said.
"I learned how to anchor myself to my real purpose—which is to share my advocacy to the world."
And like everyone in the medical field, Shaila was a frontliner during the pandemic.
She posted on June 12, 2021, to mark the country's Independence Day: "Behind the dress and heels are the battle scars from this pandemic."
Her post was accompanied by a photo of her in uniform and with a rash on the bridge of her nose—the effect of wearing face masks constantly for long hours.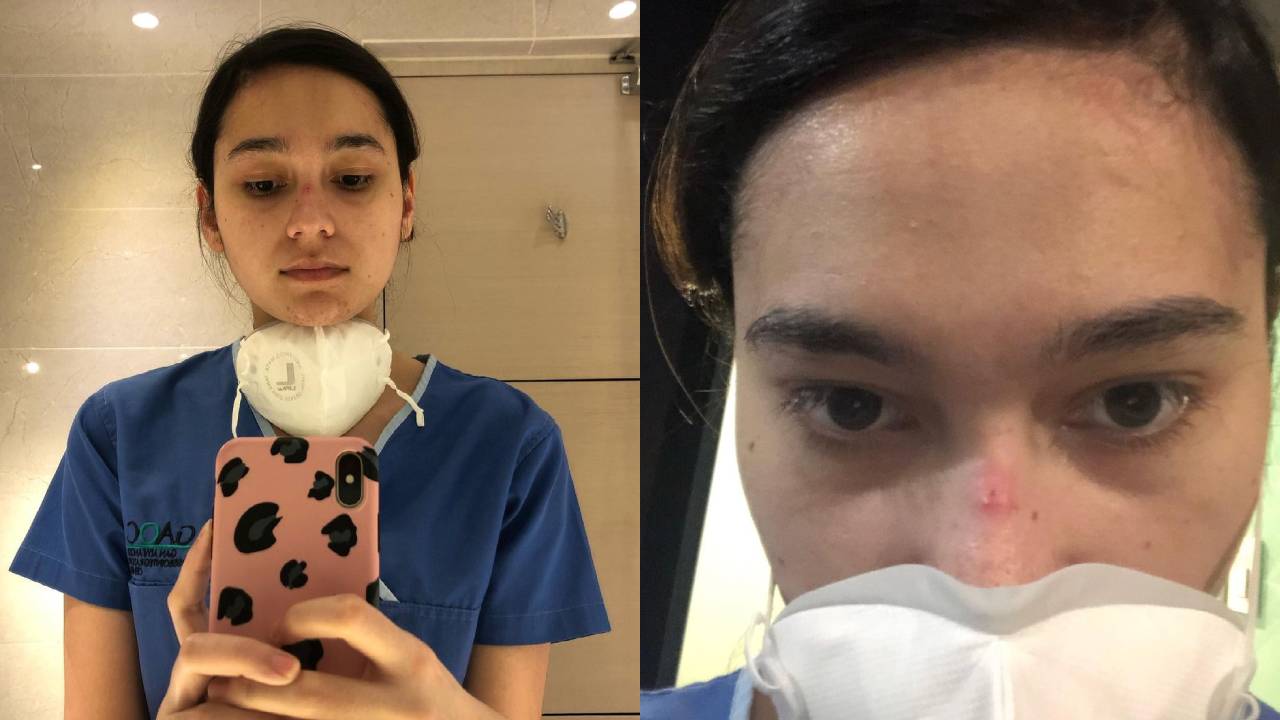 "Salute to all the frontliners who continue to fight the good fight. This Independence Day is a reminder that you are the modern-day heroes our country needs," remarked Shaila.

"Philippines, you are worth it."