Ellen Adarna, 32, is no ordinary girl.
She has become a cynosure of all eyes less for her beauty and affluent background than for being uninhibitedly frank and spunky.
Even when she temporary left showbiz in 2017, she barely escaped the prying eyes of the public.
As she and A-lister John Lloyd Cruz were then romantically involved with each other, there was no stopping their fans from trailing them.
But long after her relationship with John Lloyd ended, Ellen continues to make headlines, this time with her new beau, Derek Ramsay.
FAMILY BACKGROUND, EDUCATION
Ellen, whose real name is Ellen Meriam Go Adarna, was born on April 2, 1988.
Born and raised in Cebu, she comes from a wealthy family that owns real-estate businesses and a chain of motels with branches in Cebu, Davao, Cagayan de Oro, and Metro Manila.
Her parents are the late Alan Modesto Adarna and Meriam Go-Adarna.
She is the only daughter and the oldest among five siblings.
Her brothers are Teodorico, Danton Manuel, Carlitos, and Bruno Nate.
Ellen went to St. Theresa's College Cebu, a private all-girls Catholic school, for her elementary and secondary education.
She took up Business Administration in the same school, but dropped out in her second year.
For a brief period, she worked as a secretary at her dad's company before making the decision to leave Cebu for Manila.
ELLEN ADARNA AS COVER GIRL
As a teen, she apeared in glossy magazines, including the cover of Candy magazine in 2005 and 2006.
She also won the Teen Model Search launched by the magazine in both years.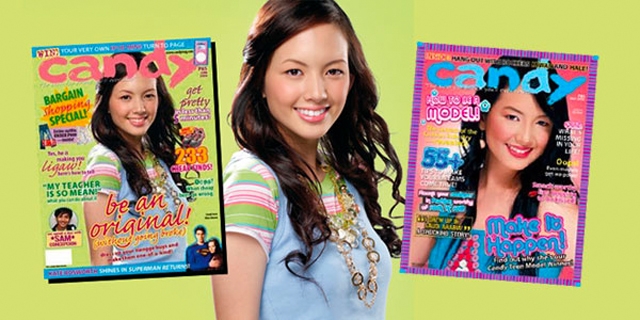 From 2011 until 2017, Ellen had consistently made it to top 10 of FHM Philippines 100 Sexiest Women.
Her most recent pictorial was for the digital cover of Preview.ph.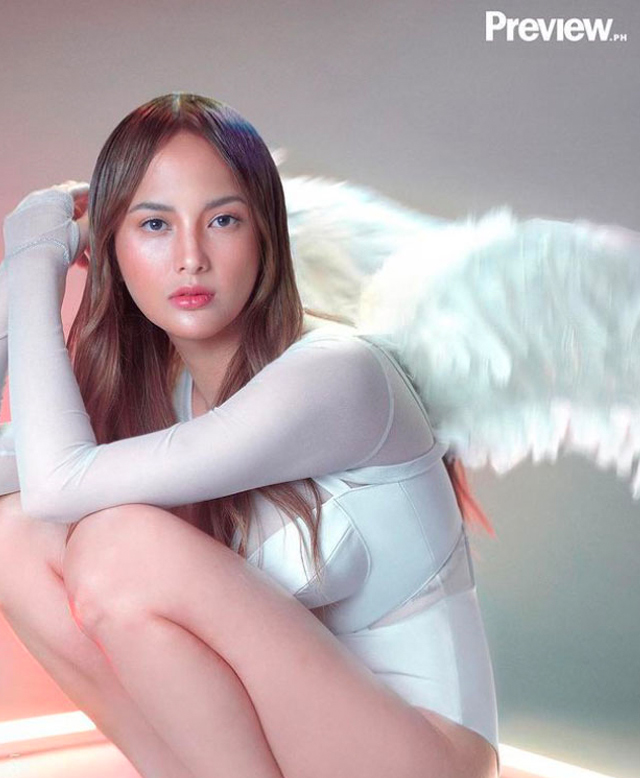 ELLEN ADARNA's SHOWBIZ VENTURES
Ellen began her showbiz career in GMA-7, and first appeared in the Kapuso network's longest-running gag show Bubble Gang in 2010, and became one of the show's mainstays until 2013.
She was part of Captain Barbell's support cast in 2011, the same year she became one of the "castaways" in Survivor Philippines: Celebrity Doubles.
She joined the reality show with her former boyfriend businessman Filo Cucueco.
However, the couple decided to quit the competition.
Ellen's reason was: "The decision is to quit because in the first place, I forced Filo to join this. His heart isn't in it.
"And now he wants to quit and as I said before anything that would try to break us apart which is kind of happening now.
"I don't want that to happened because I value our relationship more than the game."
She went on to play support roles in Kapuso TV series Alice Bungisngis and her Wonder Walis (2012), Indio (2013), to name a few.
She also portrayed minor roles in the movies Boy Pick-up: The Movie (2012), Tween Academy: Class of 2012 (2011), and Basement (2014).
Ellen got to play lead in a movie titled Ang Tag-araw ni Twinkle (2013).
TRANSFER TO ABS-CBN
In 2013, Ellen transferred to ABS-CBN, where she was given the opportunity to portray more substantial roles.
In 2014, she played Tamara, the main antagonist in the afternoon series Moon of Desire.
In 2015, she became one of the female leads in Pasion De Amor (2015), portraying Sari Elizondo.
She got to play another main kontrabida role in the daytime series Langit Lupa in (2016-2017).
While doing Langit Lupa, Ellen also regularly appeared in the weekly sitcom Home Sweetie Home.
She portrayed Tanya, a sexy secretary who had a crush on his officemate, a married man named Romeo (John Lloyd).
This was where her romance with John Lloyd flourished.
In 2017, they left the show and showbiz, travelled in and out of the country, and started building a family.
On June 27, 2018, Ellen gave birth to a baby boy they named Elias Modesto.
She subsequently made a pronouncement that she would want to focus on being a mom and retire from showbiz.
But this 2021, the celebrity mom made comeback and top-billed the TV5 sitcom John En Ellen opposite John Estrada.
ELLEN ADARNA'S ROMANCES
Ellen has a colorful love life.
In 2016, she was linked to presidential son Baste Duterte after photos and videos of them hanging out with friends made the rounds on social media.
But she only confirmed their relationship in 2017, after their breakup.
Shortly after this, Ellen was spotted with John Lloyd in a hotel in Mandaluyong City and in Paoay, Ilocos Norte.
Initially, the two denied their romantic involvement, but were frequently sighted together.
On September 24, 2017, John Lloyd posted his kissing photo with Ellen with the caption: "Sobrang baduy neto pero this girl really did something good to my soul. i'll always be grateful."
In October 2017, John Lloyd announced his indefinite leave from showbiz.
The couple then spent a vacation in Europe, and did some sightseeing in Morocco, France, and Switzerland. They also went to Japan.
The couple decided to live in Cebu.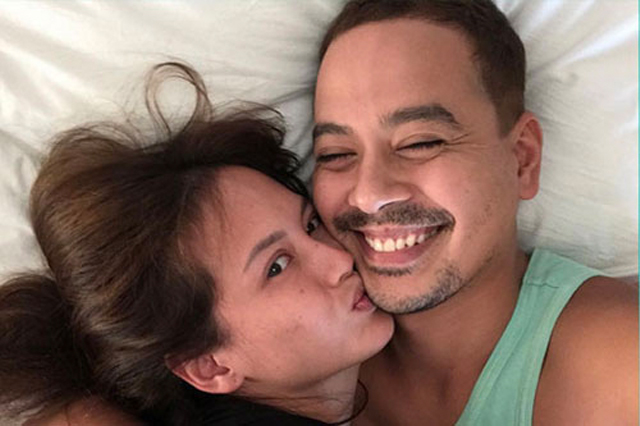 Sadly, in August 2019, it was first reported that Ellen and John Lloyd broke up and decided to co-parent their child.
In March 2020, Ellen hinted at their breakup in her reply to a netizen's comment: "I am curious what really happened why you and John Llod had fallen out…"
Ellen wrote, "only god can answer this question."
ELLEN'S DEPRESSION
In March 2020, Ellen took to Instagram and documented her travel to Bali, Indonesia, where she underwent mental training.
The actress also revealed why she had to go through a two-week retreat.
"To everyone asking, i did mental training coz i was stuck in this black hole for almost 3 years.
"My anti depressants didnt do me any good, it made me immobile and numb.
"i was getting weaker mentally and emotionally—something had to be done."
Though she did not specify what caused her depression, many pointed to her dad's death in 2018 and her breakup with John Lloyd.
Come April 3, 2020, Ellen confirmed in a podcast her long-distance relationship with a Spanish guy, who was later on identified as Carlos Lemus.
It was unclear when Ellen and her Spanish boyfriend broke up.
ELLEN AND DEREK
Come January 2021, a new man came into Ellen's life: actor Derek Ramsay.
It started when Derek bumped into his best friend John Estrada and Ellen at a restaurant earlier this January.
Ellen and John were talking about their now ongoing TV5 sitcom John en Ellen.
Derek then found out that he and Ellen live on the same street in a village in Ayala, Alabang, so he invited them to his home for dinner.
The gathering happened on January 11, and it was also attended by John and Ruffa Gutierrez.
Ruffa took photos and videos of Derek and Ellen appearing cozy, and uploaded them on social media.
That night of gathering paved the way for more meet-ups.
Ellen and Derek openly posted photos from their out-of-town trips, including regular workouts.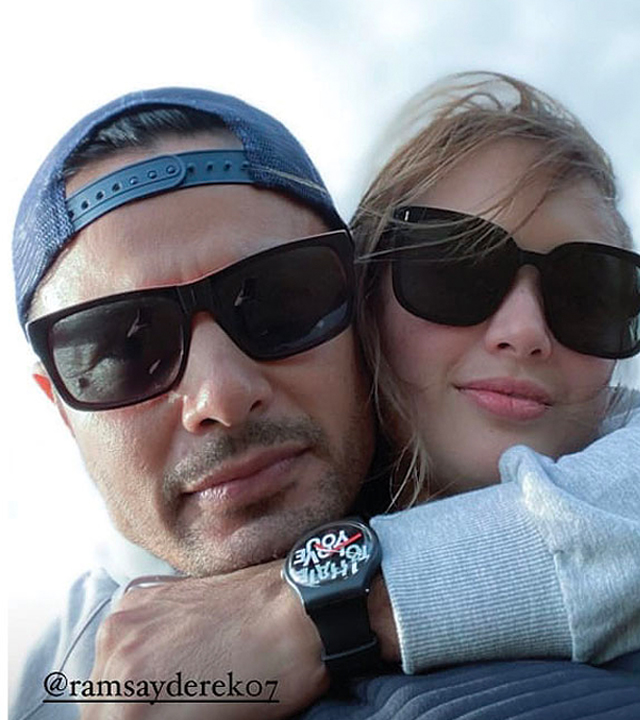 Soon, Derek's non-showbiz friends teased the two about being "in love," "perfect match," and "intense."
On Friday, February 26, Derek and Ellen confirmed to PEP.ph (Philippine Entertainment Portal) that they are officially a couple.
Less than a year since they confirmed their relationship, Ellen and Derek tied the knot in a romantic outdoor wedding in Bataan this November 11, 2021.
TELEVISION
Asar Talo Lahat Panalo! (GMA-7, 2010) as Herself
Bubble Gang (GMA-7, 2010-2013) as Herself
Mars Ravelo's Captain Barbell (GMA-7, 2011) as Katrina "Kat" Lazatin/Fuega
Survivor Philippines: Celebrity Doubles Showdown (GMA-7, 2011) as Herself
Alice Bungisngis and her Wonder Walis (GMA-7, 2012) as Carla
Indio (GMA-7, 2013) as Dalikmata
Moon of Desire (ABS-CBN, 2014) as Tamara "Tammy" Herrera
Pasion De Amor (ABS-CBN, 2015) as Sarita "Sari" Elizondo
The Greatest Love (ABS-CBN, 2016) as young Gloria Guerrero-Alegre
Langit Lupa (ABS-CBN as Isadora "Issa" Sobrevista
Home Sweetie Home (ABS-CBN 2016-2017) as Tanya
John En Ellen (TV5, 2021) as Ellen Kulantong
FILMS
Si Agimat at si Enteng Kabisote (GMA Films, APT Entertainment, 2010) as Engkantada #2
Tween Academy: Class of 2012 (GMA Films, 2011)
Boy Pick-up: The Movie (GMA Films, Regal Entertainment, 2012)
Ang Tag-Araw ni Twinkle (2013) as Twinkle
Basement (GMA Films, 2014)
My Illegal Wife (Star Cinema, Skylight Films, 2014) as Clarize
Beauty in a Bottle (Quantum Films, Skylight Films, 2014) as Tanya Jacinto
You're Still the One (Star Cinema, Regal Entertainment, 2015) as Racquel