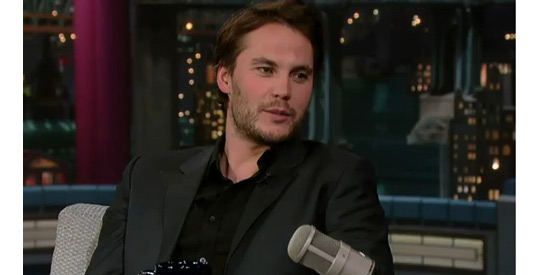 Taylor Kitsch got into hot water when he wrongly implicated airport officials of the Philippines, even though the Hollywood actor hasn't been to the country at all.
Criticism...not fun in the Philippines?

When a foreigner makes a comment that puts the Philippines or Filipinos in a bad light, expect strong backlash from Pinoys.


In our desire to uphold our national identity, Filipinos have a tendency to condemn the offending parties and even brand some of them as "persona non grata." Social networking sites are flooded with online debates about the anti-Pinoy comments.


In the words of a sociologist, Filipinos are by nature "mapagtimpi" but being shamed in public triggers an emotional response to save face or preserve dignity and reputation.


What do you think about the comments made by these foreigners? Are we right in demanding an apology? Or are we just balat-sibuyas?— thin-skinned and quick to tears like in peeling onions.


Here are the international celebrities who made Filipinos bristle:

1. Dan Brown
2. Lee Da Hae
3. Taylor Kitsch
4. Lucy Liu
5. The Desperate Housewives writers / Teri Hatcher
6. Alec Baldwin
7. Jimmy Kimmel
8. Claire Danes
9. Jay Leno
10. Howard Stern



PEP.ph (Philippine Entertainment Portal) interviewed Mr. Crescencio Doma Jr., a sociologist from the University of Santo Tomas, to shed light on the strong reaction of Filipinos to comments made by foreigners.
1. What cultural trait of Filipinos can account for the strong backlash against foreigners who insult Filipinos and the Philippines?
I would consider the Filipino's sense of nationalism as the primary factor that triggers the so called 'strong backlash' against foreigners who insult or malign the Filipinos and the Philippines as a country either such insult was intentional or unintentional. Some would think "balat sibuyas ang Pinoy" in such situation. But then, one would not feel that way if he/she does not care for one's country. Filipinos think that anything said about his/her country is also a 'personal attack' on him/her because he is a citizen of that country— "Ang sakit ng kalingkingan, ay sakit ng buong katawan."
2. Why are Filipinos very sensitive to these topics?
Filipinos have a strong sense of pride which I think is also present among other citizens of the other country. People see how the government or the country tries to promote the good things about the country (as we can see in the Department of Tourism's campaign to attract tourists to come to the Philippines— to enjoy the beauty of the country, to know its people, its food and the talents and skills it could offer). And at the height of this campaign, here comes a statement, an observation or an impressions that is the exact opposite of what it promotes. Sa salitang kalye, you can apply here the concept of "supalpal" or "tabla" which they will never just take sitting down. Remember when one dictionary several years ago defined Filipina as a househelp or domestic worker and another TV show made an insult of Filipina nurses simply because of a rare incident of what others refer to as medical malpractice. While Filipinos could come up with jokes about its current socio-economic and political situation, its different when people; foreigners for instance who do not know much about a country or even just its capital would say something derogatory about it. Call it fiction or whatever, but when a name— that of a person or a place highly regarded by people is already directly associated with it, then that's a different story for them. No one could accuse any single Filipino to have not loved his/her country and keep quite when its being attacked.