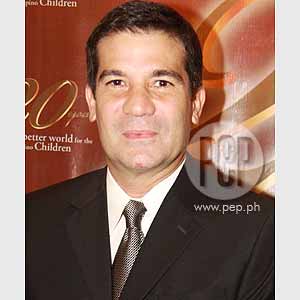 "You know, they say people have lost hope. I haven't lost hope, e. We just have to get the right person in the right place at this time," said Edu Manzano about agreeing to be the running mate of Lakas-Kampi-CMD presidential candidate Gilbert "Gibo" Teodoro.
Photo: Noel Orsal
Edu also stressed that he and Gibo wanted to veer away from the traditional way of campaigning.
"It's very convenient kasi to overlook [qualities of a candidate] and discourage people," he said. "Kay Gibo, we talked about not wallowing into that kind of campaign. We want to raise the level of politicking, of campaigning. We'll use new blood, new energy, you know, hindi na 'yong luma, mga trapo style."
In the end, PEP asked him what his main thrust would be in case he wins the vice-presidential race next year.
He replied, "Like I said, I bring to the table my experience in local governance. I also bring to the table my experience in law enforcement. I'm very passionate about our positions when it comes to peace and order. We have to make society safe for people."