MULTIMEDIA
Cheska Garcia-Doug Kramer wedding
posted on Saturday, November 01, 2008 - 12:00am
STATS:
1488770 Views | 0 Comments
Exactly five years after they officially became a couple, Doug and Cheska exchanged "I do's" before their family and closest friends last October 9 at the Blue Leaf Events Place in McKinley Hill, Taguig City.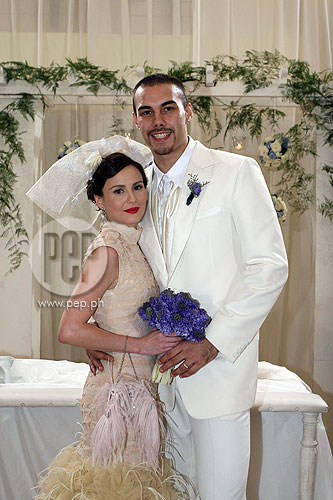 One summer, Douglas Kramer met Francesca Marie "Cheska" Garcia in Boracay. Friends would say the meeting was "love at first sight" for Doug and Cheska was "mesmerized."
After six months—October 9, to be exact—they officially became a couple. Four years later, Doug proposed to Cheska at Le Souffle restaurant. And a year after they got engaged, they tied the knot.
Photography: courtesy of Cheska Garcia
can't get enough of celeb news? like us!
Most Popular
Most Shared
Most Talked About