MULTIMEDIA
First look at Star Cinema's upcoming movie "Suddenly It's Magic"
posted on Thursday, July 12, 2012 - 02:24pm
STATS:
23040 Views | 0 Comments
On May 18, the cast and crew of Star Cinema's Suddenly It's Magic flew all the way to Paoay, Ilocos Norte to shoot some scenes at the historic Fort Ilocandia Hotel.
Lead stars Erich Gonzales and Mario Maurer were snapped on the set, together with an ensemble of other actors and talents who made a mock-up wedding scene.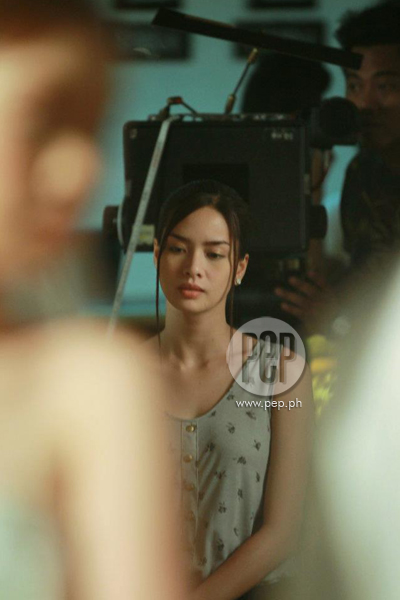 Erich Gonzales conveyed a stoic emotion from the sidelines of what was supposed to be a merry wedding scene.
In an interview last April, she said her role in the movie is a broken-hearted pastry chef who's jaded about love and relationships.
That is, until she meets a Thai guy "who will change my life and so that's where the magic begins."
Photography: Mark Anthony Agorilla
can't get enough of celeb news? like us!
Most Popular
Most Shared
Most Talked About