MULTIMEDIA
TOP list: Celebrities with Famous Grandparents
posted on Saturday, September 07, 2013 - 11:34am
STATS:
97306 Views | 0 Comments
Dynasties, unlike in the political arena, are most welcome in the entertainment industry. Filipinos happen to be fascinated by showbiz royalty. Thanks to lola and lolo, these celebrities, by birthright, were destined to be in the limelight. We either hate their guts for winning the genetic jackpot or love them just because.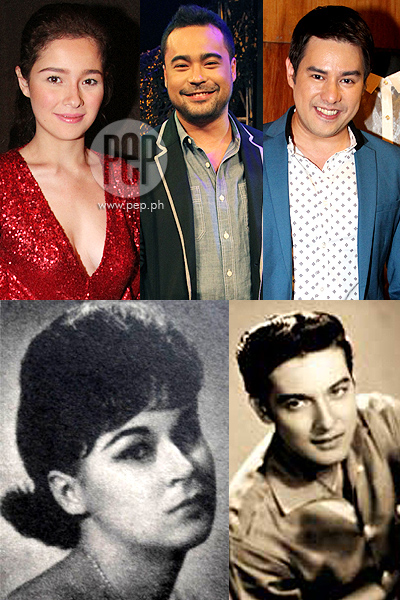 There's no escaping the Eigenmanns in the industry, not when Eddie Mesa and Rosemarie Gil's lot is undeniably a talented bunch. Eddie, the '50s Elvis Presley of the Philippines, and the beautiful Rosemarie, bequeathed showbiz to their three children Mark Gil, Michael De Mesa, and Cherie Gil—all award-winning actors with active careers to date.
Exhibiting the acting legacy they've inherited are the youthful and gifted third generation of Eigenmanns—Michael and actress/director Gina Alajar's three boys: Ryan, Geoff, and AJ; Mark and actress Irene Celebre had Gabby and Ira Eigenmann; Mark and actress Jaclyn Jose produced Andi Eigenmann; and lastly, Mark and actress Bing Pimentel had Maxene Eigenmann and Sid Lucero (Sid Lucero is Mark's character's name in Mike de Leon's award-winning movie Batch '81).
(Clockwise: Andi Eigenmann, Sid Lucero, Gabby Eigenmann, Rosemarie Gil, and Eddie Mesa)
Photography: Noel Orsal; Courtesy of tagalogrepublic.blogspot.com and alammobato.blogspot.com
can't get enough of celeb news? like us!
Most Popular
Most Shared
Most Talked About