MULTIMEDIA
Pedro Calungsod Batang Martir cast in Cebu
posted on Tuesday, October 08, 2013 - 11:23pm
STATS:
27264 Views | 0 Comments
From October 6-7, Pedro Calungsod Batang Martir cast members conducted mall shows in the Cebu hometown of the second Filipino saint.

The movie is an entry in the Metro Manila Film Festival. It stars Rocco Nacino and Christian Vasquez and is directed by Francis Villacorta.
The press conference held in Cebu marked the first time that the teaser trailer of the MMFF film was shown to the public.

(To learn more about this period film, CLICK HERE )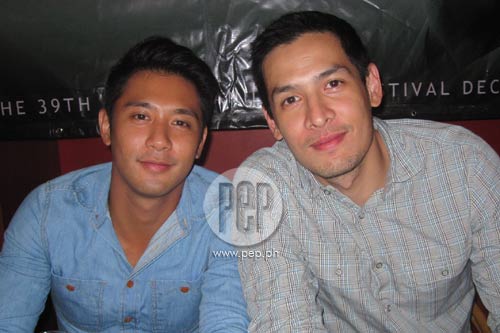 Rocco Nacino (left) is cast as the Filipino catechist turned martyr Pedro Calungsod. Christian Vasquez (right) plays Father Diego de San Vitores, a Jesuit priest who led the mission to evangelize Chamorro natives in the Marianas. Now known as Guam, the Marianas served as the final resting place of the missionaries.
Photography: Jocelyn Dimaculangan
can't get enough of celeb news? like us!
Most Popular
Most Shared
Most Talked About