Thousand of Filipino fans flocked to the SM Mall of Asia Arena on Labor Day, May 1, to watch Troye Sivan perform for the first time in Manila.
MMI Live and Smart Communications teamed up to bring the 23-year-old singer's The Bloom Tour to the Philippines.
See what happened during the Troye Sivan tour in the Philippines: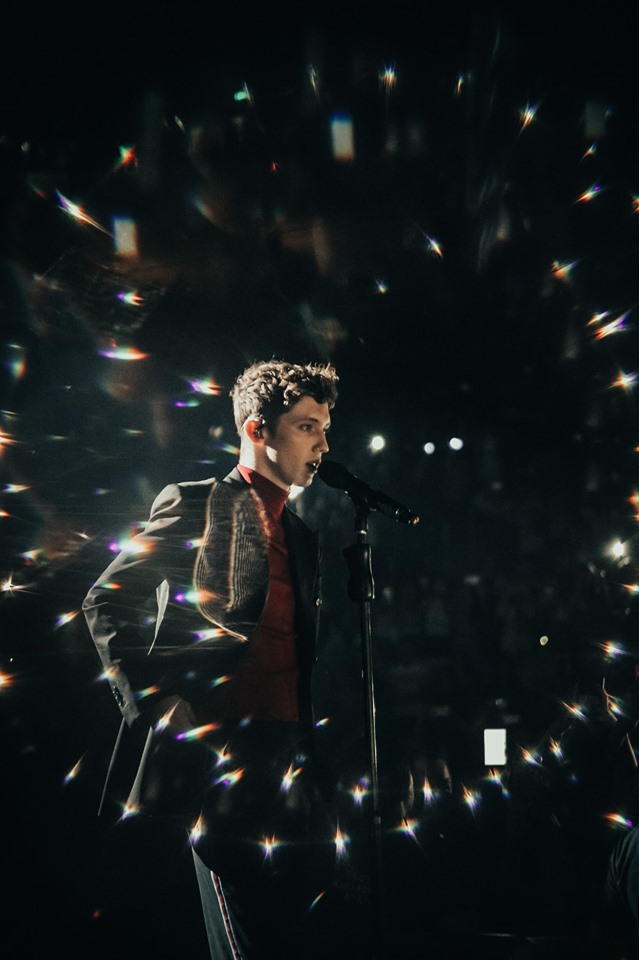 Filipino fans were treated to an hour-and-a-half long concert featuring Troye's biggest hits.
The Troye Sivan tour in Manila started with the song "Seventeen."
Lucky concertgoers had a chance to take a closer look at Troye when he performed the song right at the middle of the crowd, beside the tech booth.
The South Africa-born Australian singer wore a red turtle neck shirt with a pair of black blazer and trousers that night.
After a few minutes, he returned to the main stage to continue his performance.
The crowd sang along as the singer continued the Philippine concert with his songs titled "Bloom" and "Plum."
Troye then paused for a bit to address his fans.
The Australian singer expressed how thrilled he was to finally perform in Manila.
He told attendees, "Guys, literally, the only thing that's going through my head right now is why did it take me so fucking long to do this?
"I'm serious! I just did a little meet and greet before the show, some of you showed a tweet from 2015 where I was like, 'I'm coming to the Philippines.'
"And I came once but it was like such a quick trip. I dipped in and dipped out for like one day.
"And you guys have like, all I've thought since I left then."
He later said, "I'm so excited to be here will all of you guys. We have a very special show tonight..."
This is Troye's second time to visit Manila, following his short trip to the country in 2017 for an endorsement shoot.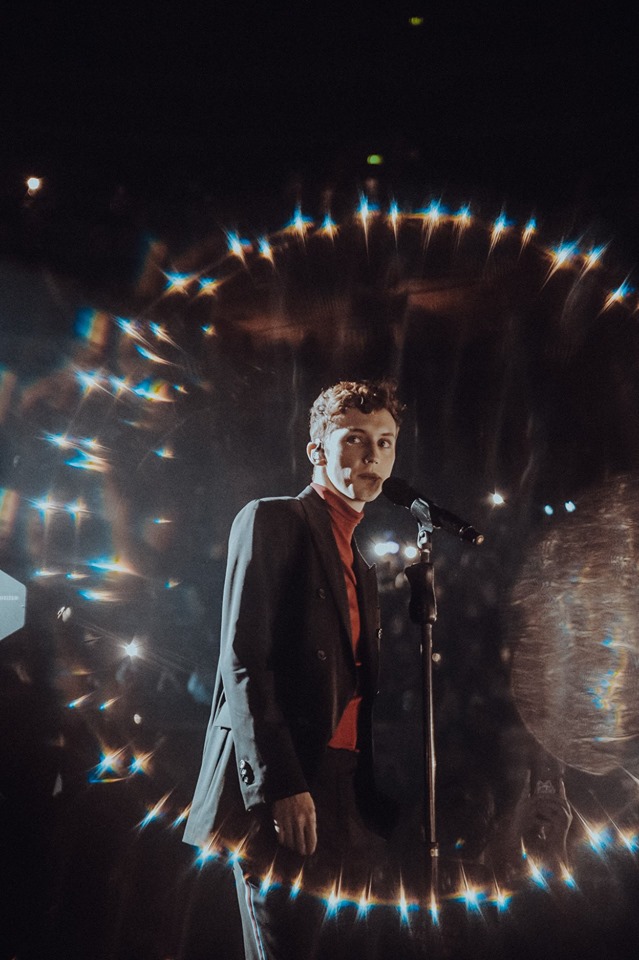 Troye also gave a quick shoutout to fans who were holding up quirky signs.
He said, "Also, these signs are absolutely killing me. The one that just says...
"Who in the hell made the #ManilaPowerBottom?
"I mean, 'Good for you girl, get it! But what?'"
After the short talk, Troye slowed down the show for a bit by performing the song "Heaven."
During this portion, fans held up their phones and lit up the venue with colors of the rainbow.
It was followed by the song "Fools," from his fourth extended play album Wild, and his debut studio album Blue Neighborhood. Both albums were released in 2015.
At that point, Troye took off his blazer to feel more comfortable.
He brought the energy back with his performance of the song "Lucky Strike."
Fans went wild upon hearing the fist few beats of his song "Wild."
It was quickly followed by a performace of "I'm so tired..." his latest non-album single with American singer-songwriter Lauv.
Troye then went off stage for a quick outfit change.
A white couch and several lamps were placed on stage for the next segment of the concert.
His band performed while waiting for the singer to return on stage.
For the next part, Troye decided to slow it down again as he entertained the crowd with his rendition of the songs "Postcard" and "The Good Side."
Troye once again addressed Pinoy concertgoers to tell them: "I'm just gonna say, you are the funnest crowd we've ever had in so long.
"Thank you so, so much guys! I don't even know where to start!"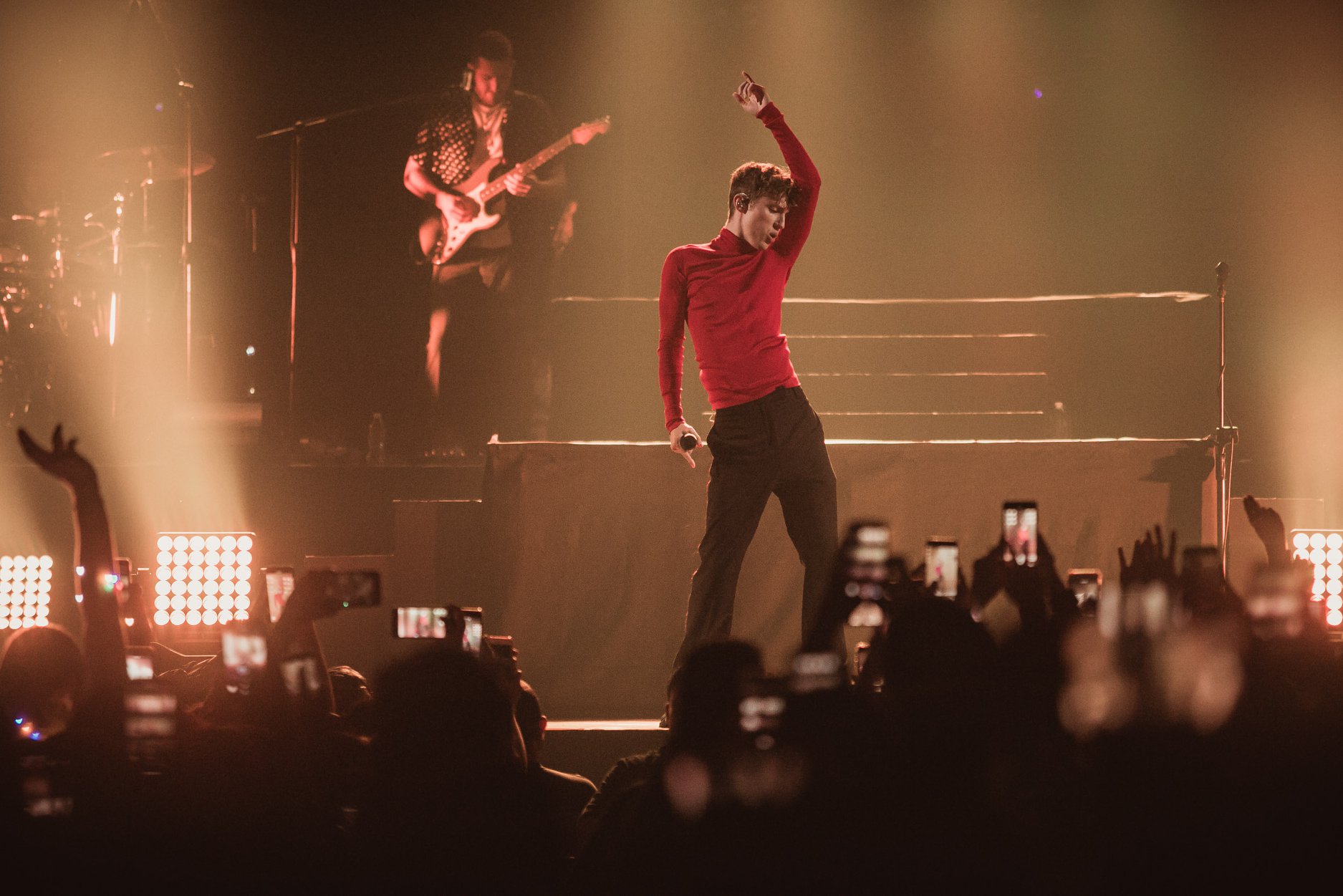 The "Bloom" singer then asked how to say "thank you" in Filipino.
The audience screamed the word "salamat" and Troye was overwhelmed by the response.
He asked one fan to teach him how to say it.
After learning how to say the word, he told the crowd, "Salamat, thank you so, so much because this we've had so much fun so far.
"I don't know if it's just like, may be it's the big queer energy in the room?
"But I feel very at home in the Philippines tonight, very at home!"
This segment ended with his performance of the song "What A Heavenly Way To Die."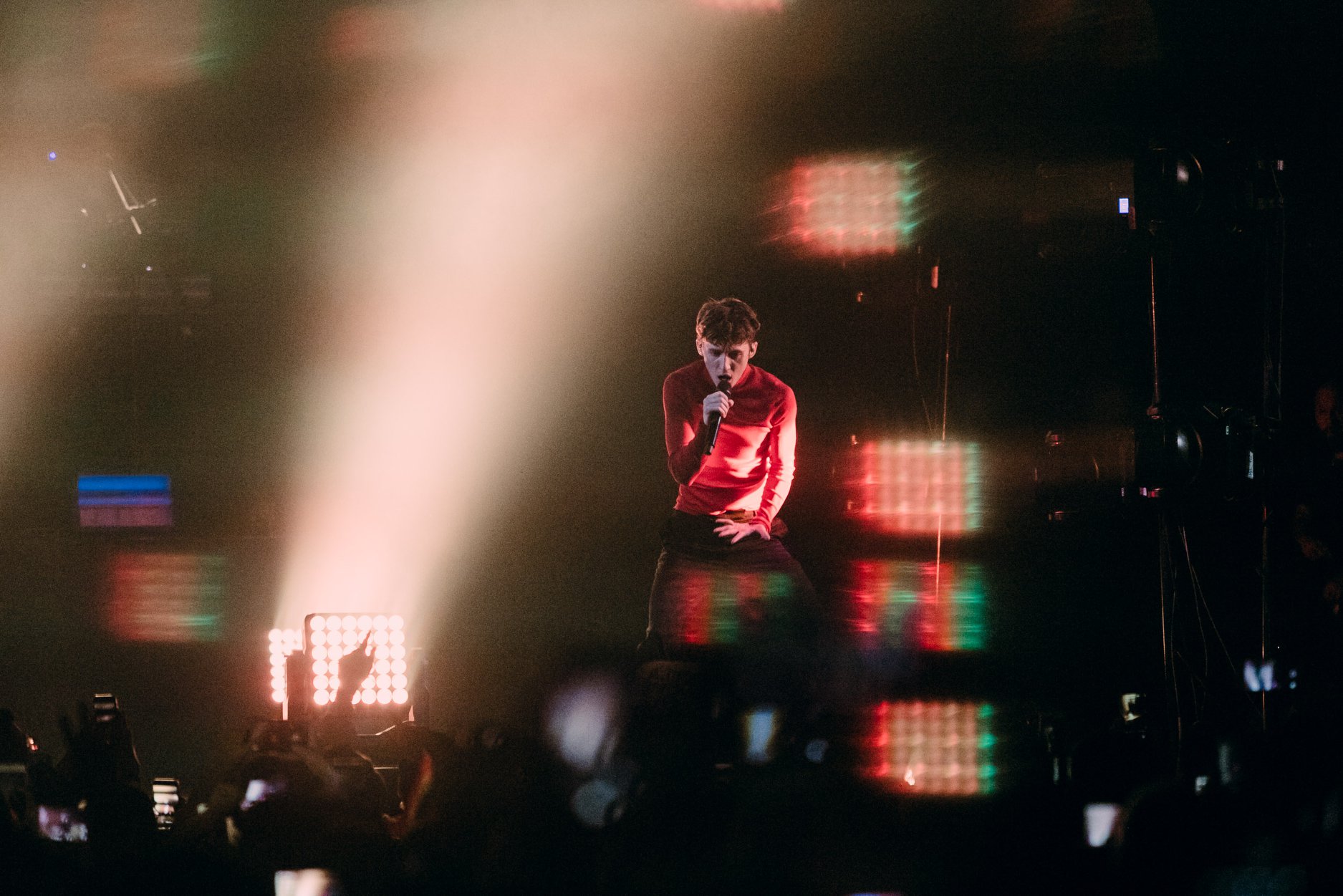 Troye then went backstage for another outfit change.
This time, he donned a casual polo shirt over a white tank top and black trousers.
The concert continued with his performance of the songs "Bite" followed by "1999," his single with English singer-songwriter Charlie XCX.
Fans danced and sang along with Troye as he performed his chart-topping hit "Dance To This."
This song is his collaboration with Grammy award-winning singer Ariana Grande.
After the performance, Troye spotted a fan challenging him to say the Filipino tongue twister "Nakakapagpabagabag."
Troye told the fan, "I wanna say that but promise me it's nothing rude."
The singer was able to recite the tongue twister and then he asked for its English translation.
Another fan answered that it means "mind-boggling."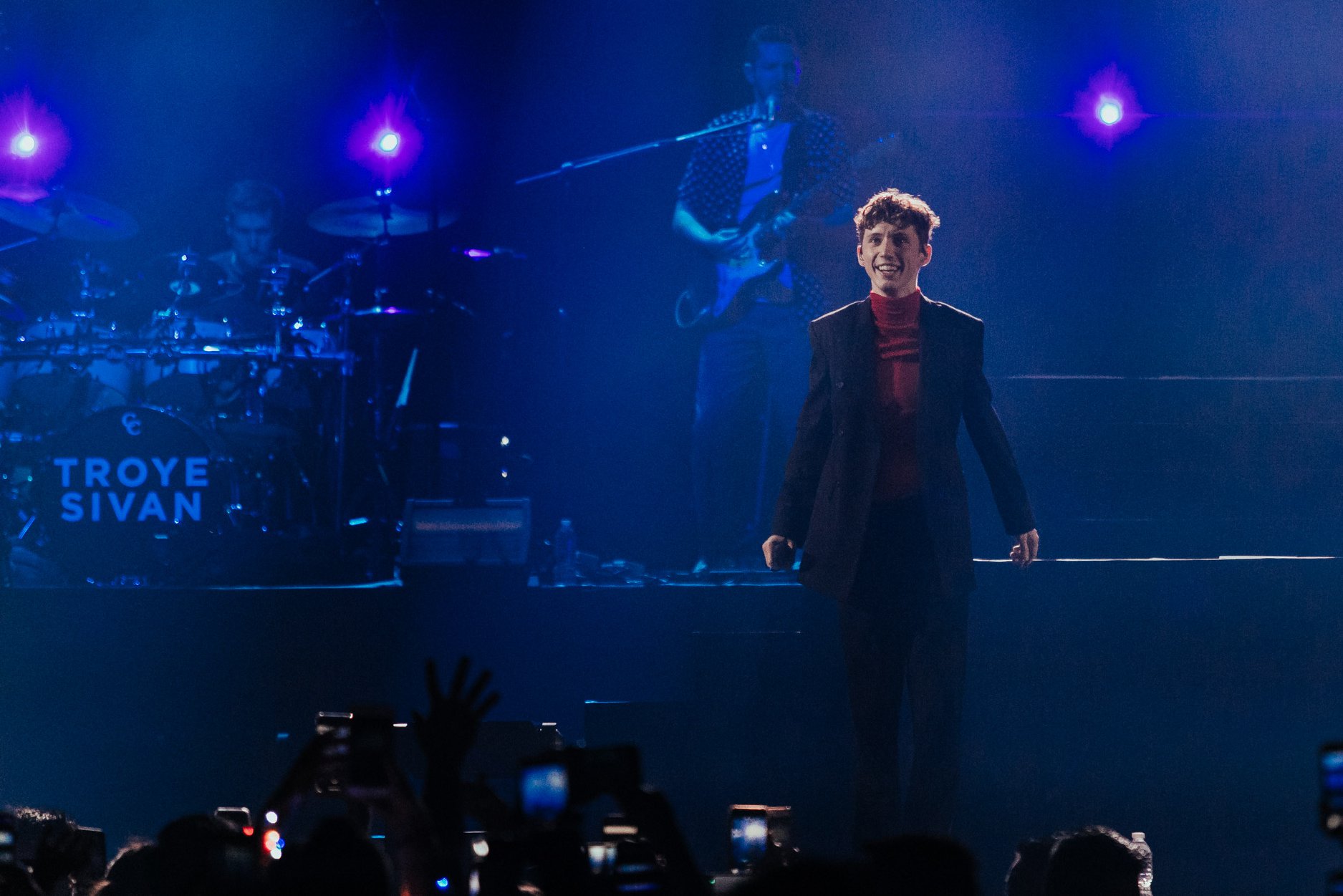 Towards the end of his Philippine concert, Troye told his fans, "Manila, I'm so obsessed with you guys. I never wanna leave but we only have one more song."
He quipped, "I'm totally lying, we don't. But it requires some work on your part."
The "Dance To This" singer then instructed the crowd on what to do after he finishes performing his "final, final" song for the night.
He told the audience, "Since I was a little boy, I have wanted to be a pop star. Like, it's all I ever wanted.
"And so lately, I've been feeling like one because we're doing shows like this and it's really awesome.
"But, a big part of it for me is that I get to do like my big like, encore moment.
"So I'm gonna... The way this is gonna work, is I'm gonna tell you guys, I'm gonna lie to you that we have one more song.
"And then, I'm gonna do that song and do like, a huge dramatic [farewell], 'Thank you so much, thank you...' and run off the stage.
"You guys are gonna freak out for the band because they're amazing.
"And then, this is where you guys come in like do what you wanna do.
"I don't care if you stomp your feet, I don't care if you scream at the top of you lungs, I don't care if you, I don't know, whatever you wanna do, you can do it."
"And make us get back on the stage, okay?
He asked the crowd, "Do you guys feel like you know what to do?"
Troye received a resounding "yes" from the audience. He then did his final song titled "Animal."
Once he went backstage, concertgoers stomped their feet and screamed "We want more!" at the top of their lungs.
After a few moments, Troye went back on stage and did his encore performances of his biggest hits titled "Youth" and "My My My!"
PINOY CELEBRITIES AT THE TROYE SIVAN TOUR
PEP.ph (Philippine Entertainment Portal) went celebrity spotting at the venue.
Celebrity photographer BJ Pascual made time to watch the Troye Sivan tour in Manila.
BJ was the one who shot Troye for his endorsement deal with a clothing brand in 2017.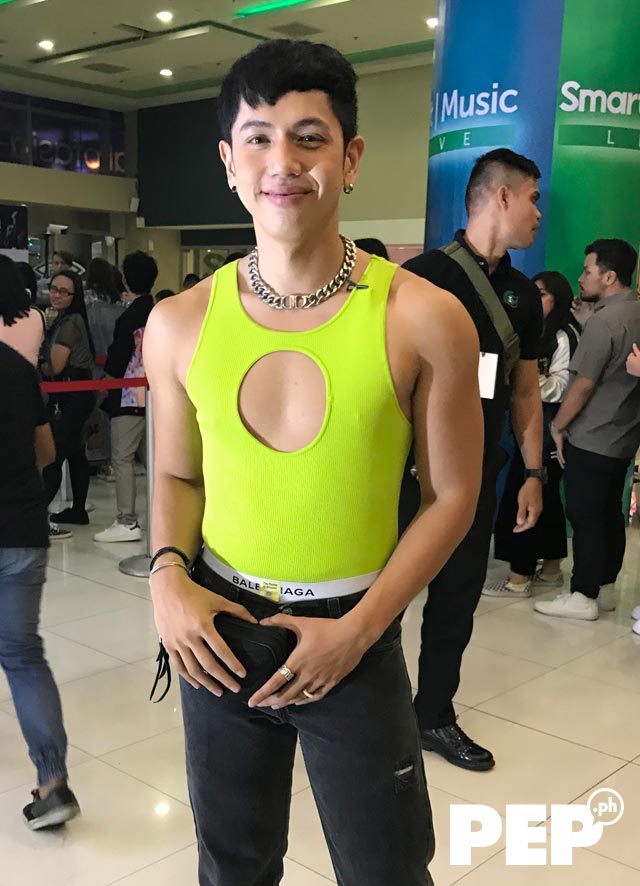 Other Pinoy celebrities we spotted at the venue include former Pinoy Big Brother housemates Joj and Jai Agpangan...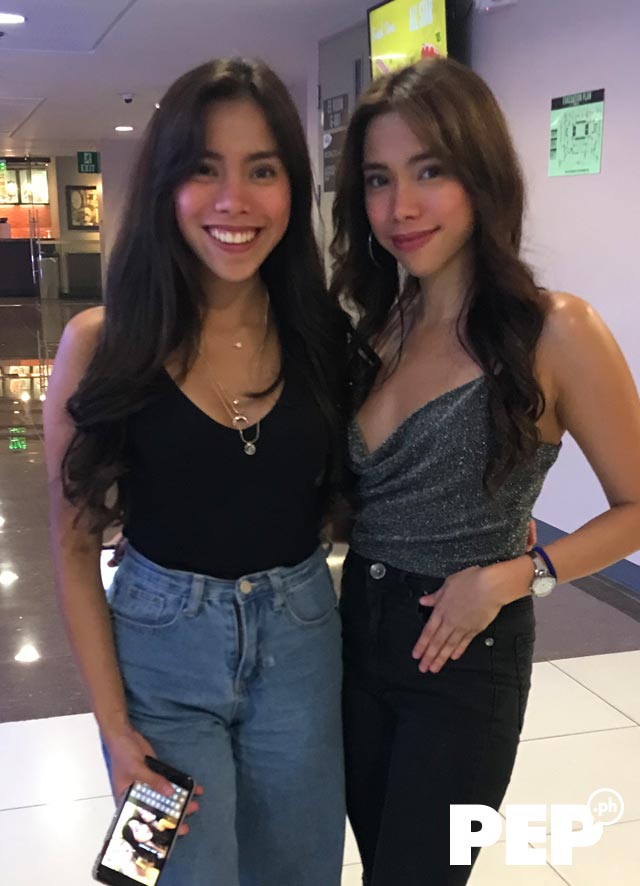 ABS-CBN singer Jason Dy...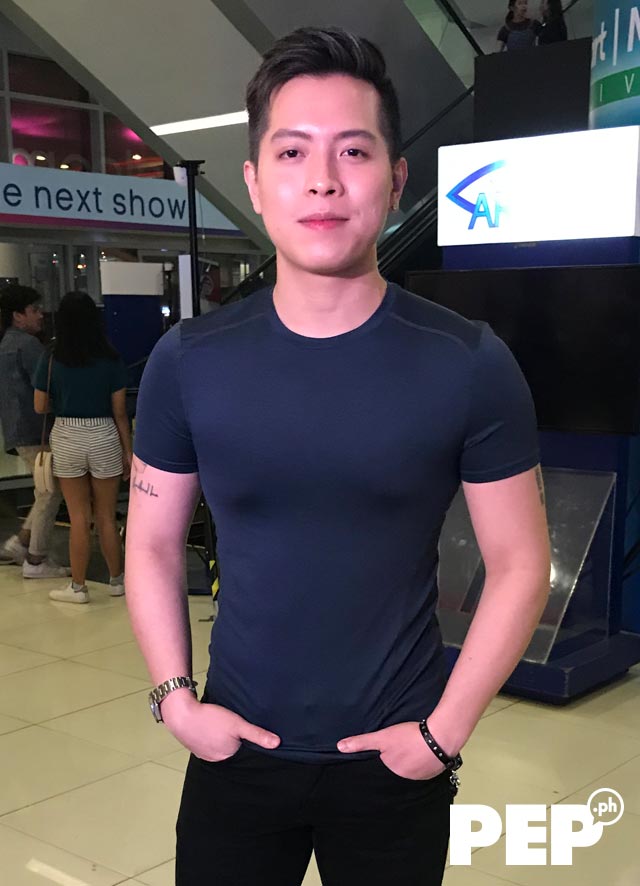 Newbie GMA-7 actor Andrea Lagdameo...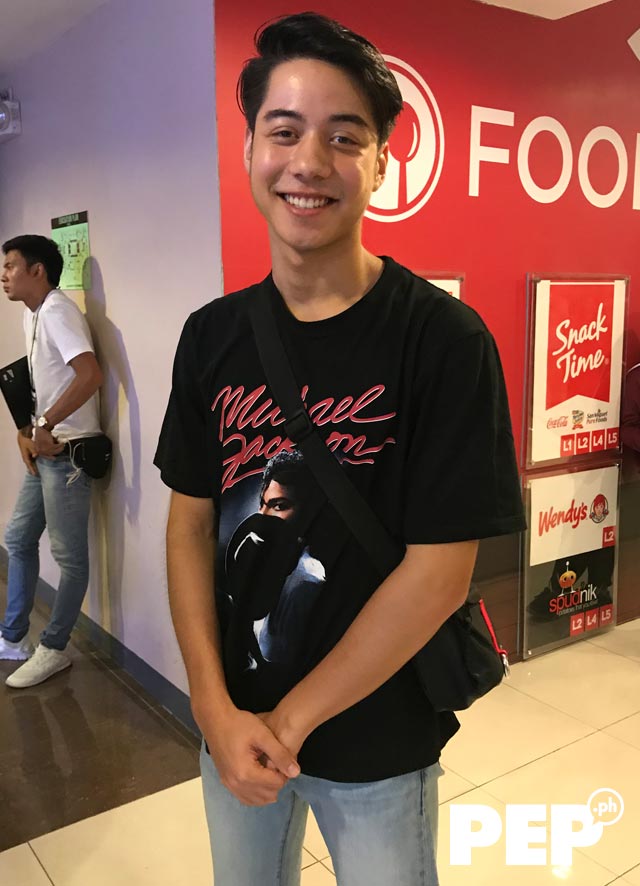 Celebrity fashion designer Bang Pineda...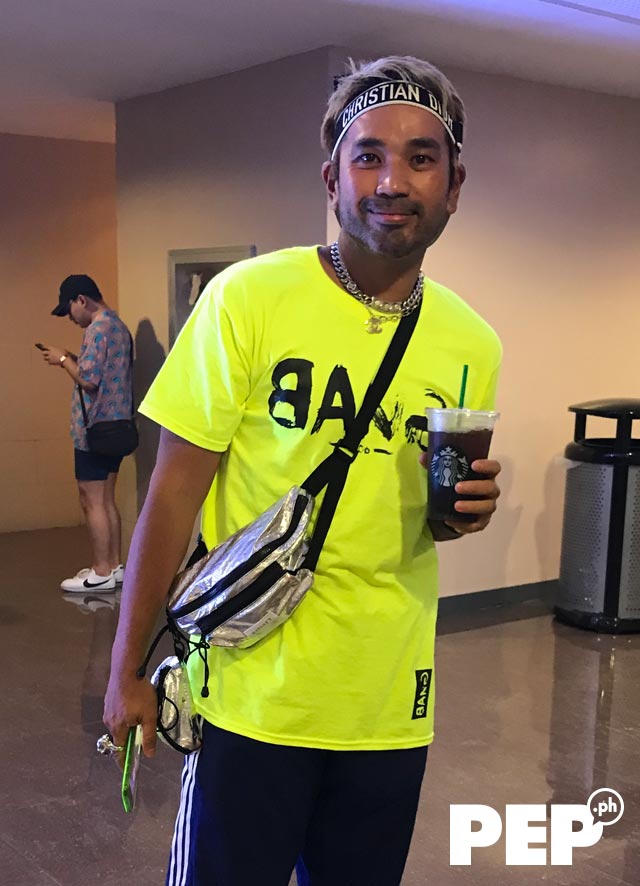 ...and Miss International Queen 2012 Kevin Balot.