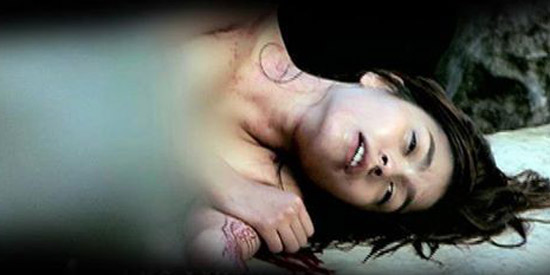 ---
Philippine primetime TV still looks like an equal battlefield. This is according to the latest ratings data from AGB Nielsen Philippines from Mega Manila households from February 2 to 8, 2015.
24 Oras remains the most-watched show on weekday primetime. The GMA-7 newscast was the leader on February 2 to 5, Monday to Thursday, presumably due to heightened interest for the SAF 44 tragedy.
Another top-rating Kapuso primetime show is the Korean period drama Empress Ki. In fact, Empress Ki placed second on February 2.
But only 24 Oras and Empress Ki are the dominant shows among the Kapuso Network's primetime line-up. The other shows alternate between winning and losing to their Kapamilya counterparts.
In fact, Kapamilya Network's Forevermore was the primetime winner on February 6, Friday.
Other Kapamilya primetime shows also end up as winners regularly. At times, Dream Dad defeats More Than Words and Two Wives wins against Second Chances.
The most-watched show on daytime was still GMA-7'sThe Half Sisters, an afternoon drama that stars Barbie Forteza and Thea Tolentino.
GMA-7's fantasy-romance drama series, Ang Lihim ni Annasandra, landed on the No. 3 slot when it aired its finale episode last February 6. Starring Andrea Torres, this afternoon series was able to get a TV rating of 17.4% when it ended its run.
It was able to beat its rival shows with a wide margin: ABS-CBN's Asianovela Fated to Love You got a TV rating of 6.6% while TV's airing of the PBA 2015 Commisioner's Cup: Global Port vs Rain or Shine got a TV rating of 2.8%.

Another high-rating afternoon series from the Kapuso channel is Yagit, which is topbilled by newbie stars along with LJ Reyes, among others. During this period, it consistently landed among the top five most-watched daytime programs with its TV ratings ranging from 14.2% (last February 3) to 17.4% (last February 2).

On the other hand, its rival program on ABS-CBN, Nasaan Ka Nang Kailangan Kita, has consistently registered single-digit TV ratings. This drama series it topbiled by Vina Morales, Denise Laurel and former Pinoy Big Brother All In housemates Jane Oineza, Loisa Andalio and Joshua Garcia.

GMA-7 also topped weekend ratings. The most-watched show on Saturday, February 7, was Magpakailanman, and Sunday's winner was Kapuso Mo, Jessica Soho.
ADVERTISEMENT - CONTINUE READING BELOW
The February 7 Magpakailanman episode featured Lovi Poe as a female firefighter.
Here is the comparative rating performance of GMA-7, ABS-CBN and TV5 programs from February 2 to 8, 2015 derived by AGB Nielsen Philippines from Mega Manila households:
------
February 2, 2015 (Monday)
Morning:
Power House Replay (GMA-7) .8%; Matanglawin Replay (ABS-CBN) .9%
Unang Hirit! (GMA-7) 4.7%; Umagang Kay Ganda (ABS-CBN) 3.2%; Aksyon sa Umaga (TV5) 1%; Sofia the First (TV5) 1.1%; Sofia the First (TV5) 2.5%
Dragon Ball (GMA-7) 5.4%; Pokemon (GMA-7) 6.7%; Detective Conan (GMA-7) 6.9%; Kris TV (ABS-CBN) 4.7%; Henry the Huggle Monster (TV5) 2.3%; Phineas and Ferb (TV5) 2.4%; Hi-5 (TV5) 2.2%
One Piece (GMA-7) 8.4%; Spongebob Squarepants (ABS-CBN) 4.2%; Infinity Nado (TV5) 1.4%
Fairy Tail (GMA-7) 8.8%; A Dog of Flanders (ABS-CBN) 3.1%; Rockman Exe Excess (TV5) 1.6%
Slam Dunk (GMA-7) 9.1%; Cedie (ABS-CBN) 3.8%
Knock Out (GMA-7) 10.3%; Komiks Presents Da Adventures of Pedro Penduko (ABS-CBN) 5.1%; Healing Galing sa TV5 (TV5) 1.2%
Corazon Indomable (GMA-7) 9%; Women in the Sun (GMA-7) 9%; The Singing Bee (ABS-CBN) 9.3%; Happy Wife Happy Life (TV5) 1.6%; Solved na Solved (TV5) 1.2%
The Ryzza Mae Show (GMA-7) 11.4%; Oh My G! (GMA-7) 10.5%; Aksyon sa Tanghali (TV5) 2%
Afternoon:
Eat Bulaga! (GMA-7) 17.2%; It's Showtime (ABS-CBN) 10%; T3 Enforced (TV5) 2.2%; Movie Max 5: Without a Paddle (TV5) 3.6%
The Half Sisters (GMA-7) 20%; Flordeliza (ABS-CBN) 5.8%; Movie Max 5: Night Falls on Manhattan (TV5) 2.5%
Yagit (GMA-7) 17.4%; Nasaan Ka Nang Kailangan Kita (ABS-CBN) 6.6%
Ang Lihim ni Annasandra (GMA-7) 15.2%; Fated to Love You (ABS-CBN) 5.8%
Alisto! (GMA-7) 10.7%; Bistado (ABS-CBN) 4.2%; Movie Max 5: Eagle Eye (TV5) 3.7%
My Name is Kim Sam Soon (GMA-7) 10.8%; Bet On Your Baby (ABS-CBN) 5.3%
Evening:
Prime Minister and I (GMA-7) 15.7%; Bagito (ABS-CBN) 9.3%; Aksyon (TV5) 3.9%
24 Oras (GMA-7) 21.1%; TV Patrol (ABS-CBN) 16.1%; Movie Max 5: Lara Croft Tomb Raider (TV5) 8.1%
ADVERTISEMENT - CONTINUE READING BELOW
More Than Words (GMA-7) 18.1%; Dream Dad (ABS-CBN) 19.1%
Once Upon a Kiss (GMA-7) 19.1%; Forevermore (ABS-CBN) 18.6%; Wattpad Presents (TV5) 4.8%
Second Chances (GMA-7) 17.5%; Two Wives (ABS-CBN) 16.4%; Teen Wolf (TV5) 5%
Empress Ki (GMA-7) 19.2%;Aquino & Abunda Tonight (ABS-CBN) 11.5%; Unforgettable Love (ABS-CBN) 8.8%; Extreme Series (TV5) 1.6%
Saksi (GMA-7) 9.8%; Bandila (ABS-CBN) 4.9%; Aksyon Tonite (TV5) .8%; Reaksyon (TV5) .4%; Demolition Job (TV5) .3%
Front Row (GMA-7) 5.2%; Mukha (ABS-CBN) 3.2%; O Shopping (ABS-CBN) .9%; Shop Japan (TV5) .2%
----
February 3, 2015 (Tuesday)
Morning:
I-Witness Replay (GMA-7) 1.2%; Red Alert Replay (ABS-CBN) .4%
Unang Hirit! (GMA-7) 4.3%; Umagang Kay Ganda (ABS-CBN) 2.9%; Aksyon sa Umaga (TV5) .6%; Sofia the First (TV5) .9%; Sofia the First (TV5) 2.4%
Dragon Ball (GMA-7) 5.1%; Pokemon (GMA-7) 6.3%; Detective Conan (GMA-7) 7.6%; Kris TV (ABS-CBN) 3.9%; Henry the Huggle Monster (TV5) 2.3%; Phineas and Ferb (TV5) 2.5%; Hi-5 (TV5) 2.3%
One Piece (GMA-7) 7.8%; Spongebob Squarepants (ABS-CBN) 4.3%; Infinity Nado (TV5) 1.3%
Fairy Tail (GMA-7) 8.6%; A Dog of Flanders (ABS-CBN) 3.7%; Rockman Exe Excess (TV5) 1.8%
Slam Dunk (GMA-7) 9.5%; Cedie (ABS-CBN) 4.3%
Knock Out (GMA-7) 11.2%; Komiks Presents Da Adventures of Pedro Penduko (ABS-CBN) 5.1%; Healing Galing sa TV5 (TV5) 1.3%
Corazon Indomable (GMA-7) 8.3%; Women in the Sun (GMA-7) 7.6%; The Singing Bee (ABS-CBN) 9.1%; Happy Wife Happy Life (TV5) 1.3%; Solved na Solved (TV5) 1.5%
The Ryzza Mae Show (GMA-7) 9.7%; Oh My G! (ABS-CBN) 10.1%; Solved na Solved (TV5) 1.5%
Afternoon:
Eat Bulaga! (GMA-7) 17.2%; It's Showtime (ABS-CBN) 10%; Aksyon sa Tanghali (TV5) 2.6%; T3 Enforced (TV5) 3.2%; Movie Max 5: The Terminal (TV5) 3.5%
The Half Sisters (GMA-7) 20%; Flordeliza (ABS-CBN) 7.1%; Movie Max 5: The Saint (TV5) 4.5%
Yagit (GMA-7) 14.2%; Nasaan Ka Nang Kailangan Kita (ABS-CBN) 6.8%
Ang Lihim ni Annasandra (GMA-7) 13.7%; Fated to Love You (ABS-CBN) 6.3%; PBA 2015 Commissioner's Cup: NLEX vs Rain or Shine (TV5) 2.8%
Tunay na Buhay (GMA-7) 11.2%; Mutya ng Masa (ABS-CBN) 4.5%
ADVERTISEMENT - CONTINUE READING BELOW
My Name is Kim Sam Soon (GMA-7) 11.9%; Bet On Your Baby (ABS-CBN) 5.7%
Evening:
Prime Minister and I (GMA-7) 15.9%; Bagito (ABS-CBN) 9.1%
24 Oras (GMA-7) 19.6%; TV Patrol (ABS-CBN) 15.9%; Aksyon (TV5) 4.2%; PBA 2015 Commissioner's Cup: Alaska vs Purefood Star Hotshots (TV5) 8%
More Than Words (GMA-7) 18.5%; Dream Dad (ABS-CBN) 19.3%
Once Upon a Kiss (GMA-7) 18.6%; Forevermore (ABS-CBN) 19.1%
Second Chances (GMA-7) 16.3%; Two Wives (ABS-CBN) 17.3%; Wattpad Presents (TV5) 5.1%; Teen Wolf (TV5) 5%
Empress Ki (GMA-7) 19.3%;Aquino & Abunda Tonight (ABS-CBN) 10.8%; Unforgettable Love (ABS-CBN) 8.7%; Extreme Series (TV5) 1.6%; Aksyon Tonite (TV5) 1%
Saksi (GMA-7) 10.9%;Bandila (ABS-CBN) 5.1%; Reaksyon (TV5) .4%; Numero (TV5) .5%
Stan Lee's Superhumans (GMA-7) 6.2%; Banana Nite (ABS-CBN) 2.9%; O Shopping (ABS-CBN) 1.1%; Shop Japan (TV5) .2%
---
February 4, 2015 (Wednesday)
Morning:
Tunay na Buhay Replay (GMA-7) 1.1%; My Puhunan Replay (ABS-CBN) .7%
Unang Hirit! (GMA-7) 4.6%; Umagang Kay Ganda (ABS-CBN) 3.1%; Aksyon sa Umaga (TV5) .6%; Sofia the First (TV5) 1.4%; Sofia the First (TV5) 2%
Dragon Ball (GMA-7) 5.8%; Pokemon (GMA-7) 7%; Detective Conan (GMA-7) 7.8%; Kris TV (ABS-CBN) 4%; Henry the Huggle Monster (TV5) 1.9%; Phineas and Ferb (TV5) 1.8%; Hi-5 (TV5) 1.4%
One Piece (GMA-7) 8.2%; Spongebob Squarepants (ABS-CBN) 3.5%; Infinity Nado (TV5) .8%
Fairy Tail (GMA-7) 9.5%; A Dog of Flanders (ABS-CBN) 3.6%; Rockman Exe Excess (TV5) 1%
Slam Dunk (GMA-7) 11%; Cedie (ABS-CBN) 4.2%
Knock Out (GMA-7) 12.1%; Komiks Presents Da Adventures of Pedro Penduko (ABS-CBN) 5.2%; Healing Galing sa TV5 (TV5) .8%
Corazon Indomable (GMA-7) 10.1%; Women in the Sun (GMA-7) 9.5%; The Singing Bee (ABS-CBN) 9.2%; Happy Wife Happy Life (TV5) 1%
The Ryzza Mae Show (GMA-7) 12.3%; Oh My G! (ABS-CBN) 9.4%; Solved na Solved (TV5) 1.1%; Aksyon sa Tanghali (TV5) 1.8%
Afternoon:
Eat Bulaga! (GMA-7) 18%; It's Showtime (ABS-CBN) 9.8%; T3 Enforced (TV5) 2.1%; Movie Max 5: Zoolander (TV5) 3.1%
The Half Sisters (GMA-7) 19.6%; Flordeliza (ABS-CBN) 7.2%; Movie Max 5: The Social Network (TV5) 3.1%
ADVERTISEMENT - CONTINUE READING BELOW
Yagit (GMA-7) 15.1%; Nasaan Ka Nang Kailangan Kita (ABS-CBN) 7.5%; Aksyon Alert (TV5) 2.9%
Ang Lihim ni Annasandra (GMA-7) 14.7%; Fated to Love You (ABS-CBN) 7%; PBA 2015 Commissioner's Cup: Kia Carnival vs San Miguel Beermen (TV5) 3.1%
Power House (GMA-7) 12.9%; My Puhunan (ABS-CBN) 4.4%
My Name is Kim Sam Soon (GMA-7) 13.4%; Bet On Your Baby (ABS-CBN) 5.5%
Evening:
Prime Minister and I (GMA-7) 16.4%; Bagito (ABS-CBN) 9.4%
24 Oras (GMA-7) 21.6%; TV Patrol (ABS-CBN) 16.6%; Aksyon (TV5) 4.2%; PBA 2015 Commissioner's Cup: Meralco vs Talk N Text (TV5) 6.3%
More Than Words (GMA-7) 20.5%; Dream Dad (ABS-CBN) 21%
Once Upon a Kiss (GMA-7) 18.9%; Forevermore (ABS-CBN) 19.2%
Second Chances (GMA-7) 16.6%; Two Wives (ABS-CBN) 15.8%; Wattpad Presents (TV5) 4.7%; Marvel Agents of SHIELD (TV5) 4.5%
Empress Ki (GMA-7) 19.2%;Aquino & Abunda Tonight (ABS-CBN) 11%; Unforgettable Love (ABS-CBN) 9.5%; Extreme Series Kaya Mo Ba 'To (TV5) 2%
Saksi (GMA-7) 12.3%; Bandila (ABS-CBN) 5.9%; Aksyon Tonite (TV5) 1%; Reaksyon (TV5) .8%
Earth Flight (GMA-7) 7.1%; Banana Nite (ABS-CBN) 4.2%; O Shopping (ABS-CBN) 1.8%; Shop Japan (TV5) .1%
---
February 5, 2015 (Thursday)
Morning:
Born to be Wild Replay (GMA-7) 1.4%; TNT Replay (ABS-CBN) .5%
Unang Hirit! (GMA-7) 4.7%; Umagang Kay Ganda (ABS-CBN) 3.2%; Aksyon sa Umaga (TV5) .7%; Sofia the First (TV5) 1.6%; Sofia the First (TV5) 2.2%
Dragon Ball (GMA-7) 4.7%; Pokemon (GMA-7) 6%; Detective Conan (GMA-7) 8.2%; Kris TV (ABS-CBN) 5.2%; Henry the Huggle Monster (TV5) 2.3%; Phineas and Ferb (TV5) 2.1%; Hi-5 (TV5) 1.5%
One Piece (GMA-7) 8.5%; Fairy Tail (GMA-7) 9.5%; Spongebob Squarepants (ABS-CBN) 4.3%; Infinity Nado (TV5) 1.2%
Slam Dunk (GMA-7) 10.2%; A Dog of Flanders (ABS-CBN) 3.9%; Cedie (ABS-CBN) 3.9%; Rockman Exe Excess (TV5) 1.3%
Knock Out (GMA-7) 12.6%; Komiks Presents Da Adventures of Pedro Penduko (ABS-CBN) 4.8%; Healing Galing sa TV5 (TV5) .9%
Corazon Indomable (GMA-7) 10.1%; Women in the Sun (GMA-7) 9.2%; The Singing Bee (ABS-CBN) 9.8%; Happy Wife Happy Life (TV5) .9%
ADVERTISEMENT - CONTINUE READING BELOW
The Ryzza Mae Show (GMA-7) 12.2%; Oh My G! (ABS-CBN) 10.6%; Solved na Solved (TV5) 1.2%; Aksyon sa Tanghali (TV5) 2.1%
Afternoon:
Eat Bulaga! (GMA-7) 18%; It's Showtime (ABS-CBN) 9.9%; T3 Enforced (TV5) 2.9%; Movie Max 5: The Foot Fist Way (TV5) 3%
The Half Sisters (GMA-7) 21.2%; Flordeliza (ABS-CBN) 7.3%; Movie Max 5: Replicant (TV5) 4.2%
Yagit (GMA-7) 16.6%; Nasaan Ka Nang Kailangan Kita (ABS-CBN) 7.1%
Ang Lihim ni Annasandra (GMA-7) 16.1%; Fated to Love You (ABS-CBN) 6.8%
Reporter's Notebook (GMA-7) 10.8%; TNT (ABS-CBN) 4.3%; Movie Max 5: Wild Zone (TV5) 4.1%
My Name is Kim Sam Soon (GMA-7) 11.3%; Bet On Your Baby (ABS-CBN) 5.8%
Evening:
Prime Minister and I (GMA-7) 15.8%; Bagito (ABS-CBN) 10.2%; Aksyon (TV5) 3.7%
24 Oras (GMA-7) 21%; TV Patrol (ABS-CBN) 16.4%; Movie Max 5: Lara Croft Tomb Raider: The Cradle of Life (TV5) 7.6%
More Than Words (GMA-7) 17.1%; Dream Dad (ABS-CBN) 19.7%
Once Upon a Kiss (GMA-7) 19.1%; Forevermore (ABS-CBN) 20.9%; Wattpad Presents (TV5) 4.5%
Second Chances (GMA-7) 17.1%; Two Wives (ABS-CBN) 16.8%; Marvel Agents of SHIELD (TV5) 4.8%
Empress Ki (GMA-7) 20.6%;Aquino & Abunda Tonight (ABS-CBN) 11.1%; Unforgettable Love (ABS-CBN) 9.5%; Extreme Series Kaya Mo Ba To (TV5) 1.5%
Saksi (GMA-7) 11.1%; Bandila (ABS-CBN) 4.5%; Aksyon Tonite (TV5) 1.2%; Reaksyon (TV5) .7%; Unang Tikim (TV5) .6%
Earth Flight (GMA-7) 6.1%; Banana Nite (ABS-CBN) 2.9%; O Shopping (ABS-CBN) .8%; Shop Japan (TV5) .1%
----
February 6, 2015 (Friday)
Morning:
Alisto! Replay (GMA-7) .6%; Mga Kwento ni Marc Logan Replay (ABS-CBN) .4%
Unang Hirit! (GMA-7) 4.2%; Umagang Kay Ganda (ABS-CBN) 2.6%; Aksyon sa Umaga (TV5) .9%; Sofia the First (TV5) 1.7%; Sofia the First (TV5) 2.5%
Dragon Ball (GMA-7) 5.2%; Pokemon (GMA-7) 6.9%; Detective Conan (GMA-7) 8.6%;One Piece (GMA-7) 9.8%; Kris TV (ABS-CBN) 4.4%; Henry the Huggle Monster (TV5) 2.2%; Phineas and Ferb (TV5) 2%; Hi-5 (TV5) 2%
Fairytail (GMA-7) 10.2%; Spongebob Squarepants (ABS-CBN) 3.2%; A Dog of Flanders (GMA-7) 2.4%; Infinity Nado (TV5) 1%; Rockman Exe Axess (TV5) 1.3%
ADVERTISEMENT - CONTINUE READING BELOW
Slam Dunk (GMA-7) 10.2%; Cedie (ABS-CBN) 3%
Knock Out (GMA-7) 11.9%; Komiks Presents Da Adventures of Pedro Penduko (ABS-CBN) 4.3%; Healing Galing sa TV5 (TV5) 1.3%
Corazon Indomable (GMA-7) 10%; Women in the Sun (GMA-7) 9.8%; The Singing Bee (ABS-CBN) 9%; Happy Wife Happy Life (TV5) 1%; Solved na Solved (TV5) 1.2%
The Ryzza Mae Show (GMA-7) 11.9%; Oh My G! (ABS-CBN) 10.5%; Aksyon sa Tanghali (TV5) 2.5%
Afternoon:
Eat Bulaga! (GMA-7) 19.3%; It's Showtime (ABS-CBN) 10.1%; T3 Enforced (TV5) 3.1%; Movie Max 5: Nacho Libre (TV5) 2.9%
The Half Sisters (GMA-7) 20.9%; Flordeliza (ABS-CBN) 7.5%; Movie Max 5: Repo Men (TV5) 3.6%
Yagit (GMA-7) 17%; Nasaan Ka Nang Kailangan Kita (ABS-CBN) 6.5%
Ang Lihim ni Annasandra (GMA-7) 17.4%; Fated to Love You (ABS-CBN) 6.6%; PBA 2015 Commisioner's Cup: Global Port vs Rain or Shine (TV5) 2.8%
Love Hotline (GMA-7) 11.8%; Red Alert (ABS-CBN) 4.1%
My Name is Kim Sam Soon (GMA-7) 12.3%; Bet On Your Baby (ABS-CBN) 5.8%
Evening:
Prime Minister and I (GMA-7) 15.8%; Bagito (ABS-CBN) 9.7%
24 Oras (GMA-7) 19.7%; TV Patrol (ABS-CBN) 15.8%; Aksyon (TV5) 4.9%; PBA 2015 Commissioner's Cup: Blackwater Elite vs Purefoods Star Hotshots (TV5) 7%
More Than Words (GMA-7) 17.8%;Dream Dad (ABS-CBN) 19.6%
Once Upon a Kiss (GMA-7) 18.6%;Forevermore (ABS-CBN) 21.9%; Wattpad Presents (TV5) 4.7%
Second Chances (GMA-7) 17.6%; Two Wives (ABS-CBN) 17.2%; Marvel Agents of SHIELD (TV5) 5.3%
Bubble Gang (GMA-7) 15.7%;Aquino & Abunda Tonight (ABS-CBN) 12%; Unforgettable Love (ABS-CBN) 10.1%; Extreme Series Kaya Mo Ba To (TV5) 2.2%; Aksyon Tonite (TV5) 1.4%
Saksi (GMA-7) 8.2%;Bandila (ABS-CBN) 5.3%; Banana Nite (ABS-CBN) 3.4%; O Shopping (ABS-CBN) 1.1%; Reaksyon (TV5) .9%; Astig (TV5) .6%; Shop Japan (TV5) .5%
--
February 7, 2015 (Saturday)
Morning:
PJM Forum (GMA-7) .1%; Adyenda (GMA-7) 1%; Shop Japan (TV5) .2%
Kapwa Ko Mahal Ko (GMA-7) 1.5%; Sa Kabukiran (ABS-CBN) .6%; Family Matters (TV5) .3%
Pinoy MD (GMA-7) 3.6%; Salamat Dok (ABS-CBN) 1.2%; Kakaibang Lunas (TV5) .5%
ADVERTISEMENT - CONTINUE READING BELOW
Puppy in My Pocket (GMA-7) 5%; Swak na Swak (ABS-CBN) 1.8%; Kim Possible (TV5) 1.8%
Kamen Rider Ooo (GMA-7) 6%; Angel Wings (ABS-CBN) 1.5%; Math Tinik (ABS-CBN) 1.3%; Little Einsteins (TV5) 2.6%
Tom & Jerry Kids Show (GMA-7) 7.4%; The Adventures of Jimmy Neutron (ABS-CBN) 2%; The Powerpuff Girls (TV5) 3.2%
Angry Birds Toons (GMA-7) 9.2%; Spongebob Squarepants (ABS-CBN) 4.2%; Ben 10 Omniverse (TV5) 2.9%
Monsuno (GMA-7) 7.5%; Tropang Potchi (GMA-7) 6.5%; Superbook (ABS-CBN) 5.4%; Magical Do Re Mi (TV5) 4%
Sarap Diva (GMA-7) 8.9%; Maynila (GMA-7) 10%; Del Monte Kitchenomics (GMA-7) 13.5%; NBA 2014-2015 Season: Atlanta vs Golden State (ABS-CBN) 4.1%; Sword Art Online (TV5) 4.4%; Fushigi Yuugi (TV5) 4.1%; Street Fighter II (TV5) 3.2%; Movie Max 5: Den Brother (TV5) 4.1%
Afternoon:
Eat Bulaga! (GMA-7) 20%;It's Showtime (ABS-CBN) 9.1%; Movie Max 5: The Naked Gun (TV5) 3.8%
GMA Tales of Horror (GMA-7) 12.3%; Wish Ko Lang! (GMA-7) 11.3%; Ipaglaban Mo (ABS-CBN) 6.1%; Movie Max 5: he Good Live Hard Sell Hard (TV5) 3.7%
Startalk 19 (GMA-7) 8.4%; Failon Ngayon (ABS-CBN) 4.3%
Imbestigador (GMA-7) 12.8%; SOCO (ABS-CBN) 6.1%; PBA 2015 Commisioner's Cup: Alaska vs NLEX (TV5) 4.4%
24 Oras Weekend (GMA-7) 13.1%; TV Patrol Weekend (ABS-CBN) 8.2%
Evening:
Pepito Manaloto: Ang Tunay na Kuwento (GMA-7) 18.9%; Mga Kwento ni Marc Logan (ABS-CBN) 10%; Home Sweetie Home (ABS-CBN) 11.5%
Magpakailanman (GMA-7) 24.1%; MMK: Ang Tahanan Mo (ABS-CBN) 16.3%; Tropa Mo Ko Unli Spoof (TV5) 5%; 2 1/2 Daddies (TV5) 5%
Kapuso Movie Night: Tower Heist (GMA-7) 19.7%; The Voice of the Philippines (ABS-CBN) 18.4%; Everybody Hapi (TV5) 4.1%; Call Me Papa Jack (TV5) 1.5%
Celebrity Bluff (GMA-7) 17.3%; Banana Split Extra Scoop (TV5) 7.5%; Kaya. (TV5) 1.2%
I-Witness (GMA-7) 10.9%; The Bottom Line (ABS-CBN) 3.3%; Shop Japan (TV5) .1%
Walang Tulugan (GMA-7) 3%; Sports Unlimited (ABS-CBN) 2%; O Shopping (ABS-CBN) .7%
--
February 8, 2015 (Sunday)
Daytime:
In Touch with Dr. Charles Stanley (GMA-7) 0%; Jesus The Healer (GMA-7) .7%; Shop Japan (TV5) .3%
ADVERTISEMENT - CONTINUE READING BELOW
Kapuso Sine Klasika:Mayor Latigo (GMA-7) 2.6%; The Healing Eucharist (ABS-CBN) 3%; Misa Nazareno (TV5) 1.3%
Grimm's Fairy Tales (GMA-7) 5.4%; Swak na Swak (ABS-CBN) 2.3%; Power to Unite with Elvira (TV5) .5%
Kamen Rider Ooo (GMA-7) 6%; Tom & Jerry Kids Show (GMA-7) 7.3%; Salamat Dok (ABS-CBN) 2.4%; Kim Possible (TV5) 1.8%; Little Einsteins (TV5) 1.5%
Monsuno (GMA-7) 7.1%; My Giant Friend (ABS-CBN) 3.1%; The Powerpuff Girls (TV5) 2.9%
Aha! (GMA-7) 8%;Max Steel (TV5) 3.1%; Superbook (ABS-CBN) 3.3%; Ben 10 Omniverse (TV5) 3.4%; Sword Art Online (TV5) 2.6%
Born To Be Wild (GMA-7) 9.3%;iBilib (ABS-CBN) 10.3%; Matanglawin (ABS-CBN) 5.3%; Fushigi Yuugi (TV5) 2.4%
Superhero Sunday: The Iron Giant (GMA-7) 13.3%; Pinoy Pride 29 (ABS-CBN) 6.9%; Street Fighter II (TV5) 2%; Movie Max 5: The Karate Kid Part II (TV5) 4.2%
Afternoon:
Kapuso Movie Festival: Beethoven's 3rd (GMA-7) 15.2%; Del Monte Kitchenomics (GMA-7) 15.3%; Sunday All Stars (GMA-7) 10.9%; ASAP 20 (ABS-CBN) 8.3%; Movie Max 5: Robocop 2 (TV5) 5.6%; Sports 360 (TV5) 1.8%
GMA Blockbusters: Raiders of the Lost Ark (GMA-7) 10.5%; Luv U (ABS-CBN) 6.3%; The Buzz (ABS-CBN) 6.9%; PBA 2015 Commissioner's Cup: Barako Bull vs Kia Carnival (TV5) 3.4%
24 Oras Weekend (GMA-7) 9.9%; TV Patrol Weekend (ABS-CBN) 7.9%; PBA 2015 Commissioner's Cup: Bgy Ginebra vs San Miguel Beermen (TV5) 8.8%
Evening:
Vampire Ang Daddy Ko (GMA-7) 13.9%; Goin' Bulilit (ABS-CBN) 9.3%
Ismol Family (GMA-7) 18.9%; Wansapanataym (ABS-CBN) 11.2%; Move It (TV5) 4.8%
Kapuso Mo, Jessica Soho (GMA-7) 23.9%; Rated K: Handa Na Ba Kayo? (ABS-CBN) 14.6%; The Voice of the Philippines (ABS-CBN) 17.9%; Mac & Chiz (TV5) 4%; Wow Mali Lakas ng Tama (TV5) 3.6%
Sunday Night Box Office: Jaya Memories 25 Years (GMA-7) 7.3%; Gandang Gabi Vice (ABS-CBN) 16.9%; Wattpad Presents (TV5) 2.6%
Top 20 Funniest (GMA-7) 4.8%; Sunday's Best: 3 Idiots (ABS-CBN) 9.1%; Shop Japan (TV5) .2%
Diyos at Bayan (GMA-7) 1.5%; O Shopping (ABS-CBN) 1.9%
---
TOP TEN PROGRAMS:
ADVERTISEMENT - CONTINUE READING BELOW
February 2, 2015 (Monday)
DAYTIME:
The Half Sisters (GMA-7) – 20%
Yagit (GMA-7) – 17.4%
Eat Bulaga! (GMA-7) – 17.2%
Ang Lihim ni Annasandra (GMA-7) – 15.2%
The Ryzza Mae Show (GMA-7) - 11.4%
My Name is Kim Sam Soon (GMA-7) – 10.8%
Alisto! (GMA-7) - 10.7%
Oh My G! (ABS-CBN) -10.5%
Knock Out (GMA-7) - 10.3%
It's Showtime (ABS-CBN) -10%
PRIMETIME:
24 Oras (GMA-7) - 21.1%
Empress Ki (ABS-CBN) – 19.2%
Once Upon a Kiss (GMA-7) / Dream Dad (ABS-CBN) - 19.1%
Forevermore (ABS-CBN)– 18.6%
More Than Words (GMA-7) – 18.1%
Second Chances (GMA-7) - 17.5%
Two Wives (ABS-CBN) – 16.4%
TV Patrol (ABS-CBN) – 16.1%
Prime Minister and I (GMA-7) - 15.7%
Aquino & Abunda Tonight (ABS-CBN) - 11.5%
February 3, 2015 (Tuesday)
DAYTIME:
The Half Sisters (GMA-7) – 20%
Eat Bulaga! (GMA-7) – 17.2%
Yagit (GMA-7) - 14.2%
Ang Lihim ni Annasandra (GMA-7) - 13.7%
My Name is Kim Sam Soon(GMA-7) - 11.9%
Knock Out(GMA-7) / Tunay na Buhay(GMA-7) – 11.2%
Oh My G!(ABS-CBN) -10.1%
It's Showtime(ABS-CBN) -10%
The Ryzza Mae Show (GMA-7) - 9.7%
Slam Dunk (GMA-7) - 9.5%
PRIMETIME:
24 Oras (GMA-7) - 19.6%
Empress Ki (GMA-7) / Dream Dad (ABS-CBN) – 19.3%
Forevermore (ABS-CBN) – 19.1%
Once Upon a Kiss(GMA-7) - 18.6%
More Than Words(GMA-7) – 18.5%
Two Wives (ABS-CBN) – 17.3%
Second Chances(GMA-7) – 16.3%
Prime Minister and I(GMA-7) / TV Patrol (ABS-CBN) - 15.9%
Saksi (GMA-7) – 10.9%
Aquino & Abunda Tonight (ABS-CBN) - 10.8%
February 4, 2015 (Wednesday)
DAYTIME:
The Half Sisters (GMA-7) – 19.6%
Eat Bulaga! (GMA-7) – 18%
Yagit (GMA-7) - 15.1%
Ang Lihim ni Annasandra (GMA-7) - 14.7%
My Name is Kim Sam Soon (GMA-7) - 13.4%
Power House(GMA-7) - 12.9%
The Ryzza Mae Show(GMA-7) - 12.3%
Knock Out(GMA-7) - 12.1%
Slam Dunk(GMA-7) - 11%
Corazon Indomable(GMA-7) - 10.1%
PRIMETIME:
24 Oras (GMA-7) – 21.6%
Dream Dad (ABS-CBN) - 21%
More Than Words (GMA-7) - 20.5%
Empress Ki (GMA-7) / Forevermore (ABS-CBN) – 19.2%
Once Upon a Kiss (GMA-7) - 18.9%
Second Chances(GMA-7) / TV Patrol (ABS-CBN) – 16.6%
Prime Minister and I(GMA-7) - 16.4%
Two Wives (ABS-CBN) – 15.8%
Saksi (GMA-7) – 12.3%
Aquino & Abunda Tonight (ABS-CBN) - 11%
February 5, 2015 (Thursday)
DAYTIME:
The Half Sisters (GMA-7) – 21.2%
Eat Bulaga! (GMA-7) – 18%
Yagit (GMA-7) - 16.6%
Ang Lihim ni Annasandra (GMA-7) - 16.1%
Knock Out(GMA-7) - 12.6%
The Ryzza Mae Show (GMA-7) - 12.2%
My Name is Kim Sam Soon(GMA-7) - 11.3%
Reporter's Notebook(GMA-7) - 10.8%
Oh My G! (ABS-CBN) – 10.6%
Slam Dunk (GMA-7) - 10.2%
PRIMETIME:
24 Oras (GMA-7) - 21%
Forevermore(ABS-CBN) – 20.9%
Empress Ki (GMA-7) - 20.6%
Dream Dad (ABS-CBN) – 19.7%
Once Upon a Kiss (GMA-7) - 19.1%
More Than Words (GMA-7) / Second Chances (GMA-7) – 17.1%
Two Wives (ABS-CBN) – 16.8%
TV Patrol (ABS-CBN) - 16.4%
Prime Minister and I (GMA-7) – 15.8%
Saksi (GMA-7) / Aquino & Abunda Tonight (ABS-CBN) - 11.1%
February 6, 2015 (Friday)
DAYTIME:
The Half Sisters (GMA-7) – 20.9%
Eat Bulaga! (GMA-7) – 19.3%
Ang Lihim ni Annasandra (GMA-7) - 17.4%
Yagit (GMA-7) - 17%
My Name is Kim Sam Soon(GMA-7) - 12.3%
Knock Out (GMA-7) / The Ryzza Mae Show (GMA-7) - 11.9%
Love Hotline (GMA-7) - 11.8%
Oh My G! (ABS-CBN) – 10.5%
Slam Dunk(GMA-7) / Fairy Tail (GMA-7) - 10.2%
It's Showtime (ABS-CBN) – 10.1%
PRIMETIME:
Forevermore (ABS-CBN) – 21.9%
24 Oras (GMA-7) – 19.7%
Dream Dad (ABS-CBN) - 19.6%
Once Upon a Kiss (GMA-7) - 18.6%
More Than Words(GMA-7) - 17.8%
Second Chances (GMA-7) – 17.6%
Two Wives (ABS-CBN) – 17.2%
Prime Minister and I (GMA-7) / TV Patrol (ABS-CBN) – 15.8%
Bubble Gang (GMA-7) – 15.7%
Aquino & Abunda Tonight (ABS-CBN) – 12%
February 7, 2015 (Saturday)
DAYTIME:
Eat Bulaga! (GMA-7) – 20%
Del Monte Kitchenomics (GMA-7) – 13.5%
24 Oras Weekend (GMA-7) – 13.1%
Imbestigador (GMA-7) – 12.8%
GMA Tales of Horror (GMA-7) - 12.3%
Wish Ko Lang! (GMA-7) - 11.3%
Maynila (GMA-7) - 10%
Angry Birds Toons (GMA-7) - 9.2%
It's Showtime (ABS-CBN) - 9.1%
Sarap Diva (GMA-7) - 8.9%
PRIMETIME:
Magpakailanman (GMA-7) – 24.1%
Kapuso Movie Festival (GMA-7) -19.7%
Pepito Manaloto: Ang Tunay na Kuwento (GMA-7) – 18.9%
The Voice of the Philippines (ABS-CBN) – 18.4%
Celebrity Bluff (GMA-7) – 17.3%
MMK: Ang Tahanan Mo (ABS-CBN) – 16.3%
Home Sweetie Home (ABS-CBN) – 11.5%
I-Witness (GMA-7) - 10.9%
Mga Kwento ni Marc Logan (ABS-CBN) – 10%
Banana Split Extra Scoop(ABS-CBN) – 7.5%
February 8, 2015 (Sunday)
DAYTIME:
Del Monte Kitchenomics (GMA-7) – 15.3%
Kapuso Movie Festival (GMA-7) - 15.2%
Superhero Sunday (GMA-7) - 13.3%
Sunday All Stars (GMA-7) - 10.9%
GMA Blockbusters (GMA-7) - 10.5%
iBilib (GMA-7) - 10.3%
24 Oras Weekend (GMA-7) - 9.9%
Born to be Wild (GMA-7) - 9.3%
ASAP(ABS-CBN) – 8.3%
Aha! (GMA-7) - 8%
PRIMETIME:
Kapuso Mo, Jessica Soho (GMA-7) - 23.9%
Ismol Family (GMA-7) - 18.9%
The Voice Philippines (ABS-CBN) – 17.9%
Gandang Gabi Vice (ABS-CBN) – 16.9%
Rated K: Handa Na Ba Kayo? (ABS-CBN) – 14.6%
Vampire Ang Daddy Ko (GMA-7) – 13.9%
Wansapanataym (ABS-CBN) – 11.2%
Goin' Bulilit (ABS-CBN) – 9.3%
Sunday's Best (ABS-CBN) – 9.1%
Sunday Night Box Office (GMA-7) – 7.3%
Source: AGB Nielsen Philippines