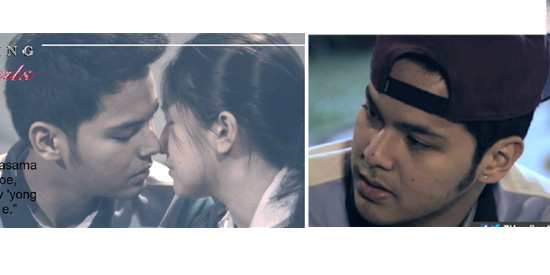 ---
Here are the significant events in the ratings game on July 1-5, 2015 according to the latest data gathered by AGB Nielsen Philippines from Mega Manila households.

GMA-7 continues to dominate the afternoon block as its programs register double-digit ratings while those from ABS-CBN and TV5 get single-digit ratings.

During this period, the long-running noontime show Eat Bulaga gets ratings that are six or seven points higher than its counterpart, It's Showtime.

The Half Sisters gets double the ratings of its Kapamilya rival show Flordeliza. Another Kapuso show, Yagit, also has a wide margin compared to its counterpart show, Nasaan Ka Nang Kailangan Kita.

The Joyce Ching-Kristoffer Martin starrer Healing Hearts is also leading overPinoy Big Brother 737 Gold, the afternoon program providing updates about the ABS-CBN reality show. Healing Hearts manages to land in either the No. 4 or No. 5 slot among the Top 10 most-watched daytime programs while PBB 737 Gold does not make it to the list.

In the weekday primetime block, ABS-CBN shows continue to lead as reported last time.

(Read: AGB Nielsen Mega Manila Ratings (June 26-30, 2015): ABS-CBN teleseryes consistently beat GMA-7 counterparts on weekday primetime)

ADVERTISEMENT - CONTINUE READING BELOW

For the second time, GMA-7's Magpakailanman defeated ABS-CBN's The Voice Kids. This is the second time that GMA-7's anthology program got higher ratings than the Kapamilya singing competition, since the two programs aired against each other on June 13.
(The Voice Kids premiered on June 6, but it aired against Pepito Manaloto: Ang Tunay na Kuwento then.)
Magpakailanman promoted the episode as a gay pride celebration, since it was about a family with 13 siblings. Eight of them are gay, and one is lesbian. Included in the cast are Irma Adlawan, John Arcilla, Mike Tan, Jeric Gonzales, Bridge Aricheta, Francine Garcia, Gold Aceron, Nomer Limatog at Ervic Vijandre. This episode scored a TV rating of 25.8%, against the 24.6% earned by The Voice Kids.
The Magpakailanman episode also defeated Maalaala Mo Kaya's 22.2%. It featured Joey Marquez as an adoptive father to his neighbor's children.
The Voice Kids was the most-watched program on July 5, Sunday. It got 28.2% against Kapuso Mo, Jessica Soho's 27.8%.
ADVERTISEMENT - CONTINUE READING BELOW
Pangako Sa 'Yo continued to place first in the weekdays of the given period, defeating GMA-7's Let the Love Begin. Second-place went to Nathaniel, which had higher ratings than Pari 'Koy.
A new Korean drama premiered on GMA-7's primetime block on July 1, Thursday. Titled Pinocchio, it stars Park Shin-ye (of Miracle in Cell No. 7 fame) and Lee Jong-suk (from previous GMA-7 Korean drama I Hear Your Voice).
Pinocchio's first episode scored 12.5%, lower than Pinoy Big Brother 737's 13.8%.
GMA-7's long-running noontime show, Eat Bulaga, was the top-performing daytime program on the weekdays.
Here is the comparative rating performance of GMA-7, ABS-CBN and TV5 programs from July 1-5, 2015 derived from AGB Nielsen Philippines from Mega Manila households:
--
July 1, 2015 (Wednesday)
Morning:
Tunay na Buhay Replay (GMA-7) 1%; O Shopping (ABS-CBN) .2%; Shop Japan (TV5) .2%
Unang Hirit! (GMA-7) 3.8%; Umagang Kay Ganda (ABS-CBN) 2.9%; Aksyon sa Umaga (TV5) .9%; Higglytown Heroes (TV5) 1.5%; Higglytown Heroes (TV5) 1.7%
ADVERTISEMENT - CONTINUE READING BELOW
Martin Mystery (GMA-7) 4.2%; Time Quest (GMA-7) 5.4%; Bleach (GMA-7) 6%; Kris TV (ABS-CBN) 4.2%; Doc Mcstuffins (TV5) 2.3%; Phineas and Ferb (TV5) 2.8%; Hi-5 (TV5) 2.3%
Magi the Kingdom of Magic (GMA-7) 6.2%; Knock Out (GMA-7) 7.2%; Naruto Shippuuden (ABS-CBN) 4.5%; Movie Max 5: Scooby-Doo! Camp Scare (TV5) 2.6%
Secret Garden (GMA-7) 7.4%; Two Mothers (GMA-7) 10%; The King's Doctor (GMA-7) 10.3%; Kapamilya Blockbusters: The Rock (ABS-CBN) 8.8%; Happy Wife Happy Life (TV5) 1.2%; Showbiz Konek na Konek (TV5) 1.6%
The Ryzza Mae Show (GMA-7) 12%; Oh My G! (ABS-CBN) 10.1%; Aksyon sa Tanghali (TV5) 2.8%
Afternoon:
Eat Bulaga!(GMA-7) 17.3%; It's Showtime (ABS-CBN) 11.6%; Movie Max 5: Lock Stock and Two Smoking Barrels (TV5) 3.5%; Kenichi the Mightiest DiscipIe (TV5) 2.1%; Transformers Animated (TV5) 1.8%
The Half Sisters (GMA-7) 16.4%; Flordeliza (ABS-CBN) 9%; Marvel Avengers Assemble (TV5) 1.9%
Yagit (GMA-7) 13.6%; Nasaan Ka Nang Kailangan Kita (ABS-CBN) 8.9%; X-Men (TV5) 1.7%; Hi-5 (TV5) 1.5%
Healing Hearts (GMA-7) 12.3%; Pinoy Big Brother 737 Gold (ABS-CBN) 7%; RealiTV (ABS-CBN) 5.6%; Movie Max 5: Derailed (TV5) 3.3%
Power House (GMA-7) 9.7%; Birth of a Beauty (GMA-7) 7%; Kapamilya Deal or No Deal (ABS-CBN) 8%
ADVERTISEMENT - CONTINUE READING BELOW
Evening:
My Mother's Secret (GMA-7) 8.7%; Pasion de Amor (ABS-CBN) 9.2%; Aksyon (TV5) 4.1%
24 Oras (GMA-7) 15.6%; TV Patrol (ABS-CBN) 13.8%; PBA 2015 Governors Cup Semis: Alaska vs Purefoods Star Hotshots (TV5) 9%
Pari 'Koy (GMA-7) 18.5%; Nathaniel (ABS-CBN) 19.3%
Let the Love Begin (GMA-7) 17.9%; Pangako Sa 'Yo (ABS-CBN) 21.6%
The Rich Man's Daughter (GMA-7) 16.8%; Bridges of Love (ABS-CBN) 17.8%; Wattpad Presents (TV5) 3.7%; Baker King (TV5) 3.9%
Pinocchio (GMA-7) 14.2%; Aquino & Abunda Tonight (ABS-CBN) 12.4%; Pinoy Big Brother 737 (ABS-CBN) 10.7%; Teen Wolf (TV5) 3.4%
Saksi (GMA-7) 7.8%; Bandila (ABS-CBN) 4.7%; Aksyon Tonite (TV5) 1.2%; Reaksyon (TV5) .7%; The Medyo Late Night Show (TV5) .9%
Ancient Aliens the Series (GMA-7) 4.5%; Banana Nite (ABS-CBN) 2.9%; O Shopping (ABS-CBN) .6%; Shop Japan (TV5) .2%
--
July 2, 2015 (Thursday)
Morning:
Born to be Wild Replay (GMA-7) .7%; O Shopping (ABS-CBN) .3%; Shop Japan (TV5) .1%
Unang Hirit! (GMA-7) 3.5%; Umagang Kay Ganda (ABS-CBN) 3.2%; Aksyon sa Umaga (TV5) .6%; Higglytown Heroes (TV5) 1.1%; Higglytown Heroes (TV5) 1.8%
Martin Mystery (GMA-7) 4.4%; Time Quest (GMA-7) 5.6%; Bleach (GMA-7) 5.3%; Kris TV (ABS-CBN) 5%; Doc Mcstuffins (TV5) 2.2%; Phineas and Ferb (TV5) 2.9%; Hi-5 (TV5) 2.7%
ADVERTISEMENT - CONTINUE READING BELOW
Magi the Labyrinth of Magic (GMA-7) 5.8%; Knock Out (GMA-7) 6%; Naruto Shippuuden (ABS-CBN) 4.6%; Movie Max 5: Scooby-Doo! Abracadabra-Doo (TV5) 2.7%
Secret Garden (GMA-7) 6.2%; Two Mothers (GMA-7) 9.1%; The King's Doctor (GMA-7) 10.2%; Kapamilya Blockbusters: Transporter 3 (ABS-CBN) 10.4%; Happy Wife Happy Life (TV5) 1.4%; Showbiz Konek na Konek (TV5) 1.4%
The Ryzza Mae Show (GMA-7) 10.4%; Oh My G! (ABS-CBN) 10%; Aksyon sa Tanghali (TV5) 2.6%
Afternoon:
Eat Bulaga!(GMA-7) 17%; It's Showtime (ABS-CBN) 11%; Movie Max 5: The Shadow (TV5) 3%; Kenichi the Mightiest DiscipIe (TV5) 1.9%; Transformers Animated (TV5) 1.7%
The Half Sisters (GMA-7) 16.4%; Flordeliza (ABS-CBN) 9.5%; Marvel Avengers Assemble (TV5)2.3%
Yagit (GMA-7) 13.2%; Nasaan Ka Nang Kailangan Kita (ABS-CBN) 9.4%; X-Men (TV5) 1.9%; Hi-5 (TV5) 1.5%
Healing Hearts (GMA-7) 10.8%; Pinoy Big Brother 737 Gold (ABS-CBN) 6.9%; Sports U (ABS-CBN) 6.3%; Movie Max 5: I Still Know What You Did Last Summer (TV5) 3.8%
Reporter's Notebook (GMA-7) 8.5%; Birth of a Beauty (GMA-7) 8.7%; Kapamilya Deal or No Deal (ABS-CBN) 9.4%
Evening:
My Mother's Secret (GMA-7) 10.3%; Pasion de Amor (ABS-CBN) 11.2%; Aksyon (TV5) 4.3%
24 Oras (GMA-7) 16.9%; TV Patrol (ABS-CBN) 15%; PBA 2015 Governors Cup Semis: Rain or Shine vs San Miguel Beermen (TV5) 8.6%
ADVERTISEMENT - CONTINUE READING BELOW
Pari 'Koy (GMA-7) 17.6%; Nathaniel (ABS-CBN) 20.2%
Let the Love Begin (GMA-7) 19.1%; Pangako Sa 'Yo (ABS-CBN) 22.3%
The Rich Man's Daughter (GMA-7) 14.8%; Bridges of Love (ABS-CBN) 18.5%; Wattpad Presents (TV5) 4%; Teen Wolf (TV5) 3.8%
Pinocchio (GMA-7) 12.5%; Pinoy Big Brother 737 (ABS-CBN) 13.8%
Saksi (GMA-7) 8.3%; Aquino & Abunda Tonight (ABS-CBN) 8.8%; Bandila (ABS-CBN) 4.4%; Aksyon Tonite (TV5) 1.7%
Ancient Aliens the Series (GMA-7) 5.3%; Banana Nite (ABS-CBN) 2.6%; O Shopping (ABS-CBN) 1.2%; Reaksyon (TV5) .8%; The Medyo Late Night Show (TV5) .3%; Shop Japan (TV5) .3%
--
July 3, 2015 (Friday)
Morning:
Alisto! Replay (GMA-7) .8%; O Shopping (ABS-CBN) .3%; Shop Japan (TV5) 0%
Unang Hirit! (GMA-7) 4.2%; Umagang Kay Ganda (ABS-CBN) 2.9%; Aksyon sa Umaga (TV5) .7%; Higglytown Heroes (TV5) 1.7%; Higglytown Heroes (TV5) 2.6%
Martin Mystery (GMA-7) 5%; Time Quest (GMA-7) 5.5%; Bleach (GMA-7) 6.3%; Magi the Labyrinth of Magic (GMA-7) 6%; Kris TV (ABS-CBN) 5.1%; Doc Mcstuffins (TV5) 3%; Phineas and Ferb (TV5) 3.2%; Hi-5 (TV5) 2.7%
Knock Out (GMA-7) 6.4%; Naruto Shippuuden (ABS-CBN) 4.2%; Movie Max 5: Tom and Jerry: Robin Hood and His Merry Mouse (TV5) 3.2%
Secret Garden (GMA-7) 6.2%; Two Mothers (GMA-7) 9.4%; The King's Doctor (GMA-7) 9.7%; Kapamilya Blockbusters: Flightplan (ABS-CBN) 8.8%; Happy Wife Happy Life (TV5) 1.7%; Showbiz Konek na Konek (TV5) 1.8%
ADVERTISEMENT - CONTINUE READING BELOW
The Ryzza Mae Show (GMA-7) 11.8%; Oh My G! (ABS-CBN) 10.2%; Aksyon sa Tanghali (TV5) 2.3%
Afternoon:
Eat Bulaga! (GMA-7) 18%; It's Showtime (ABS-CBN) 11.2%; Movie Max 5: Doomsday Prophecy (TV5) 3.8%; Kenichi the Mightiest Disciple (TV5) 2.8%; Transformers Animated (TV5) 2.4%
The Half Sisters (GMA-7) 17.1%; Flordeliza (ABS-CBN) 8.7%; Marvel Avengers Assemble (TV5) 2.4%
Yagit (GMA-7) 14.3%; Nasaan Ka Nang Kailangan Kita (ABS-CBN) 9.1%; X-Men (TV5) 2.1%; Hi-5 (TV5) 1.8%
Healing Hearts (GMA-7) 11.2%; Pinoy Big Brother 737 Gold (ABS-CBN) 7.3%; TNT (ABS-CBN) 6.5%; Movie Max 5: Friday the 13th (TV5) 4.6%
Love Hotline (GMA-7) 8.6%; Birth of a Beauty (GMA-7) 7.5%; Kapamilya Deal or No Deal (ABS-CBN) 9.5%
Evening:
My Mother's Secret (GMA-7) 8.8%; Pasion de Amor (ABS-CBN) 10.6%; Aksyon (TV5) 4.9%
24 Oras (GMA-7) 16.6%; TV Patrol (ABS-CBN) 16.7%; PBA 2015 Governor's Cup Semis: Alaska vs Purefoods Star Hotshots (TV5) 9.4%
Pari 'Koy (GMA-7) 19.1%; Nathaniel (ABS-CBN) 21.4%
Let the Love Begin (GMA-7) 17.6%; Pangako Sa 'Yo (ABS-CBN) 23%
The Rich Man's Daughter (GMA-7) 16.4%; Bridges of Love (ABS-CBN) 19.8%; Wattpad Presents (TV5) 4.2%; Baker King (TV5) 4.3%
Bubble Gang (GMA-7) 14.6%; Pinoy Big Brother 737 (ABS-CBN) 16%; Aquino & Abunda Tonight (ABS-CBN) 8.5%; Teen Wolf (TV5) 3.6%
ADVERTISEMENT - CONTINUE READING BELOW
Saksi (GMA-7) 8.2%; Bandila (ABS-CBN) 4.9%; Banana Nite (ABS-CBN) 3.4%; O Shopping (ABS-CBN) 1%; Aksyon Tonite (TV5) 1.1%; Reaksyon (TV5) .4%; The Medyo Late Night Show (TV5) .5%; Shop Japan (TV5) .3%
--
July 4, 2015 (Saturday)
Morning:
PJM Forum (GMA-7) .1%; Adyenda (GMA-7) .4%; O Shopping (ABS-CBN) .4%; Shop Japan (TV5) .3%
Kapwa Ko Mahal Ko (GMA-7) 1.5%; Sa Kabukiran (ABS-CBN) .9%; Family Matters (TV5) .3%
Pinoy MD (GMA-7) 3.4%; Salamat Dok (ABS-CBN) 1.6%; Kakaibang Lunas (TV5) .6%
The Smurfs (GMA-7) 6.3%; Swak na Swak (ABS-CBN) 2.5%; Henry Huggle Monster (TV5) 1.9%
Kamen Rider Ooo (GMA-7) 7.4%; Angel Wings (ABS-CBN) 1.5%; Sofia the First (TV5) 4.3%
Pac-Man and the Ghostly Adventures (GMA-7) 9.5%; Why Not? (ABS-CBN) 1.5%; Johnny Bravo (TV5) 3.6%
Angry Birds Toons (GMA-7) 10.7%; Kung Fu Panda Legends (ABS-CBN) 2.7%; Ben 10 (TV5) 4%
Crossfight B-Daman (GMA-7) 8.5%; Spongebob Squarepants (ABS-CBN) 6.1%; Magical Do Re Mi (TV5) 3.3%
Dragon Ball Fight! (GMA-7) 10.1%; The Flying House (ABS-CBN) 5.9%; Sword Art Online II (TV5) 3%
Sarap Diva (GMA-7) 8.7%; Maynila (GMA-7) 10.6%; Kapamilya Kiddie Blockbusters: House of Flying Daggers (ABS-CBN) 10%; Fushigi Yuugi (TV5) 3.3%; Fushigi Yuugi Mysterious Play (TV5) 2.4%; Movie Max 5: Twitches Too (TV5) 3.4%
ADVERTISEMENT - CONTINUE READING BELOW
Afternoon:
Eat Bulaga! (GMA-7) 21%; It's Showtime (ABS-CBN) 12.5%; Movie Max 5: The Mechanic (TV5) 4.3%
Karelasyon (GMA-7) 15.1%; Ipaglaban Mo (ABS-CBN) 11.1%; Movie Max 5: Sniper Reloaded (TV5) 6.1%
Wish Ko Lang! (GMA-7) 14.3%; Failon Ngayon (ABS-CBN) 8.1%; T3 Alliance (TV5) 3.3%
Startalk 19 (GMA-7) 10.2%; SOCO (ABS-CBN) 10.7%; PBA 2015 Governor's Cup Semis: Rain or Shine vs San Miguel Beermen (TV5) 5.9%
Imbestigador (GMA-7) 13.3%; TV Patrol Weekend (ABS-CBN) 9.6%
24 Oras Weekend (GMA-7) 15%; Mga Kwento ni Marc Logan (GMA-7) 11.9%
Evening:
Sabado Badoo (GMA-7) 14.9%; Pepito Manaloto: Ang Tunay na Kuwento (GMA-7) 19.9%; Home Sweetie Home (ABS-CBN) 12.5%
Magpakailanman (GMA-7) 25.8%; The Voice Kids (TV5) 24.6%; MMK: Ang Tahanan Mo (ABS-CBN) 22.2%; Tropa Mo Ko Unli Spoof (TV5) 3.2%; 2 1/2 Daddies (TV5) 2.5%
Celebrity Bluff (GMA-7) 21.1%; Pinoy Big Brother 737 (ABS-CBN) 15.6%; Movie Max 5: X-Men (TV5) 3.8%
i-Witness (GMA-7) 11.3%; Kapuso Movie Night: Abominable (GMA-7) 8.8%; Banana Split Extra Scoop (ABS-CBN) 7.5%; Kaya. (TV5) .8%
Walang Tulugan (GMA-7) 2.8%; Walang Tulugan (ABS-CBN) .8%; O Shopping (ABS-CBN) .8%; Shop Japan (TV5) .1%
--
July 5, 2015 (Sunday)
Daytime:
In Touch with Dr. Charles Stanley (GMA-7) .2%; Jesus The Healer (GMA-7) .5%; O Shopping (ABS-CBN) .6%; Shop Japan (TV5) .2%
ADVERTISEMENT - CONTINUE READING BELOW
Kapuso Sine Klasika: Ben Tumbling (GMA-7) 3.4%; The Healing Eucharist (ABS-CBN) 3.5%; Misa Nazareno (TV5) 1.1%
Grimm's Fairy Tales (GMA-7) 8.3%; Swak na Swak (ABS-CBN) 3.3%; Power to Unite with Elvira (TV5) .6%
Kamen Rider Ooo (GMA-7) 9.2%;Pac-Man and the Ghostly Adventures (GMA-7) 9.9%; Salamat Dok (ABS-CBN) 3.4%; Henry Huggle Monster (TV5) 2.5%; Sofia the First (TV5) 4%
Dragon Ball Fight! (GMA-7) 11.4%; Kuroko's Basketball (ABS-CBN) 3.4%; Johnny Bravo (TV5) 4.1%
Aha! (GMA-7) 10.9%; Haikyu!! (ABS-CBN) 4.7%; Ben 10 (TV5) 3.8%
Born To Be Wild (GMA-7) 11.8%; Super Book (ABS-CBN) 5.3%; Matanglawin (ABS-CBN) 7.6%; Sword Art Online (TV5) 2.8%; Fushigi Yuugi (TV5) 2.2%
iBilib (ABS-CBN) 13.5%; Kapuso Movie Festival: Paranorman (GMA-7) 16.1%; Kapamilya Kiddie Blockbusters: Ratatouille (ABS-CBN) 10.1%; Fushigi Yuugi Mysterious Play (TV5) 2.2%
Afternoon:
Kapuso Movie Festival: Stuart Little 2 (GMA-7) 21.3%; Sunday All Stars (GMA-7) 14.5%; ASAP 20 (ABS-CBN) 10.7%; Happy Truck ng Bayan (TV5) 2%; Movie Max 5: Father of the Bride (TV5) 2.5%
Wowowin (GMA-7) 15.8%; Kapamilya Mega Blockbusters: Talk Back and You're Dead (ABS-CBN) 12.6%; Movie Max 5: Assault on Precinct 13 (TV5) 5%
Insta Dad (GMA-7) 11.9%; Luv U (ABS-CBN) 11.9%; PBA 2015 Governor's Cup Semifinals: Alaska vs Purefoods Star Hotshots (TV5) 11.2%
ADVERTISEMENT - CONTINUE READING BELOW
24 Oras Weekend (GMA-7) 15.5%; TV Patrol Weekend (ABS-CBN) 12.9%
Evening:
Vampire Ang Daddy Ko (GMA-7) 17.6%; Goin' Bulilit (ABS-CBN) 12.9%
Ismol Family (GMA-7) 19.9%; Wansapanataym (ABS-CBN) 18.2%; Who Wants to be a Millionaire (TV5) 4.2%
Kapuso Mo, Jessica Soho (GMA-7) 27.8%; The Voice Kids (ABS-CBN) 28.2%; Rated K: Handa Na Ba Kayo? (ABS-CBN) 19.9%; No Harm No Foul (TV5) 2.8%; Movie Max 5: English Only Please (TV5) 4.8%
Asia's Next Top Model 3 (GMA-7) 10.7%; Pinoy Big Brother 737 (ABS-CBN) 17%
Sunday Night Box Office: The Rundown (GMA-7) 8.6%; Gandang Gabi Vice (ABS-CBN) 14.7%; Sunday's Best: The Mist (ABS-CBN) 6.2%; Sports 360 (ABS-CBN) .6%
Diyos at Bayan (GMA-7) 1.9%; O Shopping (ABS-CBN) 1.1%; Shop Japan (TV5) .2%
--
TOP TEN PROGRAMS:
July 1, 2015 (Wednesday)
DAYTIME:
Eat Bulaga! (GMA-7) – 17.3%
The Half Sisters (GMA-7) - 16.4%
Yagit (GMA-7) – 13.6%
Healing Hearts(GMA-7) – 12.3%
The Ryzza Mae Show(GMA-7) - 12%
It's Showtime(ABS-CBN) - 11.6%
The King's Doctor(GMA-7) - 10.3%
Oh My G! (ABS-CBN) - 10.1%
Two Mothers(GMA-7) - 10%
Power House(GMA-7) - 9.7%
PRIMETIME:
Pangako Sa 'Yo (ABS-CBN) – 21.6%
Nathaniel (ABS-CBN) - 19.3%
Pari 'Koy(GMA-7) – 18.5%
Let the Love Begin (GMA-7) - 17.9%
Bridges of Love (ABS-CBN) – 17.8%
The Rich Man's Daughter (GMA-7) - 16.8%
24 Oras(GMA-7) – 15.6%
Pinocchio (GMA-7) - 14.2%
TV Patrol (ABS-CBN) – 13.8%
Aquino & Abunda Tonight (ABS-CBN) – 12.4%
July 2, 2015 (Thursday)
DAYTIME:
Eat Bulaga! (GMA-7) – 17%
The Half Sisters (GMA-7) - 16.4%
Yagit (GMA-7) – 13.2%
It's Showtime(ABS-CBN) - 11%
Healing Hearts(GMA-7) – 10.8%
The Ryzza Mae Show(GMA-7) / Kapamilya Blockbusters - 10.4%
The King's Doctor(GMA-7) - 10.2%
Oh My G! (ABS-CBN) - 10%
Nasaan Ka Nang Kailangan Kita(ABS-CBN) / Kapamilya Deal or No Deal (ABS-CBN) - 9.4%
Two Mothers(GMA-7) - 9.1%
PRIMETIME:
Pangako Sa 'Yo (ABS-CBN) – 22.3%
Nathaniel (ABS-CBN) - 20.2%
Let the Love Begin (GMA-7) - 19.1%
Bridges of Love (ABS-CBN) – 18.5%
Pari 'Koy(GMA-7) – 17.6%
24 Oras(GMA-7) – 16.9%
TV Patrol (ABS-CBN) – 15%
The Rich Man's Daughter (GMA-7) - 14.8%
Pinoy Big Brother 737 (ABS-CBN) - 13.8%
Pinocchio (GMA-7) - 12.5%
July 3, 2015 (Friday)
DAYTIME:
Eat Bulaga! (GMA-7) – 18%
The Half Sisters (GMA-7) – 17.1%
Yagit (GMA-7) - 14.3%
The Ryzza Mae Show(GMA-7) - 11.8%
Healing Hearts(GMA-7) / It's Showtime (ABS-CBN) – 11.2%
Oh My G! (ABS-CBN) – 10.2%
The King's Doctor(GMA-7) - 9.7%
Kapamilya Deal or No Deal (ABS-CBN) - 9.5%
Two Mothers(GMA-7) - 9.4%
Nasaan Ka Nang Kailangan Kita(ABS-CBN) - 9.5%
PRIMETIME:
Pangako Sa 'Yo(ABS-CBN) – 23%
Nathaniel (ABS-CBN) - 21.4%
Bridges of Love (ABS-CBN) – 19.8%
Pari 'Koy(GMA-7) – 19.1%]
Let the Love Begin (GMA-7) - 17.1%
TV Patrol (ABS-CBN) – 16.7%
24 Oras(GMA-7) – 16.6%
The Rich Man's Daughter (GMA-7) - 16.4%
Pinoy Big Brother 737 (ABS-CBN) - 16%
Bubble Gang (GMA-7) - 14.6%
July 4, 2015 (Saturday)
DAYTIME:
Eat Bulaga! (GMA-7) – 21%
Karelasyon (GMA-7) - 15.1%
24 Oras Weekend (GMA-7) - 15%
Wish Ko Lang!(GMA-7) - 14.3%
Imbestigador (GMA-7) – 13.3%
It's Showtime (ABS-CBN) - 12.5%
Mga Kwento ni Marc Logan (ABS-CBN) - 11.9%
Ipaglaban Mo (ABS-CBN) - 11.7%
Angry Birds Toons (GMA-7) / SOCO (ABS-CBN) - 10.37%
Maynila (GMA-7) - 10.6%
PRIMETIME:
Magpakailanman (GMA-7) – 25.8%
The Voice Kids (ABS-CBN) – 24.6%
MMK: Ang Tahanan Mo (ABS-CBN) – 22.2%
Celebrity Bluff (GMA-7) - 21.1%
Pepito Manaloto: Ang Tunay na Kuwento (GMA-7) - 19.9%
Pinoy Big Brother 737 (ABS-CBN) - 15.6%
Sabado Badoo (GMA-7) - 14.9%
Home Sweetie Home (ABS-CBN) – 12.5%
i-Witness (GMA-7) - 11.3%
Kapuso Movie Night(GMA-7) - 8.8%
July 5, 2015 (Sunday)
DAYTIME:
Kapuso Movie Festival: Stuart Little 2 (GMA-7) - 21.3%
Kapuso Movie Festival: Paranorman (GMA-7) - 16.1%
Wowowin (GMA-7) - 15.8%
24 Oras Weekend (GMA-7) - 15.5%
Sunday All Stars (GMA-7) – 14.5%
iBilib (GMA-7) - 13.5%
TV Patrol Weekend (ABS-CBN) - 12.9%
Kapamilya Mega Blockbusters (ABS-CBN) - 12.6%
Insta Dad (GMA-7) / Luv U (ABS-CBN) - 11.9%
Born to be Wild (GMA-7) - 11.8%
PRIMETIME:
The Voice Kids (ABS-CBN) – 28.2%
Kapuso Mo, Jessica Soho (GMA-7) - 27.8%
Ismol Family (GMA-7) / Rated K(ABS-CBN) – 19.9%
Wansapanataym (ABS-CBN) - 18.2%
Vampire Ang Daddy Ko (GMA-7) - 17.6%
Pinoy Big Brother 737 (ABS-CBN) - 17%
Gandang Gabi Vice (ABS-CBN) – 14.7%
Goin' Bulilit (ABS-CBN) – 12.9%
Asia's Next Top Model 3(GMA-7) - 10.7%
Sunday Night Box Office: The Rundown (GMA-7) - 8.6%
Source: AGB Nielsen Philippines