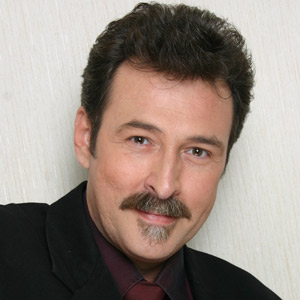 ---

Tuesdays With Morrie, the highly acclaimed dramabased on Mitch Albom's bestselling novel, returns to the Repertory Philippinesstage for a one-night-only performance at 7:30 pm on August 12 (Tuesday) atOnstage Greenbelt 1, Makati City.
The uplifting and touchingly funny two-man play (written byAlbom and veteran playwright Jeffrey Hatcher) played to sold-out Manila andprovincial crowds earlier this year. Tuesdays with Morrie is the truestory of a cynical sportswriter named Mitch who forms an unexpected friendshipwith his old college professor, Morrie Schwartz. Though suffering from aterminal illness, Morrie still manages to teach his former student a fewlessons about life.
The current production, which is directed by theater legendBaby Barredo, stars two of the Philippine stage's best actors, and is one ofthe most successful plays in Rep's 40-year history.
Bart Guingona, reprising his role from earlier this year,plays Mitch, the harried sportswriter whose preoccupation with work has causedhim to lose sight of the things that really matter. Guingona, a highlyrespected veteran of nearly a hundred theatrical productions, is well known forthe passion and intensity he brings to the stage, both as an actor and as adirector.
Aliw Award-winning actor and director Miguel Faustmann playsMorrie, stepping into a role marvelously played earlier this year by Jose MariAvellana. Last May, Avellana collapsed onstage just as he was about to take hiscurtain call. Members of the audience thought the incident was part of the playbut it turned out that Avellana had suffered from internal bleeding when theover-the-counter pain killer that he took reacted with his stomach ulcer.

Faustmann, whose heartfelt vulnerability and sensitivity have made him atheater favorite for nearly three decades, is also a perfect fit for the roleof Morrie: the warm, wise, and witty professor battling Lou Gehrig'sDisease.
Catch the uplifting, poignant, and charming Tuesdayswith Morrie one more time before it goes on its provincial tour. Call Repertory Philippines at 8870710 or logon to www.ticketworld.com.ph for more details.
ADVERTISEMENT - CONTINUE READING BELOW