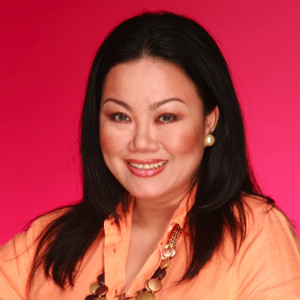 ---

In celebration of her 30th anniversary in the entertainmentscene, Dulce will be returning to the musical theatre stage via AtlantisProductions' staging of the Tony award-winning musical Hair Spray.
Tim Espinosa and Madel Ching are cast as Link Larkin andTracy Turnblad in the Philippine version of this musical. Link was played byZac Efron in the Hollywood movie while the role of Tracy went to newcomer NikkiBlonsky.
Dulce, who began her career in 1978, last appeared on stageseveral years ago in the first run of Himala the musical. She waspersonally chosen by Hair Spray director Bobby Garcia to play MotormouthMaybelle, the role made famous in the 2007 film by Queen Latifah.
The Cebuana singer, who has spent the last few yearsfocusing on her ministry work, admits though that she was not too familiar withHair Spray when she got the offer. But when her children told her allabout it with great excitement, she was convinced that it would be perfect forher.
She thinks Maybelle is the perfect role for her at thispoint in her life and shares the sentiments of her Act 2 showstopper song "IKnow Where I've Been." Dulce says she is looking forward to working with somany new people, as well as fellow performers she has not worked with for sometime.
She admits: "I'm actually a very shy person, so I'm lookingforward to being in a room with people I don't know too well and collaboratingwith them. It will force me to overcomemy shyness. Plus the sense of accomplishment in working with others to put on ashow is really special."

SYNOPSIS. Hair Spray is set in 1962 Baltimore, Maryland. It followsthe life of a "pleasantly plump" teenager named Tracy Turnblad as shesimultaneously pursues stardom as a dancer on a local TV show and ralliesagainst racial segregation.
The optimistic, overweight teenage girl wins a spot on thelocal TV dance program The Corny Collins Show. This big girl with big hair and big dreams becomes a teencelebrity overnight. Soon, Tracy finds herself pitted against the show'sreigning princess, Amber Von Tussle, for the title Miss Teenage Hairspray 1962.Amber also competes with Tracy for the affection of her boyfriend, Link Larkin.

Based on the John Waters film, Hair Spray is the winner of 8 Tony Awardsin 2002 including Best Musical.
ADVERTISEMENT - CONTINUE READING BELOW
Hair Spray runs from November 14 to December 7, 2008at the Star Theatre, Cultural Center of the Philippines (CCP) Complex. Tickets can be purchased from AtlantisProductions (Tel. No. 892-7078, 840-1187) or Ticketworld at 891-9999.