In 2018, jukebox musicals—meaning, those stage productions based on past hit songs by usually popular artists or bands—ruled the Philippine theater scene.
There will still be a few jukebox musicals this year, notably the reruns of Eto Na! Musikal nAPO Sila! and Ang Huling El Bimbo that feature the signature tunes of super-bands APO Hiking Society and Eraserheads, respectively.
This year, there will be more musical theater pieces with fresh materials and diverse topics, as well as the local staging of Broadway hits by either Filipino or foreign companies.
For instance, Lea Salonga and Jett Pangan star in Sweeney Todd: The Demon Barber at Fleet Street, while the Asian tour of The Phantom of the Opera returns.
Straight plays, both in Filipino and English, likewise make it to this year's must-see lineup. Nana Rosa and Angels in America are just two of them.
Here is a roundup of theater and musical productions to expect this 2019:
CHAROT

When: February 1 to March 17, 2019
Where: PETA Theater Center in Quezon City
Details: In time for the midterm elections that will take place in May, the Philippine Educational Theater Association (PETA) presents Charot, a political satire set in music. As stated in PETA's website, its new production "will showcase how ridiculous we have allowed our country to be, and how more hilarious it will become."

Set in 2020 Philippines, Charot is a comedy musical that revolves around the concept of voting and democracy, and will present the realities of the Philippine society in a strangely familiar satire that is both hilarious and ridiculous.
SILENT SKY
When: February 1 to 10, 2019
Where: Carlos P. Romulo Auditorium of the RCBC Plaza in Makati City.
Details: Repertory Philippines brings back Silent Sky, which it first staged in March 2018. Penned by American playwright Lauren Gunderson, the straight play tells the story of astronomer Henrietta Levitt and how she fought her way into the male-dominated field.

Silent Sky stars Cathy Azanza-Dy, Caisa Borromeo, Naths Everett, and Topper Fabregas, who also serves as assistant director to Joy Virata.
EVERY BRILLIANT THING

When: February 2 to March 3, 2019
Where: Zobel de Ayala Recital Hall of the Maybank Performing Arts Theater in BGC
Details: The Sandbox Collective and 9 Works Theatrical—which last year paved the way for Jake Cuenca's theater debut via the well-received drama LUNGS—stages another masterpiece by the English playwright.

Every Brilliant Thing also marks the theater comeback of Teresa Herrera, who's also a fashion model and TV host. The one-woman play is directed by Jenny Jamora.
ETO NA! MUSIKAL NAPO SILA!

When: February 2 to March 17, 2019
Where: Globe Auditorium of the Maybank Performing Arts Theater in BGC
Details: People fell in love with the APO Hiking Society jukebox musical when it was staged last year by 9 Works Theatrical, with Robbie Guevara as director and co-creator. Small wonder then that there's a rerun and it will have the original cast, led by Mark Bautista and Rita Daniela, reprising their roles.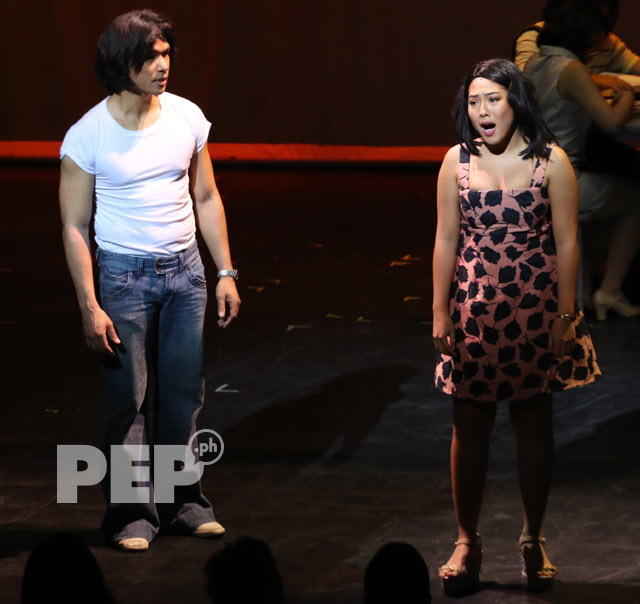 MIONG: A Musical Based on the Life of Emilio Aguinaldo

When: February 15 to March 10, 2019
Where: Onstage Theater of Greenbelt 1 in Makati City
Details: First staged by Repertory Philippines in 1999, Miong tells the life story of Emilio Aguinaldo from his birth on March 22, 1869 until his declaration, at age 29, of Philippine Independence on June 12, 1888.

Tim Pavino plays the lead role in this original musical written and directed by Joy Virata.
THE PHANTOM OF THE OPERA

When: February 20, 2019 onwards
Where: The Theatre at Solaire Resort and Casino in Paranaque City
Details: Nearly seven years after this longest-running Andrew Lloyd Webber musical was first staged here in 2012, local audiences will be enthralled anew by the tragic love story between Christine, a beautiful opera-singing novice, and her disfigured mentor known only as The Phantom.

Italian-American coloratura soprano Meghan Picerno and South African theater star Jonathan Roxmouth take on the roles of Christine and The Phantom, respectively, in this 2019 staging produced by Lunch Box Theatrical Productions and brought to Manila by Concertus Manila.
NANA ROSA

When: February 20 to March 10, 2019
Where: Wilfrido Ma. Guerrero Theater in UP Diliman, Quezon City
Details: UP Playwrights' Theater pays tribute to the heroism of Filipino comfort women through Nana Rosa, which is written by Rody Vera under the direction of Jose Estrella. It is based on the life of Maria Rosa Luna Henson, the first Filipino comfort woman to make public her story 50 years after the atrocities of World War II.
CORIOLANO

When: February 22 to March 17, 2019
Where: CCP Little Theater in Pasay City
Details: Tanghalang Pilipino closes its 32nd theater season, which began in August 2018, with the Filipino adaption of William Shakespeare's tragic play, Coriolanus. Marco Viaña stars in this play translated by Guelan Luarca and directed by Carlos Siguion Reyna.
DIRTY OLD MUSICAL (D.O.M.)

When: February 23 to March 23, 2019
Where: Music Museum in Greenhills, San Juan
Details: Jett Pangan joins the main cast led by Robert Sena, Bo Cerrudo, and Nonie Buencamino for D.O.M.'s third run. Timeless OPM hits and hilarious real-life sketches make up the revue directed by Dexter M. Santos with musical direction by Myke Salomon.

This tongue-in-cheek stage musical tackles the joys and pains of growing old.
D.O.M. tackles the wacky misadventures of tito-hood—always a trend—and meme-worthy topic on social media. Playfully naughty and irreverent, the musical takes a peek into the personal struggles of five men dealing with middle age crisis and all its telltale signs.
The musical features well-loved and timeless OPM hits such as Kastilyong Buhangin, Mag Exercise Tayo Tuwing Umaga, Nais Ko, Kay Ganda ng Ating Musika, Babae, Bikining Itim, Legs, Ang Himig Natin, Sana, Babaero, Pasumpasumpa Ka Pa, Kung Liligaya Ka, Ayoko na Sa 'yo, Balatkayo, Hahanapin Ko, Farewell, Nosi Balasi, and Mr. Kenkoy.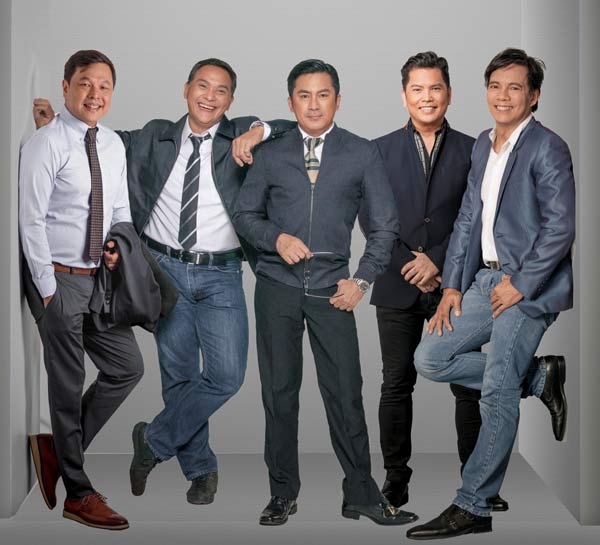 ANG HULING EL BIMBO

When: March 1, 2019 onwards
Where: Newport Performing Arts Theater of Resorts World Manila in Pasay City
Details: The Eraserheads' jukebox musical was such a big hit that all shows during its six-week run were sold out and, on its final show, the producers, Full House Theater and Resorts World Manila, announced that it will have a rerun.

Gian Magdangal, OJ Mariano, Jon Santos, and the rest of the cast return onstage to perform ultraelectromagneticpop songs that weave the story written by Dingdong Novenario and directed by Dexter Santos.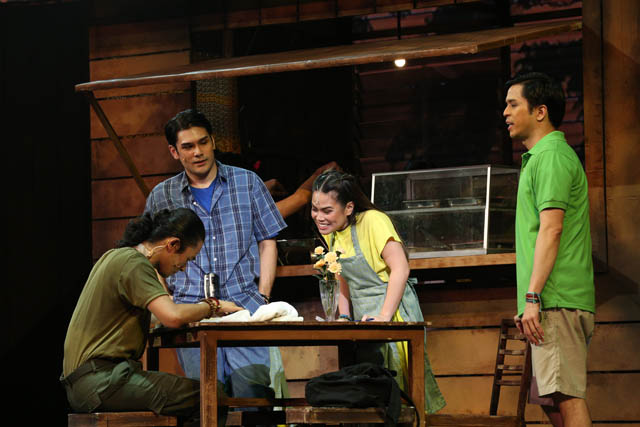 POTTED POTTER (The Unauthorized Harry Experience, A Parody by Dan and Jeff)

When: March 20, 2019 onwards
Where: Maybank Performing Arts Theater in BGC
Details: For the third time since its Philippine debut in 2012, Potted Potter returns to entertain fans of J.K. Rowling's Harry Potter books. The show's creators and actors, Daniel Clarkson and Jefferson Turner, who are both from the U.K., will once again bring life to the books' characters using fascinating costumes, songs, props, and Hogwarts magic.
FATHER'S DAY

When: March 22 to April 14, 2019
Where: Onstage Theater of Greenbelt 1 in Makati City
Details: Repertory Philippines presents an early Father's Day treat, which falls on June 16 this year, with a comedy play by U.K. writer Eric Chappell.

Miguel Faustmann plays the lead role, with support from Liesl Batucan, Becca Coates, and Rachel Coates.
ANGELS IN AMERICA Part One: Millennium Approaches

When: March 22 to April 7, 2019
Where: Carlos P. Romulo Auditorium of the RCBC Plaza in Makati City
Details: Atlantis Theatrical Entertainment Group kicks off its 2019 theater season with the first installment of Tony Kushner's award-winning two-part drama on AIDS and homosexuality in the 1980s. (In 2003, HBO aired the screen adaptation, a miniseries directed by Mike Nichols and starring the likes of Al Pacino, Meryl Streep, and Emma Thompson.)

Cherie Gil leads the eight-person cast that also includes Pinky Amador, Angeli Bayani, Art Acuna, Andoy Ranay, Topper Fabregas, Nelsito Gomez, and Markki Stroem.
THE DRESSER

When: May 3 to 26, 2019
Where: Onstage Theater of Greenbelt 1 in Makati City
Details: Theater stalwarts Audie Gemora and Teroy Guzman star in Repertory Philippines' production of Ronald Harwood's 1980 West End and Broadway play, and 2015 film starring Ian McKellen and Anthony Hopkins. It's about a brilliant but tormented thespian and how his assistant helps him go through his performance of King Lear during a war-time production. Loy Arcenas directs.
THE KUNDIMAN PARTY

When: May 24 to 26, 2019
Where: PETA Theater Center in Quezon City
Details: Playwright Floy Quintos's swan song played to SRO audiences in 2018, and it will be restaged this year for two shows as part of PETA's "Stage of the Nation" creative campaign.

Shamaine Centenera-Buencamino plays a retired kundiman and classical singer who discovers social media through one of her students. Other cast members in the Dexter Santos-directed musical include Teroy de Guzman and Francis Makil-Ignacio.
BEAUTIFUL: The Carole King Musical

When: June to July 2019
Where: Meralco Theater in Pasig City
Details: The extraordinary life and music of Carole King, as written by Douglas McGrath into a musical, will be brought to the Philippine stage by Atlantis Theatrical Entertainment Group. Info on show dates and cast members haven't been announced yet.
THE QUEST FOR THE ADARNA

When: September 14 to January 12, 2020
Where: Onstage Theatre of Greenbelt 1 in Makati City
Details: Repertory Philippines's theater season closes with the magical musical by Luna Grino-Inocian (book and lyrics) and Rony Fortich (music), with Joy Virata as director. Details to be announced.
SWEENEY TODD: The Demon Barber at Fleet Street

When: October 2019
Where: The Theatre at Solaire Resort and Casino in Paranaque City
Details: Lea Salonga and Jett Pangan headline the Philippine staging of Stephen Sondheim's dark stage musical. (The 2007 movie adaptation was directed by Tim Burton and starred Johnny Depp and Helena Bonham-Carter.) Jett will play the titular role of Sweeney Todd and Lea, his conspirator, Mrs. Lovett.
OTHER PRODUCTIONS IN THE WORKS

Tanghalang Pilipino, the resident theater company of the Cultural Center of the Philippines (CCP), is slated to stage Mabining Mandirigma and Aurelio Sediyoso in August; Katsuri in October; and Lam-Ang in December.
CCP will be hosting more theater and performance events in 2019, specifically in September. Around that time, there's going to be a two-show anniversary gala as well as the CCP videomapping and live performance.


RAUL SUNICO IN RACHMANINOFF CONCERT AT THE CCP
When: January 26, 2019
Where: CCP Main Theater
Details: Raul Sunico, former president of the CCP and dean of the UST Conservatory of Music, will be performing the four piano concertos of Russian composer Sergei Rachmaninoff—a feat that the pianist had already achieved in 2003. The Sunico Foundation for Arts and Technology (SFATI) will present this rare concert to be held on January 26, 2019, 6:00 PM at the CCP Main Theater.

The SFATI aims to help young gifted scholars in the fields of arts and technology. When the foundation was established in 2002, they awarded two scholarships to two graduates of the Philippine High School for the Arts: one for arts and one for music. Mr. Sunico recalled, "We stopped giving scholarships. Right now, with this concert, we hope to revitalize the foundation and its scholarship fund."
When Mr. Sunico was asked why he chose to perform the Russian composer's works, he explained: "As I had done before in 2003 it is my mission to, sort of, protect Rachmaninoff as one of the greatest composers and pianists of all time. Rachmaninoff is also one of my favorite composers so I always try to make it a point to include something in this program."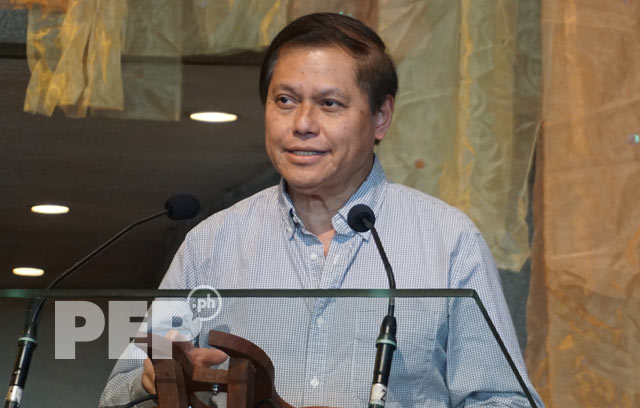 With a report by Jona Estalane