The '80s was a vibrant decade for local showbiz, particularly, the music scene.
It was a glorious era for OPM, and a number of Pinoy songs topped the charts, going head to head with foreign hits.
After almost four decades, what happened to the Pinoy singers behind these now-timeless tunes? Where are they now?
Gino Padilla
The '80s heartthrob first shot to fame through a TV commercial with an international music icon. He was introduced to the local scene by his cousin, singer-actress Zsa Zsa Padilla, and his debut song "Closer You and I" became an instant OPM classic.
Gino scored another OPM hit with "Gusto Kita", which was part of the album "Shifting Gears" released in 1987. He's back to managing a family-owned security agency and treats fans to the occasional music gig or TV appearance.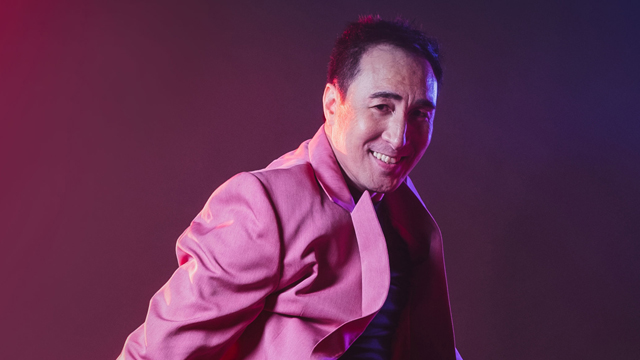 Jett Pangan
Jett is the frontman of The Dawn, who was behind the hits "Salamat" and "Enveloped Ideas". He also went on to lead the Jett Pangan Group, which disbanded in 2001.
He is also a TV, movie, and theater actor. He is set to play a serial-killer barber in a local production of a musical thriller this October.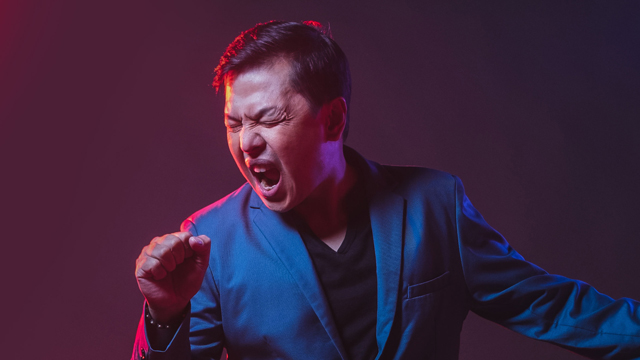 Raymond Lauchengco
Raymond first charmed audiences onstage as a child performer. He went on to join mainstream showbiz and rose to stardom—and heartthrob status—as one of the leads in a hit '80s teen movie. But he was best known as a sought-after balladeer, with classics "So It's You", "I Need You Back", and "Farewell" in his repertoire.
In the following decades, he has continued to find success as a performer and held concerts all over the world. He is now juggling his career with family life.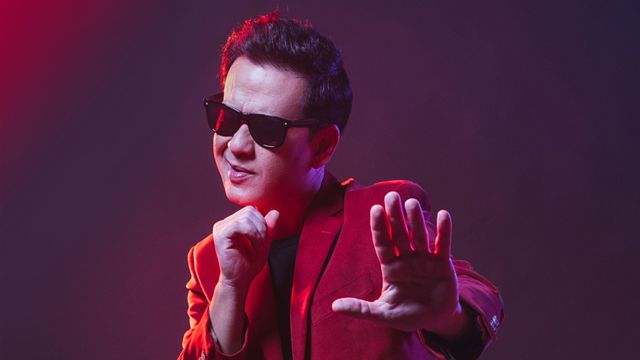 Lou Bonnevie
Lou was known to '80s kids as a pop-rock singer. She was also a host and an actress with a knack for comedy.
She went on to head her own production house. She produced, wrote, and performed a number of award-winning hits like "Sa 'Yo Lamang" and "Tisay". She also discovered a passion for helping to save the environment. In 2013, she founded Earth Day Jam Foundation that helps spread her advocacy through music.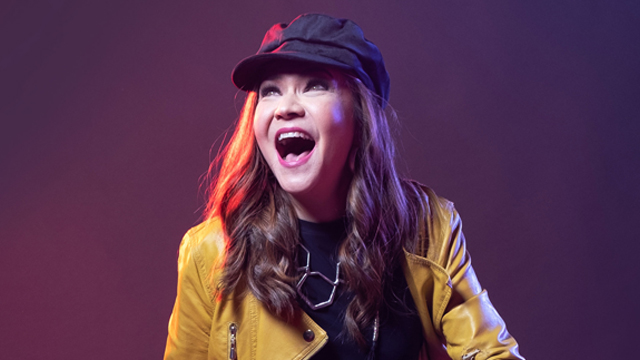 Jam Morales
'80s kids know Jam as the wide-eyed pop singer of hits like "Even If" and "A Smile In Your Heart".
She bade her career goodbye and moved to the U.S. to start a family. Jam still makes concert appearances sometimes and has a day job as a voice coach.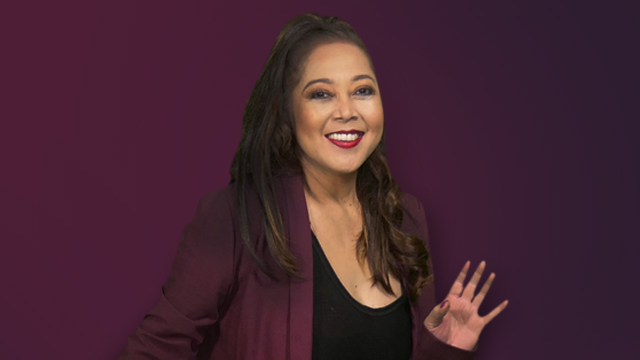 Want to go back to the '80s to relive your youth? Round up your friends and watch Gino Padilla, Jett Pangan, Raymond Lauchengo, Lou Bonnevie, and Jam Morales in the upcoming "Into the '80s" concert. For one night only, they will revive the memorable music of '80s international stars and perform their very own OPM hits.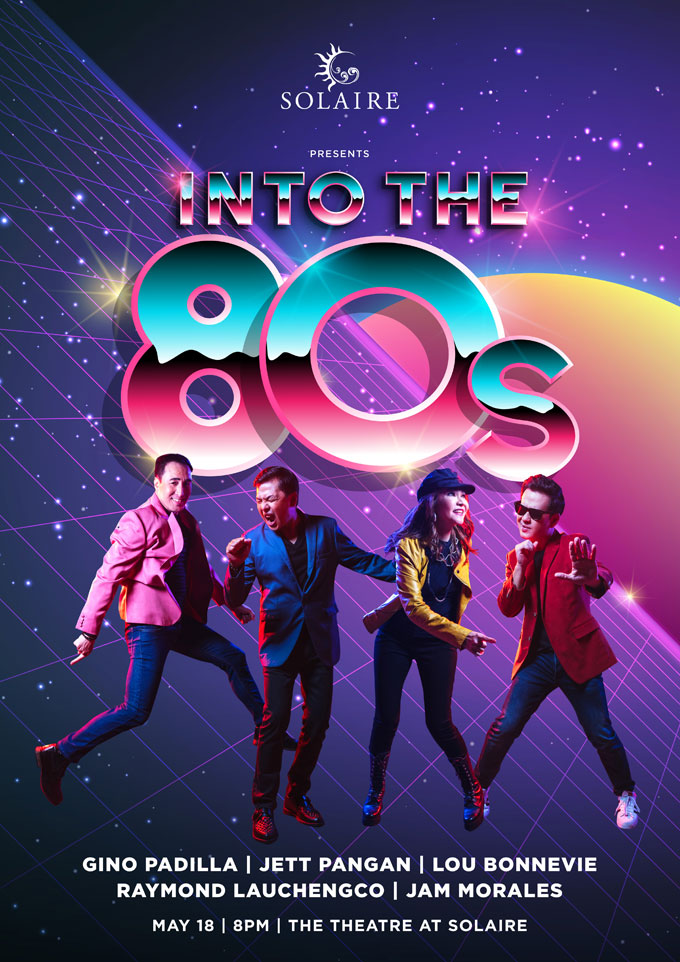 Don't miss the concert on May 18 at The Theatre at Solaire!
Buy your tickets now by calling Ticketworld at 891-9999 or visiting the Solaire Resort & Casino website.
This article was created by
Summit Storylabs
in partnership with SOLAIRE RESORT & CASINO.
Website
https://www.facebook.com/SolaireResort
Read the story? Tell us what you think!
How and where can I get this?