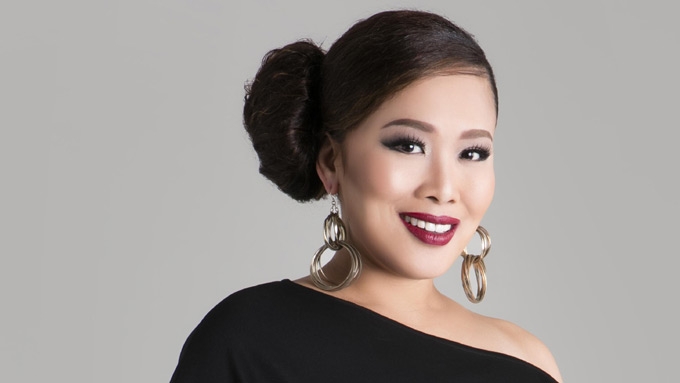 ---

Anna Fegi is the very special guest of Gary Valenciano for his upcoming Valentine concert titled Love In Motion.

The two night concert series will take place on February 14 and 15 at the grand ballroom of Shangri-La Hotel in Bonifacio Global City, The Fort.

Her special performance in Love In Motion marks her very first mainstream and major performance in Manila this 2017.

Anna, who is a three-time AWIT Award winner and recipient of two ALIW Awards, recently performed with Gammy winner Patti Austin.

Prior to Love In Motion, Anna has been busy doing rounds in numerous corporate events as well as with Brown Academy of Music (BAM), a music school in Cebu that she put up and manages with her husband, American music educator and drummer Adam Brown.

The most significant event in Anna's life however, is the tragic loss of her stillborn baby whom she named Aria Mikeila. Their child passed away in November 18, 2016.

"There's not a single day that I don't think about her," Anna was quoted as saying in a statement. "I know that she is up in heaven with The Lord now and I dedicate every performance of mine to her because I know that she is listening to me. Adam and I even named a music course at BAM in her honor."

It should be noted that this is Anna's very first major collaboration with Gary Valenciano for a concert.

"I have performed with Gary during my days with ASAP but this time it's different because Love In Motion is a major Valentine concert. I am counting the days and I am very excited. I have been preparing myself for this because I have always looked up to Gary as one of my inspirations as a performer. I have been studying the songs that they gave me and I feel a mixture of nervousness and excitement," says Anna.

Love In Motion is Gary very first solo Valentine concert in Manila in over a decade and it also offers a different and must-see concept as this marks the very first time that Gary will perform with a big band—a type of musical ensemble associated with playing jazz music and which became popular during the Swing era from the early 1930s until the late 1940s. A big band typically consists of approximately 12 to 25 musicians and contains saxophones, trumpets, trombones, and a rhythm section.

In Love In Motion, Gary and Anna perform with the 19-piece AMP Band under the musical direction of Mel Villena, vocal musical direction by Mon Fautistino, and stage direction by Paolo Valenciano.

Proceeds of Love In Motion will go to the Shining Light Foundation, Inc., Operation Blessing Foundation, Inc. for the benefit of victims of the recent Typhoon Nina and UNICEF for special causes of children.

For inquiries, please call 0917-5399584 or TicketWorld at Tel. No. 891-9999.




ADVERTISEMENT - CONTINUE READING BELOW