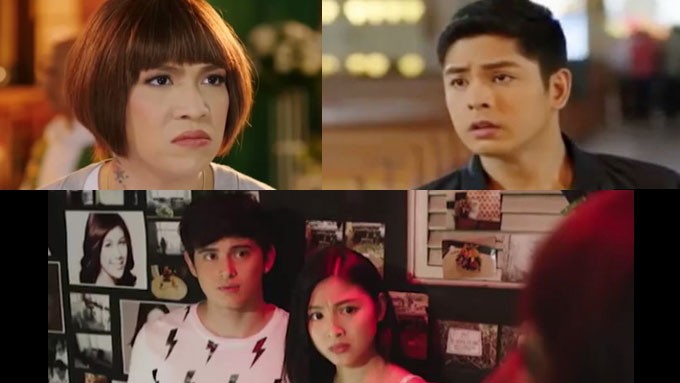 ---
Nothing in the advance publicity of Beauty and the Bestie hinted that it would be different from the Filipino comedy genre that has come to be expected from director Wenn Deramas and comedian Vice Ganda.

In this 2015 Metro Manila Film Fest entry, Vice Ganda stars as Erika, a gay photographer, and Coco Martin as Emman, an agent for a fictional secret task force.

The two were childhood best friends until Erika falls for Emman, and they become estranged.

Years later, Emman needs Erika's help in impersonating a beauty queen. Named Natalia, the abducted representative of the fictional country, Uzeklovakia, happens to be the daughter of its prime minister. Erika is a deadringer for the beauty queen, and Emman convinces him to step into the candidate's stilettos.



ADVERTISEMENT - CONTINUE READING BELOW
Silly premise? Well, this is a comedy, after all. By no means does it mirror the Hollywood movie Miss Congeniality, though it may have been inspired by it. Recent events have also awakened the Filipinos' love for beauty contests, and so it really has a pulse on the audience's funny bone.
Coco Martin proves his comic chops as he keeps up with the rhythm of Vice Ganda and other comedians in scenes. The matinee idol delivers humorous lines and, it seems, even does some ad lib like the rest of the comedic ensemble.
The star of Ang Probinsyano also leads the action scenes without missing a beat: there are explosive car chases and the "superhero" succeeds against ten or more bad guys. It is not surprising to know that additional action scenes were helmed by legendary action director, Toto Natividad. Coco shows signs that he can indeed be the next Pinoy onscreen action hero.
ADVERTISEMENT - CONTINUE READING BELOW
James Reid (as Tristan) and Nadine Lustre (as Abi) play up the effect they have on audiences as a love team. It helps that the Jadine tandem look very good onscreen, whether together or apart. Their chemistry is electric and the audience senses it.
Marco Masa and Alonzo Muhlach, as siblings Jimbo and Jumbo, play up their cuteness, but are also bibo and, well, act the parts of young boys—thankfully, without overacting or being "pa-cute." If a comparison needs to be made, Marco feels like the more mature actor of the two.
There is no problem with understanding the motivations of the main players: Emman is motivated by his ambition and thirst for parental approval, Erika is motivated by his love for family, the kidnappers are driven by greed for money. The characters are well-rounded and well-developed.

The story by Enrico Santos, in the context of a comedy, is believable.
ADVERTISEMENT - CONTINUE READING BELOW
Vice Ganda, who is called upon to do some action scenes while wearing an ostentatious wig at that, holds his own. His fans have come to expect his particular brand of comedy: ranging from sarcastic to slapstick to character. However, many lines are predictable, humor based on characters' appearances are low-brow and too obvious, and the sarcasm borders on overkill many times. All these elements have been seen in past MMFF entries of the Wenn Deramas-Vice Ganda tandem: Sisterakas (2012); Girl, Boy, Bakla, Tomboy (2013); and The Amazing Praybeyt Benjamin (2014).
Yet, after doing four consecutive MMFF entries, Direk Wenn and Vice Ganda have once again proven that they have the "kiliti" of the masses--they have discovered the formula for making the Filipino movie-going public laugh. And hey, if it ain't broke, don't fix it, right?

Beauty and the Bestie is one of the eight official entries of the 41st Metro Manila Film Festival. It is graded B by the Cinema Evaluation Board.

This and the other entries are currently being shown in cinemas nationwide.

(To learn more about the MMFF 2015 entries, CLICK HERE)

Ed's Note: The "PEP Review" section carries the views of individual reviewers and does not necessarily reflect the views of the PEP editorial staff.


[gallery id="8972"]
ADVERTISEMENT - CONTINUE READING BELOW