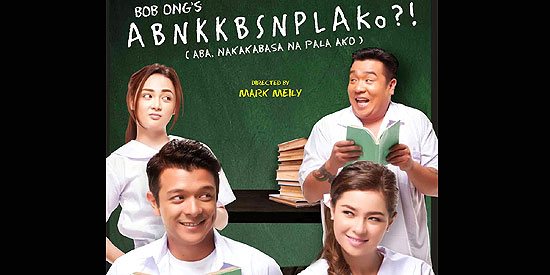 ---
ABNKKBSNPLAko?! The Movie, the film adaptation of Bob Ong's literary hit, is a treat for anyone who grew up in the late '80s through the '90s as made evident by its pop culture references—from Menudo to Bagets—and idiosyncratic details of Pinoy school life like nutriban (nutrition bun), "Flames," and "Spirit of the Pen."
But truly, the film Aba, Nakakabasa Na Pala Ako?! is for anyone who has gone through (or is still going through) the pains and joys of growing up highlighted by one's first love, first kiss, and first heartbreak, also acne break outs, failed exams, "cutting classes," graduation, and friendships that last a lifetime.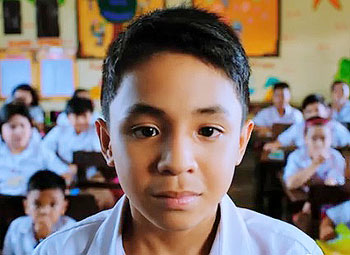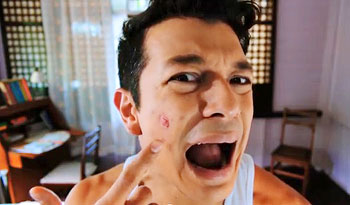 Like the book, the film's strength lies in nostalgia, driven by the main character Roberto's (Jericho Rosales) narration of his elementary to college days and his present self as a 30-something public school teacher. The audience is in for (pardon the cliché) an emotional rollercoaster ride—poignant at times, but, mostly laugh-out-loud funny.
ADVERTISEMENT - CONTINUE READING BELOW
The story begins with Roberto facing a dilemma about showing up or not to his high school reunion, which to him will only give his career-successful classmates an opportunity to brag about their achievements. Roberto also runs into his erstwhile girlfriend, (un-)named "Special Someone" (Andi Eigenmann) in the film, who he never really got over long after she dumped him in college. These events cause Roberto to feel insecure and unsure of his status in life, prompting him to take a trip down memory lane.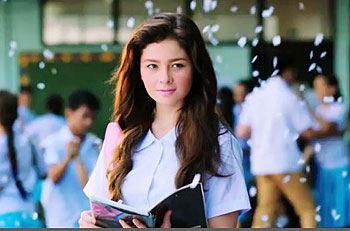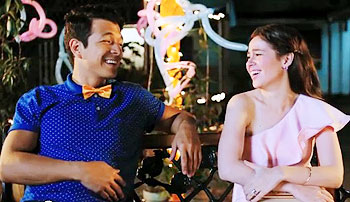 Ned Trespeces's screenplay creatively interweaves the present events with flashbacks from Roberto's days as a student. The scenes of Roberto's misadventures with his two childhood best friends, Ulo (Vandolph Quizon) and Portia (Meg Imperial), exude life and laughter in the film. By the time the film hits Roberto's college days, the audience "grows up" with the main character as he hits rock bottom and eventually gets out of his funk.
ADVERTISEMENT - CONTINUE READING BELOW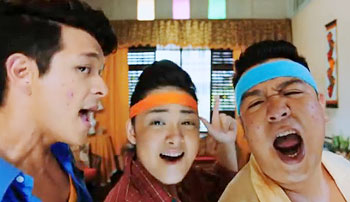 The interspersing past and present scenarios uniquely depict coming of age as a theme because even when the main character has grown up, he has yet to come to terms with self-acceptance, let alone heartbreak.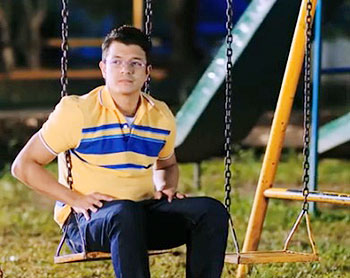 Although the film suffers with a badly concluded story—which is understandable because the book is actually a fictional memoir that doesn't have an actual plot—director Mark Meily succeeds in adapting a book celebrated for its juvenile accounts.
ABNKKBSNPLAko?! The Movie does away with the phoney glitz and glamour of mainstream cinema and instead portrays its subject matter with sincerity. Among the strengths of the film are the playful cinematic shots as well as the musical scoring that strongly complements its main themes.
Jericho Rosales is commendable for being a natural on screen. The actor clearly enjoyed playing his character. His onscreen sidekicks, Vandolph Quizon (whose antics are reminiscent of the late Comedy King Dolphy) and the beautiful Meg Imperial (who nailed her role as the tomboy Portia), made for a strong supporting cast.
ADVERTISEMENT - CONTINUE READING BELOW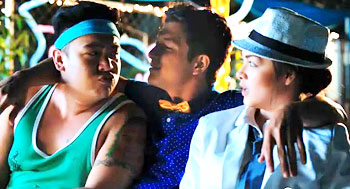 ABNKKBSNPLAko?! The Movie is graded A by the Cinema Evaluation Board.



Ed's Note: The "PEP Review" section carries the views of individual reviewers and does not necessarily reflect the views of the PEP editorial staff.