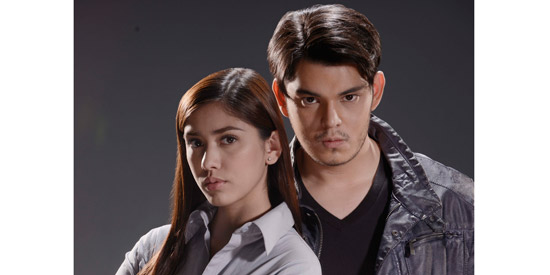 ---

PRESS STATEMENT FROM GMA-7:



This July, GMA Films brings to the big screen a suspense movie that will keep the audience on the edge of their seats.
Titled Overtime, the movie features Richard Gutierrez in the lead with Lauren Young as the unlikely leading lady.
Richard plays Dom, a hacker who discovers that the pharmaceutical firm he's working for has an underground clinic that conducts drug tests on children. Dom tries to blow the whistle against his employer, but is forced to hide after surviving a murder attempt orchestrated by his former boss, which is played by Roi Vinzon.
Playing his leading lady is Lauren Young. In the movie, she is Jody Amistoso whom he meets online. She may seem like a perfect date but behind the sweet talks and flirtations, a living nightmare awaits. Jody one day wakes up with a bomb strapped to her body, and to make things worse, Dom threatens to kill her brother if she refuses to cooperate and help him with his plan.
ADVERTISEMENT - CONTINUE READING BELOW
Dom tries to make sure that his well-laid plan is implemented while Jody must think of a plan to outsmart Dom – both race against time and each other to gain the upper hand in this tricky cloak-and-dagger game of vengeance.
Overtime is written by Wincy Aquino-Ong. He also co-directed it with Earl Ignacio.


This latest offering from GMA Films will debut in theaters this July 2014.