The network war was set aside during the premiere night of the horror film Maledicto held last night, April 29, at the Santolan Town Plaza in San Juan.
Tom Rodriguez and Jasmine Curtis-Smith led the cast members who attended the premiere of this film produced by Fox Philippines.
One of the surprise guests was Clint Bondad who came with a date at the premiere.
Here are some scenes from the Maledicto premiere night:
Jasmine Curtis was glad that ABS-CBN and GMA-7 stars were able to gather together for the premiere night of Maledicto, which will open in Philippine cinemas starting May 1, 2019.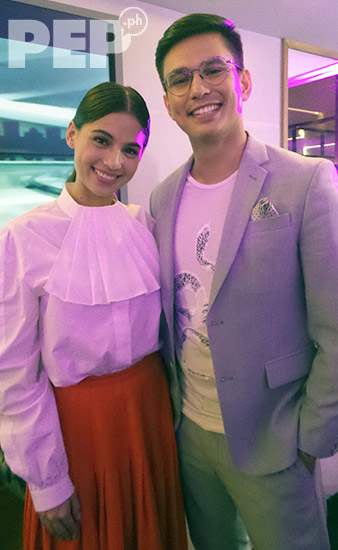 Clint Bondad, the ex-boyfriend of Miss Universe 2018 Catriona Gray, was asked how he overcame heartbreak after their much-publicized breakup.
He asked back: "I don't know. Are you supposed to?"
How is he moving on?
"Always stay fresh all the time."
PEP.ph (Philippine Entertainment Portal) asked Clint: Would he say that he and Catriona are friends?
"You'll have to ask her that."
Does he himself believe they are friends?
"Me? I'm friends with everyone."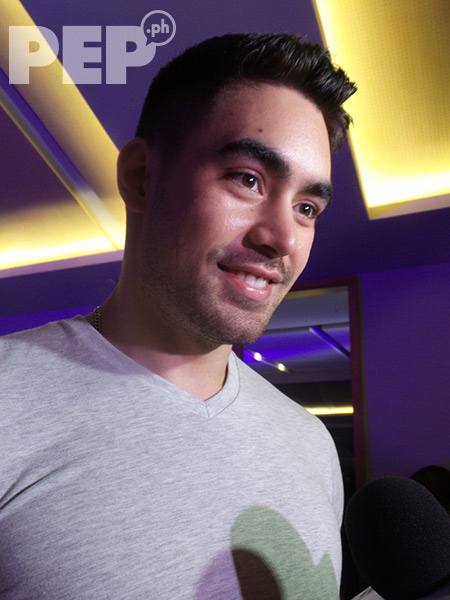 Clint Bondad arrived at the venue with a young woman. When asked by select members of the press for the identity of his date, he declined to give her name.
When teased about not giving the name of his date, he asked back: "Which one?"
The lady in stripes waited patiently behind Clint as he was being interviewed by the media.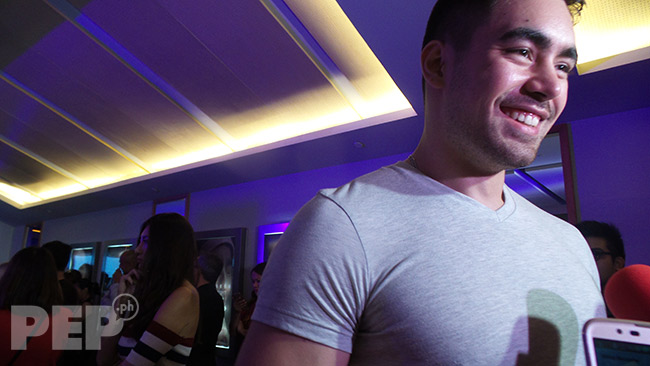 According to a PEP source, Clint's date is the model Chelsea Robato. In her Instagram account, she lists Guam and Manila as her location.
Her business is described as a "marketing and distribution company that continuously creates fashion-forward beauty accessories."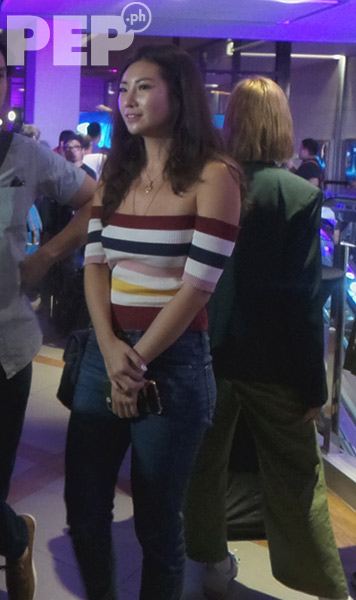 During the screening, Clint sat beside Chelsea and they left the venue together.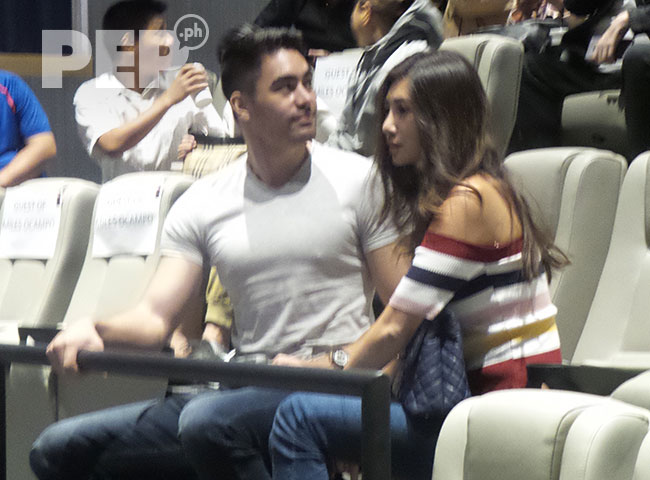 In Maledicto, Tom Rodriguez is cast as Fr. Xavi, a psychiatrist-turned-priest who becomes an exorcist.
Carla Abellana, the girlfriend of Tom Rodriguez, said that the film Maledicto is more of a suspense thriller than a horror film.
The character of Jasmine Curtis (in photo) in Maledicto is Sister Barbara, a nun who teaches in a school. Miles Ocampo, the girl who becomes possessed, is her student.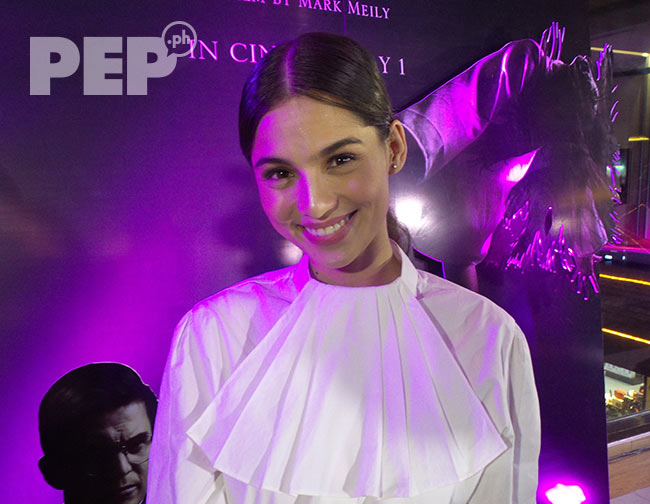 Dennis Trillo was one of the Kapuso stars who graced the Maledicto premiere.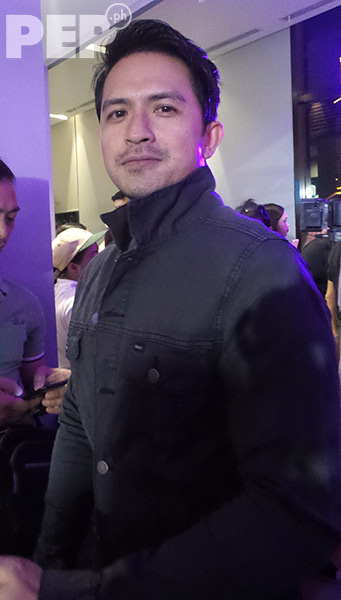 Dennis Trillo (middle) is photographed with Franco Laurel (left) and Eric Quizon. In Maledicto, Franco and Eric are cast are priests with opposing beliefs regarding demonic possession.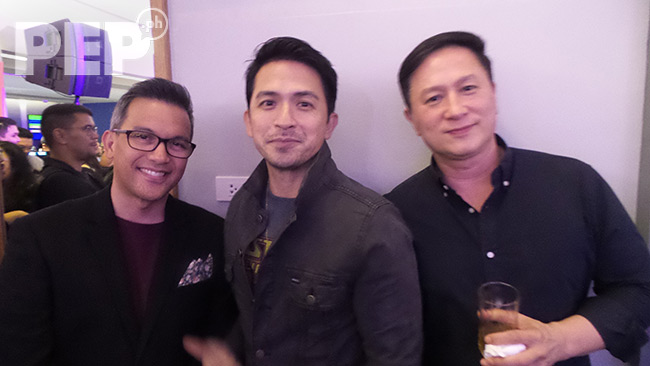 Inah de Belen was supported by her boyfriend Jake Vargas.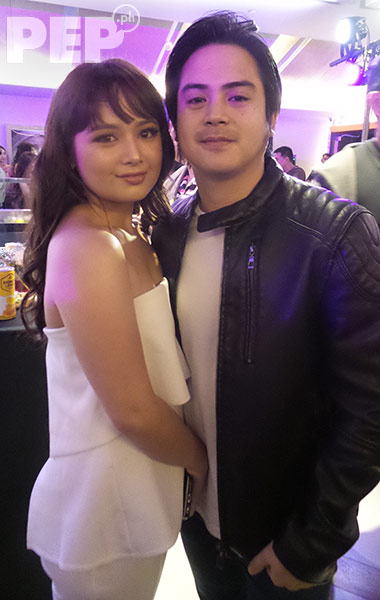 Jasmine Curtis posed with her boyfriend, businessman Jeff Ortega, and her dad.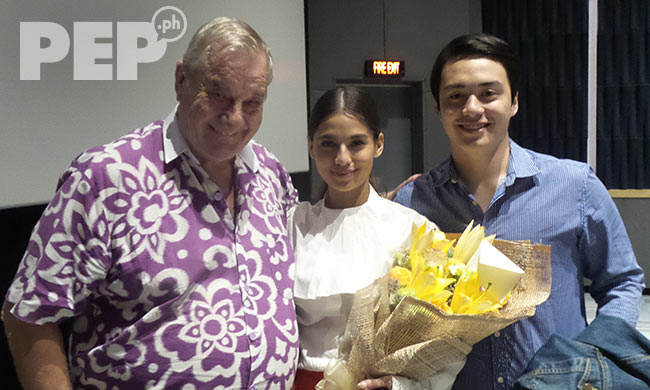 (L-R) Kapamilya star Miles Ocampo had the chance to work with Kapuso celebrities Jasmine Curtis, Inah de Belen, and Tom Rodriguez through Maledicto, which is directed by Mark Meily.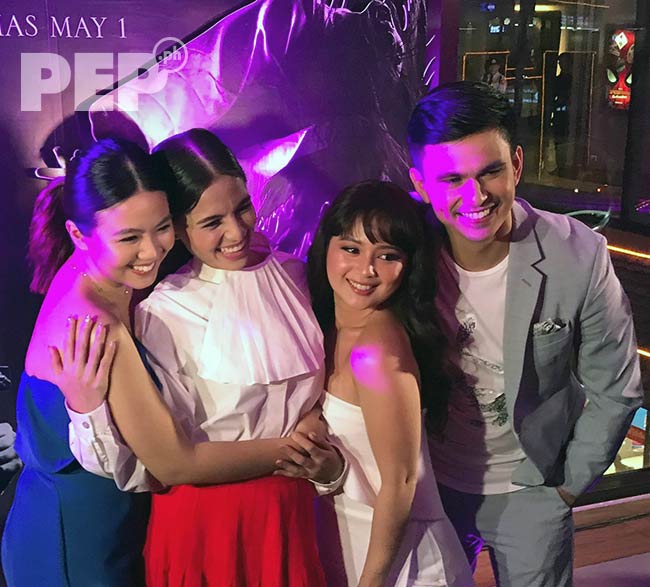 ABS-CBN actor Robin Padilla is being managed by Vidanes Celebrity Marketing, the same company that handles the career of Jasmine Curtis. Robin used to play the sibling of Miles Ocampo in the Kapamilya series Sana Dalawa Ang Puso.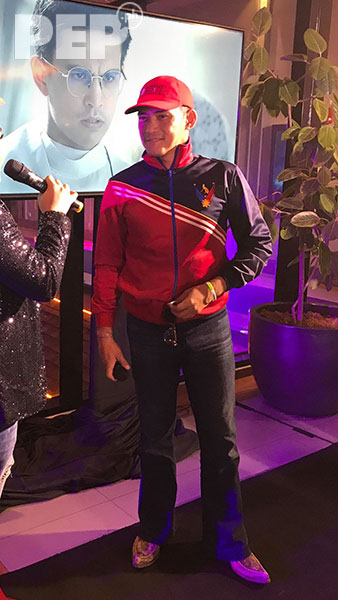 Miles Ocampo was cast as Agnes, a student who gets tormented by demons.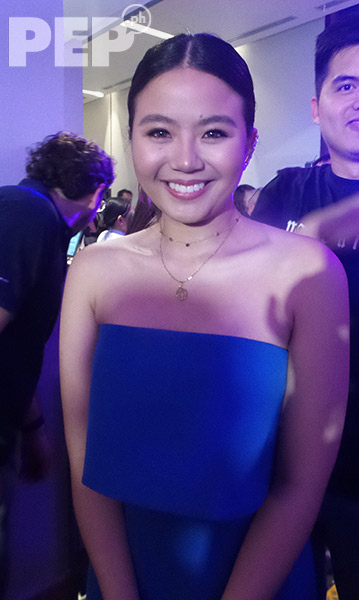 McCoy de Leon showed support for fellow Star Magic talent Miles Ocampo.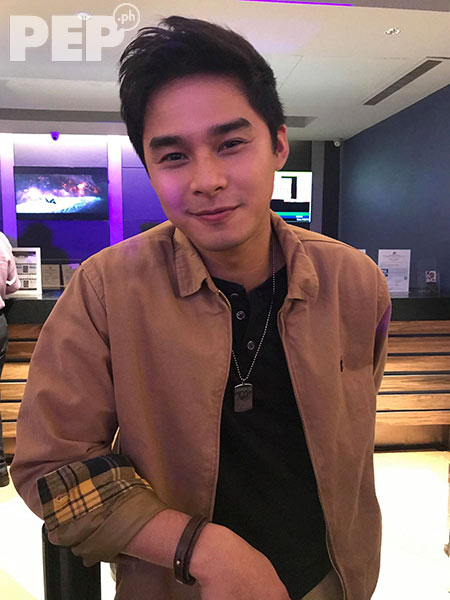 Sharlene San Pedro, the best friend of Miles, graced the premiere of Maledicto, which translates as The Curse.