Over the years, many celebrities have portrayed national heroes in various TV shows and full-length movies.
Through these projects, Filipinos have come to appreciate the sacrifices made by these historical figures in the name of the motherland.
One of the latest period films puts a spotlight on former Philippine president Manuel L. Quezon.
The Filipino statesman, soldier, and politician served as president of the Commonwealth of the Philippines from 1935 to 1944.
Quezon's Game pays tribute to president Manuel L. Quezon's heroic rescue of over a thousand Jewish people seeking refuge from the Holocaust. This period film opened in cinemas on May 29, 2019.
Did you know that former matinee idol Aga Muhlach almost played Jose Rizal in a Mike de Leon film?
The National Centennial Commission partnered with GMA Films during the 1990s to create a film on the national hero.
In 1996, GMA Films announced that historical film would have a whopping P70 million budget to depict the life of Rizal.
Mike de Leon, the multi-awarded director, wanted Aga Muhlach to play Jose Rizal. In fact, Aga had already started filming scenes for the movie co-written by Direk Mike and Clodualdo del Mundo. Veteran actress Charito Solis was supposed to play Teodora Alonso, the mother of Rizal.
Eventually, the project got shelved.
In 2018, Direk Mike wrote in a post on Citizen Jake's Facebook page:
"I gave up on the humongous epic Rizal to be produced by GMA Films that would have starred Aga Muhlach as Rizal.
"I didn't care that Aga did not even remotely resemble Rizal.
"It was supposed to be a melodrama, and with the late, great actress Charito Solis playing Doña Lolay, Rizal's mother, I thought I could make the viewer feel for the plight of this unfortunate, reluctant hero and maybe even weep—a historical tearjerker."
In 1998, GMA Films went on producing the Jose Rizal movie with Marilou Diaz-Abaya at the helm and Cesar Montano in the lead role.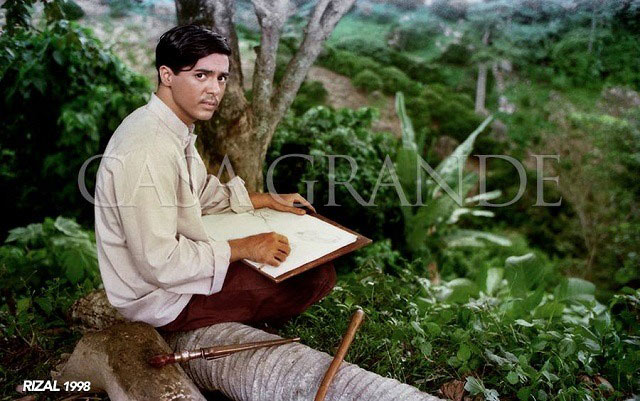 Here are Filipino actors who have given life to Philippine heroes both on the big and small screens:
RAYMOND BAGATSING AS PRESIDENT MANUEL L. QUEZON
In the historical drama, Quezon's Game, which opened in cinemas on May 29, 2019, Raymond Bagatsing plays the titular role of President Manuel L. Quezon, whose heroic efforts helped more than a thousand Jews escape the Holocaust.
Inspired by true events, Quezon's Game tells the epic story of heroism that began in 1938, when Manuel L. Quezon joined future U.S. president Dwight Eisenhower, and several other notable figures to rescue Jewish refugees from Germany and Austria. Faced with mounting obstacles—including Quezon's battle with a relapse of tuberculosis—the group fought through and saved around 1,200 refugees.
It is said that in his final days, Quezon asked the question "Could I have done more?" as he recounted one of the least known, but most inspiring stories in Philippine history.
This historical film is a joint venture production of Star Cinema, ABS-CBN's streaming service iWant, and Kinetek Productions.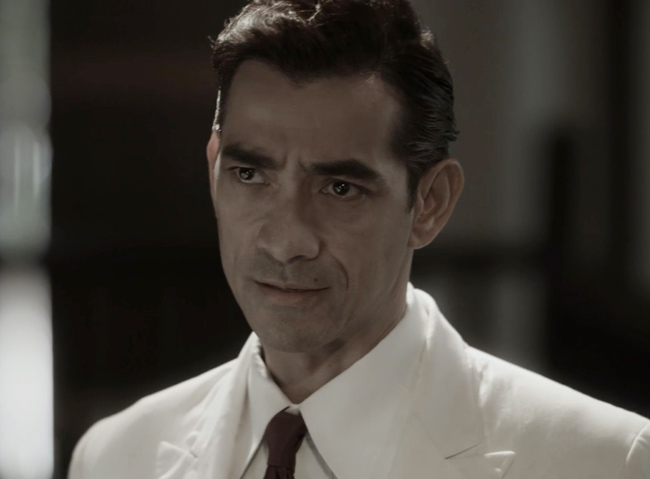 BEN ALVES AS PRESIDENT MANUEL L. QUEZON
Benjamin Alves likewise played president Manuel L. Quezon as a special participation in the hit period piece, Heneral Luna (2015).
After the massive success of Heneral Luna, the producers created Goyo: Ang Batang Heneral (2018). Back then, the producers planned to release the third installment of director Jerrold Tarog's trilogy on the Philippine revolution. Ben Alves is supposed to reprise his role as president Quezon in the final installment.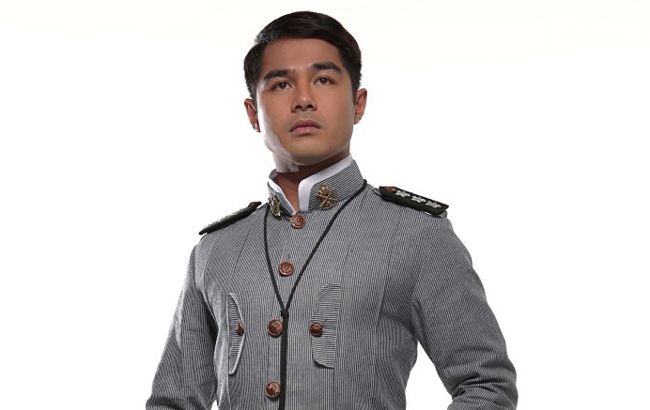 JOHN ARCILLA AS HENERAL LUNA
With his powerful and affecting performance, John Arcilla turned out to be the celluloid reincarnation of the brilliant but hot-headed revolutionary leader Antonio Luna in Heneral Luna.
Other historical figures that have major exposure in the movie produced by TBA Studios and directed by Jerrold Tarog include Emilio Aguinaldo (Mon Confiado), Apolinario Mabini (Epy Quizon), and Gregorio del Pilar (Paulo Avelino).
Considered to be the highest grossing Filipino historical film, Heneral Luna earned a total of P256 million in the box office.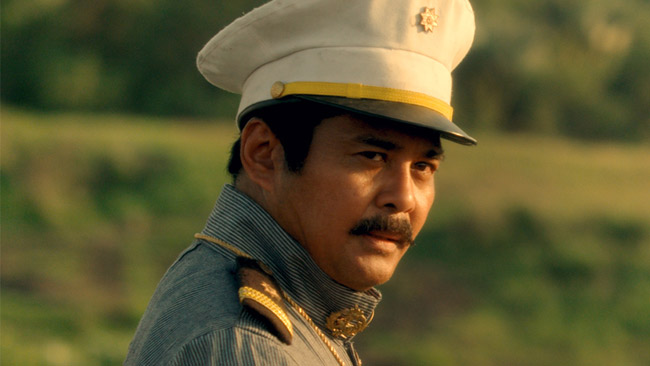 PAULO AVELINO AS GOYO
Paulo Avelino reprised his del Pilar role in the spinoff project by TBA Studios and Direk Jerrold Tarog, Goyo: Ang Batang Heneral (2018).
ROMNICK SARMENTA AS GREGORIO DEL PILAR
Two decades earlier, Romnick Sarmenta starred in Tirad Pass: The Story of Gen. Gregorio del Pilar (1996).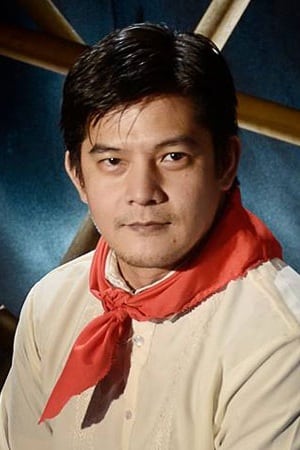 Jose Rizal figures prominently and frequently in historical productions. Here are Filipino actors who brought life to the National Hero:
JOEL TORRE AS JOSE RIZAL
One actor who's had his fair share of playing Rizal and Rizal's Noli Me Tangere lead character, Crisostomo Ibarra, is Joel Torre.
Joel's full name is Jose Rizalino Torre and his birthday falls on Rizal's birth anniversary, June 19.
Most importantly, Joel has the necessary looks, emotions, and acting chops to flesh out a believable, compassionate, and memorable portrayal of The Great Malayan.
He played Ibarra in Eddie Romero's TV adaptation of Noli Me Tangere (1992) and in Marilou Diaz-Abaya's movie, Rizal (1998), in which he also took on the lead character in Noli's sequel novel, El Filibusterismo.
The Bacolod-born actor, who's currently seen in the primetime series, FPJ's Ang Probinsyano, gave a different take on Rizal in Mike de Leon's part-investigative documentary, part-satire film, Bayaning 3rd World (1999).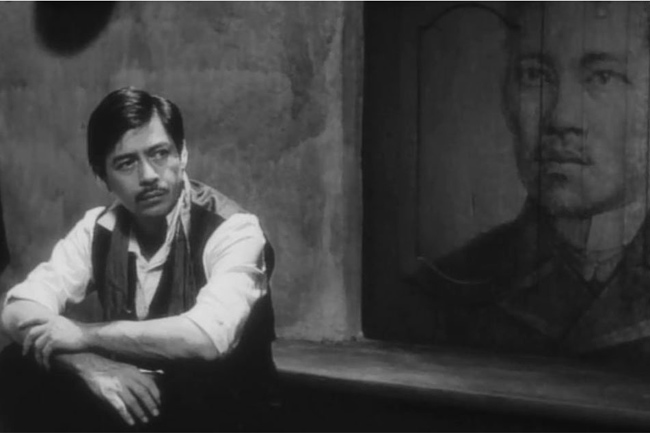 ALBERT MARTINEZ AS JOSE RIZAL
A year before the theatrical release of Rizal, director Tikoy Aguiluz and screenwriter Pete Lacaba came up with Rizal sa Dapitan (1997), starring Albert Martinez.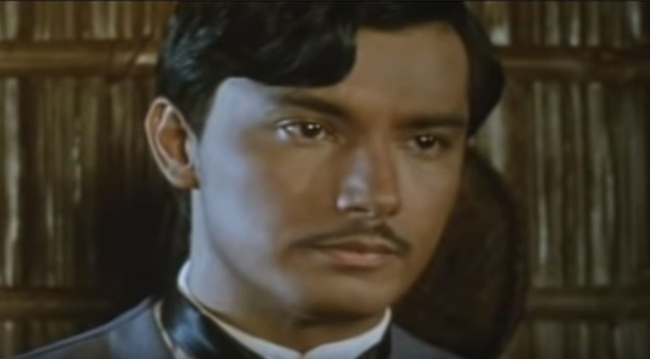 ALDEN RICHARDS AS JOSE RIZAL
It took more than a decade before a substantial Rizal project was made again, this time as a TV series called Ilustrado.
Billed as a BayaniSerye, Ilustrado aired on GMA-7 from October 20 to November 14, 2014, and it starred Alden Richards as Jose Rizal.
According to the press release by Kapuso Network, "Ilustrado offers a more human take on the lives of Jose Rizal and other Filipino reformists here and abroad on the latter half of the 19th century."
Alden won the Best Drama Actor award at the 29th PMPC Star Awards for Television in 2015, and Ilustrado as the Best Drama Mini Series.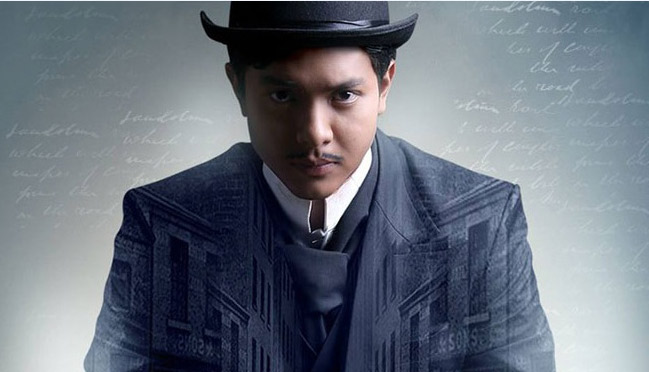 Next to Jose Rizal, the sought-after Philippine hero for historical productions is Andres Bonifacio.
Here are some Filipino actors who portrayed the Father of the Katipunan in Pinoy movies:
JULIO DIAZ AS SAKAY
Julio Diaz played the Great Plebeian in Bayani (1992), a film by Raymond Red on the rise and fall of Katipunan and its Supremo,
A year later, Julio starred in another Red historical movie, Sakay, which gave light to the patriotism of Macario Sakay during the Philippine-American War
Other actors who became Bonifacio onscreen include Alfred Vargas in Supremo (2012) and Robin Padilla in Bonifacio: Ang Unang Pangulo (2014).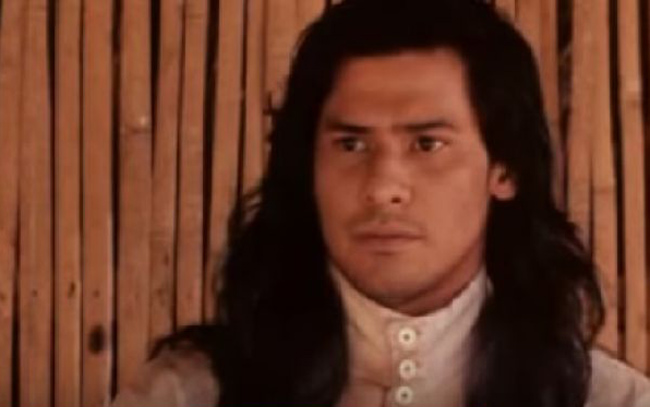 ALFRED VARGAS AS ANDRES BONIFACIO
Alfred Vargas was the first choice of Direk Mario O'Hara for his Cinemalaya entry 2010 entry Ang paglilitis ni Andres Bonifacio. This version was based on court transcripts during the actual trial of Bonifacio before he was executed.
How did Alfred prepare for his role as the Supremo?
"I read books about Bonifacio, pati yung binigay sa akin ni Direk Mario O'Hara, at inaral ko. My main goal lang as an actor, gusto ko ma-communicate who Andres Bonifacio was. But then realized that it all began with love.
"It starts with love for one's brother, love for one's lover or wife and love for one's country."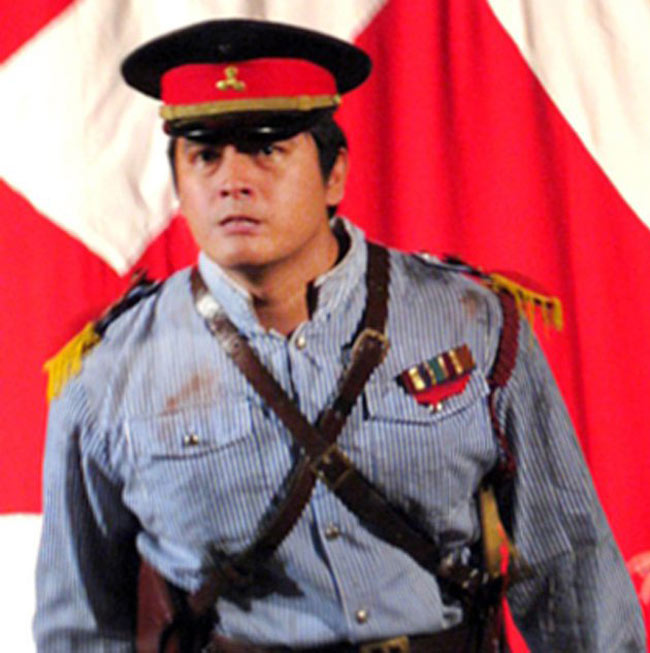 ROBIN PADILLA AS ANDRES BONIFACIO
In 2014, Robin Padilla gave his take on Andres Bonifacio in Bonifacio: Ang Unang Pangulo. His wife, Gregoria de Jesus, was played by Vina Morales.
This historical film was hailed as Best Picture during the 40th Metro Manila Film Festival Gabi ng Parangal.
According to Robin, it cost P90 million to produce Bonifacio: Ang Unang Pangulo. "Wala pa pong promotion [cost 'yan]," said the actor about the period film directed by Enzo Williams.