The Philippine entertainment industry deeply mourns the death of Eddie Garcia, a showbiz legend.
Starting his movie career in the 1950s, Eddie captured the hearts of producers and audiences alike. He was part of more than 600 movies and TV projects during his seven-decade career.
Most of these were critically-acclaimed, earning Eddie several awards for his remarkable, iconic portrayals of various roles in movies.
Eddie Garcia's movies and television shows—whether as an actor or director—covered sensitive topics as well as comedic, tragic, and just generally entertaining material.
PEP.ph (Philippine Entertainment Portal) lists Eddie Garcia's movies and TV shows, particularly those that won him awards, from his seven decades in the showbiz industry.
EDDIE GARCIA: MOVIES HE ACTED IN
Eddie's first movie was the 1950 film Siete Infantes De Lara. This led to him playing kontrabida roles in many movies.
In 1971, Eddie portrayed a closet gay in the movie Tubog sa Ginto, directed by now-National Artist Lino Brocka. Based on the comics serial by Mars Ravelo, it was one of the first films to tackle homosexuality seriously, when this was taboo.
Eddie's Don Benito role earned him a Best Actor award in the 1971 FAMAS Awards. Brocka also won Best Director from the same award-giving body.
He told Pablo Tariman of The Philippine Star in 2011 the reason why he took a risk in accepting the gay role, despite playing manly villain roles in his past movies.
Eddie said: "It was a very unusual role that comes once in an actor's lifetime. What I particularly liked about the part was the role is not the caricature of the Filipino gay. The parts often played in the movies are the beauty parlor type and the town-screaming faggot.
"In the role, nobody knows I was gay because I was married, I have a teenage son [played by Jay Ilagan] and I have a respectable job. It was when I started looking for pick-up boys that my gayness comes to the fore. It was Mario O'Hara who played my lover."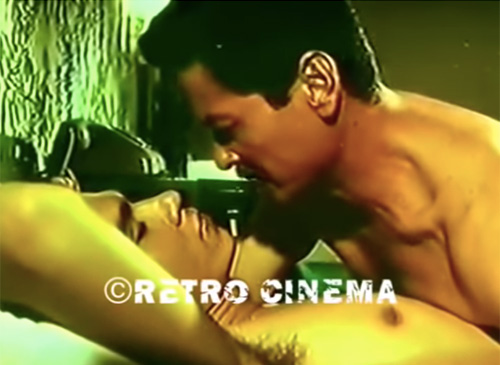 In the same year, Eddie was part of the cast of the Filipino-American horror movie Beast of the Yellow Night.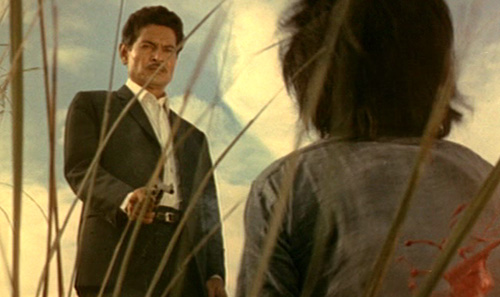 In 1975, Eddie entered the FAMAS Hall of Fame as Best Supporting Actor.
In 1984, Eddie won the FAMAS Best Actor award for the movie Minsan Pa Nating Hagkan Ang Nakaraan, where he co-starred with Vilma Santos and Christopher de Leon.
Eddie shared the Best Actor award with his good friend, Fernando Poe Jr., who won the award for his performance in the 1983 film Umpisahan Mo... Tatapusin Ko!
Eddie then did a variety of supporting roles in movies, from murderous villain to kind father.
In 1984, Eddie played Pablo Acuesta, the philandering second husband of Gloria Romero in Kung Mahawi Man Ang Ulap.
The following year, 1985, he played the scheming Don Griego who opposed the blooming romance between Sharon Cuneta and Gabby Concepcion's characters in Pati Ba Pintig Ng Puso?
In 1986, Susan Roces and Hilda Koronel fought over Eddie in the film Nasaan Ka Nang Kailangan Kita?, written by Ricky Lee.
In 1987, Eddie played Diony, the kind adoptive father of Lorna Tolentino and Maricel Soriano in Pinulot Ka Lang Sa Lupa.
These four films were so successful, GMA-7 and ABS-CBN did their own TV adaptations of these films.
Kung Mahawi Man Ang Ulap, Pati Ba Pintig Ang Puso?, and Pinulot Ka Lang Sa Lupa were serialized by the Kapuso network, while the remake of Nasaan Ka Nang Kailangan Kita was aired on ABS-CBN.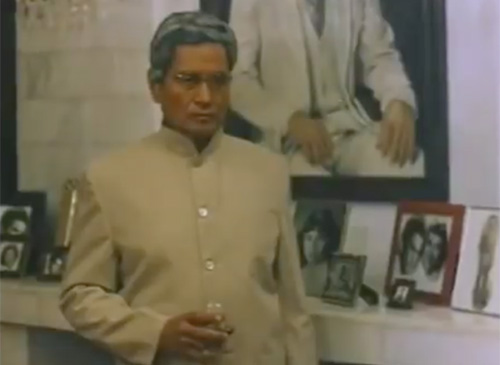 In 2000, Eddie played a remarkable role in GMA Films's critically acclaimed movie, Deathrow. He co-starred with Cogie Domingo and Angelika dela Cruz.
The movie earned Eddie Best Actor trophies from two award-giving bodies: the Film Academy of the Philippines and the Gawad Urian.
In Deathrow, Eddie played Lolo Sinat, the 77-year-old gangster who is also the most powerful inmate on deathrow, who develops a close relationship with Cogie Domingo's character.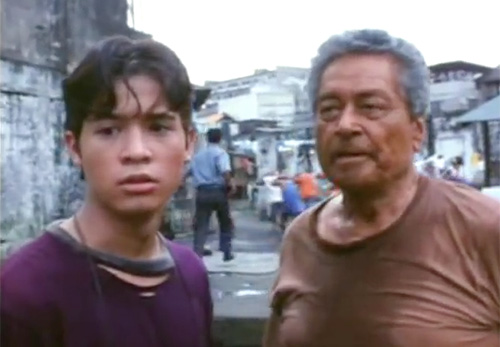 In 2009, Eddie won Best Actor in the Golden Screen Awards for the movie Fuschia, where he played the estranged husband of Gloria Romero.
In 2012, Eddie top-billed the Cinemalaya movie Bwakaw, where he played a lonely gay man in his seventies, whose life is changed by a dog that he named Bwakaw.
Aside from winning Best Actor at the Cinemalaya Film Festival Awards, Eddie also received two international acting awards for his performance in Bwakaw, from the 55th Asia Pacific Film Festival and the 7th Asian Film Awards.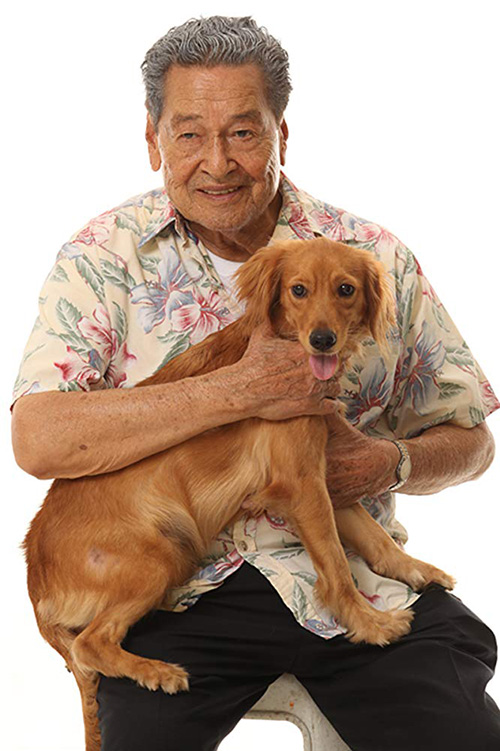 In the 2018 movie ML, Eddie played Colonel dela Cruz, who, when he was on active duty, tortured civilians during the Martial Law period. His performance in the movie earned him his most recent Gawad Urian Best Actor award.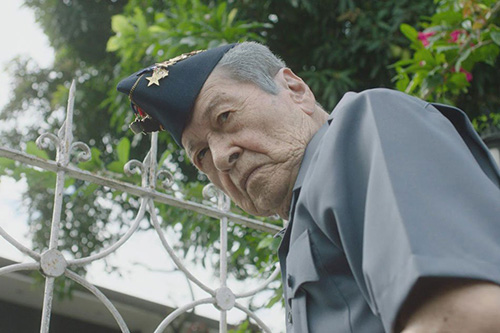 That same year, Eddie top-billed the Metro Manila Film Festival 2018 entry, Rainbow's Sunset. He played the family patriarch who makes the decision to leave his family to spend his remaining days with his lover, played by Tony Mabesa.
Eddie's performance in Rainbow's Sunset earned him a Special Jury Award during the MMFF 2018 awards night.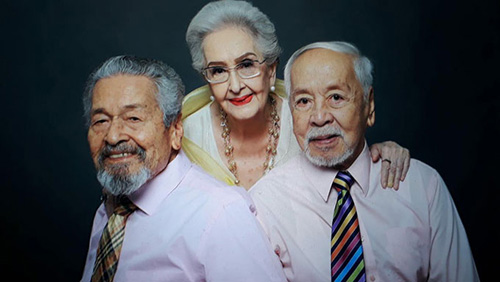 Just recently, Eddie's 2018 movie Hintayan Ng Langit was released on the online streaming website Netflix.
EDDIE GARCIA: MOVIES HE DIRECTED
While doing several movies in the '60s to the '70s, Eddie ventured into directing. His first film as a director was the 1961 film Karugtong ng Kahapon.
His first movie to earn him a Best Director award was Pinagbuklod ng Langit, shown in 1969.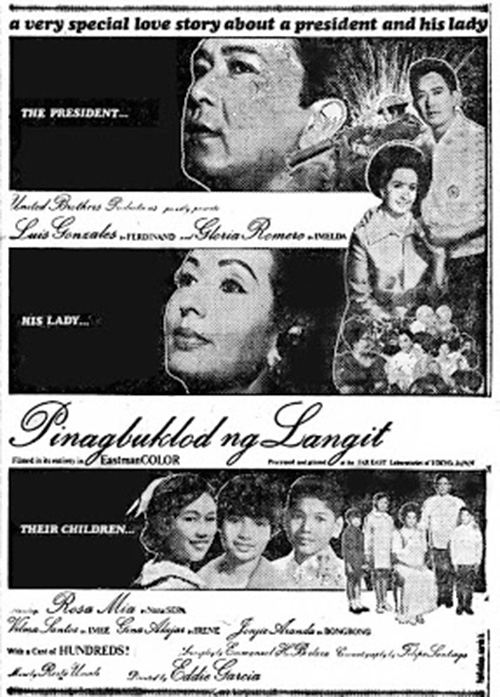 Most of Eddie's movies as director are considered classics to this day. Most of these were adapted for television under GMA-7's Sine Novela and ABS-CBN's SineSerye umbrella series.
One of them was the 1982 movie Sinasamba Kita, starring Vilma Santos and Lorna Tolentino. Eddie also had a bit role as the father of Vilma and Lorna. This was adapted for TV in 2007 starring Sheryl Cruz and Valerie Concepcion, as the premiere offering of GMA-7's Sine Novela.
The Sinasamba Kita movie version earned Eddie another Best Director award from FAMAS in 1983.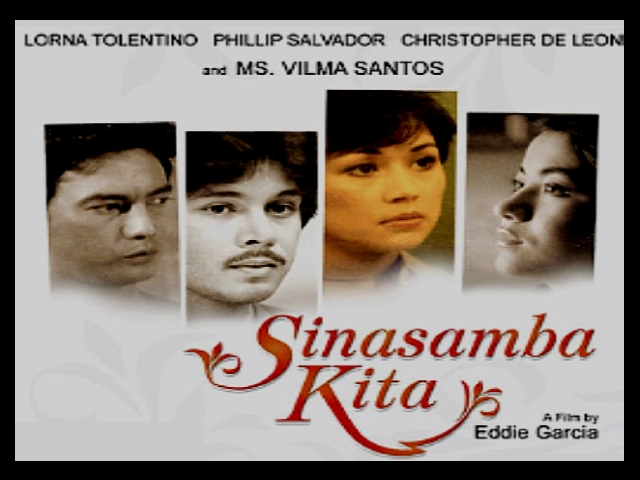 Eddie also directed the movie Palimos ng Pag-ibig, starring Vilma Santos, Dina Bonnevie, and Edu Manzano. The movie tackled the controversial topic of hiring babymakers. The couple (played by Vilma and Edu) could not conceive a baby so they decide to hire a babymaker (played by Dina).
A line from the movie that became a popular line was: "Para kang karinderyang bukas sa lahat ng gustong kumain!"
Palimos ng Pag-ibig was adapted for television in 2007, as the initial offering of ABS-CBN's SineSerye, starring Rica Peralejo, Diether Ocampo, and Kristine Hermosa.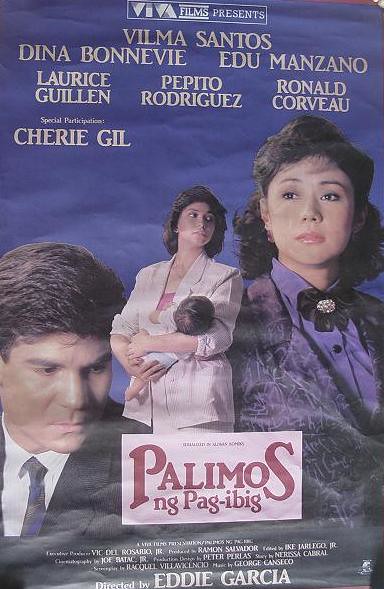 Eddie was also the director of the award-winning 1986 movie Magdusa Ka, which starred Dina Bonnevie and Nida Blanca. It earned him his third Best Director award from FAMAS. For this movie, Eddie also bagged a Best Director award from the Film Academy of the Philippines.
In 2008, GMA-7 did a remake of the movie under its Sine Novela umbrella series, with Katrina Halili and Rita Avila playing the lead roles.
Eddie was named FAMAS Best Director for the movies Saan Nagtatago ang Pag-ibig? (1988) and Imortal (1990), both top-billed by Vilma Santos.
Eddie's last movie directorial job was the 2001 film Abakada... Ina, starring Lorna Tolentino, Albert Martinez, and Nida Blanca. For this, he won for Best Director at the 2002 Film Academy Awards.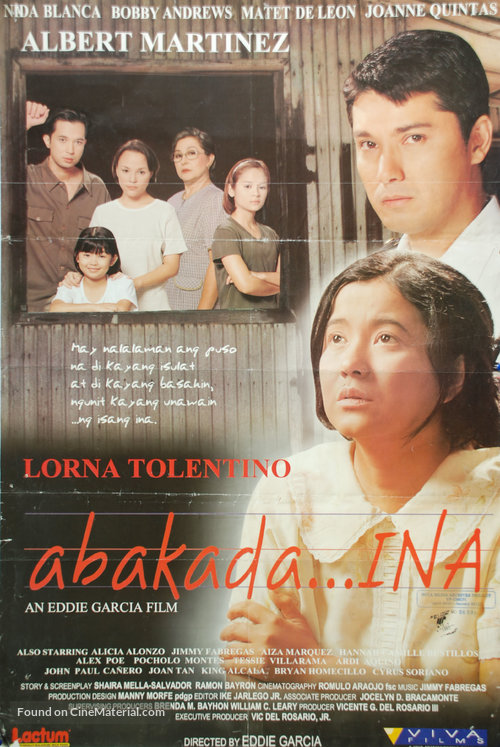 EDDIE GARCIA: TELESERYES HE STARRED IN
Eddie also made a successful crossover from film to television.
He did his first teleserye in 2002, Kung Mawawala Ka. Dubbed as the first political teleserye in the Philippines, Eddie played Governor Leandro Montemayor who had three wives.
In the series aired on GMA-7, he worked with the young Sunshine Dizon, Cogie Domingo, and Iza Calzado, as well as veteran actresses Liza Lorena, Gloria Diaz, Hilda Koronel, and Princess Punzalan.
Toward the end of the series, Leandro would become the president of the Philippines.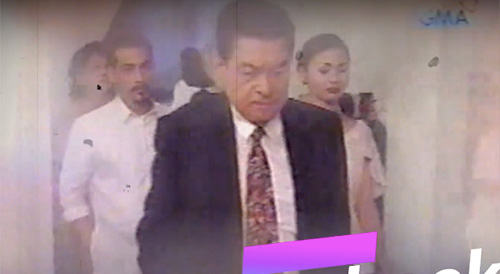 This was then followed by a string of teleseryes produced by the Kapuso network: Narito Ang Puso Ko (2003), Marinara (2004), Asian Treasures (2007), Totoy Bato (2009), and Koreana (2010).
He was also part of GMA-7's two Darna incarnations. In the 2005 version, he played a villain; in the 2009 version, he played a town priest.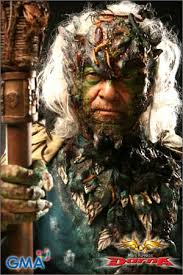 While most of his first TV projects were with GMA-7, Eddie did not get caught up in network war. He still had guest appearances in ABS-CBN's Maalaala Mo Kaya.
In fact, he did teleseryes for all TV networks.
In 2009, he even made an appearance in NBN-4's drama series, Pangarap Kong Jackpot.
In 2011, Eddie helped TV5 with the Kapatid network's first attempts at doing teleseryes, such as Babaeng Hampaslupa and The Sisters.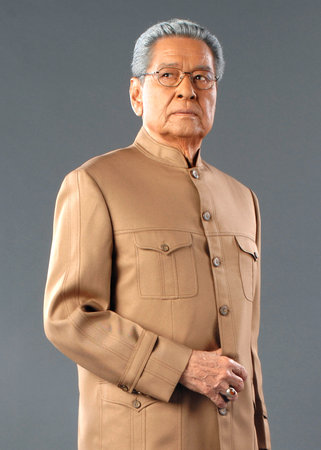 After his TV5 stint, Eddie returned to GMA-7 via Iglot, Legacy, and Aso Ni San Roque.
In 2013, for the first time, Eddie accepted the offer to do a drama series with ABS-CBN, via the Coco Martin-starrer Juan Dela Cruz.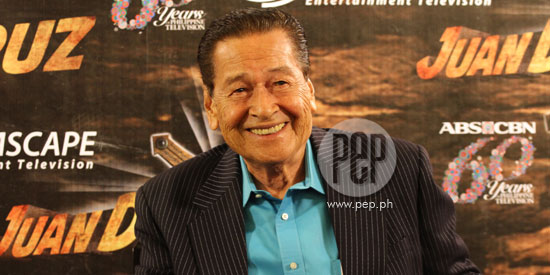 This was followed by a string of Kapamilya teleseryes, including Honesto (2013), Sana Bukas Pa Ang Kahapon (2014), Give Love On Christmas (2014), and Nathaniel (2015).
Eddie then returned to GMA-7 in late 2015 to appear in the afternoon series The Half Sisters and to be included in the prime-time series Little Nanay.
From 2016 to 2019, Eddie was a part of ABS-CBN's long-running drama series, FPJ's Ang Probinsyano, playing the scheming and evil Don Emilio.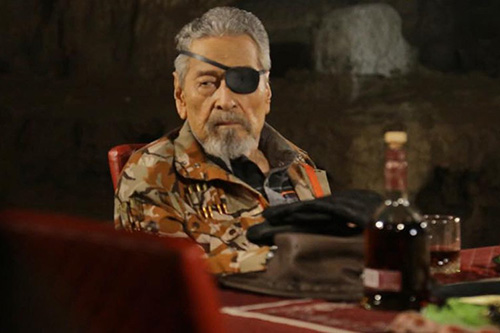 When his stint with Ang Probinsyano ended, Eddie returned to GMA-7 for the upcoming prime-time series Rosang Agimat, starring Gabbi Garcia.
On June 8, Eddie collapsed while taping for the Kapuso action series. Photos of the incident immediately surfaced on social media.
That same day, a video was uploaded showing that the 90-year-old actor had tripped on a cable wire while doing an action scene.
On June 9, Eddie's longtime partner, Lilibeth Romero, confirmed that Eddie had a fracture in "base neck c1 and c2" following the accident.
On June 20, the Philippine entertainment industry mourned the death of actor and film director Eddie Garcia.
In all, Eddie was part of more than 600 films and TV projects in an illustrious career spanning seven decades.

In the entertainment industry he is, justifiably, called an icon.